Ivana
If you are using Snapchat constantly, then you know that sending snaps to friends and receiving them is so much fun. Snapchat offers many innovative AR lenses and filters you can use to customize your snaps.
Also, if you are sending a lot of snaps throughout the day to maintain your Snap Score and Snapstreak, you might be wondering if it's possible to send several snaps at one go.
If this is the case, our guide is made just for you. Below, we'll explain in detail how to add multiple photos or videos at once to your Snapchat story, send multiple snaps on Snapchat to friends at the same time as well as how to send a single snap to multiple friends.
How to send multiple snaps at once to your Snapchat story and friends from your camera roll/phone gallery
To send multiple snaps to your Snapchat story, you need to upload photos from your camera roll.
The screenshots below are taken on Android, but they are the same for iPhone.
Open the Snapchat app.
Tap on the 'Gallery icon' to the left of the capture button on the camera screen.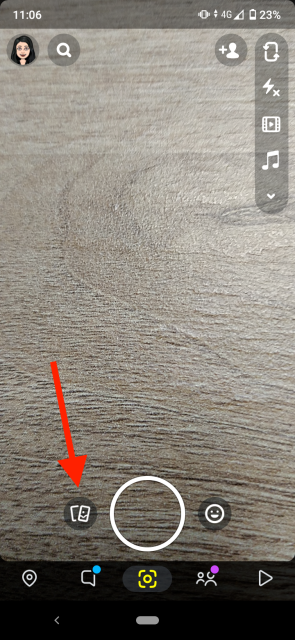 Under Memories, scroll right and tap on 'Camera Roll'.
To select multiple pictures, tap on the check mark at the top-right corner of the screen or long-press on a photo until you see a blue check mark appear in the bottom-right corner and empty circles in the same place in the other images. Select which images you want to upload.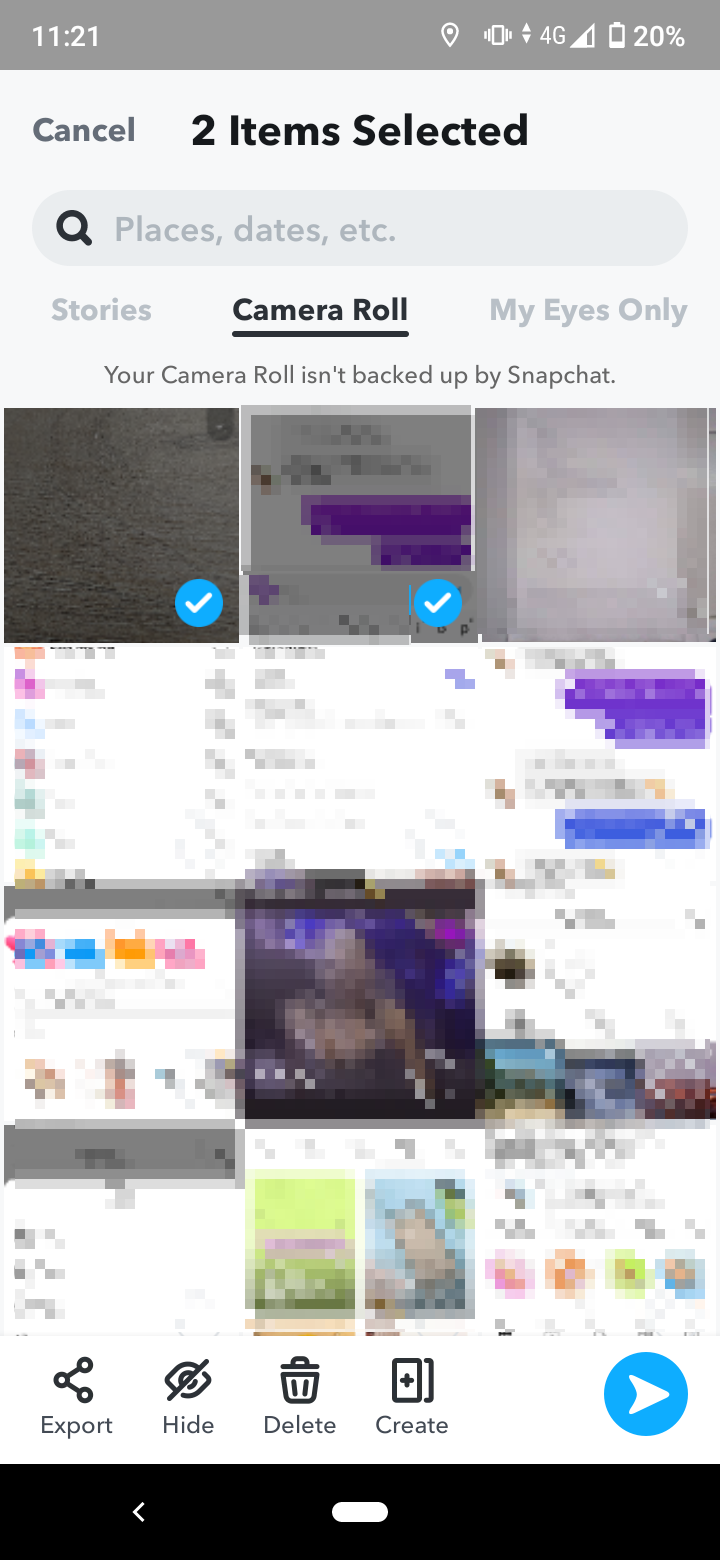 Once you've selected your photos, tap on the right-pointing arrow at the bottom-right of the screen.
On the next screen, you can select My Story to add the selected photos/videos to your story (or a Private Story), send them to friends by tapping on the circles next to your friends' names or do both.
Tap on the right-pointing arrow to add or send all the selected snaps.
Note: If you want to edit the pictures and videos(add text, draw, add filters, etc.), then you have to do it beforehand and save them to Gallery/Camera Roll. After that, follow the steps above.
How to send multiple snaps at once to your Snapchat story and friends using the Snapchat camera
Snapchat rolled out a new update last year, which allows you to record and send multiple images and videos at once (up to 6 or 10 seconds each) on Snapchat.
With this feature, you can send videos as snaps without any gap between them.
Turn off your cellular data and Wi-Fi, or turn on the Airplane mode to instantly turn off your internet connection.
Next, open your Snapchat app.
Record a video or take a snap. Edit your snap by adding filters, text, drawings, music, stickers, or anything else you want to add. Then tap on the right-pointing arrow to proceed.
Next, select 'My Story' to send the multiple snaps to your Story, your friends, or both and tap on the right-pointing arrow. Don't worry, the snaps won't be sent as the internet is turned off.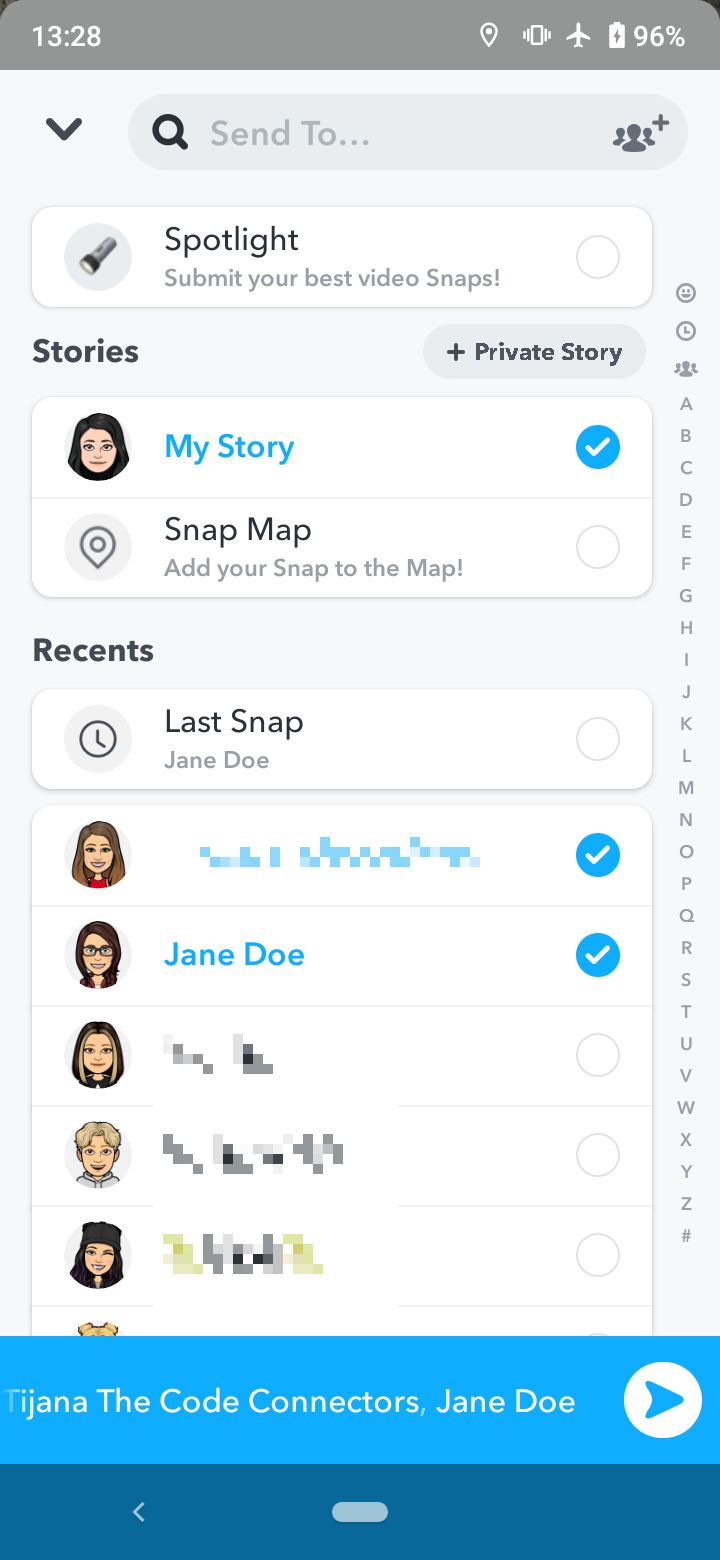 Alternatively, record or capture other videos/photos and post or send them while your internet connection is turned off.
When you are done, disable Airplane mode and turn on Wi-Fi or mobile data.
The snaps you captured or recorded will automatically start uploading at once to your Story.
Regarding the multiple snaps sent to friends in chat, go to the Chats tab and open the conversation with that particular person(s) and they will be delivered.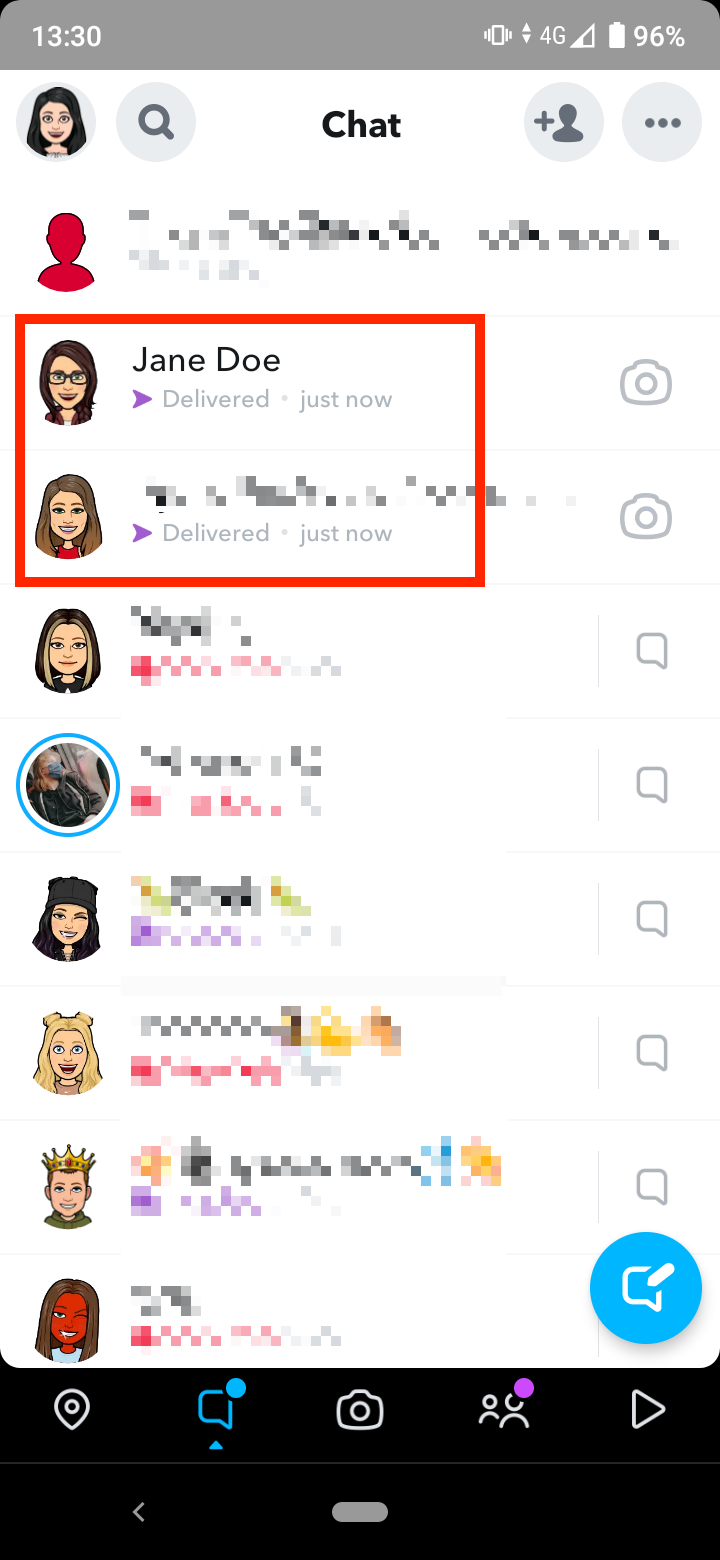 If you found our blog post on how to send multiple snaps at once helpful, you might also like to learn how to scan Snapcode by using the Snapchat camera and scanning a Snapcode saved to your camera roll.