Tanja Lepcheska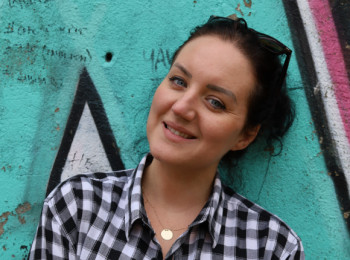 Snapchat influencers have reshaped the way we experience content!
They have captured the hearts and screens of millions worldwide with their quick, engaging snaps.
Some creators rise to the top, commanding views and real influence.
This article has a curated list of the top 7 Snapchat influencers dominating the Snapchat scene and has turned disappearing moments into lasting impressions and good revenue.
Dive in to discover who's setting the Snapchat stage on fire!
Bonus read: All Kardashians' Lenses on Snapchat!
Which are the top 7 Snapchat accounts in 2023?
Elizabeth has over 6.3M followers on Snapchat.
She is also known as Liza Koshy, an American actress and YouTuber.
She started her online career on Vine with a viral six-second comic video.
Notable role in Hulu's "Freakish" and lead in YouTube's "Liza on Demand."
She was featured in Time's Most Influential People on the Internet in 2019.
She tackles societal issues with humor and expressive facial expressions.
She is known for fast-paced, ridiculous video setups appreciated by followers.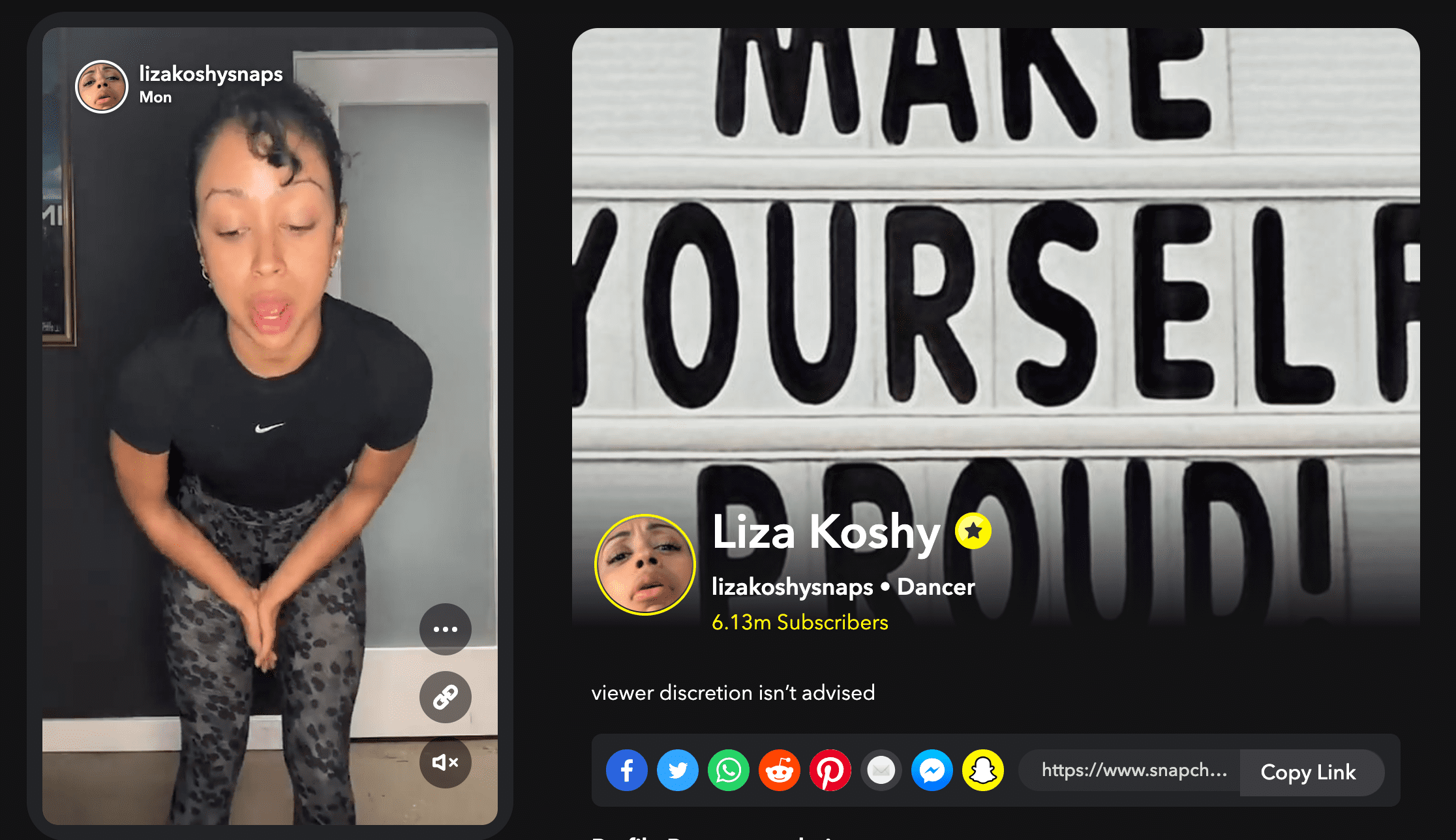 Ricky Banks has over 1.94M followers on Snapchat.
He started YouTube vlogging in 2011.
At first, he posted videos on video game trick shots and tactics.
He is associated with vloggers like Rice Gum and Alissa Violet.
Resides in the clan's Clout House, creating vlogs and podcasts.
Andrea Russet has over 985K followers on Snapchat.
She is an American actress who is popular on YouTube and Snapchat.
She rose to fame in 2009 with a viral contest entry to meet Justin Bieber.
She has acted in movies like Sickhouse and Lovesick.
She came out as bisexual on Twitter in 2018.
She is a role model for young people due to her free-spirited attitude.
Chandler Riggs has over 235K followers on Snapchat.
He is an American TV actor, DJ, and social media influencer.
Best known for award-winning role as Carl Grimes in "The Walking Dead."
He won the Saturn Award three times for this role.
He starred in supernatural thrillers like Mercy and Only after leaving "The Walking Dead."
He regularly shares show snippets and stage performances on social media.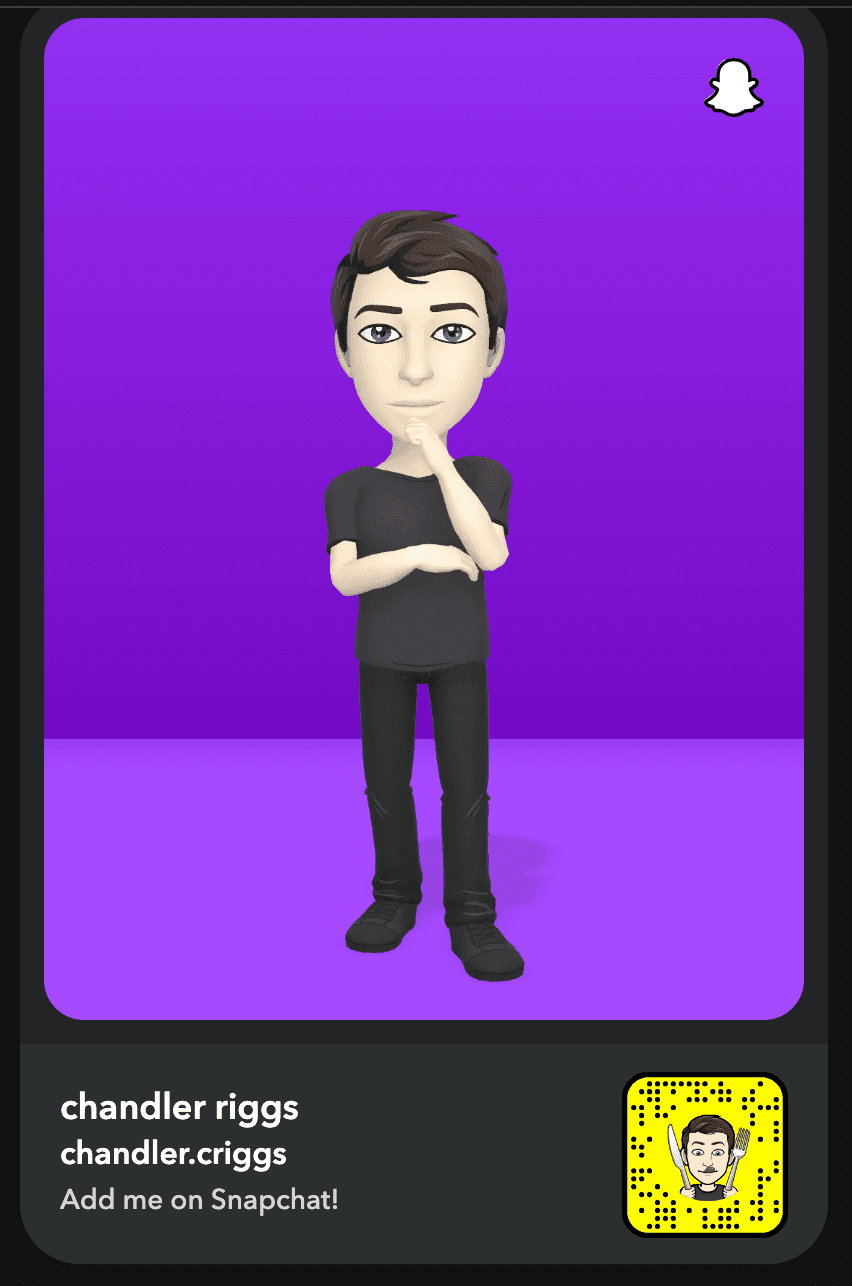 Benji Krol has over 378K followers on Snapchat.
He is also a Canadian photographer and YouTuber.
He is known for funny videos and comic expressions on TikTok and Instagram.
He has over half a million followers on Twitter, YouTube, and Snapchat.
He faced controversy in August 2019 due to leaked Snapchat content.
He is bisexual and in a relationship with Spanish TikTok sensation Jorge Garay.
Jordyn Jones has over 2.32M followers on Snapchat.
She is an American influencer, actress, fashion model, and singer
She began her singing career in the movie "Dance Camp" with the song "I'm Dappin."
Fashion model for brands like Guess and Steve Madden.
She is in a relationship with fellow YouTuber Jordan Beau.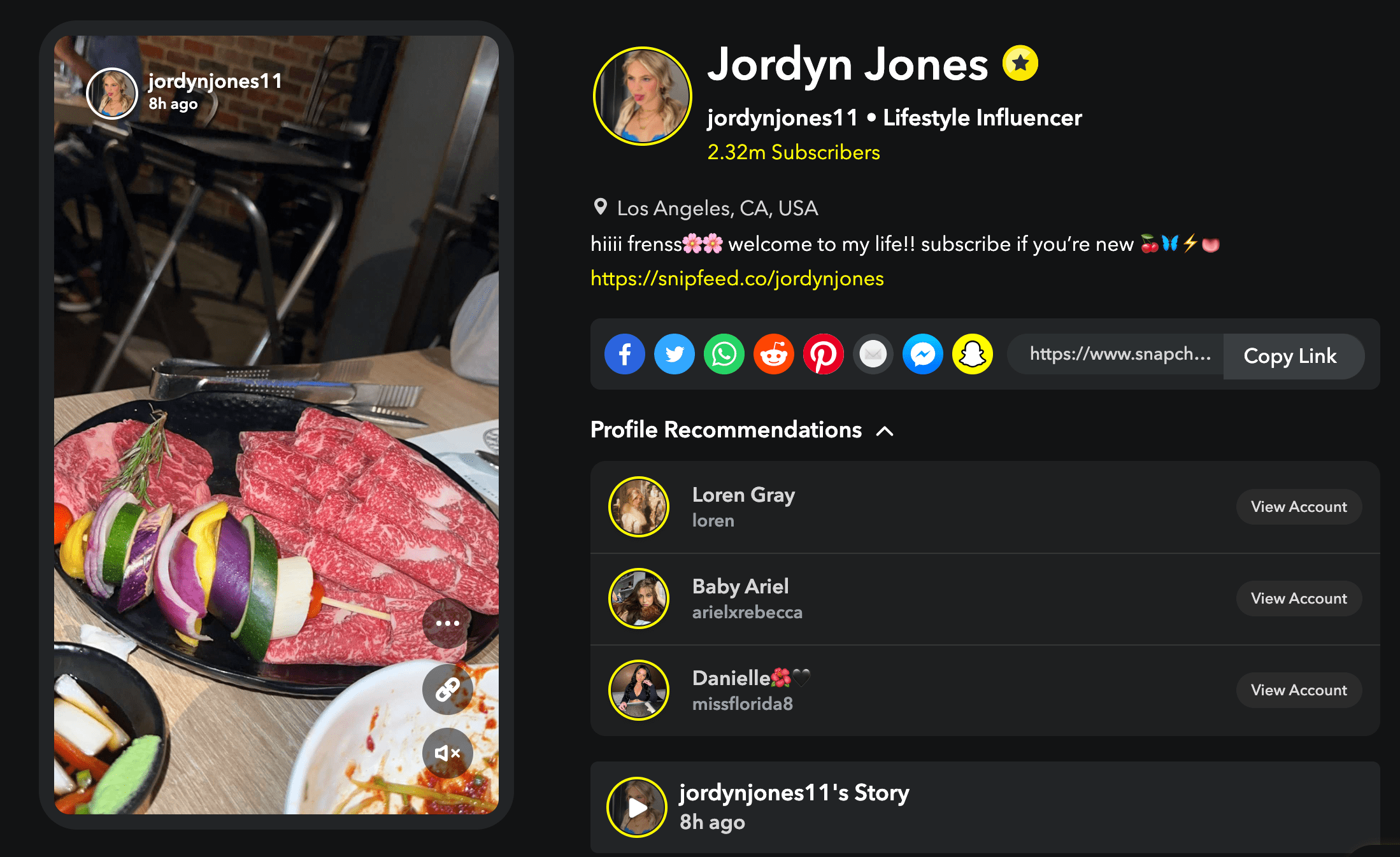 Nicol Concilio has over 140k followers on Snapchat.
She is a makeup artist known for tutorials and vlogs.
She is a three-time nominee for YouTube Artist of the Month by Star Central magazine.
She is recognized for original content and appealing presentation.
After high school, she transitioned from pursuing a singing career to being a full-time vlogger and Snapchatter.
Also, a fun read: Best 7 Snapchat filters for enhancing your landscape photos.
Wrapping up
Hopefully, this post gave you valuable information about who are the top 7 Snapchat influencers.
So, if you aspire to become a Snapchat influencer, it's always good to know these experienced content marketers.