Tijana Kargovska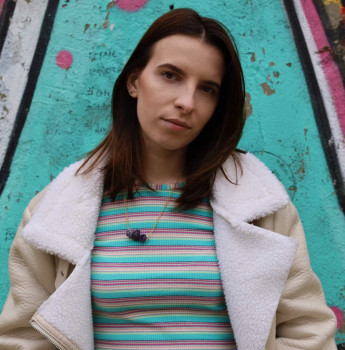 Snapchat has been among the leading social media platforms for years now, and the app blew up as soon as it launched.
The 'My Story' feature, that is currently available across nearly all platforms, was initially released by Snapchat, and we can tell for sure it was a success, since all other social media apps started implementing it as well.
The 'My Story' feature on Snapchat allows users to see your posted photo/video for 24 hours, before it disappears.
Once a user views a story, you'll be able to tell they've seen it due to the list labeled as 'Views'.
Additionally, Snapchat was among the first platforms that released notifications once a user screenshots either a chat, a Snap, or someone's story.
However, due to whatever reason, a lot of Snapchat users are resorting to Snapchat Story Viewer methods, since they wish to stay anonymous while watching someone's story.
Although there isn't a direct way to do this, there are workarounds that can help, and the other user will never know you've actually seen their stories.
Therefore, if you wish to stay anonymous while scrolling through your Snapchat buddies' stories, check out the methods listed below in this article.
How do I view someone's Snapchat story without them knowing?
Snapchat is one of the platforms that constantly works on updating its features and policies in order to keep its users safe, and allow the highest possible privacy measures.
This is why Snapchat implemented the Snapchat story viewer list, which is why there's no direct built-in feature allowing you to watch stories on Snapchat anonymously.
Using Airplane Mode - Android and iOS devices
Snapchat stories are usually loaded fully once you launch the app. However, if you activate Airplane Mode after you open the app, you'll be able to view someone's Snapchat Story without you showing up in the viewers list.
Follow these steps:
Open the Snapchat app, and click on the 'Stories' icon in the lower-right corner.
Refresh the page, this way all stories will load properly.
Now, close the Snapchat app, and make sure to remove it from the 'Recently Opened' section.
From the Control Center, turn on Airplane Mode, which will turn off your Wi-Fi and your Mobile Data.
Launch the Snapchat app once again, and you'll be able to see the stories without you showing up in the list.
Note: After you're done listing through Snapchat stories anonymously, make sure to clear the cache data from your phone settings if you're an Android user. Unfortunately, iOS devices do not have such an option, you can delete the Snapchat app, and download and install it once again instead.
Bonus:How to leave a group story on Snapchat
Creating an anonymous Snapchat account
Another method you can try is creating a new Snapchat account that is not associated with you in any way.
This way you can keep your anonymity while seeing Snapchat stories.
Unfortunately, in order for this method to work, you'll need to send friend requests and wait for the other person to accept it.
Viewing Snapchat stories without having a Snapchat
In case you don't have a Snapchat account, and don't feel like creating one, there are methods to view Snapchat stories as well.
Using the Snapchat website
The Snapchat website has a stories timeline, which is an open feature. However, these stories are Snapchat-selected compilations, which means you might not be able to see some specific Snap stories, unless they are posted by Snapchat Content Creators.
Viewing Snap Map
If you use the Snap Map feature, you'll be able to find users' stories based on their location on Snap Map.
If you're using the browser, just click on the circles on the map.
What are the best Snapchat Story Viewers?
There are several Snapchat Spy apps available to be downloaded, which you can use to view Snap stories anonymously.
Spyic is an app available for both Android and iOS devices, and it allows you to view Snapchat stories directly on your mobile phone.
Cocospy is a platform similar to Spyic. Cocospy is available for both iOS and Android, and it's discreet just like Spyic.
Auto Forward is a tracking software and a phone spy. You can use it from both iOS and Android devices, and you can use it to track someone's Snapchat stories and activities.
Minspy Global is quite popular, and rumor has it it's a platform people use to crack Snapchat passwords.
Additionally, Minspy is also used to view Snapchat stories anonymously.
You might also be interested in reading how to back up your camera roll on Snapchat.