Tanja Lepcheska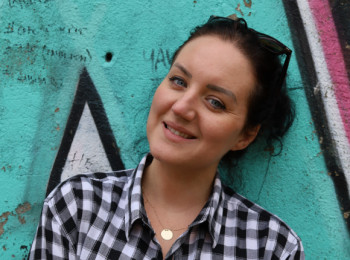 Key Takeaways
You can stream games on TikTok with the help of some third-party tools, such CameraFi, OBS Studio, and Streamlabs. However, you have to keep in mind that to be able to use this feature, you:
Must have a TikTok account and update to the latest TikTok version.
Must be over 18 years of age to be able to access the live streaming feature.
Must have at least 1000 followers.
Games have found a great community on the popular social media - TikTok.
However, the great question now is whether TikTokers can stream games on this platform and how to do it.
Even though there isn't currently a way to stream games on TikTok through the app itself, gaming can be streamed on the platform, but there are some requirements you need to follow.
If you, too, are a streamer and want to show your gaming skills on TikTok, this is the right blog post for you.
Read on to learn how to do live gaming on TikTok - we selected several options for your convenience.
Bonus read: Why is my TikTok video not showing up for others?
Basic requirements that content creators need to follow
Must have a TikTok account and update to the latest TikTok version.
Must be over 18 years of age to be able to access the live-streaming feature.
Must have at least 1000 followers.
In addition to these requirements, it is also very important to know how to update TikTok before you start the steps to stream games there.
How to stream games on TikTok using CameraFi
TikTok users often want to play the game known as League of Legends Wild Rift (also popular as LoL).
This game serves only as an example of how you can play it on TikTok:
Once you've successfully installed the CameraFi Live app, open it.
Click on the 'Screen' menu and choose the Custom RTMP option.
Two columns appear - RTMP URL and the Streaming button option.
Next, launch the TikTok app and select the 'Live' menu.
Choose the option 'Broadcast on PC/MAC'.
You will see a streaming key that contains the server URL and the streaming key code - copy the server URL code from TikTok to RTMP URL on CameraFI Live.
Then, paste the TikTok streaming key code to the CameraFI Live streaming button option.
Click on 'Start' and relaunch the TikTok app.
Click on the 'Live' circle icon (corner of the screen) and click on 'GO'.
Click on 'Start'.
How to stream a game on TikTok using the OBS Studio
Once the live feature is unlocked on TikTok, you are free to use the streaming platform. These steps show you how to do it, using the OBS studio.
Launch TikTok.
Tap on the '+'
Swipe right and go to the Live tab option.
You can set a title for your stream and add filers.
Below the 'Go Live' 'Cast to PC'.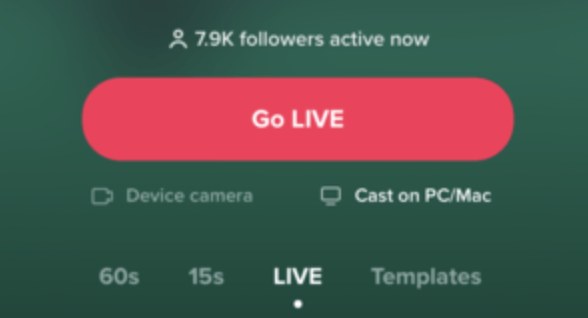 By doing so, TikTok will give you a Stream Key and Server URL (these options are there for your computer to send your video feed to TikTok).
Download the OBS Studio.
Go to Settings > Stream > Service > Select 'Custom' (drop-down menu).
Enter the steam key and server URL you took from TikTok.
Click on 'Apply'.
Then, navigate to Settings > Video and adjust the 'Base & Output resolution' to 1080 x1920 or 720 x 1280 to give TikTok a vertical format.
Last, click on 'Apply'.
That is all; you can now add your game capture source and alerts and even apply an overlay and alerts to your scenes. When ready, click on the 'Start Streaming' option, and you will be able to go live on TikTok with the game you want.
Bonus read: What does 'Video is being processed mean on TikTok?
How to stream games on TikTok using Streamlabs
To be able to live stream on TikTok from your desktop, these are the steps to follow.

Download Streamlabs.
Launch it and choose TikTok from the dropdown.
Sign in to your TikTok account with your credentials.
Next, press on the option 'Go Live', and when the pop-up screen opens, you will be able to locate the Stream Key & Server URL.
Once you have access to your URL and Stream Key, you should paste them into the Streamlabs Desktop.
Click on 'Confirm & Go Live'.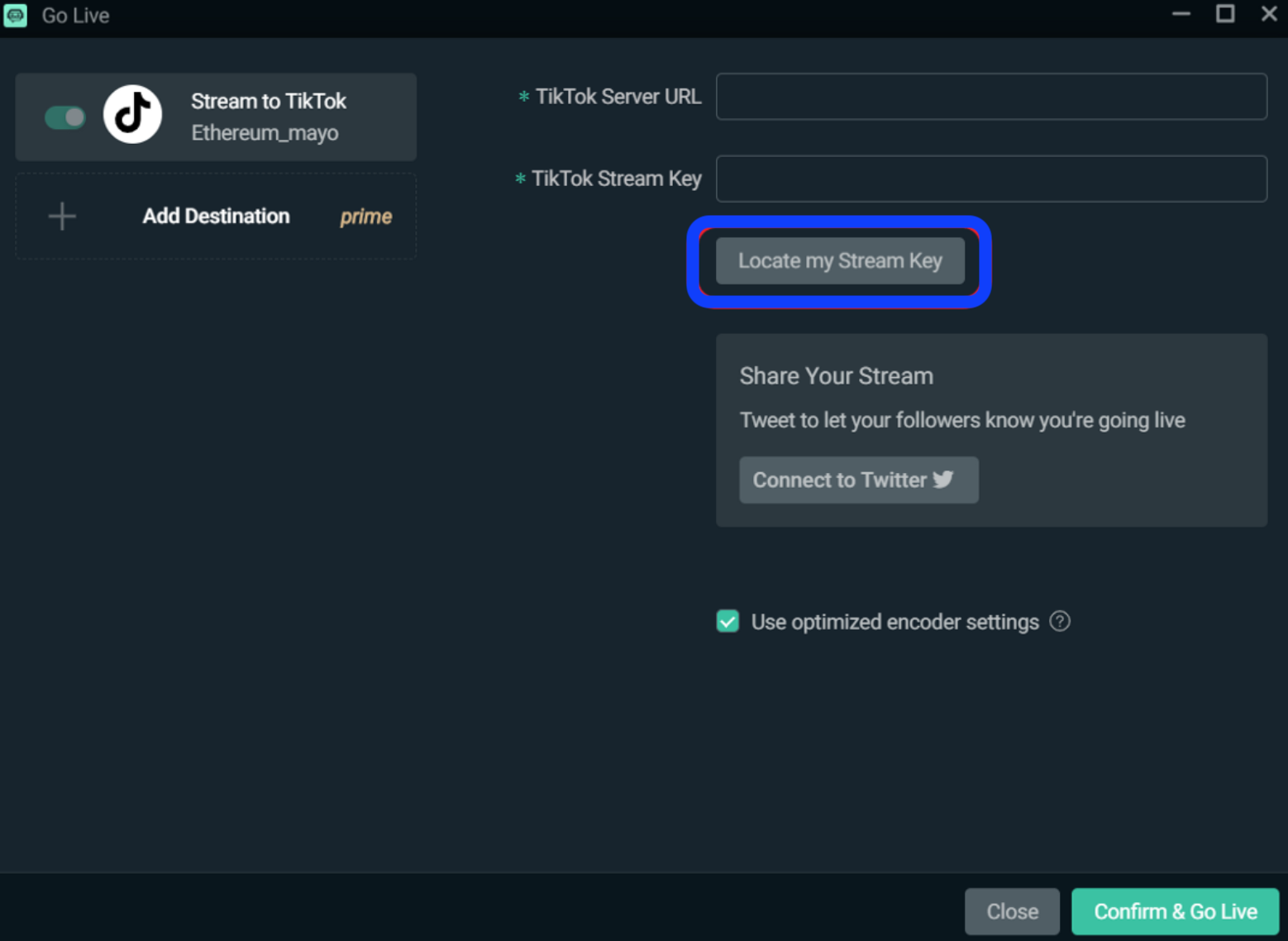 Now you will be able to live stream to your TikTok account. You can also update the title of your broadcast and cover image.
Important Note: Streamlabs is an invite-only service, so you might not be selected even if you apply to use it.
Another bonus read: Can you find TikTok watch history?
Can I monetize my TikTok streaming?
Yes, you can! The platform allows you to earn money from donations, but they don't work like regular donations that go straight to your bank account. TikTok viewers need to buy coins that they can later send to you.
When you have enough coins, you can exchange them for diamonds, and then they can be converted to cash. TikTok creators can cash out this balance to Paypal once they earn $100 in their TikTok Balance.
If interested, you can also learn how to block a sound on TikTok, or explore other things on TikTok, like how TikTok reads your mind, and how to get more views on TikTok: 10 essential tips.