Tanja Lepcheska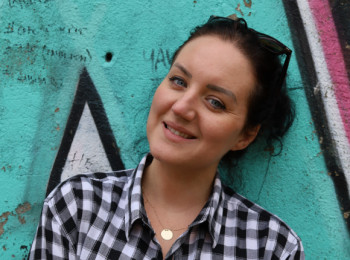 Key Takeaways
TikTok hooks are on-screen text or a voice-over of the first couple of seconds of a TikTok video that grabs the attention of a user.
The best TikTok hooks for 2023 are those that:
Are catchy and brief, yet with a clear transition that instantly hooks.
Show cohesion between the voice-over or text with the video content.
Give a punchy statement, a call-to-action, or a query would make any viewer stop and watch the video.
Give a reason why they need to stay and watch your videos.
You are trying to figure out what to say or write as a hook message on your TikTok videos because now there are so many of them, which makes you feel confused.
I was there, too, feeling overwhelmed when I had to share my TikTok, and I tried dozens of ways to make a hook statement, call to action, or share some query and trigger people to engage with my content.
For the future sake of my TikTok channel, I had to come up with some good answers, and in my research, I dug up some cool ideas about TikTok hooks.
If you are also struggling to create a good hook for your TikTok, I gathered some of the best TikTok hooks for 2023 that you can use now.
Keep scrolling to find out what they are!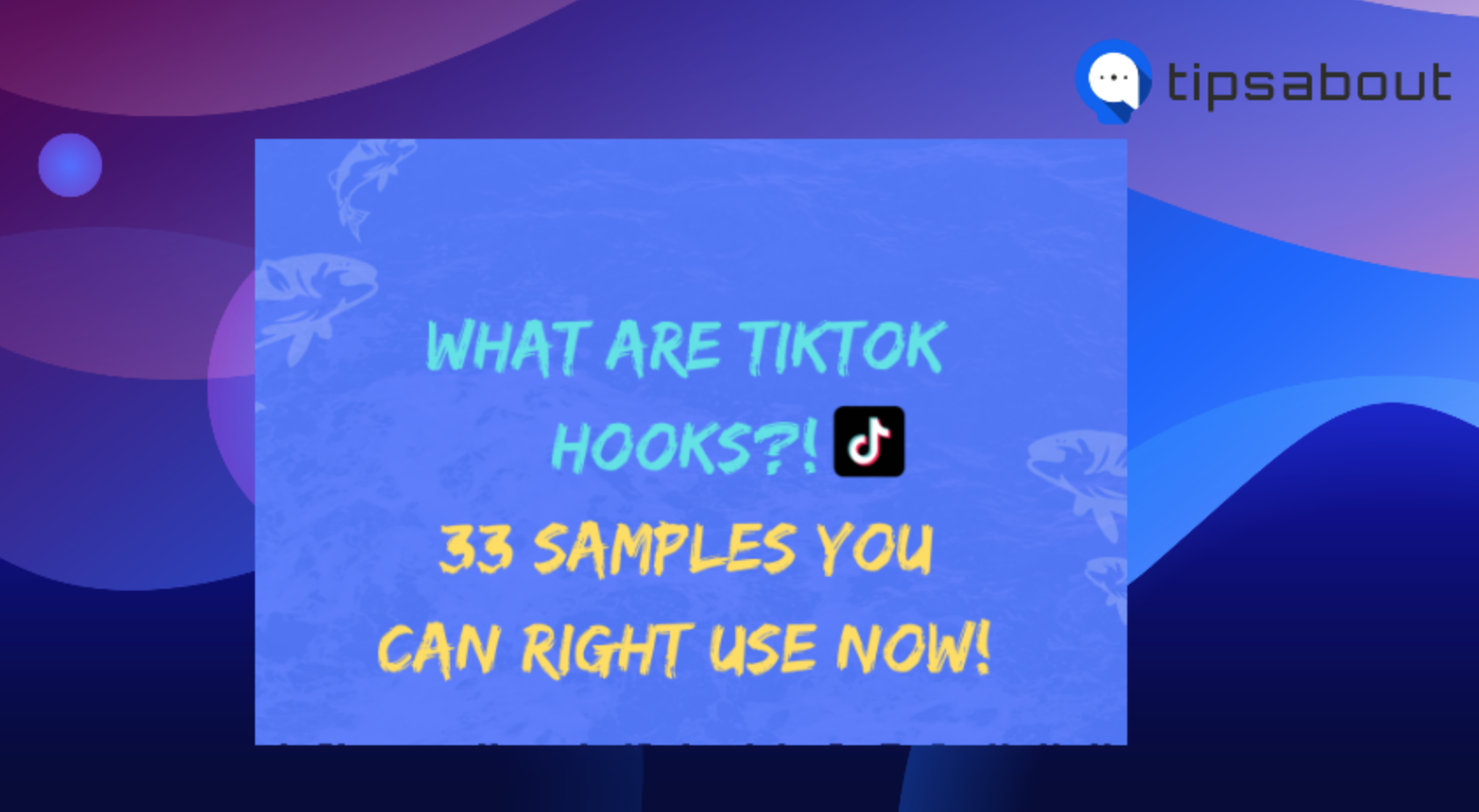 What are hooks on TikTok?
Simply put, the concept of TikTok hook is those few seconds of your TikTok reel meant to either 'hook' an audience and make them stay and see what you've shared or just swipe up and move on to the next TikTok.
TikTok hooks can be voice-overs or text-over videos, capturing an important message of your short video.
TikTok hooks are one of the crucial elements of sharing good content on the platform because they serve to grab the attention of your fans and also the attention of potential followers.
What is considered a good hook for TikTok?
Before creating a hook for your TikTok video, you must know your audience well, what they want to see on your profile and make them feel inspired by it.
There are some elements that every content creator should consider when creating a hook for TikTok.
A catchy, brief, yet clear transition that instantly hooks.
Good cohesion between the voice-over or text with the video content.
A punchy statement, a call-to-action, or a query would make any viewer stop and watch the video.
Giving your audience a hook as a reason why they need to stay and watch your videos.
What are the best hooks for TikTok (33 samples that you can use right now)
I've got a secret….(share something that your audience has never heard from you before)
Did you know that ….? (share an interesting fact, gossip, discovery…)
Which one are you? A) or B) (give two examples of a specific type of person)
You need to hear this today! (share something shocking yet funny)
It doesn't have to be complicated. (give examples of how it doesn't have to be complicated
Don't read this caption! (share an idea, news, gossip, triggering call-to-action)
Who's with me? (give examples of some ideas that you identify and make them engage by choosing)
This is not a joke! (share something true, but they thought it was a joke)
Things TikTok made me buy. (give examples of what TikTok made you purchase, a bag, makeup, etc.)
What I ordered vs. what I got (share examples of how it looked online when you bought it, vs. how it looked when you got it).
Don't buy that; buy this instead. (share your opinion on what you think is worth buying and what's not).
This information will blow your mind! (share something shocking, either what you heard and find amusing, or something you've read)
Fun Fact! (research some fun facts like 'Human teeth are the only part of the body that cannot heal themselves)
I can't believe I am sharing this, but ….(maybe share something dreadful that your audience is not used to hearing from you)
This is a reminder to do... (you can share a call-to-action for fitness meals, reading a book, taking a walk, learning a new skill, etc.).
This is a MYTH. Don't believe this! (perhaps share a myth like, 'Buying a car always beats leasing')
Why none talks about this? (share a topic you think it's not discussed enough, especially on TikTok)
This is the reason why …. Isn't working! (share a clear explanation of why it doesn't work and provide a solution to it).
Everything you knew about _ is 100% wrong! (Do good research on something that most people consider it is true but are mistaken)
You need this in your life. (share a good product or purchase that you believe makes a difference and is worth knowing about it)
This hack will save you hours on …(share how it will save them time)
Come with me to …(perhaps share segments of your daily activities)
Are you tired of ….? Then try this! (share an alternative of how things can change once they try your suggestion).
Something I've learned about … recently (share valuable information you've learned, it can be a tip on something.)
Does this sound like you? (perhaps share music by which you ask your audience to identify with it or not)
Hack you didn't know till now. (share a hack you think nobody knows)
I just found out that this .... Does that. (reveal the effect, for, e.g. you are using a concealer on your lips, which makes the lipstick you put on later last longer)
I wasn't going to share this, but… (share something personal about yourself, a constatation, something shocking maybe…
You'll never believe this! (share something that no one has shared before, a fact, gossip…)
What would you do if …..? (share a hypothetical situation of something interesting, like living in a different country, marrying a celebrity, etc)
People love to ask this question ...(share a question that most people find odd or offensive when someone asks them)
What do I wish I had done differently? (share a personal thing, what you think you could have done differently, buying a bigger car, house, etc.).
Let's figure out why! (share something that seems complex but in reality it's not.
Remember that each of these TikTok hooks is versatile, and you can adjust it based on what you want to depict. In addition, you can always add a suitable emoji to depict the message even more, right?!
The combinations with how you can use these are endless. Just use your imagination, regardless if it is for a brand or just for fun.
Bonus read: 25 ideas for funny TikTok bios!
Conclusion
Hopefully, with this article, I gave you some good ideas for hooks you can use for your TikTok videos, as it is something you should consider prioritizing in 2023. Just think of this as having a great hook equals having half of the job done to engage people with your content.
Therefore, don't leave things to chance but take some of the hook samples we shared above. After all, they have all proven to make users not resist but watch a video till it ends.
Who knows, maybe this was all you missed in your TikToks!