Emilija Anchevska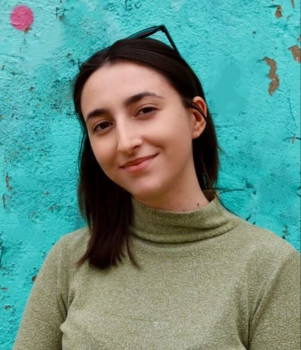 Key Takeaways
Open your TikTok account
Tap on the sharing icon
Tap Repost
Add caption
Tap on Confirm
We all love scrolling on TikTok, watching hilarious short videos, sending them to our friends, and having a good laugh together.
However, in addition to the social aspect and entertainment, many TikTok users use the app to gain fame and become viral.
Compared to other social media networks going viral on TikTok is much easier since the app offers multiple collaboration features like duets and stitches that bring more exposure to users' TikToks.
And now it's even easier to skyrocket your TikTok career with the repost option.
Basically, the repost option on TikTok means that you can share someone's video with your followers. The video will be displayed on their FYP (for you page), but it won't be visible on your TikTok feed.
So, follow our guide below to learn how to share videos with your followers on TikTok easily and quickly.
What is repost on TikTok?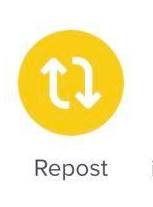 Tiktok repost option means that you can share someone's TikTok with your followers. This also means that you don't need to download the videos, reupload them, and potentially face a copyright warning since the reshare option allows you to credit the author.
Remember that, you can only repost TikToks that appear on your FYP, and you can't see them on your profile.
So, if you have tapped on the repost option mistakenly, you will need to unshare the video while you are at it since TikTok doesn't have a separate section for reshared videos as it does with the saved and liked ones.
How to repost on TikTok
From the beginning of 2022, the TikTok repost feature was in the testing phase, and many users compared it to Twitter's 'retweet' feature.
The difference is that the reposted video is not showing up on users' profiles; it only shows up in the followers' FYP.
The new repost option is found once users click on the 'Share' icon marked with yellow.
Users can add a caption to the videos they share and undo the action if they change their minds.
Steps to repost TikTok videos
Open the TikTok app and find the video you want to repost.
Tap on the share feature.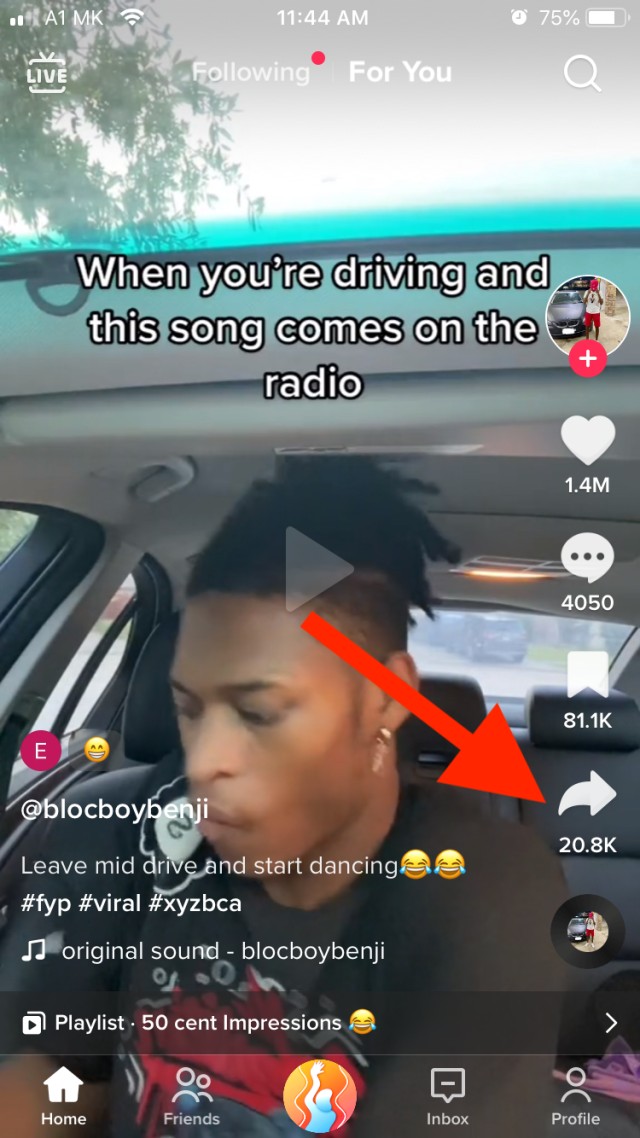 Tap on 'Repost'.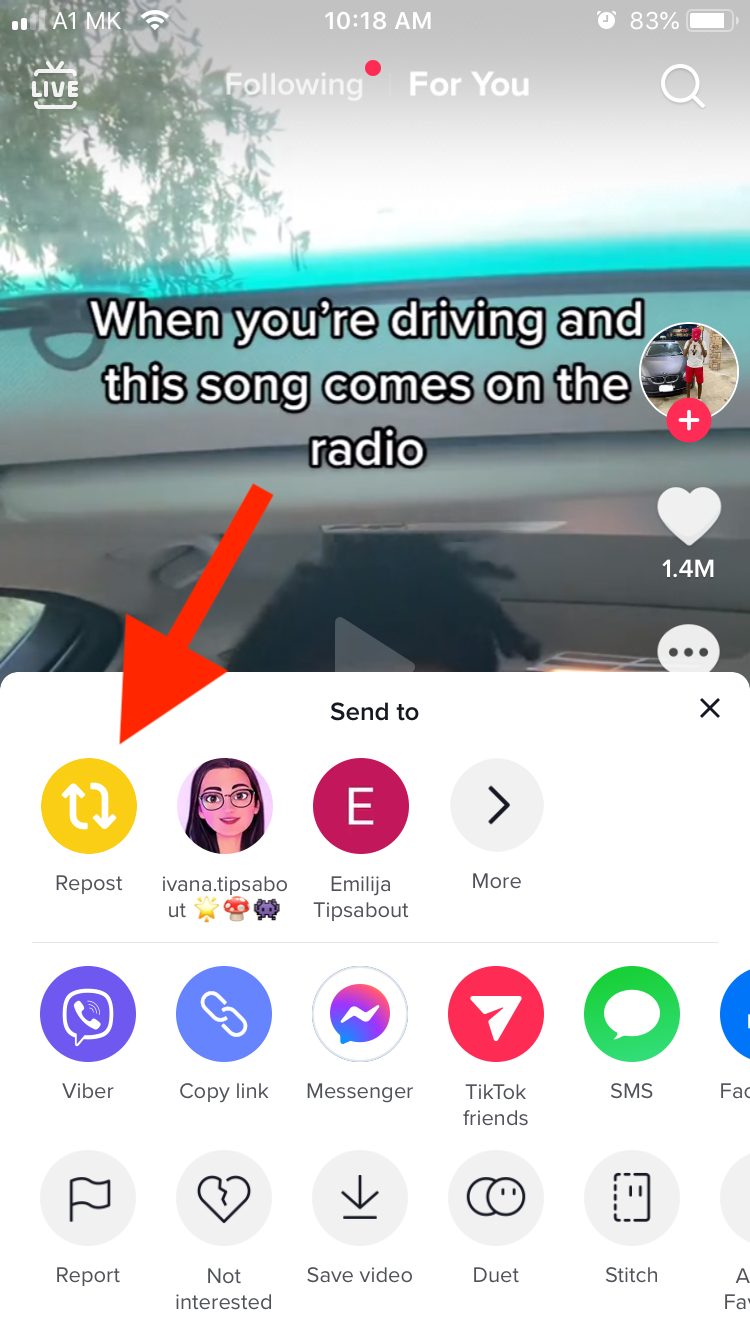 Add a caption and confirm that you want to repost the video to your friends.
You will see a small message in the corner saying you reposted.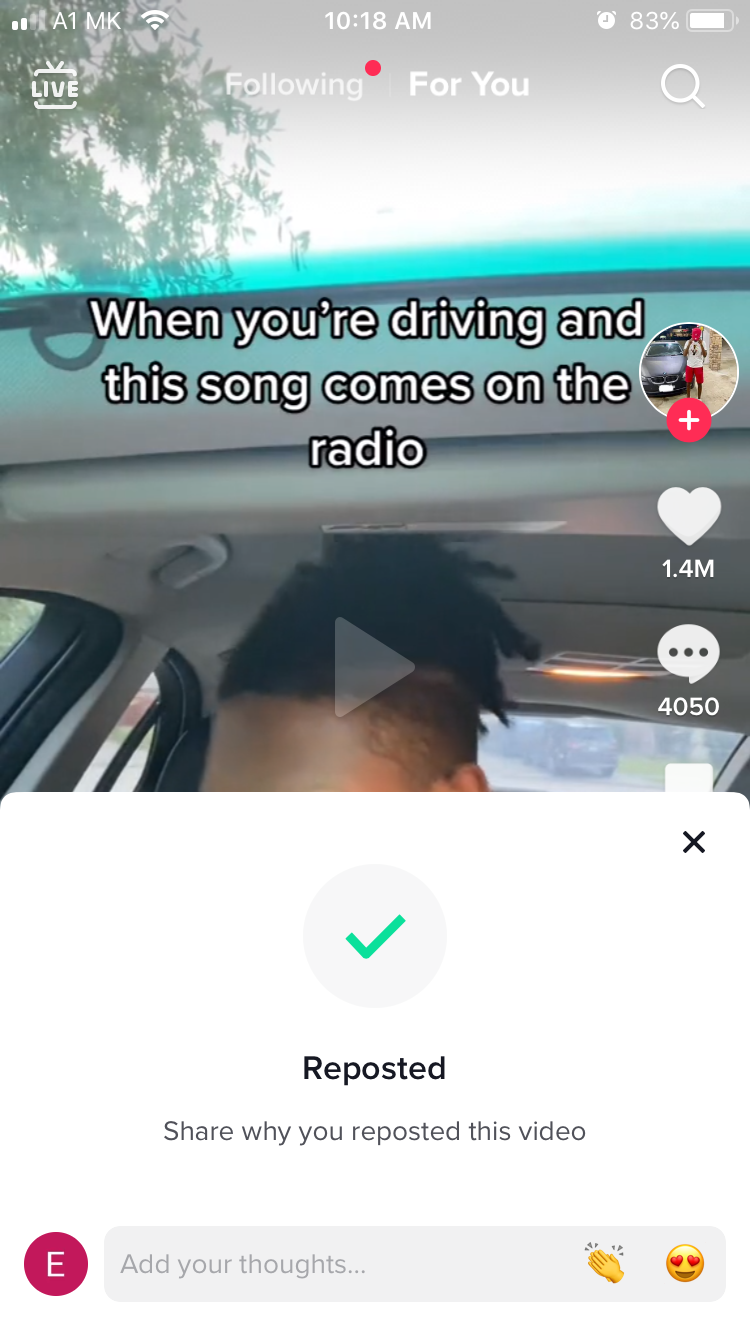 Steps to the remove repost from TikTok videos
Open the TikTok app and find the video you want to repost.
Tap on the share feature.
Tap on 'Remove repost'.
You will see a small message notifying you that you have removed the repost.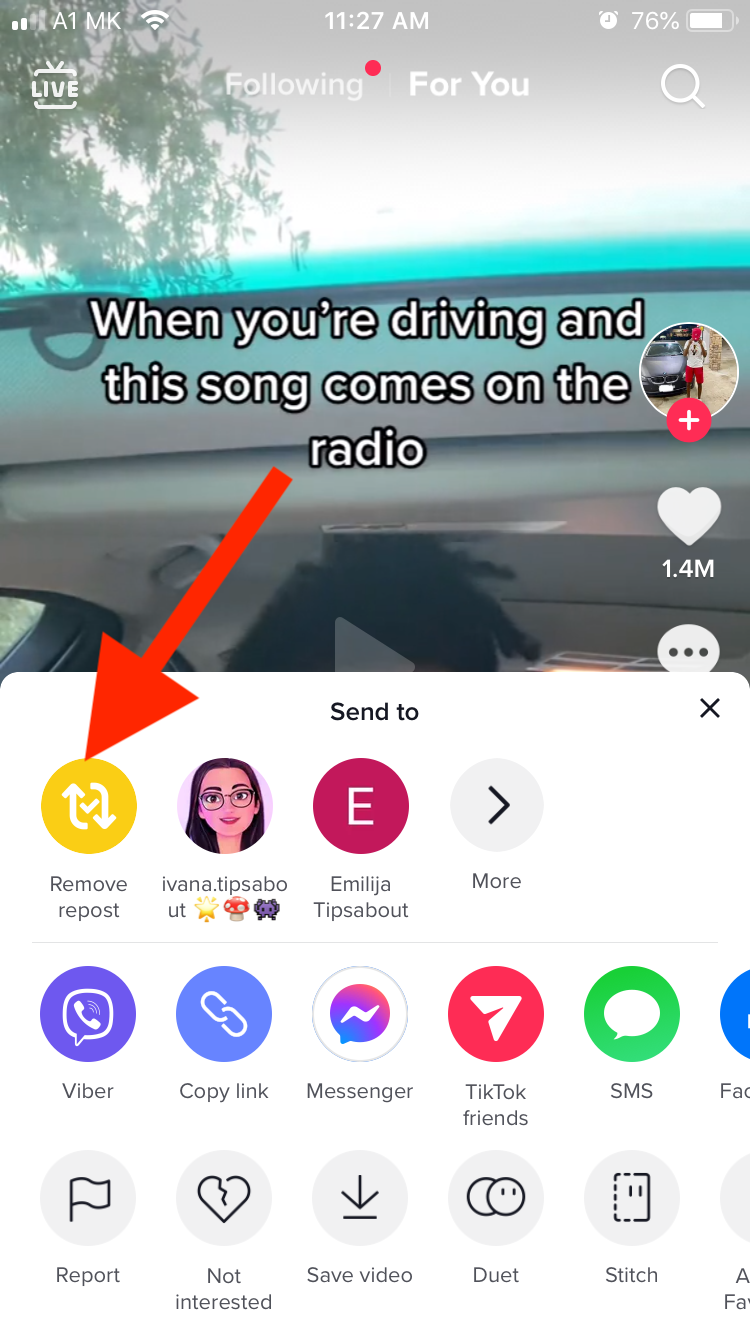 How to fix the repost option not showing on TikTok
TikTok was slowly rolling out this feature at the beginning of 2022, and for many users was not available at first.
So, if you still haven't gotten the repost button on TikTok it may be because it is still unavailable in your country or region. In that case, all you can do is wait.
Additionally, some online sources suggest that this feature is still in the testing phase and it is only available to a small group of people.
Another thing you can try to get the repost button on TikTok is to update the app to the latest version by navigating to the AppStore or PlayStore and tapping on the update button.
👉 Read also: How to Delete TikTok Messages

Wrapping Up
The newest TikTok feature is named repost - a button that allows users to repost someone elses' TikTok content with their followers.
Users can send the video by simply tapping on the repost option that is located in the share menu.
This option can give users additional exposure on the platform and help them go viral.