Ivana Kotorchevikj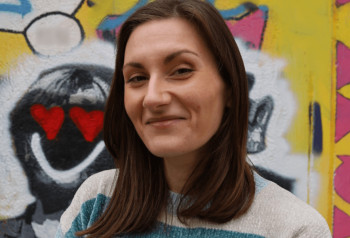 Key Points
If your TikTok videos are not showing to other people, try some of the fixes:
Make sure your TikTok account is not private

Restart the TikTok app

Update the TikTok app

Clear the TikTok app cache

Check your internet connection

Check if your account has been shadowbanned
Have you created and posted a TikTok video, just to find out from analytics or your friends that your TikTok video is not showing to others on the app? It's very frustrating for a TikTok creator to spend time and effort creating TikTok videos just to find out that they are not showing up for people.
This is a common issue that many other users experience. However, TikTok hasn't released any official statement regarding the glitch. Luckily, TikTokers have tried several effective fixes that can fix the problem of TikTok videos not showing up.
In this post, we've gathered all the possible reasons why your TikTok videos may not be showing up for others.
Why are my videos not showing on TikTok?
There could be multiple reasons why your TikTok videos are not showing up. The foremost explanation for this could be the notorious practice of "shadow banning" that the platform imposes on certain videos.
Apart from this, other factors such as an unstable internet connection or enabled airplane mode, a private account, TikTok servers down, an outdated TikTok app, your videos being under review because of inappropriate content, the video exceeding the recommended length provided by TikTok or cache may also hinder your video's visibility.
Also, check out: What Does 'Video is Being Processed' mean on TikTok?
First, make sure that the reason TikTok is not showing your videos is not among the ones above. If you've crossed off every reason above, below are several fixes you can try if your TikTok video is not showing up for other users:
Make sure your TikTok account is not private
If your TikTok account is private, people won't be able to see your TikTok videos.
To make your TikTok account public:
Go to your TikTok profile.
Tap on the hamburger menu (Android) or three dots (iPhone) in the top-right corner.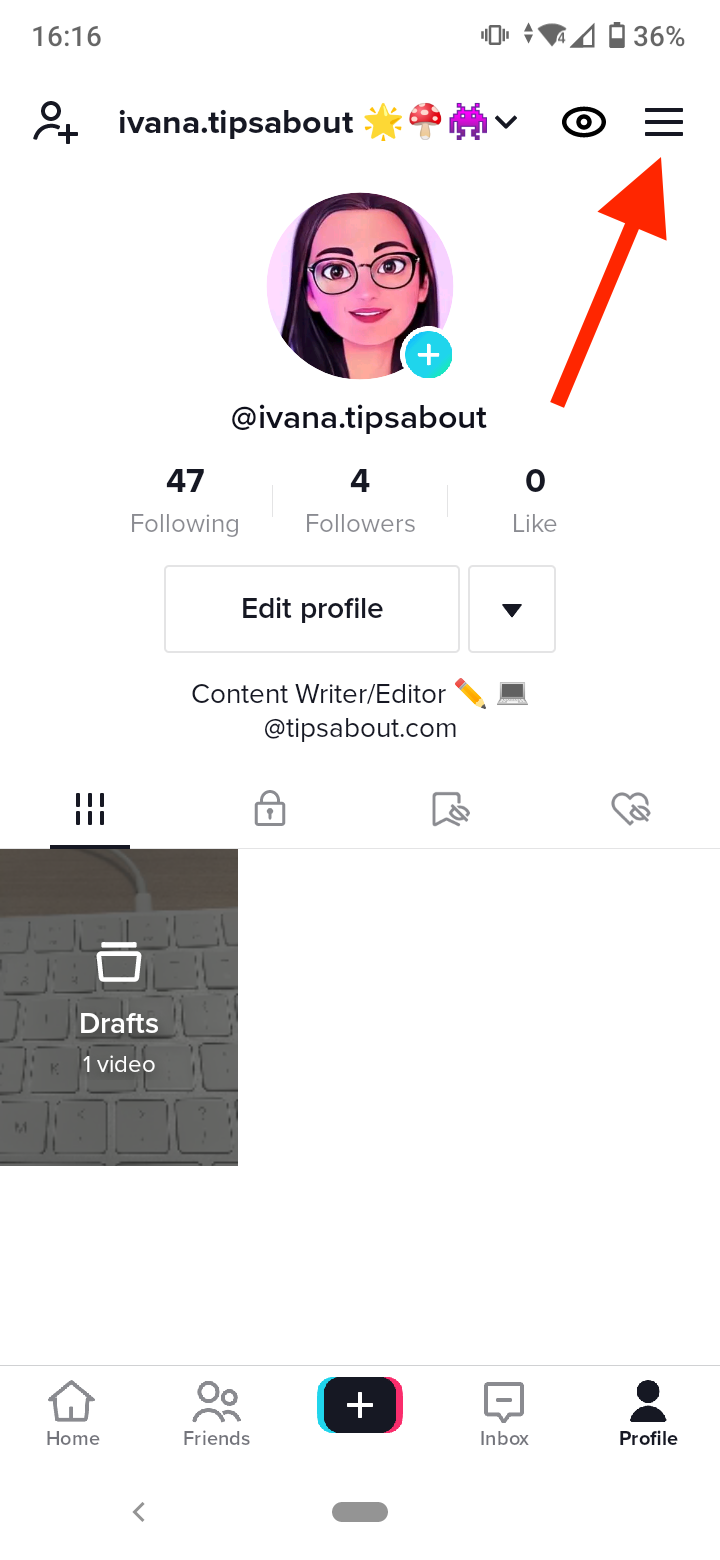 Select 'Settings and privacy'.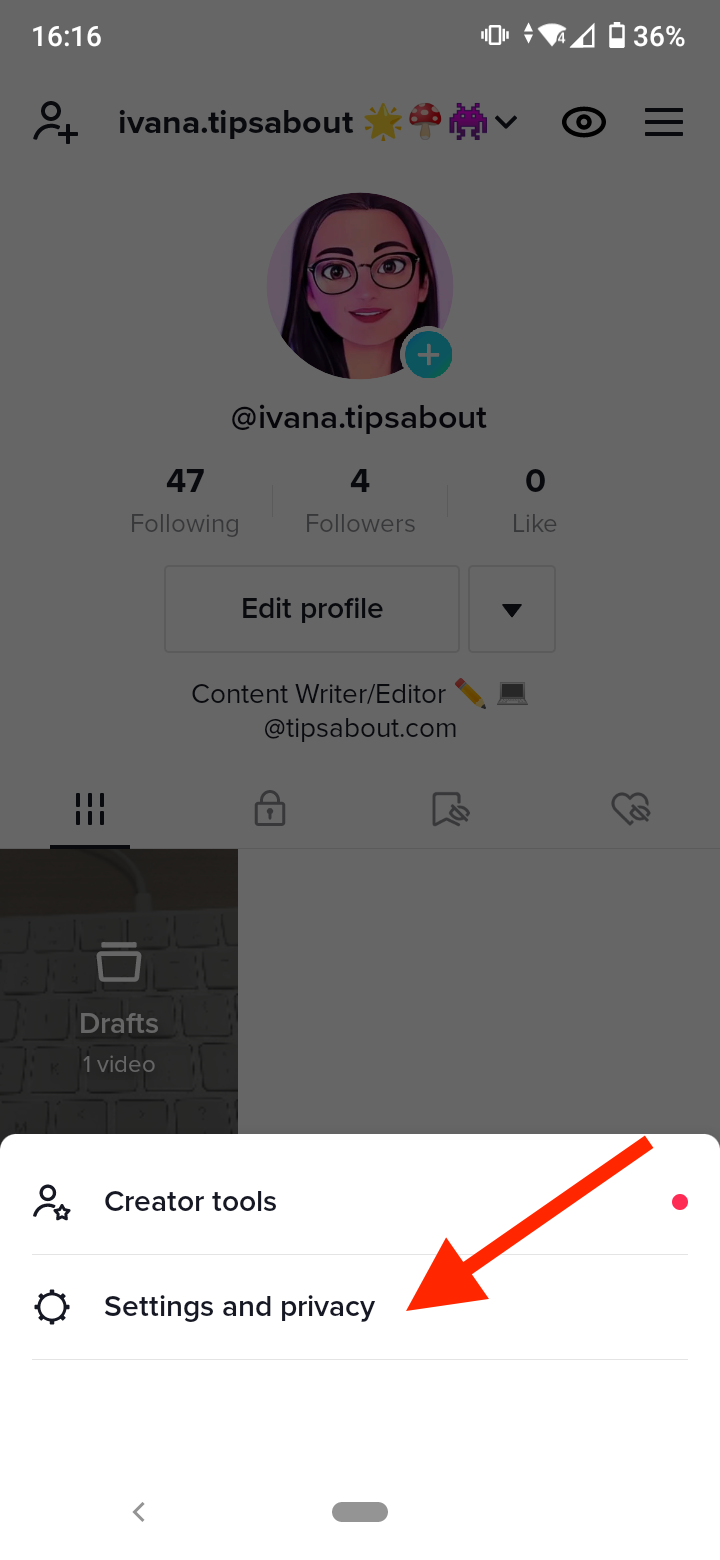 Tap on 'Privacy'.
If the toggle next to 'Private account' is on, toggle it off.
Now, people will be able to see your TikTok videos. Check out also how to see who has viewed your TikTok profile.
Restart your app
One of the easiest ways to fix any issues with the app is to force restart it. If you are using an Android device, go to Settings > Apps & notifications > TikTok > Force stop.
If you are using an iOS device, swipe up from the bottom of the screen to access App Switcher. Then find the TikTok app among the other open apps and swipe upward to close the app.
Restarting the TikTok app will clear any glitches. After this, check if your TikTok videos show up for others.
Update the TikTok app
If you are running an older version of the app, it may also be causing your TikTok videos not to show to other people.
Go to the Google Play Store or the App Store, search for the TikTok app, and check if there is a pending update. After updating the app, the issue should be fixed, and your videos should appear to others on TikTok.
Clear the app cache
Clearing the cache in the TikTok app will remove any corrupted data that may be causing the issue.
To clear the TikTok cache, go to your TikTok profile, tap on the three dots or three lines depending on the device you are using, select 'Settings & privacy', scroll down and tap on 'Free up space' and tap on 'Clear' to the right of Cache.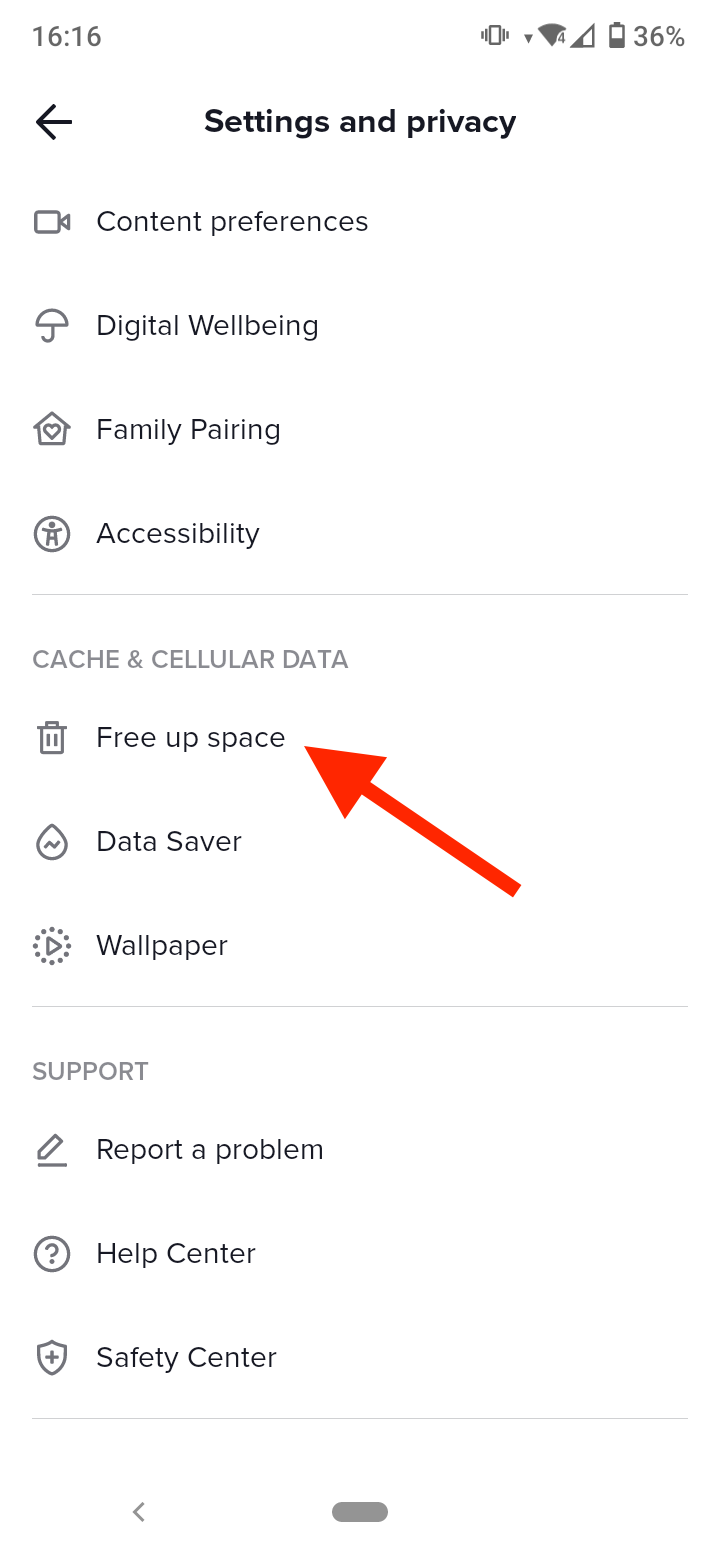 Check your internet connection
Sometimes the reason why TikTok videos are not showing up may be due to a bad or no internet connection.
Check your Wi-Fi connection or cellular data. You can also check your internet connection speed on the Fast page. Try restarting your router or turning off and on your cellular data. If you have tried everything and can't seem to find the issue, it's best you contact your Internet service provider.
Check if your account has been shadowbanned
Unfortunately, if none of the fixes above worked to remove the issue, your account may have been shadowbanned.
The shadowban is a bit tricky because there's no sure way to check if you have been shadowbanned. Shadowbanned users usually experience that their content stops performing because it's not showing up on people's 'For You' page, and they see a drop in views, comments, and likes.
TikTok shadowbans users because of explicit content, copyright issues, or spam, but they don't want to suspend them right away.
If you suspect ‌you are being shadowbanned, avoid posting videos violating their Community Guidelines. You could also shift to different types of content.
The shadowban usually lasts around two weeks up to a month. So be patient and steer clear from posting banned content.
Conclusion
It's really infuriating when your TikTok videos are not showing up to others. Hopefully, some of the fixes in this post will help you resolve the issue and get your videos to appear in other people's feeds.
On the other hand, if you are also having issues with TikTok not letting you like videos, or if you see that your TikTok videos have 0 views, we can help you fix it.
Alternatively, you can contact TikTok's customer support or visit their Help center to find a solution to your problem.