Ivana Kotorchevikj
It's really easy for sounds to go viral on TikTok. Popular challenges and dances often include viral sounds that it seems you can't expect on TikTok.
The downside of viral trends and fads is that you see them everywhere. After all, there's a limit to how many times you can hear 'Into the Thick of It", or the number of times you can watch the Renegade and Shuffle dances without wanting to throw away your phone.
So, it's no wonder if you get sick of hearing a specific sound on TikTok. If you are nodding your head while reading this, you'd be really happy to hear that there's a way to block those sounds, i.e., videos with the audio you don't want to hear anymore. Thanks to the TikTok algorithm, you can block certain sounds or songs in your "For You" feed.
Here's how you can do it.
How to hide videos containing certain sounds on TikTok
Go to TikTok and find a TikTok video with the sound you want to block.
Tap and hold on the video.
Tap on 'Not Interested'.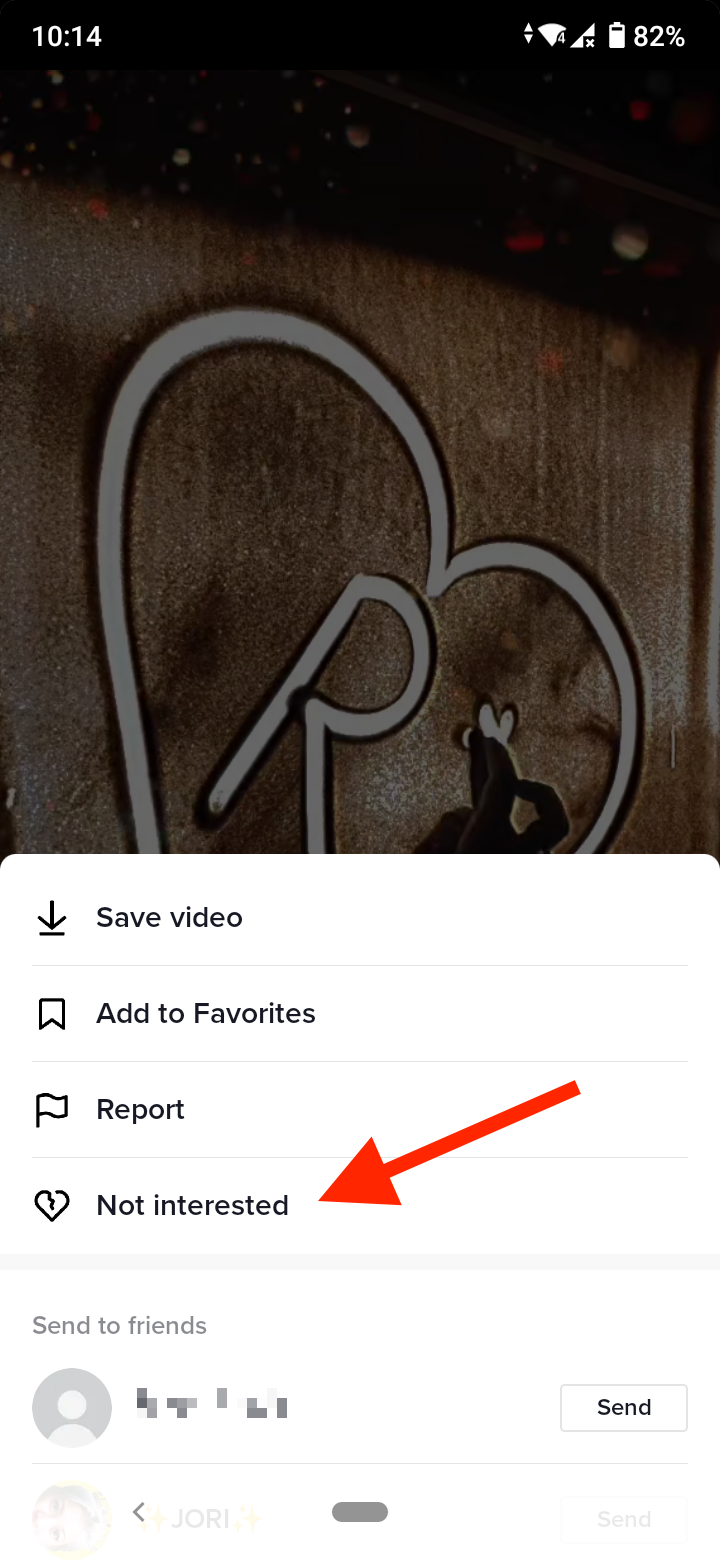 You'll see a notification at the top of the screen reading 'We'll show fewer videos like this from now on'.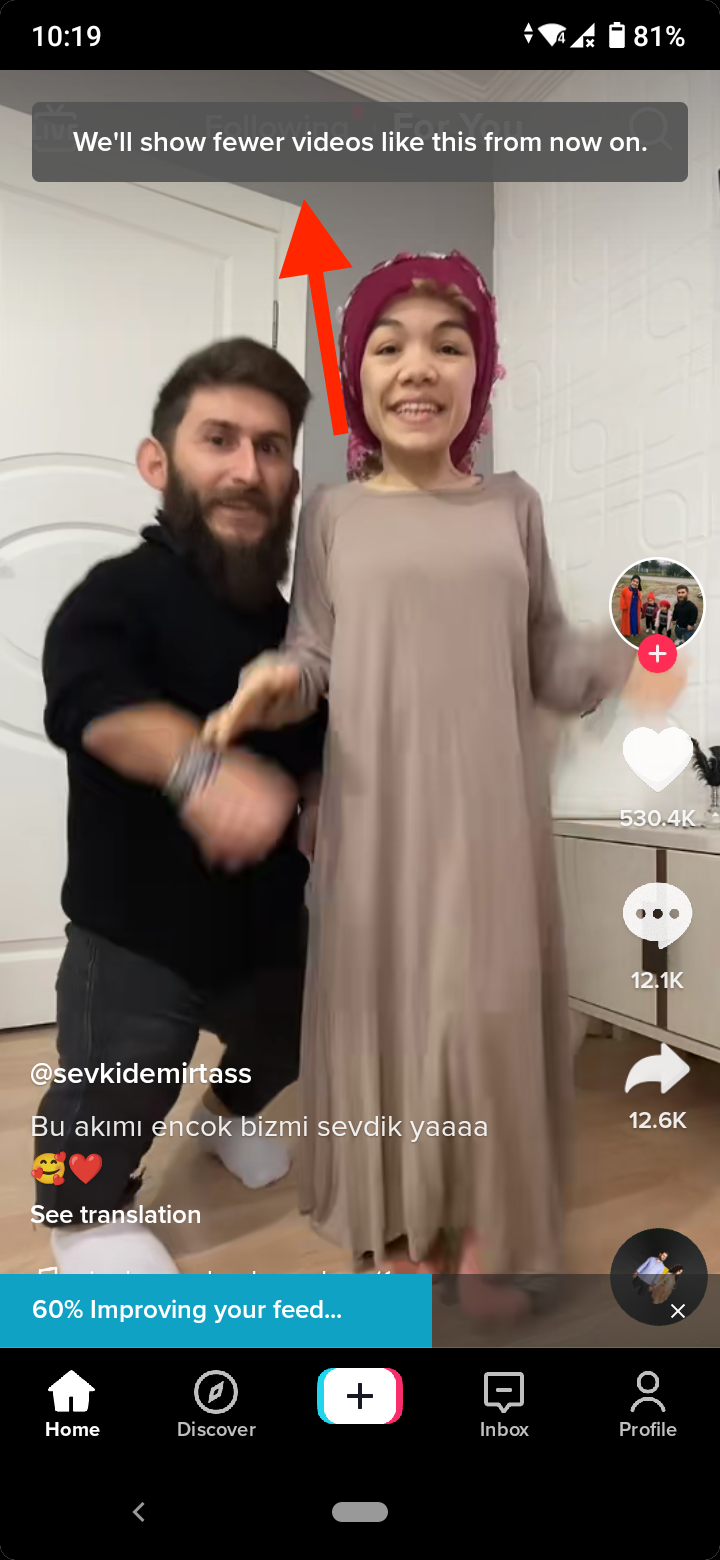 Previously, TikTok had the option to tap on a 'More' button to the right of Not Interested and select whether you want to Hide videos from this user, or Hide videos with this sound.
However, this option is no longer available and you can only select the single 'Not Interested' option to tell the TikTok algorithm that you don't want to see videos like the ones you hid.
Repeat the steps for other videos that have the same audio you no longer want to hear to help the algorithm figure out what you don't want to see, and you will start seeing fewer videos with that sound on your For You Page on TikTok.
On the other hand, if you have a sound stuck in your mind and want to find it, check out how you can find sounds on TikTok.
How to block videos from a specific TikTok user
If you want to stop receiving videos from a specific creator:
Tap on the TikToker's username in the bottom-left corner, starting with @ to go to their profile.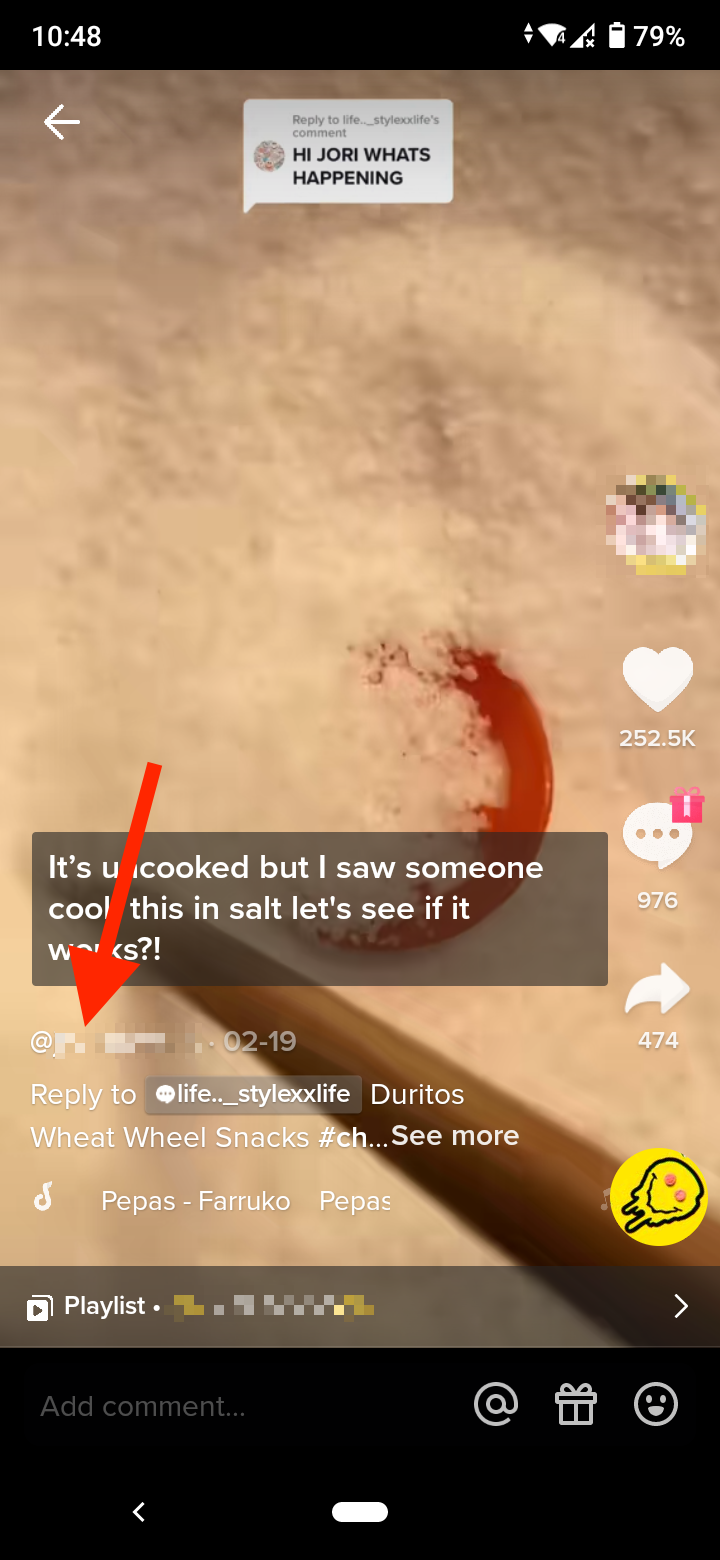 Tap on the three vertical dots in the top-right corner on their profile.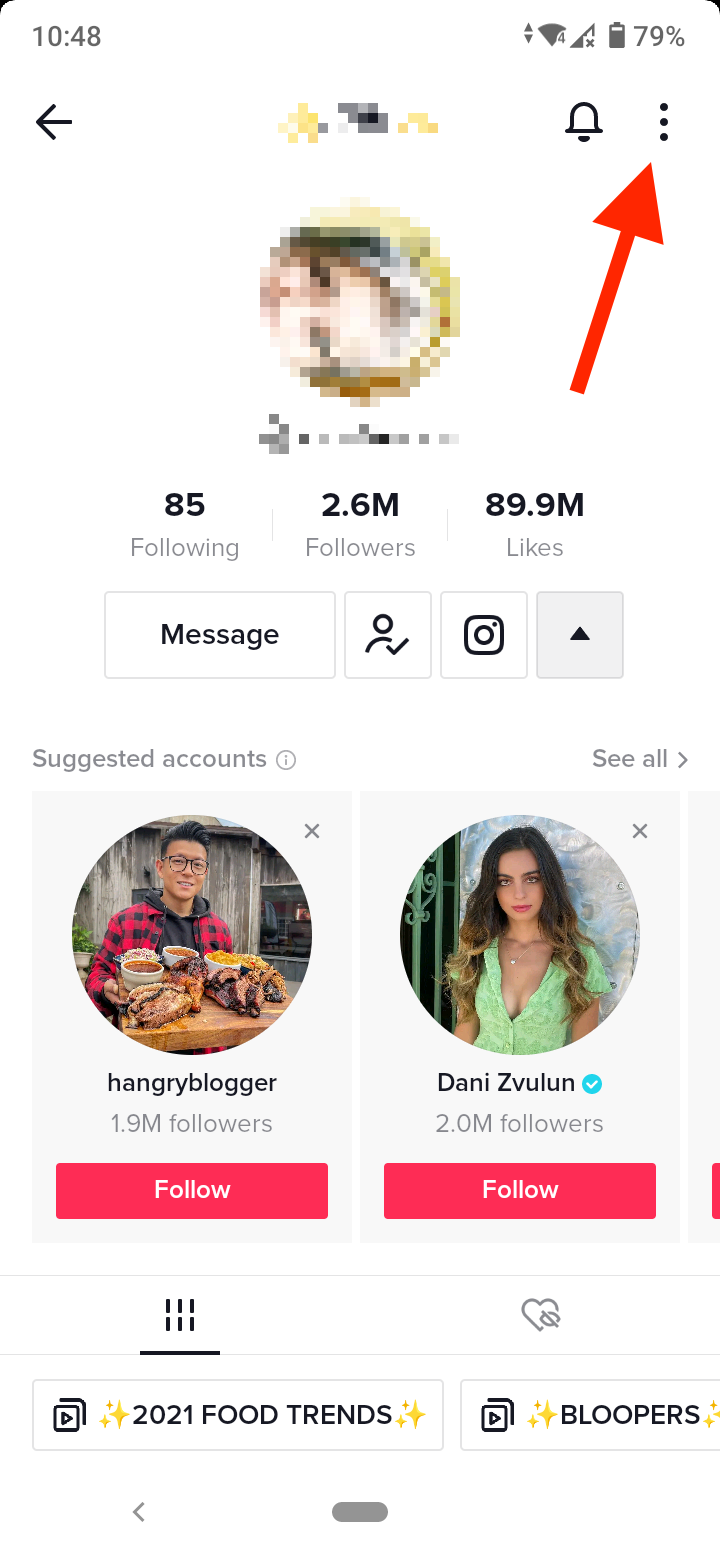 Select 'Block' at the bottom of the screen.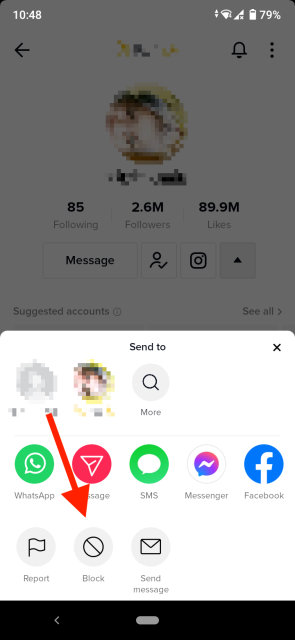 Tap on 'Confirm'.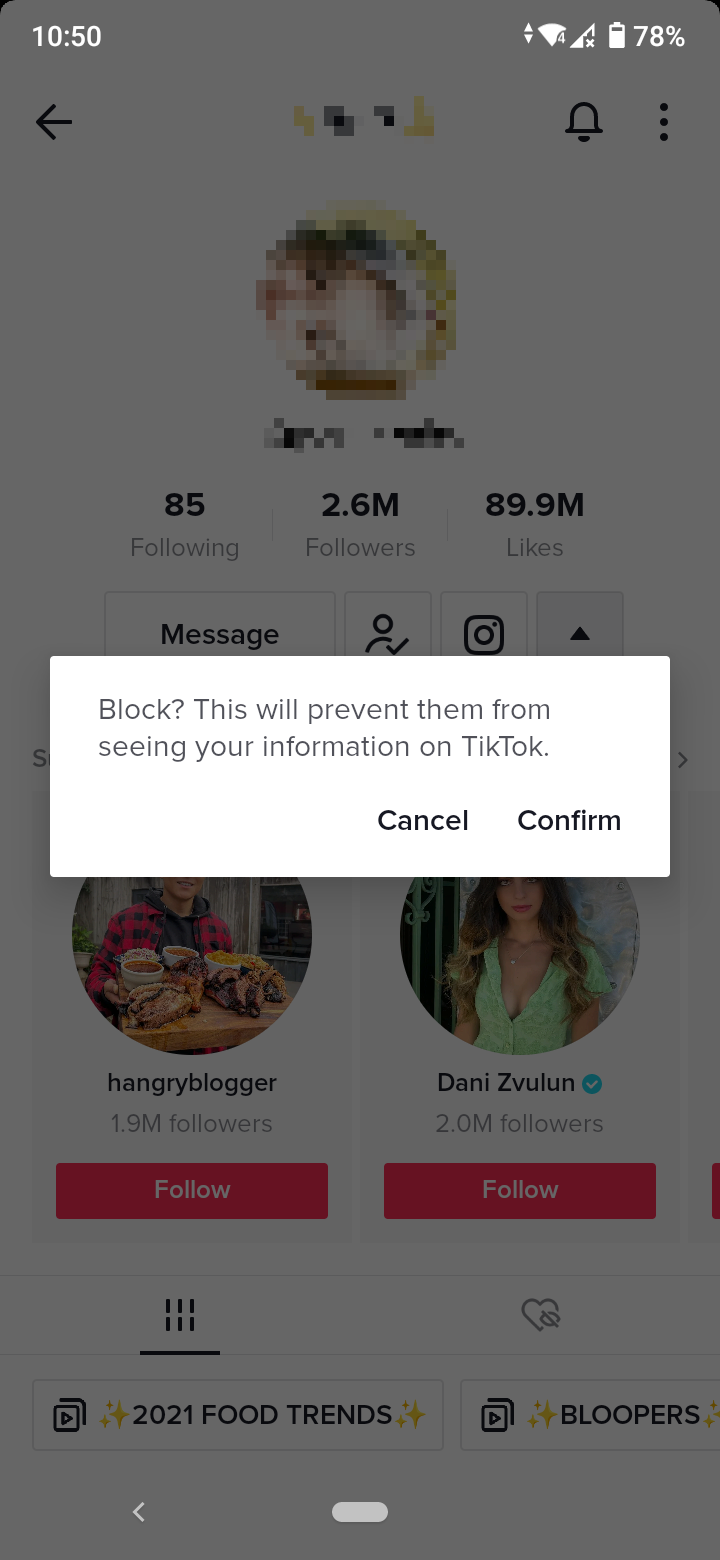 Note: Blocking a user will also prevent them from seeing your information on TikTok.
You can't undo hiding the videos
Keep in mind that currently TikTok doesn't have the option to undo hiding videos from your feed. So if you want to keep track of videos you hide, you might first want to add them to your favorites in case you change your mind and want to see the videos again.
If you want to invest more effort in developing your creator TikTok account, check out our guide on how to create the perfect TikTok videos, including tips on filming, editing, adding effects and sounds, and posting.