Emilija
Table of Contents
TikTok coins are one of TikTok's unexplored features.
Many people are unfamiliar with this option and what they can do when they purchase TikTok coins.
Users can use TikTok coins to send gifts to their favorite TikTokers while streaming live or via comments on their videos.
Since users can spend the TikTok coins, they wonder how to recharge their wallets and buy more gifts.
In the following article, we dive into more detail about TikTok coins and gifts.
What are TikTok coins?
As TikTok explains, TikTok coins are in-app currencies users can buy to show appreciation for other TikToker's content.
Simply put, buying coins or recharging means that users over 18 can buy coins on Tiktok to purchase gifts and send them to their favorite TikTok creators.
TikTok Gifts are stickers and animations in various fun and unique designs. However, different types of gifts require different amounts of coins.
To send a gift, users must navigate to TikToker's LIVE steam and tap on the gift panel. Once they hit send, the gift will appear on the video.
To buy TikTok coins, users must use payment methods and providers authorized by TikTok.
In addition, only users 18 and older can receive gifts with monetary value; or earn Diamonds and withdraw Diamonds.
What can you buy with TikTok coins?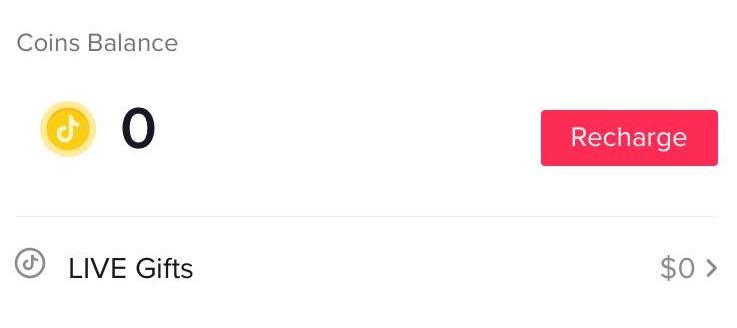 Gifts can be purchased using TikTok coins to show someone how much you appreciate their work on their content.
Users can send Gifts while someone is LIVE on TikTok or send them in the comment section.
Additionally, coins can be used to purchase TikTok promotions, a feature that allows users to boost their videos for a specific period.
With that being said, let's see how you can send TikTok gifts in LIVE videos, in the comment section, and buy promotions.
1. Send Gifts on TikTok Live
Join the TikTok Live of the creator you would like to send a gift to.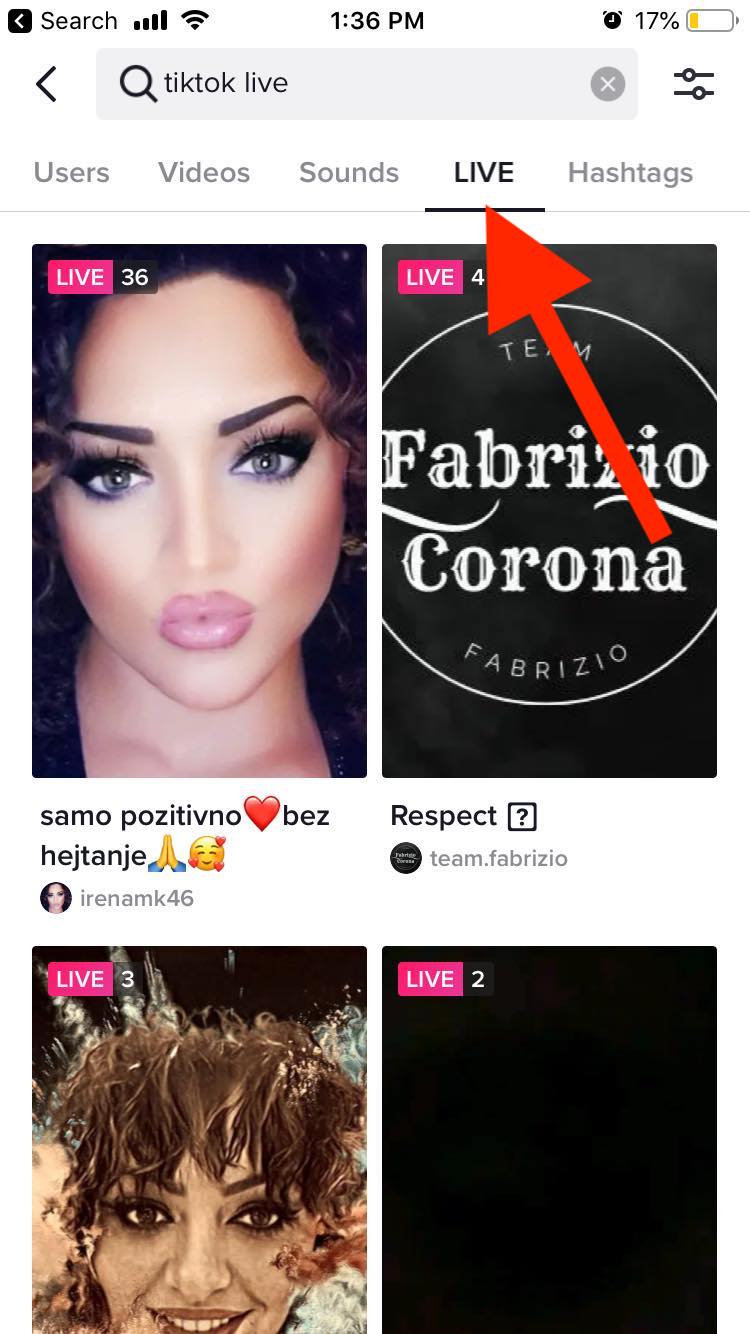 Tap the gift box icon in the bottom-right corner.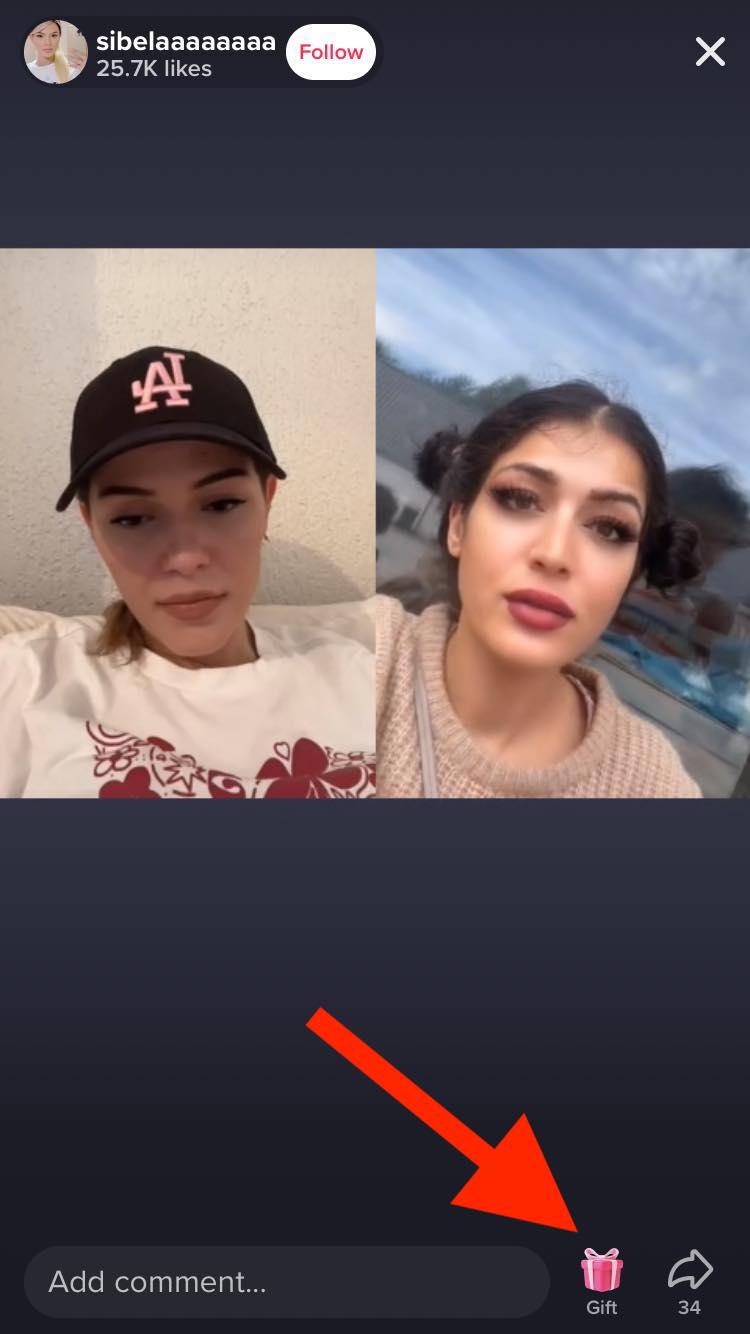 Select the gift you would like to send.
Tap on 'Send'.
Find a TikTok video from the creator you wish to send a gift to.
Open the comment section.
Tap the gift box icon in the bottom-right corner.
Tap on the gift you would like to send.
Tap on 'Send' in the bottom-right corner.
TikTok promotion works similarly to sponsored posts on Instagram and Facebook.
Users need to pay TikTok to boost some of their videos and gain more exposure on the platform.
TikTok also allows users to select their target audience's gender, age, and interest to reach a more relevant audience.
Find the TikTok video you would like to promote.
Tap the three dots.
Tap on the fire icon.
Select the goal of your promotion.
Select the audience, set the budget, and purchase a promotion.
How many coins do I need to send a gift?
The price (number of coins) of a gift depends on the gift that you want to send.
However, the number of coins is displayed below each sticker and is visible once you tap on the gift icon. Users can also see how much money they need when buying coins.
How to recharge your TikTok account
TikTok recharge is an easy process. Users can recharge their TikTok accounts to send gifts to their favorite TikTok creators.
Steps to recharge your TikTok account
Go to your TikTok account and tap on the 'Profile icon'.
Tap on the three lines in the upper right corner.
Select 'Settings and Privacy'.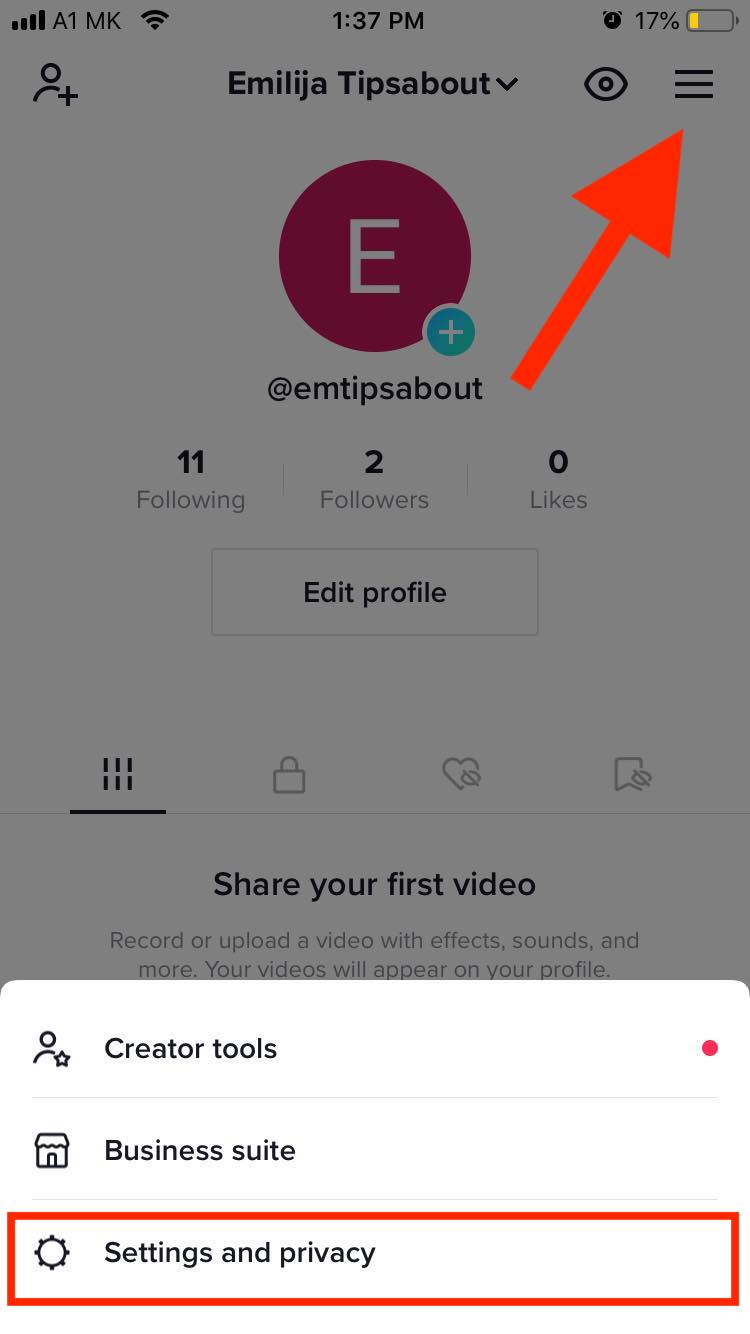 Select 'Balance'.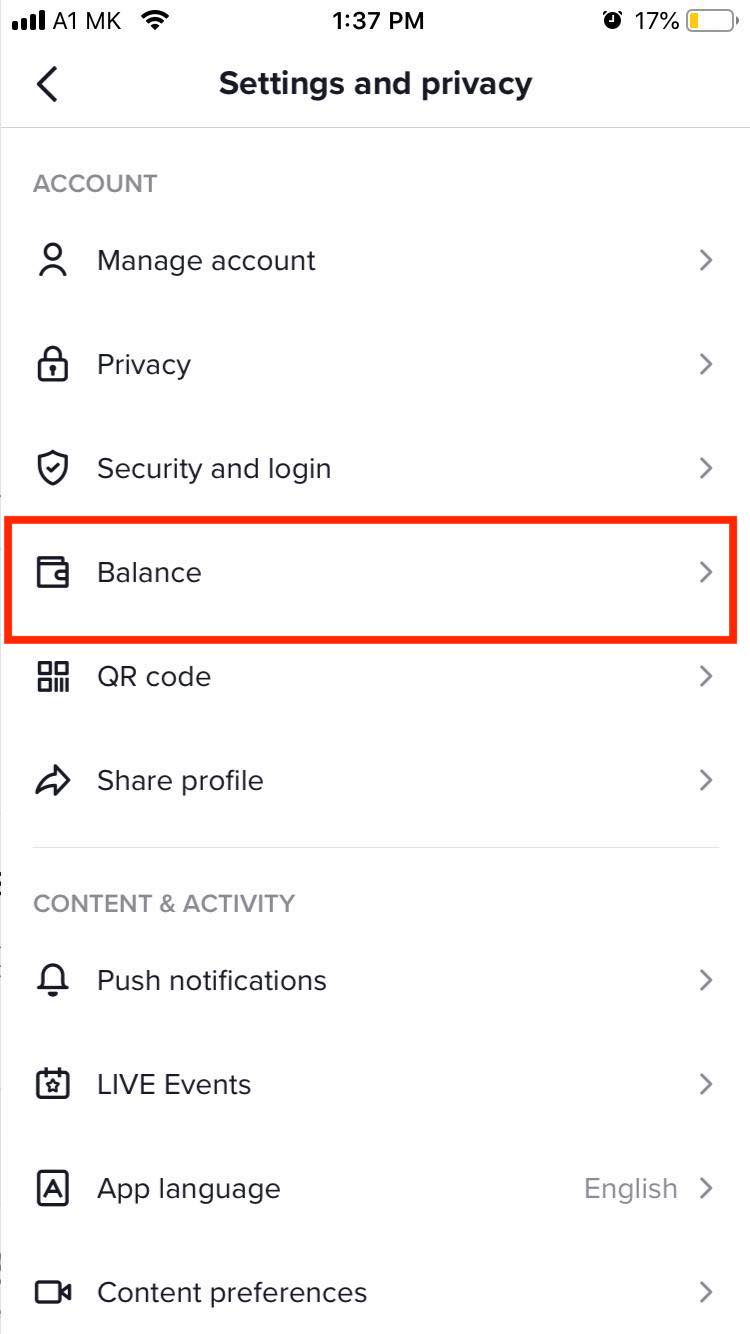 Tap on 'Recharge'.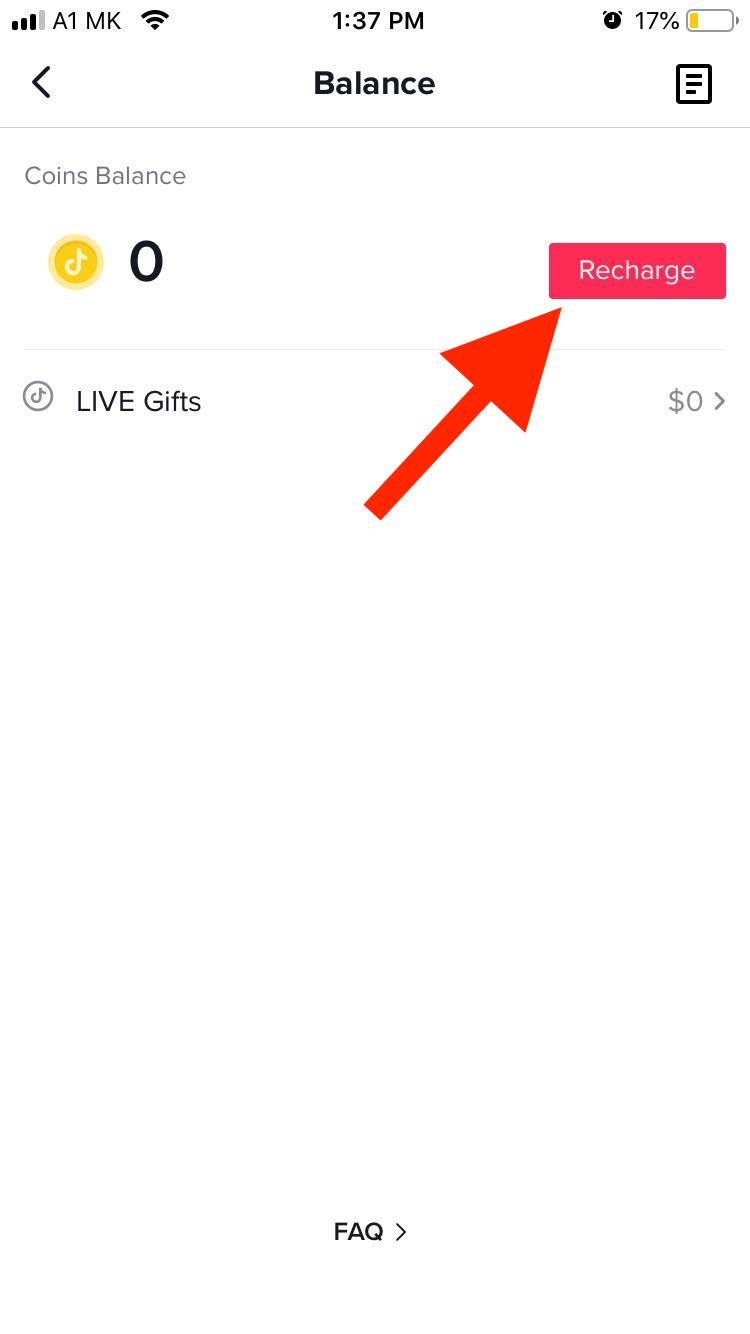 Select the number of coins that you want to buy.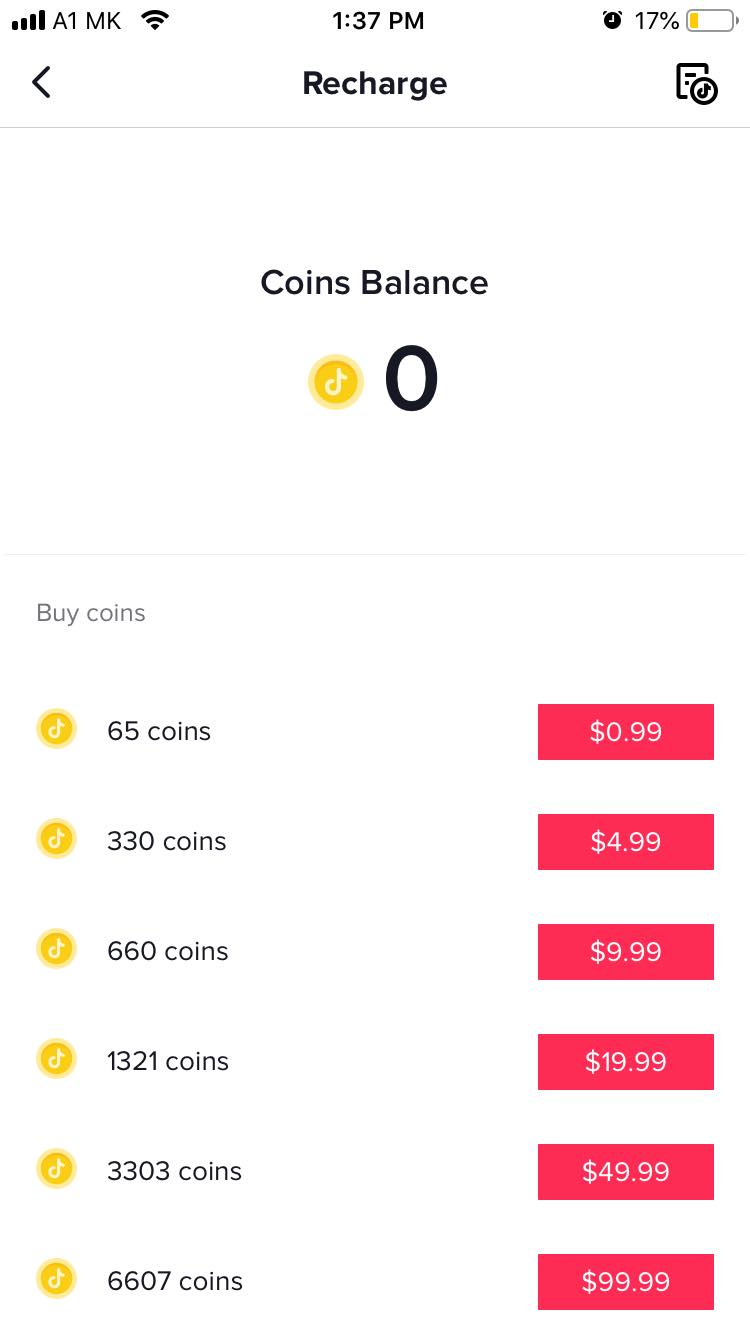 Tap on the payment method.
Tap on 'Redeem'.
📖 Also read: How to Repost on TikTok [2022] and How Many People Can You Follow on TikTok?

Wrapping Up
In this article, we have explained what TikTok coins are and how users can spend them.
We've also detailed how to recharge your wallet so you can continue gifting your favorite TikTokers.
FAQ
What are TikTok Diamonds?

Creators receive Diamonds based on how popular their videos are on TikTok.




Creators can collect Diamonds by receiving Gifts from followers on their LIVE videos.




Diamonds can be redeemed for money, triggering an automatic transfer to your account.

Can I recharge TikTok coins for free?

No.




TikTok coins are purchased within the app and there is no other way you can receive coins other than buying them for yourself.




TikTok coins can be used only within the TikTok app.

How can you use TikTok coins?

You can use TikTok coins to send gifts to your favorite creators or buy promotions.