Tanja Lepcheska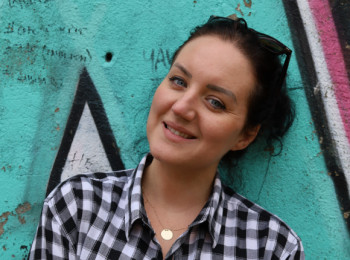 Key Takeaways
Always reply to recruiters by first greeting them:
"Thank you for reaching out to me with this great opportunity."
Then proceed by being polite, confident, and truthful by following our answer samples, as shown below.
For most people who use LinkedIn, getting a message from a recruiter is an exciting thing to experience. But, some recruiters are actively recruiting, and when they reach us, several challenges arise, like whether we should reply to it promptly or ignore it, and most importantly, what should the response look like?!
Those first impressions are very important and might set you on the right or wrong start, and how you communicate when a recruiter reaches out to you is key.
In this article, we've put together some essential communication elements as ways for you to give that impeccable response to a recruiter on LinkedIn.
Scroll down for more details on this.
LinkedIn reply format
After you've spent hours optimizing your LinkedIn profile and you finally see those notifications with a recruiter message about a potential job, it is time you perfect some excellent responses to those messages, regardless of whether you are interested in the role.
Experts in this area claim that candidates are expected to respond confidently, naturally, and directly. Now, most would say that those are just adjectives describing one's manner of response; however, in reality, crafting a good example of a reply can be tricky.
Therefore, we found some examples of candidates doing a great job responding to their recruiters. First and foremost, all responses should start with a greeting, and then the communication can shift depending on whether one is interested or not in the job or company.
So, you can always start your reply with the following:
"Thank you for reaching out to me with this great opportunity."
Bonus read: If you are in the phase of job hunting, you might want to consider clearing out some of the old conversations that you don't need and pay attention to the important ones.
Responding to job offers if you are interested
After you greet them properly, as in the example given above, if you are interested, you should proceed by asking for more details about the job offer so that you can proceed with the following:
"I am interested in the job offer and the role offered by your company. I would like to know more about the opportunity",
or,
"I would love to know your thoughts about why you feel I would be a good fit for the role. Would you be open to a call?"
Replying when you're interested but want more information before accepting an interview
If you are happy with the job you are currently at, but you still want to explore other options, you can mention something like this:
"I am pleased with my current role in the company I work for, but I am open to discussing the opportunity.
The company and the position you offer have great potential, and I never turn down an offer to converse about your company. Would it be possible to connect via phone?"
or,
"Hi [Recruiter name],
[Insert commonality or compliment here, such as "Thank you for reaching out with this awesome opportunity" or "It's great to connect with someone at XYZ company — I've admired your work]!"
I'm interested in [company's] open [job title] role and would be interested in hearing more about the opportunity, learning the specifics of the role, and applying formally. I'd love to get your thoughts on your experience at the company, what the team is specifically looking for, and why you felt I'd be a great fit. Would you be open to hopping on a call, and answering 3-5 quick questions? It would be so appreciated.
Thank you,
[Your name]"
This last response example works great because, with it, you show genuine interest in both the company and the role by presenting yourself as proactive about suggesting further steps.
Declining a job offer
If you are not interested, you should again be polite and give a clear response, for example:
"While the offer seems interesting, I have to say that I am happy with my current position at the company I work for. However, I will consider your offer and contact you if I have a chance in the future.
Best regards,
[Your Name]"
Or, you can also be more direct and write something like this:
"Hello [Name], thank you for contacting me for the job offer as a content writer. I am not ready to make a move, but I appreciate your outreach.
Sincerely,
[Your Name]"
✅ If you are hosting a webinar, check out how to promote it on LinkedIn.
Asking a recruiter to reach out to you another time
If you are interested in the job but at the same time you have an agreement with the company you currently work for (for another year or so), you can kindly ask the recruiter to reach out to you after that time period if the role for the job is still open.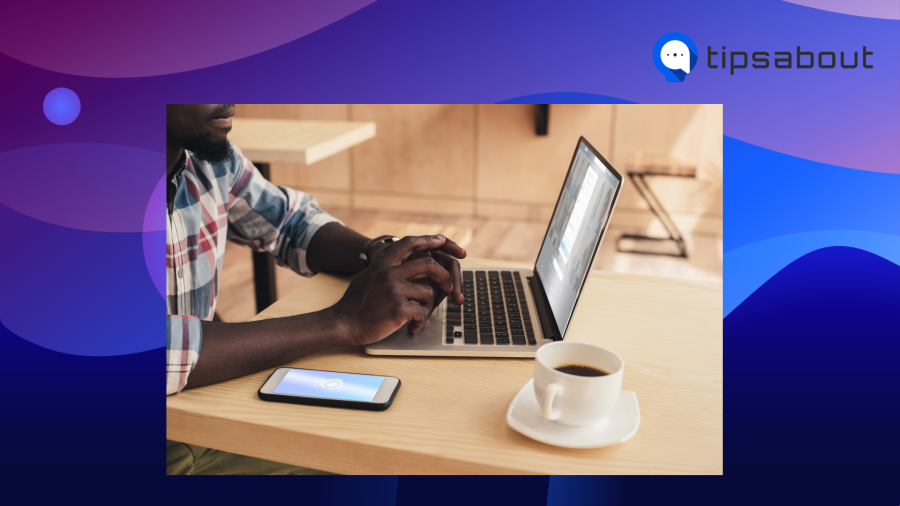 So, you can conclude something like this:
"I am honored that you've contacted me and taken me into consideration with regard to the job position you are offering at your company. However, I must say that I am still under a contract agreement with the company I currently work for, for another eight months.
That being said, I cannot accept your kind offer, but I will be looking forward to it after my contract ceases. If the position is still open after that time period, I would love to be contacted for further discussion.
Thank you for understanding."
or,
"I would love to proceed further with this discussion as I am interested in the job position you are offering; however, I am currently under a contract for additional [ ] months/year in the company I work for.
If possible, please reach out to me after that time, as I would love to be taken into consideration again.
Kind regards,
[Your Name]"
Before we jump into the samples of how you can contact a recruiter, we must mention the basics of how your approach to outreach should look like, which are:
Being specific.
Show proof of your research.
Keep it simple.
Be respectful of the recruiter-applicant relationship.
These are the samples for you to make a professional recruiter outreach:
Via direct message:
"Dear [Name of the recruiter],
My name is [ Your name ], and I would like to apply for the job position of Financial Consultant that you are offering at the Boston Consulting Company. I researched your company's consulting model, and I am confident that my job experiences have prepared me for this role.
My resume is attached for your review and consideration. Please feel free to contact me when available to discuss this opportunity.
I am looking forward to hearing from you.
[Your name]
[email address]
[phone number]"
Via email
"Respected,
My name is [your name], and with this email, I am applying for the Copy Writer position at Seavus. I am reaching out to introduce myself and express my sincere enthusiasm for this opportunity, which I believe is a great match for my skills and abilities.
I would love to speak with you to elaborate on my background and learn more about the principal's ideal candidate for this position.
You can see my resume in the attachment down below.
I will happily work around your schedule, so please contact me when available.
Thank you in advance for your consideration,
[Your name]
[email address]
[phone number]"
General guidelines for a LinkedIn reply
Try to respond as soon as possible - in the professional world, people usually work under deadlines and need to get the information they are looking for on time. Regarding our topic, if you don't respond within a couple of days of receiving the request, you might find the position closed and unavailable.
So, you better check your LinkedIn profile at least once a day and try to respond to recruiters promptly.
Always be confident - recruiters and companies value when candidates know their value as an employee and confidently portrays themselves. After all, your confidence will sell you on the hiring market. So, remind yourself who you are professionally and present yourself assertively and calmly throughout the communication process.
Always be kind and build good relations with all recruiters - always keep in mind that even though you might not want the role that is offered to you, or it is not a good fit for you at that time, building a good relationship with the recruiters is vital for future potential positions.
Always be respectful and polite to get better results - keep in mind that recruiting is also a tough job, and recruiters constantly get responses like "No" or "Not interested". That's why you should stand out by being gracious and polite, as that is something super-appreciated in recruiting.
Learn how to invite your LinkedIn connections to follow your company page.
LinkedIn job offers: What to consider when replying
For those that didn't know, in 2022, LinkedIn users were targeted in over 52% of all phishing scams globally. Sadly, criminals reach out to the victims via email, instant messages, or phone and present themselves as someone from a credible company, such as LinkedIn.
They do this to get sensitive information, which might lead to losing one's LinkedIn credentials and breaking into their primary email account.
Therefore, to protect yourself and able to avoid these phishing attacks, you must follow some basic cyber security practices. This is what you should always consider when replying to a recruiter:
Check the origin of your email domains and the URL of the link attached to that email - check the URL by hovering over the link; if there are grammar and spelling mistakes, it can be a red flag of a scam.
Enable the two-step verification (2-FA) as a method against phishing attacks - enable it on your email and all other accounts.
Check the recruiter's Linkedin page - to see if they are eligible and truthful to what it portrays.
Check the company's website - any well-established and legitimate business has its own website, so you must check whether it exists and whether its content applies to what was portrayed to you.
Check the employees - most well-crafted websites have the 'About us' tab where you can navigate to and check to see if there is a list of employees which can stand as a credible factor that the company is legit.
Reach out to an employee - if you are still not fully convinced, you can always reach out to some of the employees in the company and make sure the company exists.
Conclusion
By now, you know that replying to a recruiter on LinkedIn can and should be practiced and perfected. Regardless of your preferences, when a recruiter reaches you, you must always be prompt, polite, and kind, with a professional touch to add to each sentence you deliver.
Also, be aware of the scams on LinkedIn daily that might target you as their next victim. Protect your LinkedIn profile and the information you share.
Hopefully, this article clarified how to reply to a recruiter by showing some examples you can always take and use for your convenience.
Also, check out what 1st means on LinkedIn or what found you via Linkedin profile means.