Ivana Kotorchevikj
No matter if you are an Instagram creator, or have a personal or business account, you are familiar with the two Gods of Instagram: Stories and Reels. You might prefer to upload or scroll through, but in reality, stories and reels are very different and, therefore, offer different ways of reaching your followers.
If we sparked your curiosity, keep reading this post, where we lay out the difference between reels and stories, which one should be used for what purpose, and how you can incorporate them into your Instagram account.
What is the difference between stories and reels?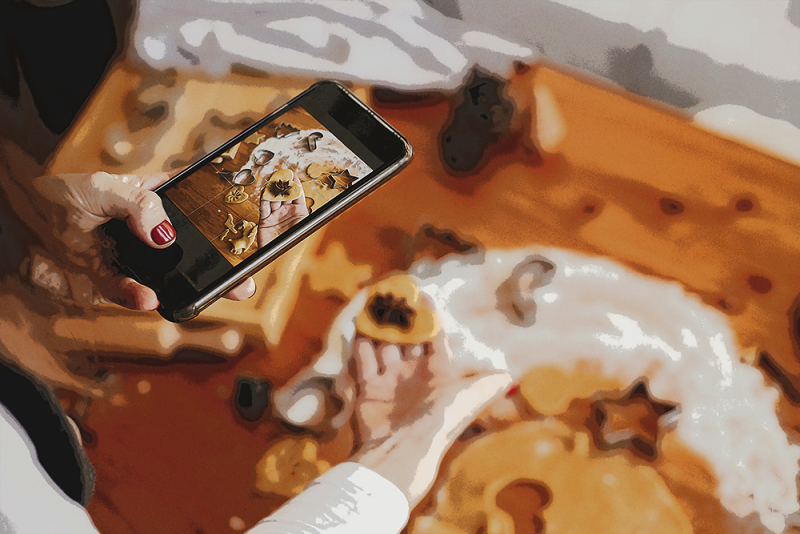 We can't image Instagram today without its two parts, stories and reels. However, their beginnings were different.
Stories were introduced back in 2017, and users and businesses have used them to share glimpses of their day-to-day lives.
On the other hand, Reels were launched in 2020 as a result of the TikTok-like short-form videos.
Besides the difference in origin, below, we break down the most striking differences between Instagram reels and Instagram stories.
Length
The most evident difference between stories and reels is their length. Reels can be up to 90 seconds long with the newest update, but you can choose between 15,30, and 60 seconds reels depending on what you want to capture.
Instagram increased the story length limit from 15 seconds to 60 seconds in September 2022. So now, if you upload a video up to 60 seconds, it won't be split into 4 different clips, as was the case.
However, if you upload a photo to stories, it will last up to 7 seconds.
Format
You can share pictures and posts, and videos on Instagram stories. Instagram reels work more as short videos in a loop. However, if you are feeling more creative, there is a way to make a Reel with your photos by attaching them.
Lifespan
The second biggest difference is in their lifespan. Stories disappear 24 hours after they are posted. You can also share them on your profiles as Highlights, but people can't share them.
In comparison, a reel remains on your profile until you decide to delete them. Also, they are available to be shared.
Learn also how to convert your Instagram Story Highlights Into Reels.
You can add hashtags and captions to reels just like you would do on a regular post. Reels allow you to add up to 30 hashtags. You can also search and find reels in the Explore feed using hashtags.
On the other hand, stories don't have a separate place for captions. You have to add text with the text feature in stories. Also, the hashtags on stories are limited to 10. Unlike reels, you can't find stories in the Explore feed using hashtags.
As far as mentions go, you can mention people both on stories and reels. However, the difference is that the mentions on stories will be on the image or video, whereas on reels, you add them in the captions, just like on posts.
Engagement
The overall goal of uploading content to Instagram is to encourage people to like and comment, whether you are a private user or a business.
The difference is that users can only send you DMs and like your story. For business, your customers can reach out in DMs to ask for product prices and related information.
On reels, the engagement is done in comments, just like on Feed posts. Reels are a good choice if you don't have time to respond to individual DMs.
People can only share your story if you mention them in it. Also, they can only share the story to their story; not as a post. Contrary to stories, people can share your reel in their stories, as long as your account is private.
🎁 Bonus: How to See Liked Reels on Instagram [2023]
Display
Reels are displayed on several plays on Instagram. You can access reels in the Reels tab found at the bottom, in the Explore feed (but only reels from public accounts), and on the users' profiles.
You can also share your reel in your story, and people can access it via your profile picture thumbnail in stories.
Whereas, stories are only available in the Story section and appear in a row at the top of the screen. However, users have reported seeing instances where Instagram experimented with placing the Story section in the Feed. So, you could also stumble upon stories while you scroll on Instagram. However, it's not certain if it will appear as a standard feature.
Audio
You can add music to both stories and reels from a music library. Additionally, on Instagram reels, you have the option to record your audio and upload it - something you can't do on stories.
Also, when you upload several clips to a single video in a reel, the audio you add will be played without a break between the clips. While if you record and upload more clips to a story and want the same track to continue uninterrupted in all clips, you'd have to find the same song and sync it yourself.
Drafts
As stories are about the moment, there's no option to save a story draft. Contrary to stories, you can save reel drafts, and come back later to edit and publish. This is because reels are more complex video content that needs more time and attention to create than stories.
Editing
You can add various filters, layouts, effects, and stickers to stories. But you can't trim or align, align or use multiple effects.
After you save reels as drafts, or before you post them, you have multiple video editing tools that allow you to create more professional video content. The video editing features enable you to trim clips and stitch them together to make a smooth transition, add AR effects, use the hands-free timer and slow down or speed up videos.
Below, we've summarized the differences between Reels and Stories in a table:
| | | |
| --- | --- | --- |
| Feature | Instagram Reel | Instagram Story |
| Length | 90 seconds max. | 60 seconds max. |
| Format | Video | Pictures and posts and videos |
| Lifespan | Permanent (until you delete it) | 24 hours |
| Captions, hashtags, and mentions | Captions, mentions and hashtags are included in a separate description. Up to 30 hashtags. | Captions and mentions are included in the visual with the text feature, up to 10 hashtags. |
| Engagement | Comments, likes, and shares on public accounts. | Replies in DM and likes. Shares only if users are mentioned in the story. |
| Display | Reels tab, Explore feed, and on users' profiles. | Story section. |
| Audio | Music library and recorded audio. | Music library. |
| Drafts | Save as drafts to publish later. | No drafts. |
| Editing | Trim and align videos, stitch clips, add AR effects, and slow down or speed up the video. | Filters, layouts, effects, and stickers. |
How stories and Reels are created on Instagram
After outlining the difference between reels and stories, follow the steps below to create an Instagram reel and Instagram story.
How to create an Instagram Story
Open the Instagram app.
Tap on your profile picture in the upper-left corner. Alternatively, swipe right on the home screen to open your camera screen.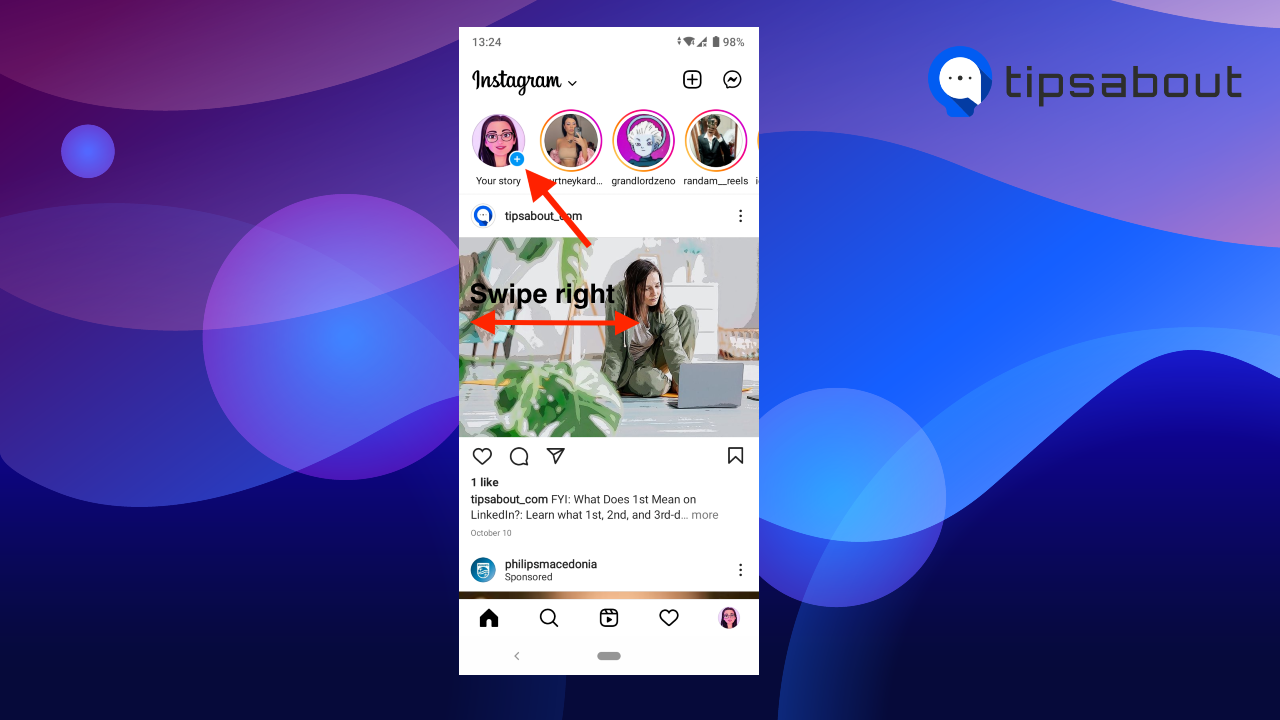 Tap on the 'Camera' tab to take a photo or video.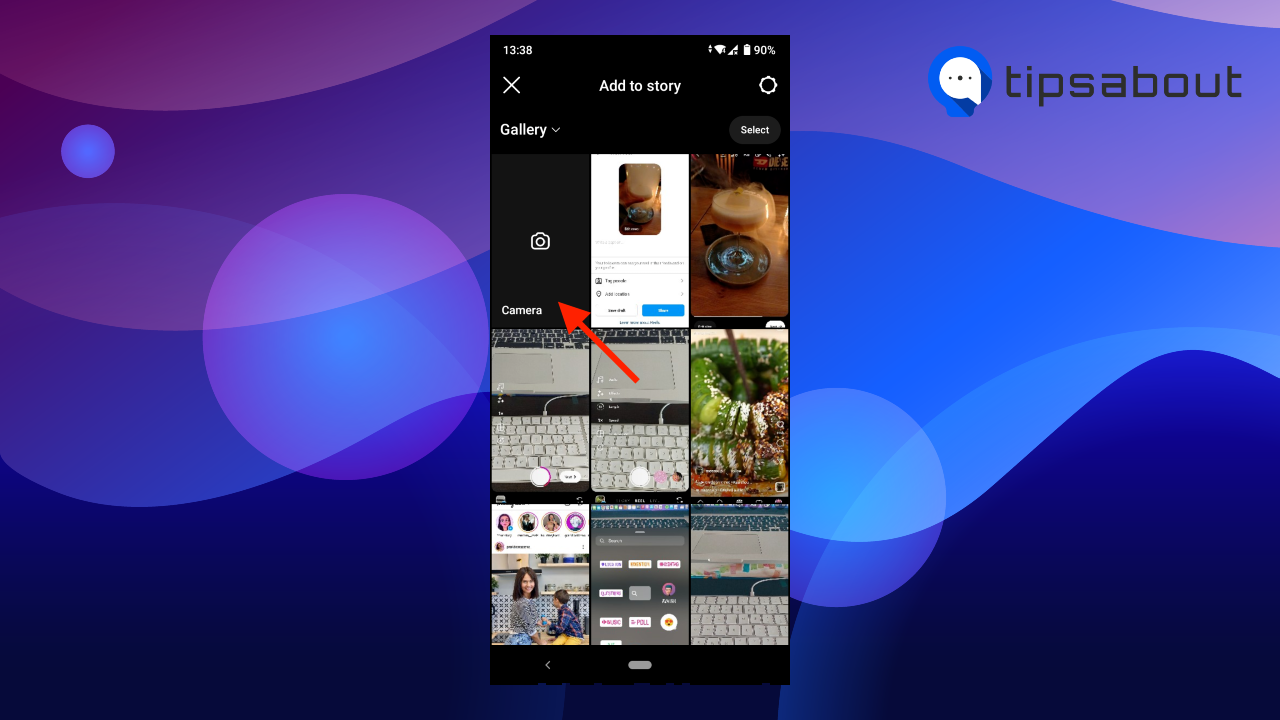 If you capture a photo or a video, swipe through the filters on the bottom.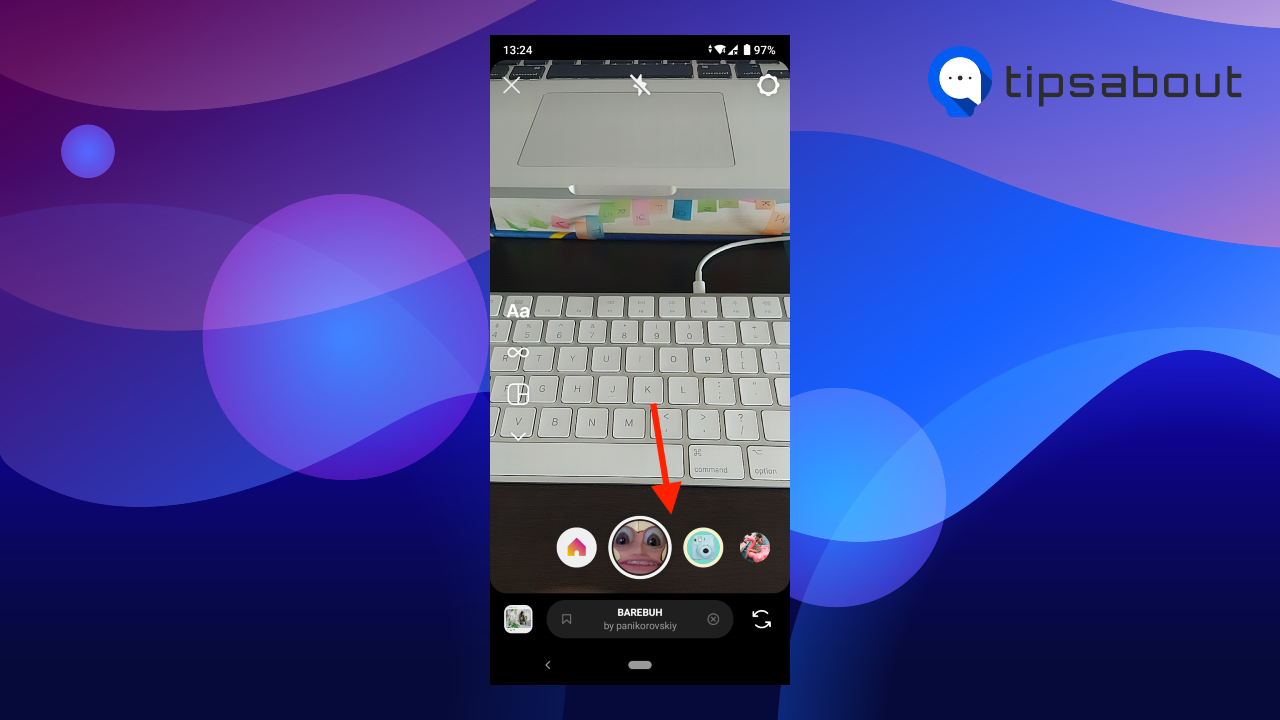 Or you open your phone gallery and choose a photo or video to upload instead.
Now, tap on the sticker icon at the top to add stickers, music, text, or GIF.
After editing your photo or video, tap on 'Your Story' to share it with your followers.
How to create an Instagram Reel
Open the Instagram app.
You can start creating a reel in three ways:

Tap on the Reel tab at the bottom and tap on the camera icon in the top-right corner.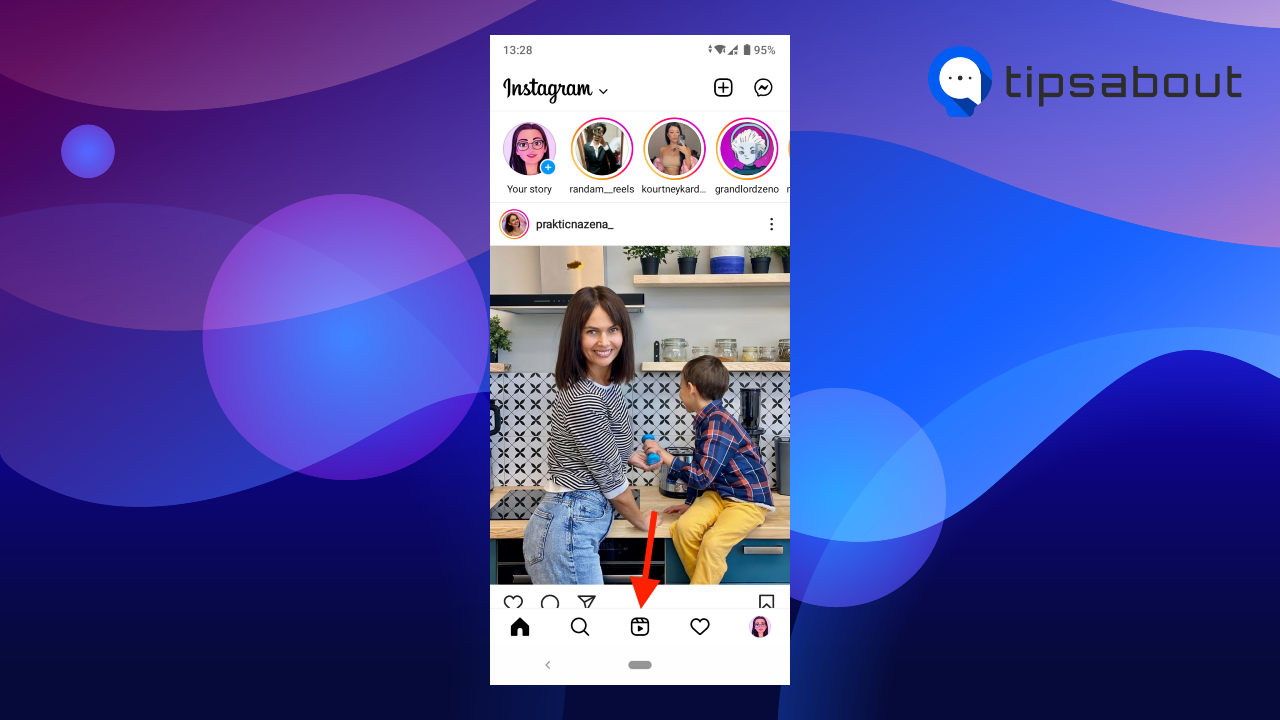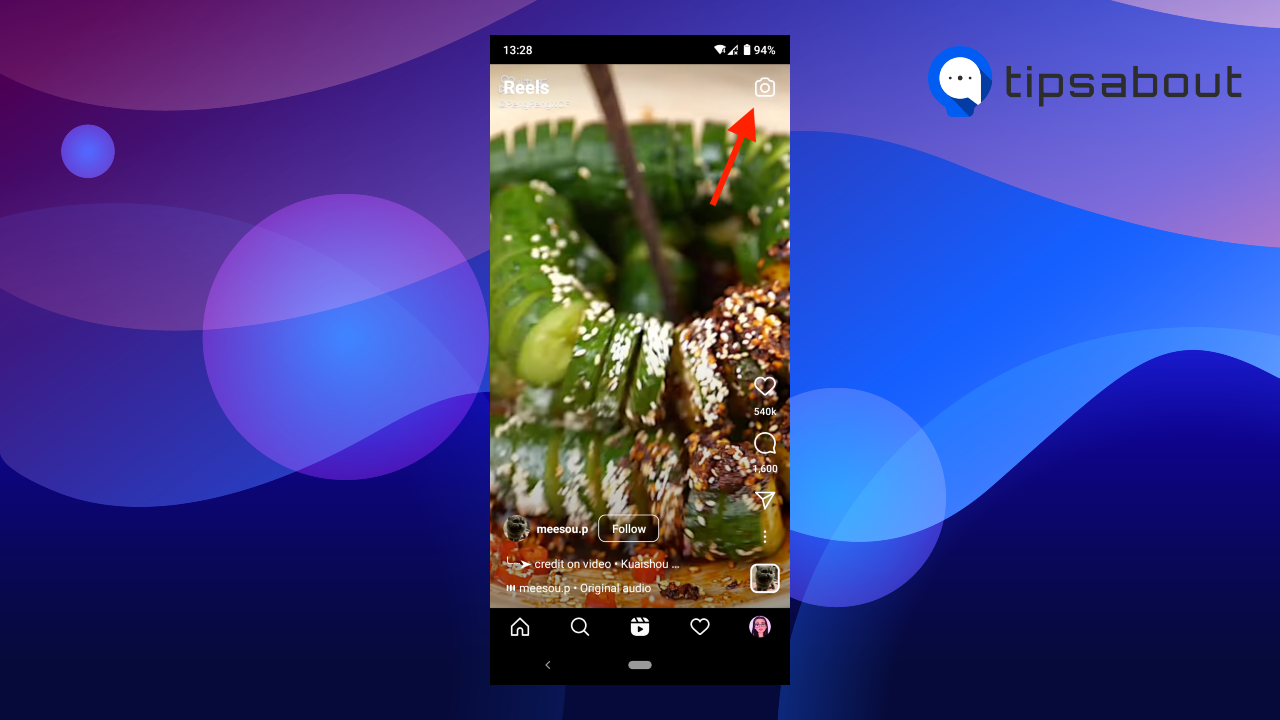 Tap on the '+' icon in the top-right corner and select 'Reel'.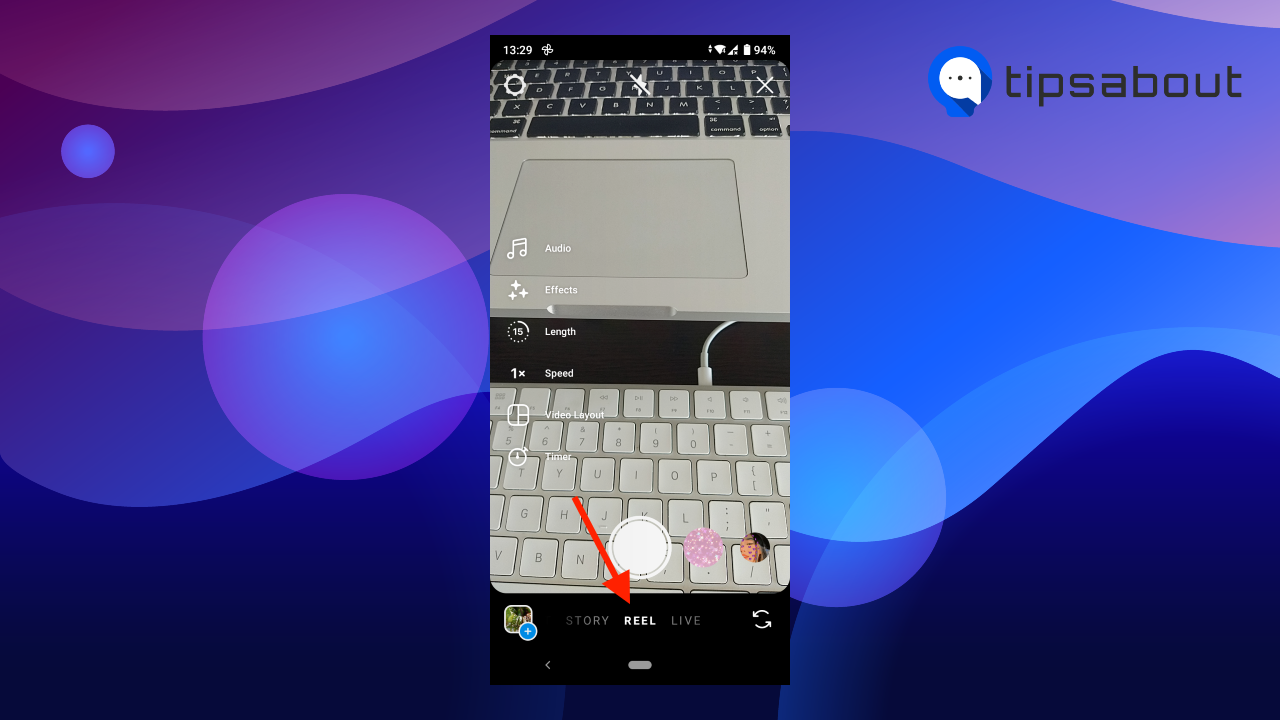 Swipe right to open the Instagram story camera and select 'Reel' at the bottom.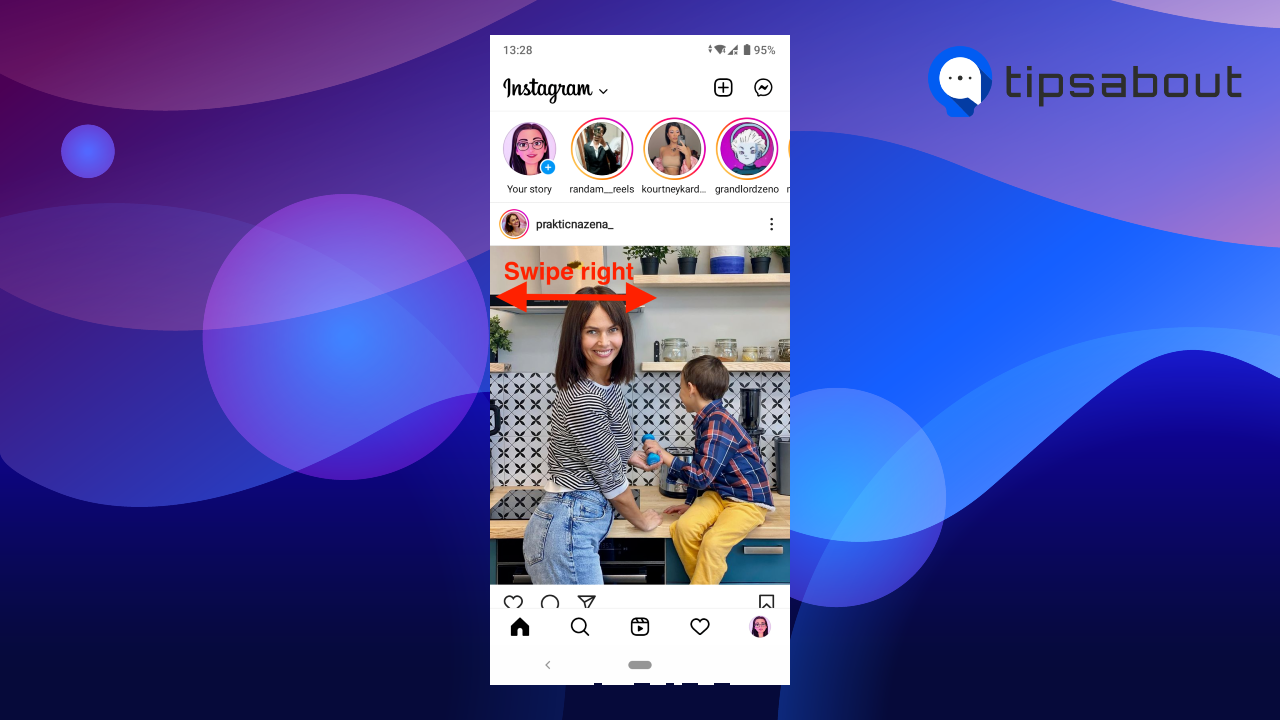 You can record a single video or several clips and upload them as a Reel. To record a reel in the app, tap on the 'Record' button at the bottom.
Or you can upload clips from your camera roll. To upload a video to reels, tap on the gallery icon with a '+' next to it in the lower-left corner.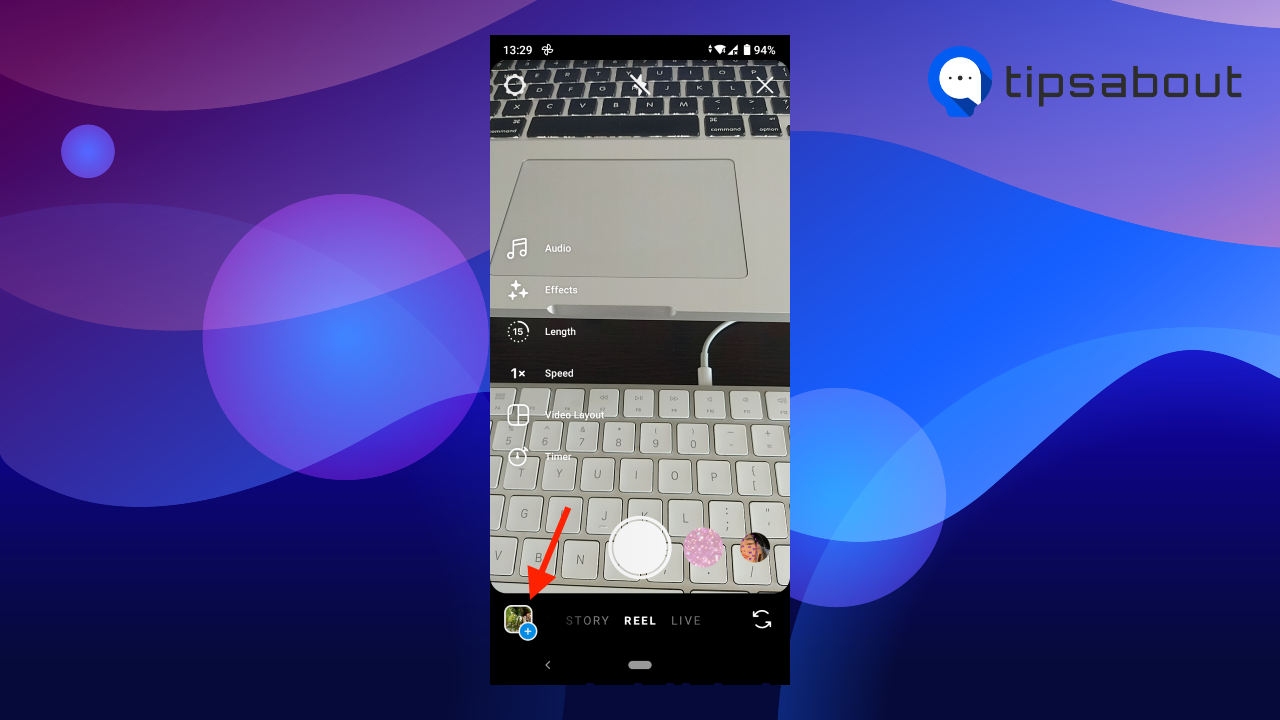 To add music to your reel, tap on the 'music' icon from the left menu. You can choose from the music library or record your audio with the reel.
To speed up your reel, tap on the '1x' icon and choose a speed.
Tap on the timer icon (the bottom-most icon) to use the hands-free option to record your reel.
To add effects to your reel, tap on the 'three stars' icon and choose from Instagram's effect library.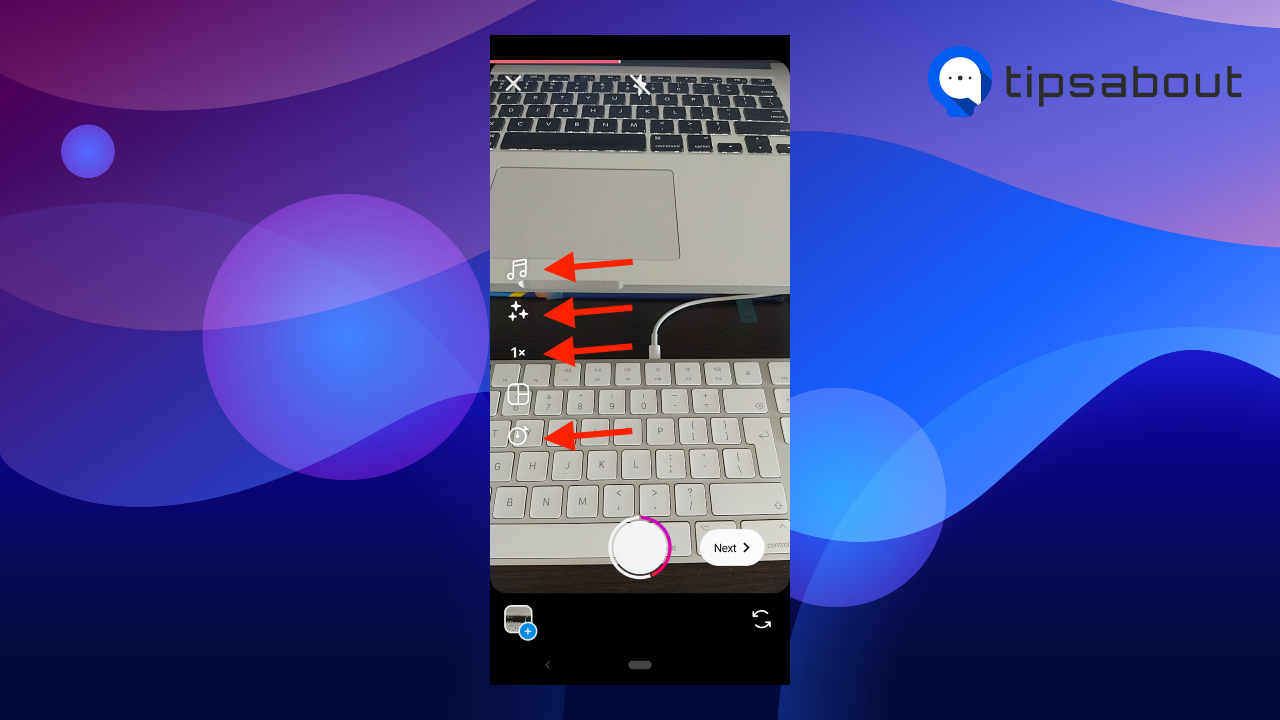 When you are done, tap on 'Next'.
On the next screen, tap on 'Edit clips' to reorder, trip, or add more clips to your reel.
When you are ready to publish it, tap on 'Next'.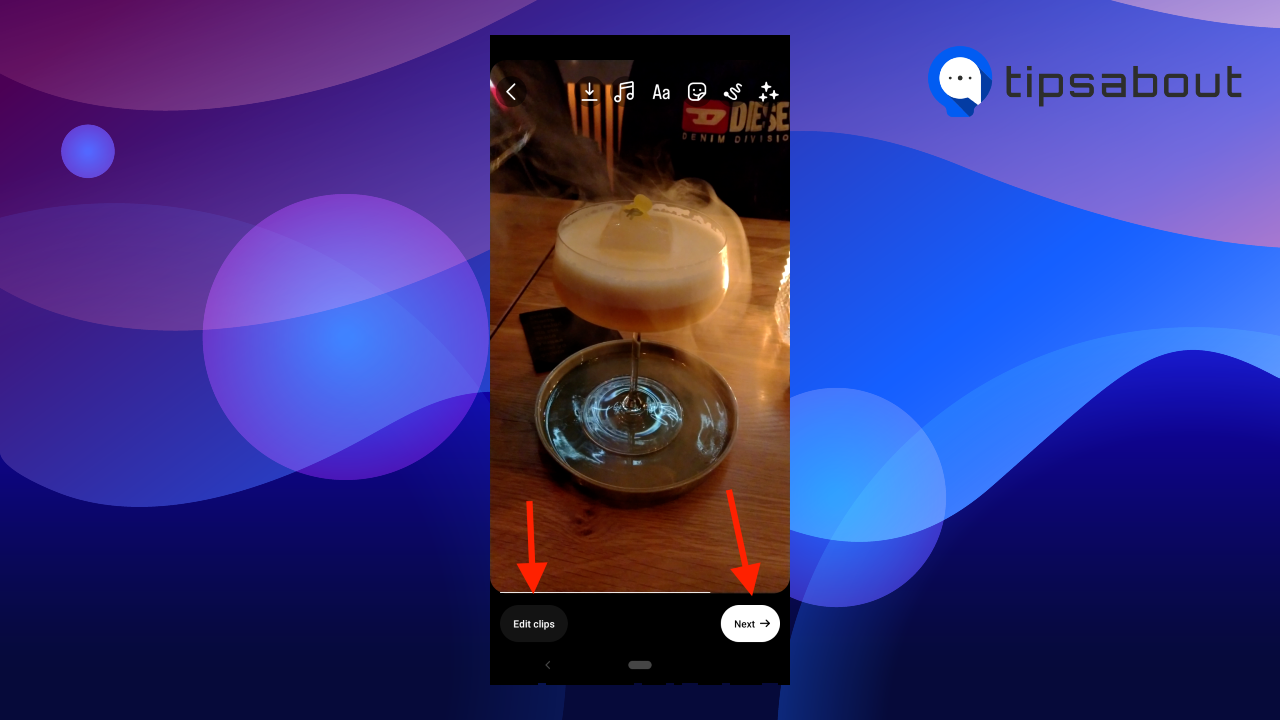 On the New reel screen, write a caption to your reel, and optionally tag people, and add a location.
Finally, tap on 'Share' to publish it or 'Save draft' if you want to continue editing it later.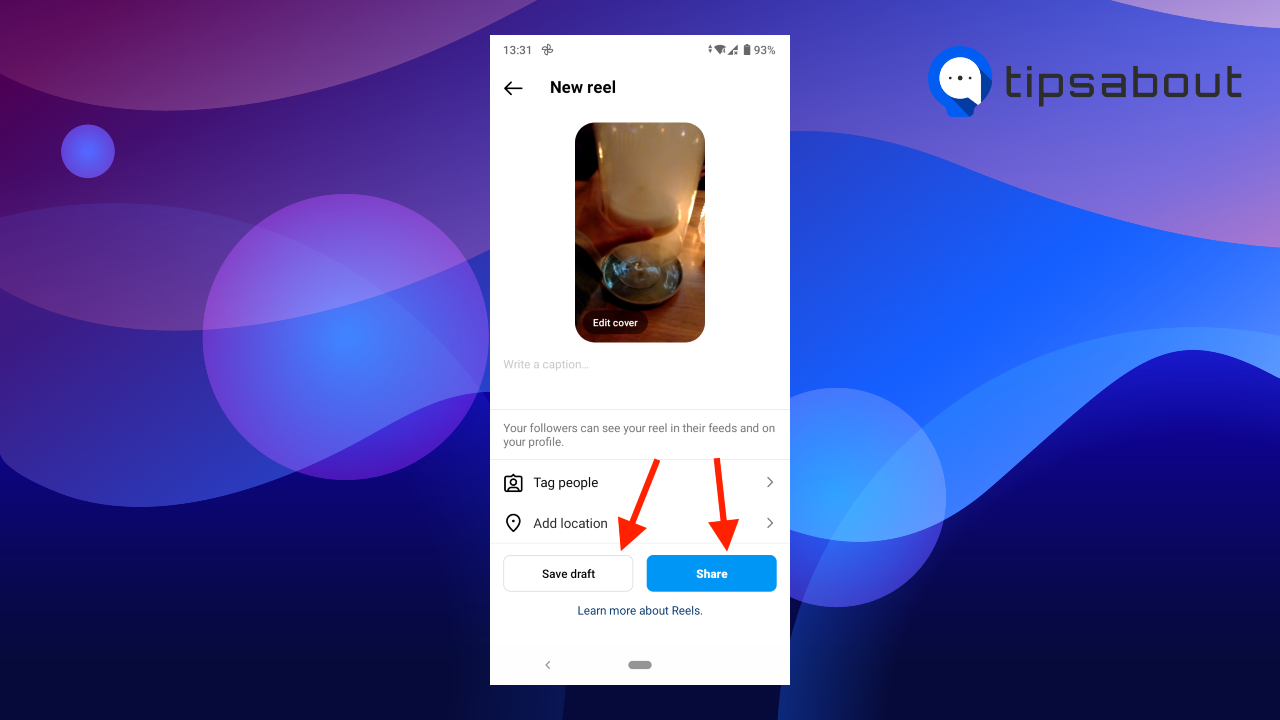 Should you post Reels or Stories?
After learning all the differences between stories and reels, you might wonder which one to use.
The answer lies in what you are trying to achieve.
Studies by Hootsuite and Later have found that Instagram reels work like magic to increase engagement and followers. So, reels are the right choice if you want to create awareness for your brand, get discovered in the Explore feed, and attract followers to your account.
If you run a business account, you can use reels for your Top of the Funnel audience and content.
On the other hand, stories are a great way to connect with people who are already your followers. If you are a business, you can use stories to nurture customer relationships and build trust with them. Also, users who see your stories are familiar with your brand, so you can also use them to publish promotional content that will probably perform much better than in reels.
There's also the aspect of time and effort needed to create a reel vs. a story. Creating a story is much simpler compared to the reel's more advanced video editing techniques. On top of that, reels are permanent, and stories last only 24 hours.
Therefore, create a strategy as to what topics you'd like to cover in reels and in stories. Also, reshare your reel to your story to use the power of both features for additional benefit.
Re-sharing your Instagram reel in a story significantly increases your views, states Hootsuite.
The bottom line is:
Use reels to increase awareness, attract your target audience and increase followers.
Use stories to build trust, connect with your followers and nurture your audience.
You might also like to learn: How to Change Suggested Reels on Instagram
Fun facts for Reels and Stories
Here are some fun facts about reels and stories we thought you'd be interested in.
Reels
Instagram Reels were first launched in Brazil in November 2019, and they are called "Cenas" meaning 'scenes'.
87% of Gen Zs consider Reels and TikTok as "basically the same"
Instagram Reels have a wider screen than TikTok videos by 8% because TIkTok's right-side menu bar takes screen space, whereas Instagram Reels' menu is collapsed at the bottom.
Instagram is in the top-one spot in engagement compared to all other short-form video apps, with a global average of 53 minutes of viewing time per session.
Stories
Instagram Stories have 500 million users daily.
Instagram Stories that include sport-related content have a 90% finish rate, which means that almost all users tap through all frames. Quite impressive!
60% of Millennials watch or create Instagram stories, and 2/3 of Instagram users are younger than 35.
Conclusion
The question of whether to post an Instagram Reel or an Instagram Story racks all Instagram users, regardless of whether they are personal, creator, or business accounts.
In this article, we covered the difference between Reels and Stories, how to create a Reel and Story, and how to incorporate both reels and stories into your account.
The verdict is that Instagram Reels are better for raising awareness and increasing followers, but Instagram Stories are more useful for nurturing your audience and connecting with your existing followers.
Knowing this, you can take advantage of both Reels and Stories to get the most out of Instagram.