Tijana Kargovska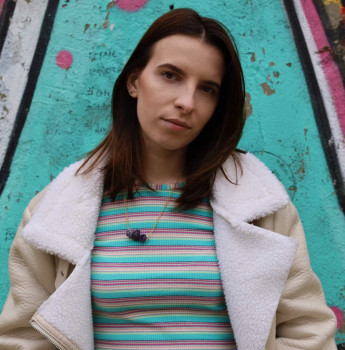 Key Takeaways
Open Settings & Privacy > Manage Account > Delete TikTok > I'm leaving temporarily > Enter the verification code > Confirm deactivation
The video-sharing platform - TikTok, massively grew in the past couple of years and is currently among the most popular social media platforms worldwide.
The never-ending short videos on the platform easily make users spend hours on end, without noticing how much time has passed. This is why temporarily disabling TikTok might be a good decision.
TikTok has officially surpassed 1 billion active monthly users, and users spend an astonishing 95 minutes per day on the platform on average.
TikTok offers many different types of videos - musical, educational, funny, etc., making the platform suitable for anyone.
However, considering the fact that the average screen time for TikTok alone is over 1.5 hours per day, taking a break from TikTok every now and then might be refreshing.
Check out the step-by-step process below to learn how to temporarily disable TikTok.
You might also like 9 Viral TikTok Food Trends Predictions for 2022.
How do I temporarily disable my TikTok?
Permanently deleting your TikTok might be too excessive; instead, you could try disabling your account for 30 days.
In case you're wondering, you can easily reactivate your account, and your data will still be available, as long as you log into your account in the course of the following 30 days.
However, an important note, if you don't log in to your TikTok account before those 30 days expire, all your data will be deleted. Make sure to download your data before it expires.
This feature is located under 'Settings and Privacy' on the TikTok app, and in the section below, we'll show you the step-by-step process.
Open the TikTok app on your phone.
Tap on the 'Profile' icon in the bottom-right corner.
From your profile, tap on the hamburger menu in the upper-right corner.
From the drop-down menu, tap on 'Settings and Privacy'.
On the following page, tap on the 'Manage Account' option.
At the bottom of the following page, tap on 'Delete Account'.
A list of reasons will show up - tap on 'I'm leaving temporarily'.
Tap 'Continue', and on the following page, confirm the 'Terms and Conditions' button, and tap on 'Continue' again.
After you're prompted by a message asking if you're sure of deleting your account - tap on 'Continue'.
On the following page, you'll be asked to enter the verification code. An SMS code will be sent to the phone number connected to the TikTok account.
On the following page, you'll need to confirm that you wish to deactivate your account - tap on 'Delete'.
Note: If you're unsure of whether you'll reactivate your TikTok account in the following 30 days, you can request to download TikTok data before your account is deleted. As we mentioned, if you permanently delete your TikTok account, you won't be able to access it.
Check out: How to Repost on TikTok - [2022]
How do I reactivate my TikTok account?
To activate your TikTok account, all you need to do is log in as you usually do. You'll need to send a reactivation request, and once you click on it, you'll be able to access all your account info and data, just as you left it.
Open the TikTok app on your phone, and tap on the profile icon in the lower-right corner of the screen.
Tap on the 'Log in' red button at the bottom of the screen.
Tap on 'Use phone/email/username'.
Enter your phone number, and tap on 'Send Code'. Enter the code in the code field.
On the following screen, tap on the 'Reactivate' button.
Related: How to Remove TikTok Filter
Conclusion
Taking a break from TikTok every once in a while can help to get back in touch with your hobbies, and spend some quality time doing other fun activities. Also, you can make your account private and not be bothered by the rest of the world seeing everything you share on the platform, except for your followers.
If you liked this article, you also might be interested in how to delete a TikTok account without a phone number, or How to Fix: Why Do My TikToks Have 0 Views?