Ivana Kotorchevikj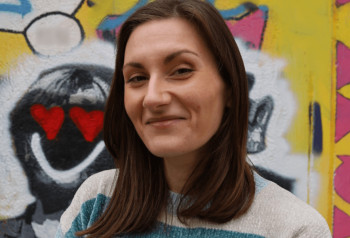 TikTok is a place that creates a lot of viral trends. We've all seen or even tried some of the trends that picked up pretty quickly, such as dance challenges, couple question challenges, or other more stunt-oriented trends such as the "Milk Crate" challenge or pranks like the "Pass the Phone" challenge.
However, some of the most heart and belly-warming challenges on TikTok are food trends. Not only do viral TikTok food trends help you put down your phone to do another activity, but they also help you step up your cooking game and learn easy recipes.
When a recipe goes viral on TikTok, the whole internet wants to try it. We will never make quesadilla or pasta with feta the same way ever again. It almost makes you try out your own recipe and post a video of it on TikTok. And even if your food video doesn't go viral, at least you'll have lunch prepared.
Looking back at 2021, we saw some really innovative TikTok recipes such as Cloud bread, Pancake cereal, Nature's Cereal, baked feta pasta, salmon rice bowl, and thousands of ways to cook potatoes.
At the beginning of 2022, we are very excited to see what TikTok trends will be cooking up in ovens. But before we jump to the TikTok food trends predictions for 2022, let's explore what actually makes a food video go viral.
What makes a recipe go viral on TikTok?
There is no bulletproof formula for what trend will go viral on TikTok. People post various food videos hoping that they will quickly catch on and take TikTok by storm. Yet, the success of a TikTok food video is all in the hands of the Almighty Algorithm.
However, influencers and content creators who have had experience in getting their videos to go viral say that there are ways to predict if a video will be getting record-breaking views, shares, and tries.
Most viral videos have specific hashtags or sounds that have become popular in the past. However, crafting a viral food trend includes extra secret ingredients.
Established TikTok stars with millions of followers who have experience in having recipe videos go viral - Shalean LaBerge, co-creator of @SoFloFooodie, and Jori Mezud - reveal that there are several factors for a food video to become a trend for Bustle.
The first key factor that makes a recipe viral is the ability for it to be replicated. Many foodie TikTokers know this, which is why they create step-by-step, one-dish tutorial videos instead of complex three-course meals requiring professional equipment.
Most of the viral dishes have one to five ingredients. What all TikTok viral food videos have in common, from the 2020 baked feta craze to the 2021 salmon rice bowl, is that they are more accessible recipes for amateur cooks, which are also more likely to result in likes, remakes, duets, and stitches.
Recipes that can be easily customized by a creator have a higher chance of becoming food trends. For example, the cloud bread recipe that went viral in 2020 for its uniquely fluffy, cotton-candy take on bread didn't stop at the initial recipe. TikTokers continued adding different food colorings and decorative ingredients to the recipe, customizing the cloud bread.
Small tweaks and hacks to everyday recipes such as pesto eggs, baked oats, and the folded tortilla have helped users give everyday foods that extra flavor.
Lastly, if the recipe is satisfying for the sight, taste, & hearing sense it's almost sure it will go viral.
These factors may influence a TikTok food video to go viral, but there are no guarantees. A big part of whether a video will blow up depends on the current cultural trends, such as the dalgona candy challenge from Squid Game.
Discover viral TikTok food trends in 2022
Now that we know what factors may influence a TikTok recipe to become viral, let's see what delicious foodie videos we can expect to make our mouths water every time we open TikTok in 2022 and make us jump in the kitchen to try them.
Baked By Melissa's Green Goddess Salad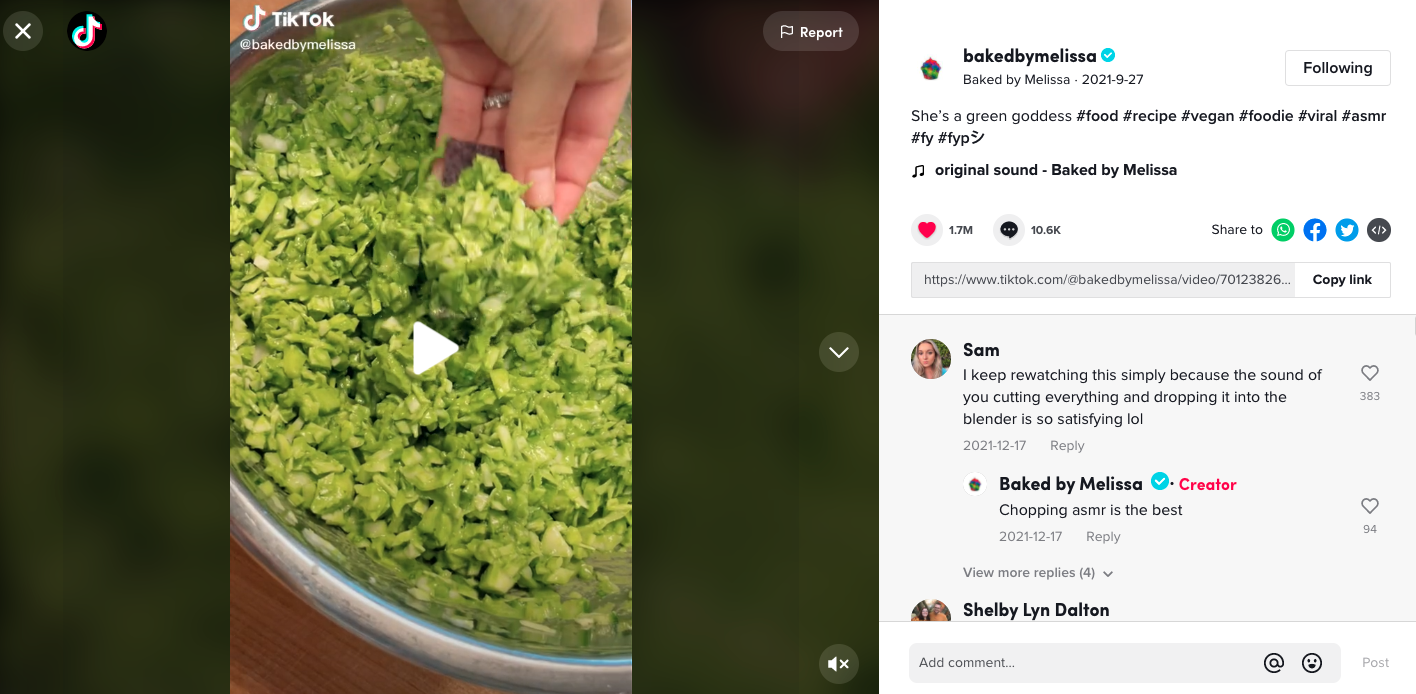 The year has only begun and we already see a TikTok recipe everyone is rushing to try. It's the Green Goddess Cabbage Salad by the TikToker @bakedbymelissa.
To make Melissa's healthy goddess salad, you'll need to chop green cabbage, cucumbers, chives, and green onions, and then mix them together in a large bowl. Then a punchy dressing made of shallot, garlic cloves, lemon juice, olive oil, rice vinegar, cashews, walnuts, nutritional yeast, basil, spinach, and chives is blended at high speed until it is creamy and poured on top of the base of the greens.
You can eat the salad as a regular one or scoop it with tortilla chips, just like eating salsa. The Green Goddess salad is fresh, herby, nutty, and creamy, and everything you need when you are craving something satisfying but light.
Check out BakedByMelissa's whole TikTok video recipe.
Farmers' market craze
If you haven't tried or at least seen lifestyle vlogger Emily Mariko's viral nori, salmon, and rice bowl, you have certainly lived under a rock in 2021 - because this viral TikTok recipe sent everyone rushing to buy Kewpie mayo poured on top of the dish, which even caused food shortage.
For those interested, the food blogger makes the dish by smashing up cooked salmon, and topping it with leftover sushi rice, and finishing with a mix of soy sauce, sriracha, and Kewpie mayo.
However, what TikTok food trends connoisseurs say will continue inspiring other TikTokers is her frequent visits to the local farmers' markets.
Emily Mariko was documenting her seasonal produce purchases beautifully on her kitchen countertops, which would make everyone get their basket and buy persimmons, delicata squash, plums, California avocados and heirloom tomatoes. So much so that it's expected to inspire people to visit farmers' markets more frequently in 2022.
Nutella pizza
Another recipe with a high viral potential that resonates with everyone with a sweet tooth is the Nutella Pizza. With nearly 30 million views (a figure from February 9th), this pastry recipe is simple, consisting of only 3 ingredients that you can find at every supermarket: store-bought dough or pizza crust, Nutella and fruit (fresh berries and a banana). You can also add powdered sugar if you are feeling fancy.
To prepare the Nutella Pizza:
Cook your pizza crust according to the instructions on the package.
While the dough bakes, wash and cut your favorite berries into thin slices.
When the crust is done, take it out and let it cool a bit. Then spread the Nutella on top of it just like a tomato sauce.
Finally, put the pieces of fruit on top of the Nutella spread, and sprinkle some powdered sugar for that extra yummy finish.
Savory breakfast
The savory breakfast delight Turkish Eggs, also known as Cilbir, swept the TikTok foodie accounts, reaching more than 5 million videos tagged with the hashtag #turkisheggs.
The creamy, rich, and divine Turkish eggs will give an extra flair to your morning routine. And they are really easy to make.
The recipe consists of poached eggs topped off with garlicky Greek yogurt and sprinkled with aleppo pepper-bloomed oil or butter and basil or spices.
If you are looking for inspiration to step up your breakfast ideas, check out the Turkish Eggs TikTok recipe.
Air Fryer, Instant Pot, and easy & convenient recipes
This next trend is not so much a recipe as it's a way of preparing food. In 2022, we'll see more of the quick at-home lunch recipes that began to rise in 2020 and 2021 as a result of the work-from-home evolution.
As we continue to get back to normal, people will have even less time in the kitchen to prepare meals, explains Shalean LaBerge. Therefore, this year we can expect to see TikTok recipes that require short prep times and hands-off cooking methods.
And this is where cooking innovations such as the Air Fryer and Instant Pot have provided the means for preparing such easy and convenient recipes that don't require much time and effort.
Plant-based recipes
In recent years, vegan, vegetarian, and flexitarian options have become more accessible, resulting in plant-based eating and recipes.
Plant-based recipes are more sustainable, but they can be pretty delicious as well, as we can see in many TikTok recipe videos.
Also, thanks to the bigger demand for plant-based foods, many major corporations, restaurants, and businesses have gotten on board, which will make plant-based recipes grow even more in popularity, predicts Shalean LaBerge.
One example of a plant-based recipe that will gain popularity this year is the "bizarre nice cream flavors". A nice cream, a banana-based version of ice cream, is a plant-based, dairy-free trade-off perfect for vegans and lactose-intolerant people. The "ice creams" can also inspire people to get creative with the flavors, says food blogger Capri Lilly.
Copycat recipes
Copycat recipes of nostalgic treats like Hostess's Little Debbies and Twinkies on TikTok have been quite successful in 2021, and it's expected they will continue being one of the TikTok audience's favorites, predicts Shalean LaBerge based on hers and her co-creator Stephanie Ghitis experience with their channel SoFloFoodie.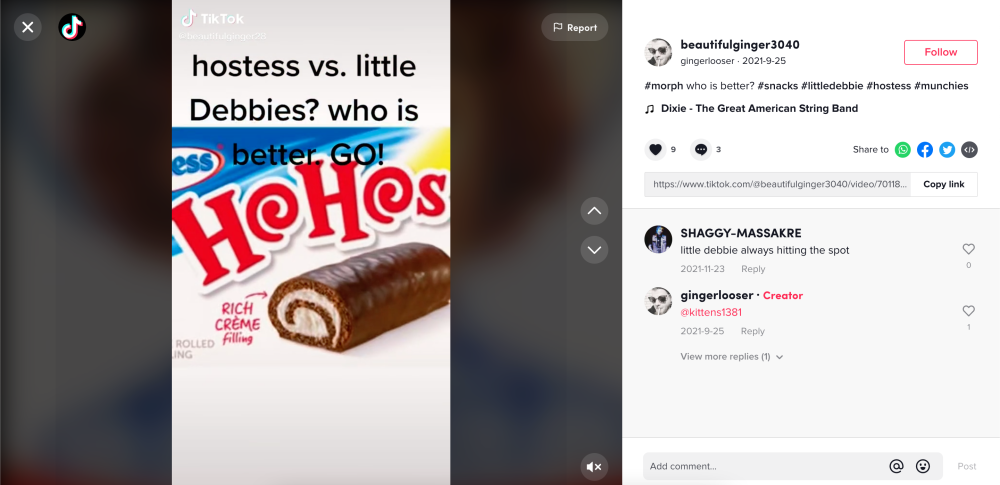 So, another TikTok viral food trend we will likely see in 2022 is the copycat imitations of popular restaurant dishes and, especially, nostalgic foods.
Coffee recipes
TikTok is the place where many coffee variations were created. During lockdowns in 2020, the Dalgona coffee, also known as whipped coffee, became a hit on TikTok thanks to the easily-available ingredients to make it and its creaminess and deliciousness.
The whipped coffee recipe became so popular that it inspired many riff-offs, such as the whipped Nutella, matcha and whipped strawberry milk. Besides these variants, there are other innovative whipped coffee recipes you can try to jazz up the original Dalgona coffee recipe.
Another favorite TikTok trend for re-imagining the beloved drink has been the copycat Starbucks recipes such as the iced white mocha, cookie butter latte and the pink drink.
If viral TikTok food trends of previous years are any indication, 2022 will definitely bring more inventive takes on the beloved morning pick-me-up, predicts Capri Lilly.
More specifically, she sees people becoming more interested in combining fruit and coffee, the blueberry espresso tonics being a recent favorite go-to.
TikTok-viral food delivery
The most exciting TikTok food trend is something we'd be doing off our phone screens. TikTok is so much more than just a video-sharing app where you watch funny videos and kill time.
As we've seen, TikTok has a huge impact on food and inspires many innovative food trends. Recognizing its impact on the food world, the social media platform decided to help its users get food delivered right to their doorsteps.
All TikTok foodies would be ecstatic to find out that TikTok announced that it's opening up delivery-only restaurants or ghost kitchens across the United States that will deliver you the viral TikTok food trends you see on your For You Page.
The social media app partnered with Virtual Dining Concepts and Grubhub to realize the "TikTok Kitchen" - branded delivery-only restaurants.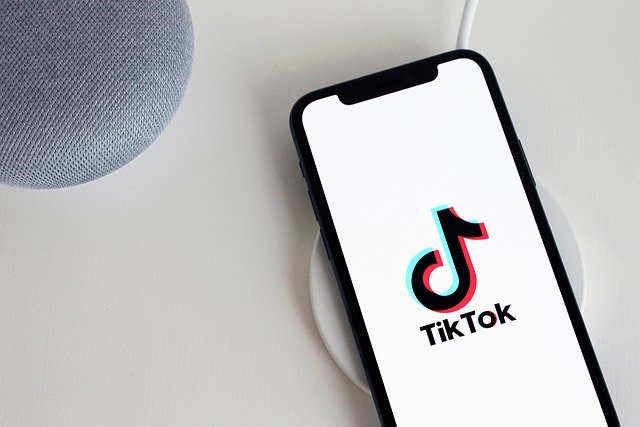 The plan is to launch 300 of these restaurants by March, which will increase to 1,000 by the end of the year. The initial menu will feature some of the top TikTok viral dishes like baked feta pasta, a smash burger, corn ribs and pasta chips.
Creators of these viral recipes would get credits for their dishes on the menu and the profits from the orders would be given to them, which will motivate them to come up with even more amazing recipes.
Lab-grown food
Vegan food trends are not new to TikTok. Plant-based foods and recipes such as vegan cheese, ice cream and smoothies have been swiping across TikTok for quite some time. But another trend is expected to take on TikTok foodies this year: lab-grown food.
The novelty plant-based meat substitutes are showing promising signs of quickly finding their place as ingredients in popular TikTok recipes. As investments in lab-grown food, or lab-grown meat specifically, continue to pour in, it's expected that these meat substitutes are going to land in the viral TikTok food trends for 2022.
Also, sustainable foodies are pretty excited to switch to lab-grown meat that looks, cooks, smells, and tastes like beef, but is grown in a Petri dish. Environmentally conscious consumers are pushing for lab-grown food as it has a great impact on climate change, animal welfare and their own health. Some of the most significant benefits lab-grown advocates are putting forward are reduced use of antibiotics, no need to clear fields for grazing cattle or growing animal feed by deforestation and reduced CO2 emission.
So far, Singapore is the first and only country to approve lab-grown meat sales. But as demand surges, the lab-grown food trend will continue to grow and become more affordable in 2022. Moreover, there are different lab-made foods being produced such as dairy products, gelatin, honey, and coffee; it's only a question of time until we see them in our favorite TikTok recipe trends.
Scrappy cooking recipes
Another sustainable food trend that we'll see on TikTok is scrappy, or low waste cooking.
Another type of scrappy cooking - nose-to-tail eating, which involves using as much of the animal as possible - has been used in recipes in home cooking and in high-end restaurants alike. This involves using cheeks and offal to make bone broth.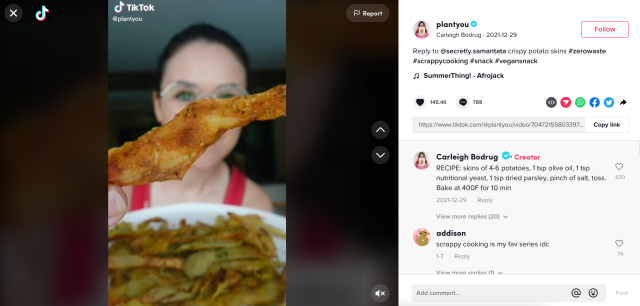 However, in 2022 are already seeing a new wave of sustainability, plant-based cooking in our TikTok feeds. We are referring to 'whole vegetable cooking', i.e. reusing and using as much of the vegetables in cooking. Whole vegetable cooking involves making lemon rinds into sweets, broccoli stems into broccoli fries, orange peel into candy, or apple cores into homemade apple cider vinegar.
Through the rest of the year, expect to see more vegetable scraps turned into viral TikTok food recipes instead of thrown away in the bin.
Cooking with CBD oil
As cannabis is illegal, we won't see any cannabis-infused recipes anytime soon. However, as a solid alternative, CBD recipes are getting more accessible thanks to hemp shops and the mainstream use of CBD oil. As a result, it won't be any surprise if we start seeing new twists on well-known recipes on TikTok, such as CBD-infused cloud bread, garlic or focaccia bread.
Beanless coffee
Apparently, many TikTok food trends in 2022 focus on sustainability, as is with this next recipe which combines TikTokers' love for their daily coffee dose and sustainability.
For all coffee lovers begrudgingly reading this, there was a study in 2018 that found that coffee production emitted more carbon emissions than poultry, pork, or prawns (although much less than beef). So, if you care about the environment, you might consider trying out this new take on coffee.
How is it made? Well, beanless coffee may have different varieties. One is mushroom coffee, which is a blend of ground mushrooms brewed into a dark, smooth, and nutty coffee-like drink. Mushroom coffee is made from medicinal mushroom extract, not from ordinary culinary mushrooms.
Another variation is the Atomo Cofee which is made out of 98% recycled ingredients, such as date pips, but has the familiar caffeine taste. There's also the Whole Earth Wake Up Coffee made from Guarana that will definitely satisfy your need for a caffeine hit.
Mushroom-based recipes
Mushrooms are the newfound superstars not only in an alternative variety of coffee. People are paying more attention to what they eat and looking for superfoods packed with nourishment. Thanks to their nutritional value, sustainable production and inclusion in a plant-based diet, mushrooms are quickly becoming the basis of many viral food trends on TikTok, as well as the new superfood of the future.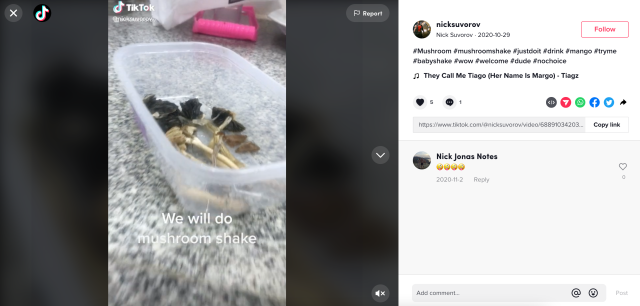 As a result, we'll see mushroom powder, mushroom coffee and mushroom shakes starting to populate the TikTok recipes feed. However, mushrooms are not used only as ingredients in cooking; they are included in other non-conventional forms, such as powdered additives to food and beverages and even brewed into beer!
Potato and pea milk
In the last several years, we've seen a boom in plant-based products such as soy, almond, rice, coconut and cashew milk. This year, we'll see two more vegetables turned into plant-based, vegan drinks: potato and pea.
It seems like foodies are making milk out of every fruit, seed or vegetable there is. However, the talk is that potato milk will be a game-changer in the non-dairy milk world. Additionally, Bulbshare has conducted research that shows a surprising milk fact - is the rise of pea milk, with 49% of their community saying they are seeing pea and potato milk now more than ever, and 1 in 5 expect it to become more popular due to its low carbon footprint.
Orange juice and espresso mix
If you love your espresso in the morning, but you also enjoy a glass of freshly squeezed orange juice, why not have them both in a combo drink?
As bizarre as this espresso and OJ juice combo sounds, TikTok is blowing up with people going viral trying the unusual drink mix. Although most people seemed skeptical about tying the combo, they ended up liking the unusual taste, much to their surprise.
TIkTokers who swear by this unusual drink mix, state that adding a shot of espresso to their orange juice makes the perfect wake-up recipe. If you think about it, it makes sense - the sweetness and acidity of orange juice balance out the bitterness of the espresso.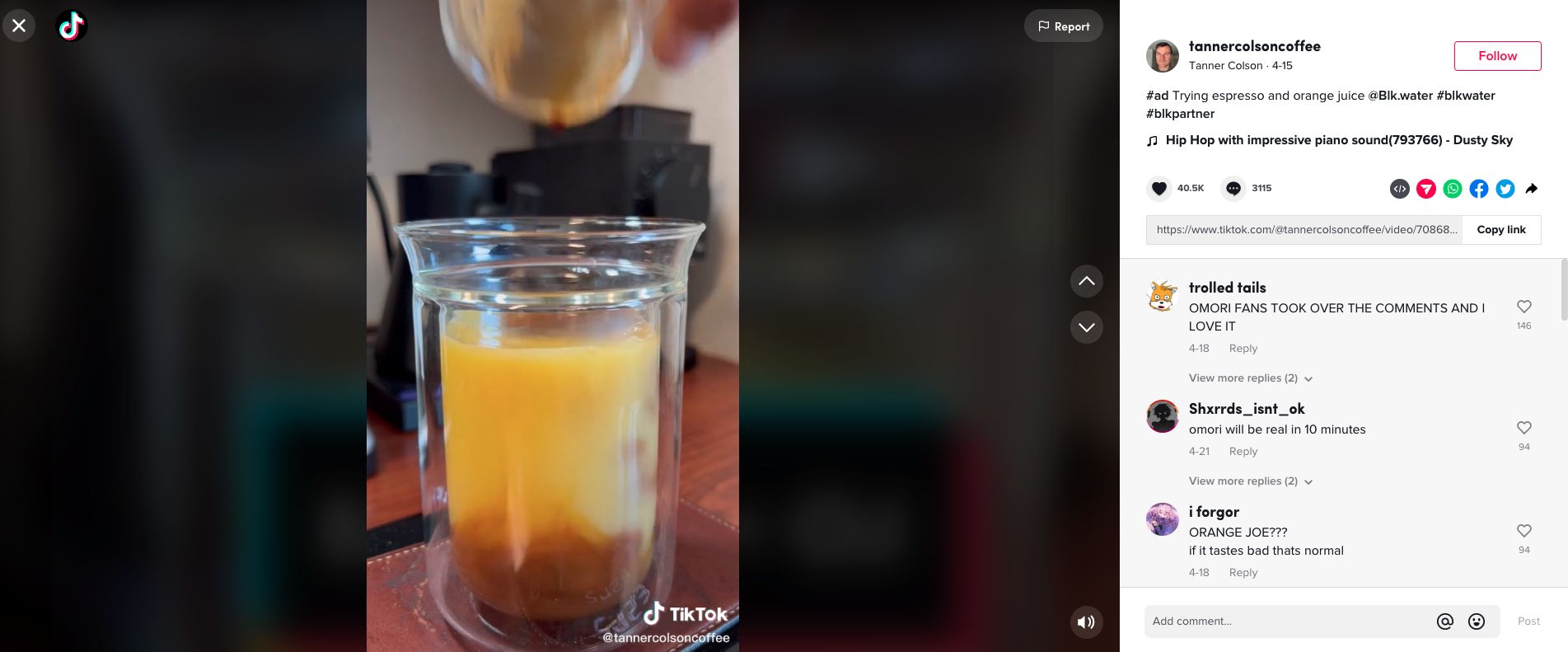 But don't take our word for it - try it out for yourself and decide if you like it. This is how to make it:
Put ice in a glass (optional).
Pour the glass three-quarters with orange juice.
Add a shot of espresso.
Stir with a spoon or straw, and then take a sip.
You can adjust the ratio of orange juice and espresso to your liking.
Rice cake sweets
Are you craving something sweet, but don't want to ruin your healthy diet with a heavy dessert? A rice cake dessert trend is a healthy, guilt-free sweet favorite among healthy TikTok foodies.
Even if you are suspicious about the boring old rice cake, we are sure you will like this upgrade. You can add any type of nut butter on top of rice cakes, then cover them up with melted chocolate (usually dark chocolate as a healthier alternative) and sprinkle a bit of sea salt on top of them.
You can add some mashed berries or jam for extra flavor between the nut butter and chocolate. This TikTok rice food recipe is a delicious and healthy snack to whip up anytime you get cravings for a sweet treat.
All kinds of noodles
Noodles are everyone's favorite comfort food. A bowl of spicy, garlicky noodles is a dish even non-too-skilled foodies can prepare. Thanks to its deliciousness, simple ingredients, and versatility, it has become one of the 2022 TikTok vital food trends.
The recipe involves cooking ramen noodles and then adding some seasoning of your choice, such as garlic and chili flakes, to hot sesame oil. You might also add some vegetables or tofu for extra protein. However you enjoy your noodles, they are the perfect dish that warms the soul.
The Dip is the King
This viral TikTok food trend offers something to satisfy everyone's taste, no matter if you consider yourself a 'dip person' or want something lighter. You have probably seen creamy, delicious-looking dips on your 'For You' page that you wished you could try.
The dip choices range from different color humus dips to healthy yogurt-based dips, and even more indulgent cheese dips. There's no doubt that you can choose your favorite to dip to snack on chips or veggies.
Overnight and baked oats
Oats don't have to be a boring breakfast. This TikTok food trend proves exactly this. Overnight and baked oats became popular in 2021 and transformed the way we look at oats meals. Creative TikTok foodies make tasty oats that look more like your favorite desserts than a healthy breakfast.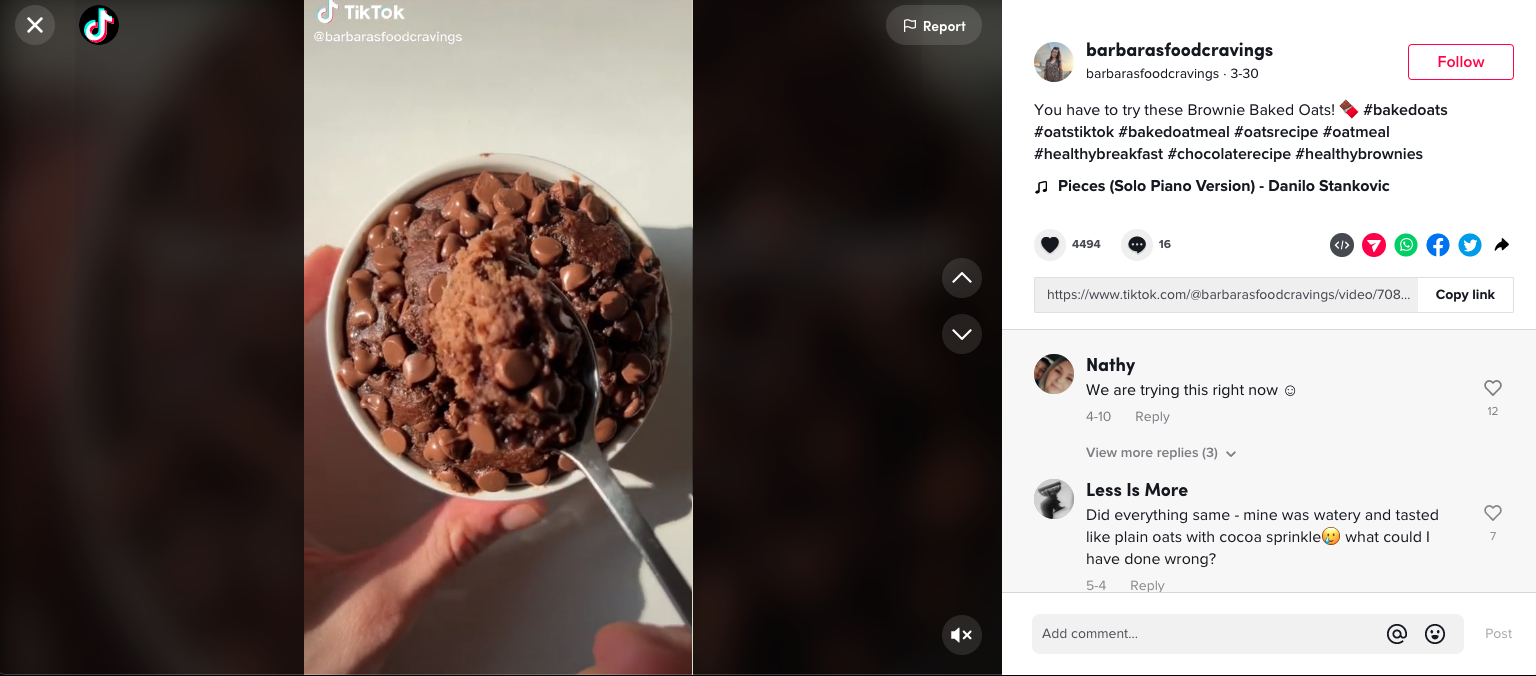 There are many oats versions and flavors: chocolate chip cookies, biscoff, brownie, banana bread, oreo crumble, berries, peach cobbler, and so many more. You can try a different one each day. What's better, these oatmeals contain less sugar and more fiber then traditional sweet breakfasts such as pancakes or waffles without compromising on the flavor.
Bonus: Odd TikTok food combos
If you are feeling a bit adventurous, you might also want to try some of the odd food combos that have gone viral on TikTok. There's no limit to what TikTokers won't try to get more views. Some #foodtok recipes have turned out surprisingly tasty, while others not so much.
These are the 8 top odd, but popular food combos and snacks for the brave ones:
There you go! Feel free to try some of these unconventional snacks if you like to challenge yourself or get out of your comfort zone.
Wrap up
TikTok is a platform where many viral recipes are born. It connects TikTokers who love to create delicious dishes and TikTokers who love to look at them and try them out.
As we've seen from the above trend predictions, 2022 will bring many exciting food trends that we are eager to make ourselves. And if you are one of those people that loves to eat, but doesn't like to cook - TikTok got you too. You will be able to order your favorite viral food recipes from your closest TikTok delivery-only restaurant. 2022 can't get any better!
If you are interested in more TikTok trends, read our post on the 22 Hottest TikTok Makeup Trends of 2022.
Frequently Asked Questions (FAQ)
What are the most popular food trends on TikTok?

These are the most popular food trends on TikTok for 2022 so far according to fans. You could try them for yourself and decide for yourself if they are truly worth the buzz:






Baked By Melissa's Green Goddess Salad.


Emily Mariko's nori, salmon, and rice bowl.


Nutella pizza.


Savory breakfast/Turkish eggs.


Air Fryer, Instant Pot, and easy & convenient recipes.


Plant-based recipes.


Copycat recipes.


Coffee recipes.


TikTok-viral food delivery.


Lab-grown food/meat.


Scrappy cooking recipes.


Cooking with CBD oil.


Beanless coffee.


Mushroom-based recipes.


Potato and pea milk.



What are the most popular TikTok food trend snacks right now?

Try some of the most popular TikTok trend snacks TikTokers are craving:






Devon snack pack.


Caramilk Danish.


Dalgona candy.


Crumpet garlic bread.


Chocolate block fondue.


Nature's cereal (with a bowl of berries, pomegranate seeds, coconut water and ice cubes.)


Pesto eggs.


Baked oats.


Rainbow cloud bread.


Fairy bread pancake cereal.



What are the most popular easy TikTok food trends to try?

These are some of the craziest, easy, must-try TikTok food trends:






Spicy vodka pasta.


Salmon rice.


Birria tacos.


Pasta chips.


Pancake cereal.


Cloud bread.


Bell pepper sandwich.


Spicy corn ribs.


Baked feta pasta.


Whipped coffee.


Fried pickles.