Tijana Kargovska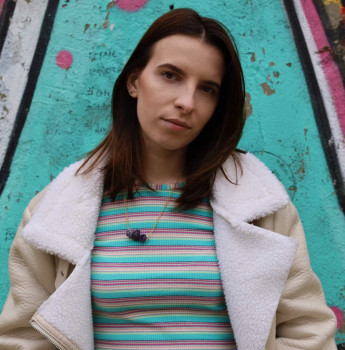 If you deliberately or accidentally deleted some of your Instagram direct messages and are wondering whether you can recover them, you're in the right place.
Instagram, as a leading social media platform, keeps making updates on the features it offers its users.
Fortunately, one of them is getting all your data that has passed through your Instagram account - your Instagram DMs included.
Since you're experiencing trouble with the Instagram messages recovery process, you'll be happy to hear all Instagram messages are stored somewhere, even the text messages that were sent using Instagram's 'Vanish Mode'.
The easiest and safest way to perform data recovery on Instagram is to download all your Instagram data.
Keep reading to find out how you can find all your message history on Instagram.
Check out: How to Delete Reels Draft on Instagram.
Requesting data download from Instagram
One way to recover deleted messages from Instagram is to request data download. Instagram integrated this feature since so many users have regretted deleting their Instagram chat history.
This feature is available for both iOS and Android device users! You can do this in a few easy steps, but you'll probably need to wait some time to get your data on your email address.
According to Instagram, the process of collecting your data and sending it back to you can take up to 48 hours!
How to request Data Download from Instagram
Launch the Instagram app, and tap on your profile icon in the bottom-right corner.
From your profile page, tap on the three horizontal lines in the upper-right corner.
Next, from the drop-down menu, find 'Your Activity', and open the feature.
At the bottom of this page, find the 'Download Your Information' feature, and tap on it.
On the following page, you'll be asked to enter your email address.
Enter the email address you use, or have connected to your Instagram account, and press 'Request Download'.
Note: Once you've submitted your request to download all your Instagram data, you'll need to wait for a couple of hours, up to a day or two. Your data information will not arrive immediately.
Also, the data contained in your Instagram account will be sent to your email in a .zip file, which might make it a bit difficult to navigate through.
Requesting the data from Instagram directly is your best bet. There are a lot of third-party apps claiming to be able to recover your deleted messages, but a fair share of them are a scam.
Some of them have questionnaires you need to fill in, some of them don't work in certain regions, and others will only cause issues with your Instagram account. Some apps caused a lot of users to receive the "We Limit How Often You Can Do Certain Things on Instagram" ban.
Wrapping up
There used to be an option on Facebook to get all your deleted messages previously if you have connected the Facebook account to your Instagram account.
Unfortunately, Facebook removed this option some time ago. The safest way is to request the data from Instagram, and wait a couple of hours if you don't want to jeopardize getting banned from Instagram or getting your account hacked!
If you liked this article, check out: How to Fix on Instagram: "Oops, an Error Occurred" 2022.WrIV5dI-D