Tijana Kargovska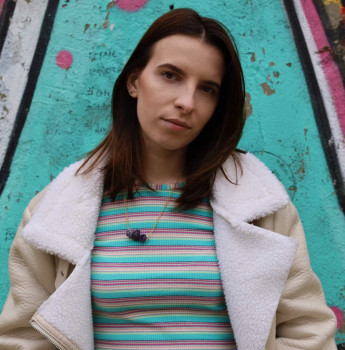 Even though Instagram was initially a photo-sharing platform, with the introduction of videos and Instagram Reels, the platform quickly switched to having a massive number of video content.
However, users lately started having issues with the sound not working at all, or the audio being out of sync on their Reels.
Regarding the regular videos or stories, users have been complaining about being unable to get any sound whatsoever, even when they turn the volume all the way up, and click on the sound icon in the bottom corner of the video post.
This situation can surely get frustrating, especially since it makes the entire experience on the platform far less enjoyable.
Luckily, for most users, this issue was easily fixable, and we found all the possible solutions to fix Instagram videos having no sound.
Check out the methods listed below, and get back to scrolling on Instagram without any frustration!
How to fix the sound problems on Instagram
It's nearly impossible to determine which of the possible causes are the issue in your instance. Hence, below we have listed the most common methods to solve the issue of no sound in Instagram.
Method 1: Check your Bluetooth headphones
If you're not getting any sound on your Instagram videos, even though you turned the volume all the way up, it may be due to the most obvious reason - your smartphone got connected to your headphones.
Some Bluetooth headphones, such as the AirPods, have a feature named 'Automatic Ear Detection', and if you turned it off, your AirPods may get connected automatically, which is why you might think you're having sound issues.
Additionally, if you're too close to your car, your phone's Bluetooth may have connected to your car.
Method 2: Restarting your phone
Rebooting your device can help you to resolve any bugs that might be causing issues such as this one.
This will also remove any junk files that might have accumulated.
Method 3: Update Instagram to the latest version
All major social media platforms, Instagram especially, releases regular updates which help resolve in-app issues and bugs.
If the Instagram app on your smartphone hasn't been updated in a while, this is one of the first things you should try.
Check for app updates on either the Google Play Store if you're an Android user, or the App Store if you're an iPhone/iPad user.
Launch the Instagram app after the update has finished installing to check if you can hear the sound.
Method 4: Updating the software on your smartphone
If you're running on older software, regardless if you're using an Android phone or an iPhone, the device might start misbehaving, and you'll surely experience issues with apps on your phone, Instagram included.
Check whether a system update has been released for your phone, and make sure to download and install it. This will help get rid of issues such as having no sound on Instagram stories or videos in general.
Note: If you're an iPhone user, and your smartphone is running on iOS 13, you should know that a major bug was released with this update, and a lot of user complaints were placed by users about audio issues.
Method 5: Check if Instagram's servers are functioning properly
If there's even a minor outage with Instagram's servers, you might experience issues such as having no sound.
Some outages can cause issues of this sort that might last even for a couple of days, so double-checking if the error is on their end should be something you need to do.
One of the best sites that have information of this sort is Downdetector.
Method 6: Checking the speaker on your smartphone
If you dropped your phone recently or accidentally spilled water over your speaker, your speaker might be broken. Take your phone off 'Silent Mode', and play music from a different app to make sure the hardware on your device is still intact.
You can try cleaning the speaker with a soft cloth and a toothbrush, but do it gently.
Wrapping up
These are the most common methods that can help you to solve the issue of no sound on Instagram. If you keep experiencing issues, consider contacting Instagram's Support Team.