Every day, new trends and challenges surface on Instagram and other social media platforms. Viral TikTok Food Trends, TikTok Makeup Trends, or Echo Effect on TikTok are just a few of the most current trends.
On Instagram and TikTok, a new trend called "The Nationality Challenge" is currently grabbing everyone's attention.
The Nationality Challenge, which is widely popular on Instagram, TikTok, and other social media platforms, asks participants to make a video showing how they would look in various national dress codes, including those of America, Russia, Japan, India, and more.
In addition, similarly to all other trends, the Nationality Challenge has a song associated with the challenge that plays in the background of the video - 'Infinity', by James Young.
Follow the step-by-step tutorial below to learn how to do the nationality challenge video, and which app you need to download!
You might also like: TikTok No Profile Pic: How to Do It
What is the Nationality Challenge?
As we mentioned, this trend is used to 'challenge' users to create a video that will display what they would look like in different national dress codes, and there aren't any limitations as to which Nationalities are 'allowed' to be a part of this challenge.
In addition, there are users that are willing to go the extra mile and switch in actual attires suitable for the nationality they are trying to display.
However, not all users are dressed in reality; many decide to download the FacePlay application, where you can find free templates. This way, you don't need to film videos in different attires; the app will do this for you.
How do I do the Nationality Challenge?
Follow these steps:
Open the Google Play Store if you're an Android user, or the App Store if you're an Apple user. FaceApp is both an Android and iOS app.
Search for FacePlay, and download the app on your device.
Open the app, sign up, or log in with your email or Facebook account.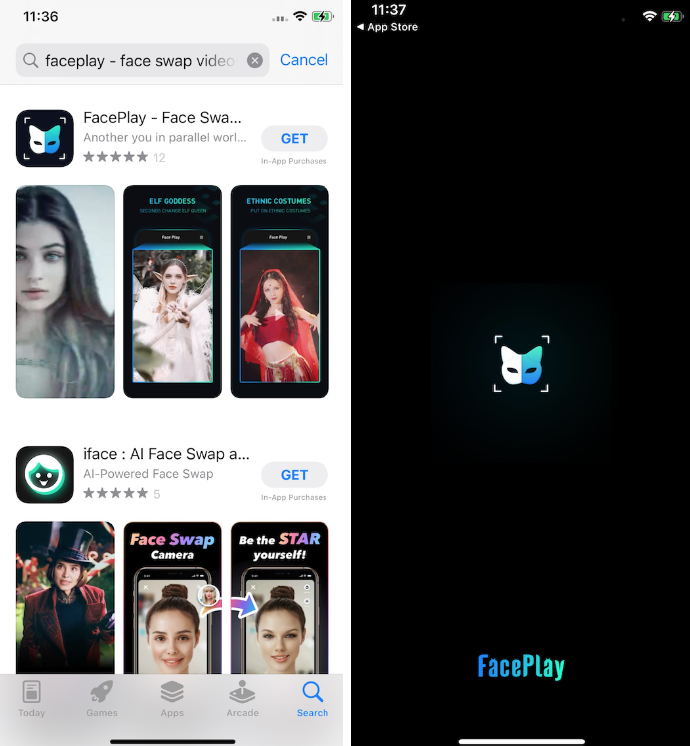 Open the 'For You' section of the app, and search for the nationality templates, which might be labeled as 'Ethnic costumes' in the app.
Note: Not all templates are free; some templates require additional purchases to be unlocked.
Tap on 'Add Face', and choose a photo of yourself from your Gallery/Camera Roll.
Click on 'Confirm'. The FacePlay app will start processing the photo and will generate your face on videos of you in the attire you have chosen previously.
Create three to four videos for the Nationality Challenge.
After you finish creating clips with the video templates, you can piece the videos together with a video editor. Make sure to add the song 'Infinity' to have the full trending challenge experience!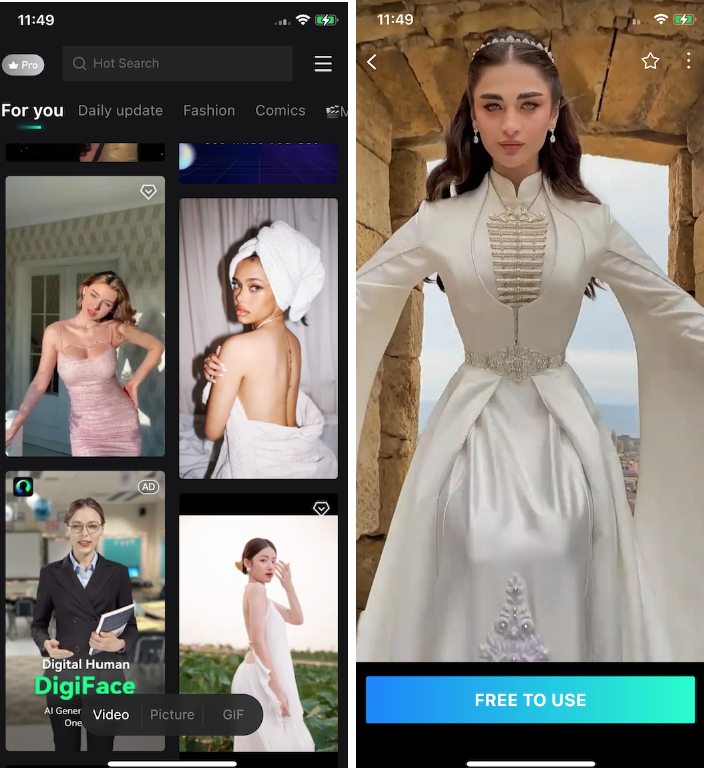 After finishing these steps, your video will be ready to be shared on Instagram Reels or TikTok!
Conclusion
Not everyone has the option to switch real attires and do full makeup for this trend, and luckily, FacePlay is one of the best apps to help with this issue.
This trend is quite popular, so try adding something different to the video if you want your Reel or TikTok to go viral!
If you liked this article, check out: How to Enable 60-Second Reels on Instagram.