Tijana
Are you feeling curious about how many years you've been a user of Instagram's app?
A lot of us have given some thought about what Instagram used to look like back in 2012 and how much it's evolved both in context of becoming an important part of the new generation of users, as well as a leading platform in the universe of social media.
Since Instagram is among the leading social media platforms, lately plenty of new things were created - 'Add Yours', adding music to posts, 'Reels' and many more.
However, along with Instagram's newest update, the 'Access Data' feature got renamed and moved to another section in the app, which makes it harder to find out when an Instragram account was created.
This change got plenty of users confused, as to whether the option is still available on Instagram's services, and luckily, it is.
Hence, if you're wondering when you first joined Instagram, and wish to see all changes you made to your Instagram account, scroll down below and see the step-by-step guide.
You can also check out our video on this topic.
How to view when an Instagram account was created
Instagram enacted this amazing feature that gives its users detailed information about their profiles, such as date joined, former usernames, former bio info, dates and even exact timings of password changes a while back.
This feature was formerly known as 'Access Data', but as we mentioned, with Instagram's newest update, this feature got both renamed and moved to another section. Follow the steps below to find it:
Open the Instagram app on your phone.
Click on your Instagram profile, tap on the three horizontal lines in the upper right corner.
Click on 'Your Activity'.
Under 'Your Activity', find the 'Account History' option and click on it.
Note: After opening the feature, you'll be able to see all changes you ever made to your Instagram account chronologically. Additionally, you can use the filters to see updates from newest to oldest, or oldest to newest. Also, you can choose a time frame to review changes in a certain period of time.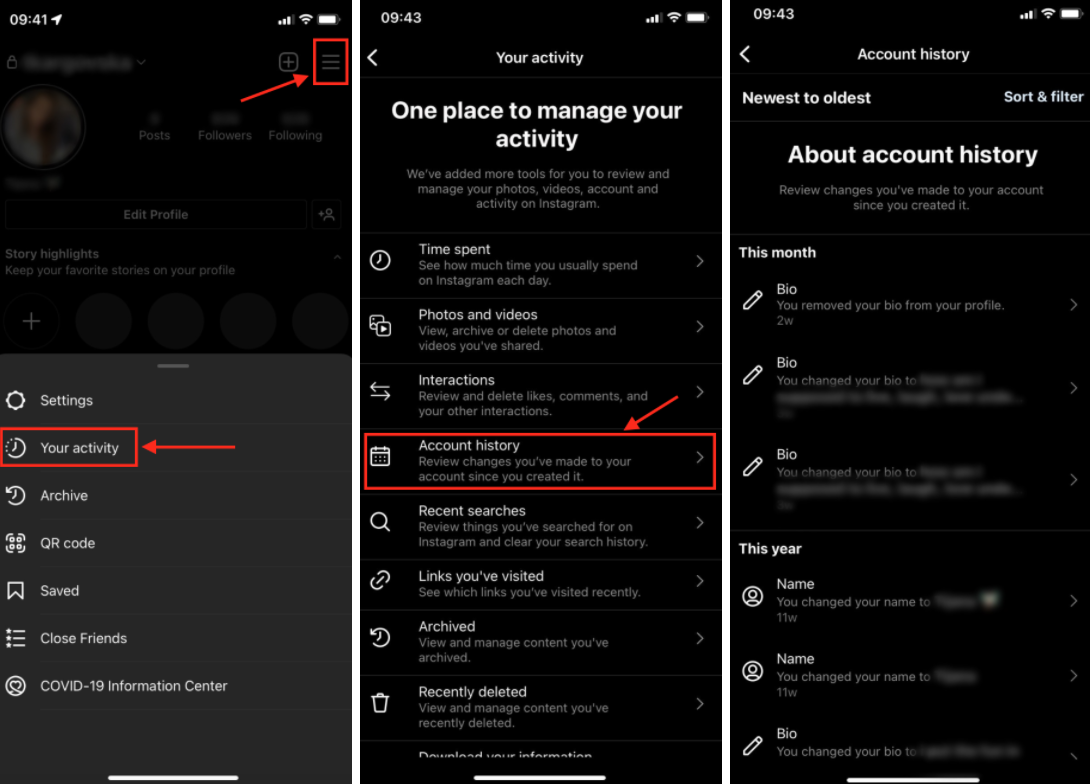 How to view when an Instagram account was created on desktop
Instagram allows users to check when their account was created when using the web version as well. Luckily, since this became available not too long ago, no changes have been made, and the feature is still in the same place it used to be.
Click on your profile photo in the top right corner.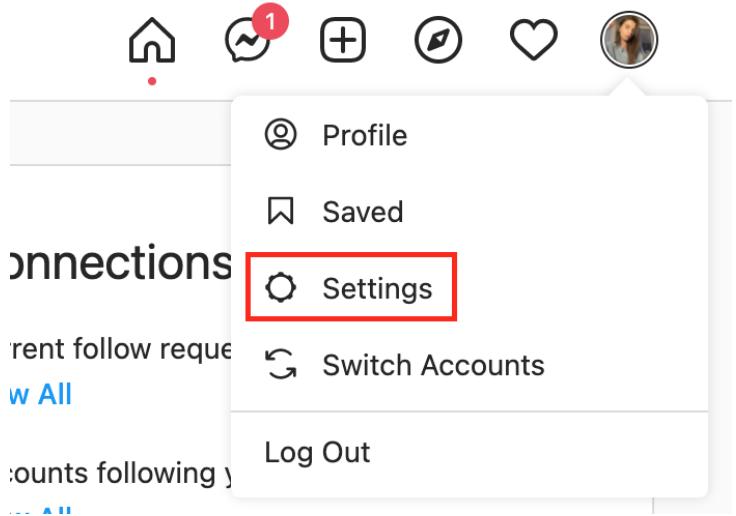 Go to 'Settings', and click on 'Privacy and 'Security' on the following screen.
Click on 'View Account Data' under 'Account Data'.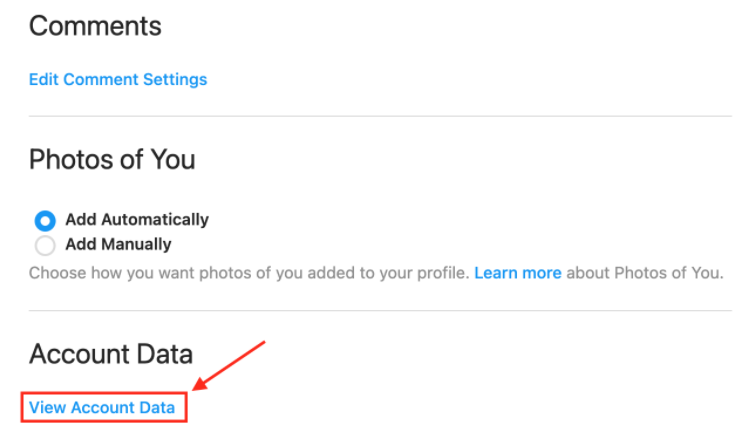 Again, the first information that will pop up on your screen after you're redirected to a new page will be 'Date joined', under 'Account Info'.
For those users that want to have all this data stored somewhere in case something happens to their account, or they simply wish to delete it without losing all data they had stored, after opening 'Security', there's an option 'Download Data'. After clicking on it, Instagram will ask you to provide an email address. All your stored data will be sent to you via email in the following 48 hours.
Can I find out the account age of another user's profile?

You might have gotten into a debate about a celebrity's age on Instagram, and you need to prove yourself right. Instagram created this option back in 2018, and is available for public business profiles, and mainly verified accounts, so other users can make sure that their followers are real. It's reasonable that you'd want to find out when another user's account was created, so here's just how to do so, step by step.






Open your Instagram app and open the account you want to find out this information about.


Click on the three dots in the top right corner.


Tap on 'About this account'.


Under 'Account information', you'll again see the 'Date joined' info, which is what you need.






Since not all public and business Instagram accounts will provide you this info in 'Account Information' the easiest way to find out the account creation date would be the good old scrolling all the way down to the user's first post.