Emilija Anchevska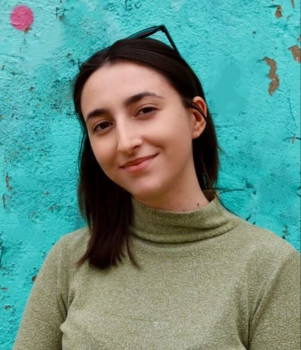 What are Instagram Insights?
Instagram Insights is an analytics tool that was created back in 2018 as social media marketing assistance to help business or creator accounts keep track of the demographics of their followers, as well as the quality of their post performance. This feature offers astonishing detailed insights into the content you are sharing and is a necessity in order to keep your content strategy up to date based on the type of content you are creating.
The feature offers data-driven analytics such as when would be the best time to post in order to engage with as many followers and non-followers as possible, the growth of your followers, information about active followers and engagement rates of your posts, number of profile visits.
What do I need to do in order to start seeing my Instagram Insights?
Instagram Insights is a feature available to business profile Instagram users only.
How can I convert my profile into a Business account?
Even if you are a regular Instagram user, you can easily switch to a Business profile to get the best out of Instagram in a few easy steps.
You will need to create a Business account on Facebook for the same person who will be using the Business Account on Instagram.
If your Instagram profile is private, you will have to change it to public.
Return to the 'Settings' page on your Instagram, and click on 'Account'.
Tap on 'Switch Account Type' and click on 'Switch to Business Account'
You will be asked to fill in some information before setting up, such as Category of your business, contact info etc.
Once you've finished, tap 'Done'.
Explore what Instagram Navigation means.
How can I open the Insights section?
Open your Instagram App and click on your profile.
Click on the three horizontal lines in the upper right corner, and tap on 'Insights'.
From there, you will be redirected to a new page named 'Recent Highlights' which provides you data from within the last 7 days.
What do the profile Insights stand for?
Accounts reached: this feature gives you exact data about how many users your posts have reached. Within this category, a few more insights are available:
Impressions - the number of times your post has been seen by users.
Account activity - the number of profile visits, how many times your website has been opened.
Top posts - the posts which were the most successful, meaning reached the most users and had the biggest percentage of engagement.
Top stories - the stories which were the most successful, reached the most users and had the biggest percent of engagement.
Top IGTV Videos - the IGTV Videos that were the most successful, meaning reached the most users and had the biggest percent of engagement.
Profile visits and followers: Under Account Activity, you will see Profile Visits and Followers, this feature shows how many times users opened your profile. You won't have the option to see which users.
Website taps: showing how many times someone has clicked on your website.
Content Interaction: Go back to Recent highlights, click on Content Interaction. In this section you will be able to see the exact metrics of your posts, meaning number of likes, comments, saves, shares etc.
Total Followers: this section will give you detailed data regarding how many new followers you gained or lost in the past 7 days, as well as an average timing of when your followers are active on the platform, thus making it easier for you to post at certain timings in order for your post to reach as many users as possible.
How can I see Insights for a specific post?
To be able to see how many times your post was liked, commented on, saved or shared, you'll need to open your profile, and select the post you wish to inspect, and tap on View Insights below the image.
What does the Discovery section stand for?
Once you've opened Discovery, it will give you data about how and where your profile was discovered. This will provide you with metrics on Impressions, which will show you how on Instagram your profile was discovered by non-followers (Home, Explore, Profile, Other).
How to use Instagram Story Insights
To open this section, click on Recent Highlights, go to Content you Shared, and click on Stories. This section also provides you with data solely about the stories you've posted.
Impressions: the total number of times your story was viewed. It doesn't matter if you posted a single story or 3 stories in the course of 24hrs, Instagram only shows you information about the section as a whole, not your individual posts.
Reach: the number of profiles that have seen your story.
Taps forward/taps back: the number of times users tapped to see the previous or the next story.
Replies: the number of times users replied to the stories you've posted.
Swipe away: the number of times users swiped to see the next user's story, not yours.
Exit: how many users exited the My Story section as an entity.
Link clicks: the number of times users opened the links you provided in the stories.
Instagram Insights also gives you information about impressions for a specific post, divided by source, including impressions from Instagram hashtags you used in that post.