Tijana Kargovska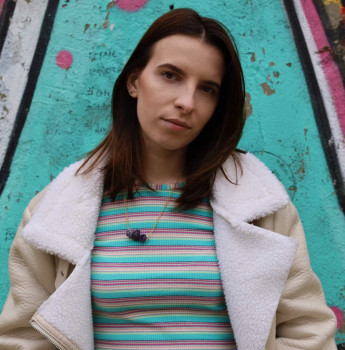 LinkedIn is currently the biggest professional networking platform on the market, with 303 million active users on a monthly basis.
Due to the type of service the platform offers, people are there for two reasons - job-hunting, or looking for employees.
However, since everyone is listing themselves on a professional basis, adding skills and achievements is crucial in order to get more recognition and expand your network on LinkedIn.
Therefore, showcasing your success, and all the skills you stacked over the course of the years is important.
On the other hand, there are some skills from your profile that used to be important for you in the past, but as you've evolved professionally, they're really not as important anymore.
Additionally, updating your resume, but keeping it tidy at the same time is a part of obtaining a good profile that will surely attract more HR recruiters and managers.
Luckily, LinkedIn allows users to make as many changes as they need to on their accounts, and removing a skill from your list is one of the options.
If you're trying to make adjustments to your LinkedIn account by deleting a skill, you're in the right place. Check out the guide below, and learn the step-by-step process.
How do I delete a skill from LinkedIn?
Even though showing off your set of skills is extremely important on LinkedIn's service, there are some things that might not be serving you anymore.
This is especially true when you've had your account for a while, and you haven't changed any of your skills set since college.
Additionally, LinkedIn allows up to 50 skills to be listed on a single profile, which might make your profile look crowded, especially when you need to add new ones.
Therefore, follow the steps below to remove a skill from your LinkedIn account:
Open the LinkedIn website, and head to your profile page.
Find the 'Skills and Endorsements' section, and click on the 'Edit' button.
From the list of skills you have added, find the one you need to delete, and click on the 'X' that is located right next to the certain skill.
After removing one or multiple skills from your account, click on the 'Save' button, located in the lower part of the screen.
Since you probably removed several different skills, and you plan on adding a couple of new ones, follow the steps below to replace your skills with new ones:
In the upper-right corner, click on the 'Me' button, and click on 'View Profile' to open your profile page.
Under your name and last name, click on the 'Add Profile Section' button.
From the list of options, click on 'Skills' in the drop-down menu.
Try typing in the skill you wish to add, since LinkedIn gives a big number of recommendations to choose from.
Going through these steps will create a section on your profile named 'Skills and Endorsements', and you'll be able to keep adding more skills until you finally reach the limit of 50 skills.
Bonus: How to remove 'Open to Work' on Linkedin
Conclusion
These are all the steps to removing and adding skills on your LinkedIn account. Occasionally updating your virtual resume will help build your profile, and expand your network, which sure comes in handy when you're trying to make a good first impression.
Additionally, since LinkedIn has a limit as to how many skills are allowed on a single profile, make sure to choose wisely which ones are crucially important for the type of jobs you're applying for.