Ivana Kotorchevikj
LinkedIn is a great professional networking and business platform that makes it easy to connect with your colleagues, recruiters and business associates.
Your LinkedIn profile is your public resume that includes work experience and skills you'd like to highlight. You can also add your accomplishments, skills, certificates, and promotions.
Having an up-to-date LinkedIn profile can also help you in your job search and career development. As much time and effort you put into updating your LinkedIn profile and making connections, that much you will be successful in building your professional brand.
LinkedIn also enables you to share your unique LinkedIn URL with potential employers, your professional circles, as well as include it on your personal website.
If you want to send your LinkedIn profile to your business associates or recruiters, below we've explained how you can find and customize your LinkedIn URL.
How to find your LinkedIn profile URL on a web browser
Go to linkedin.com and log into your account.
Click the 'Me' button under your profile photo in the top-right corner.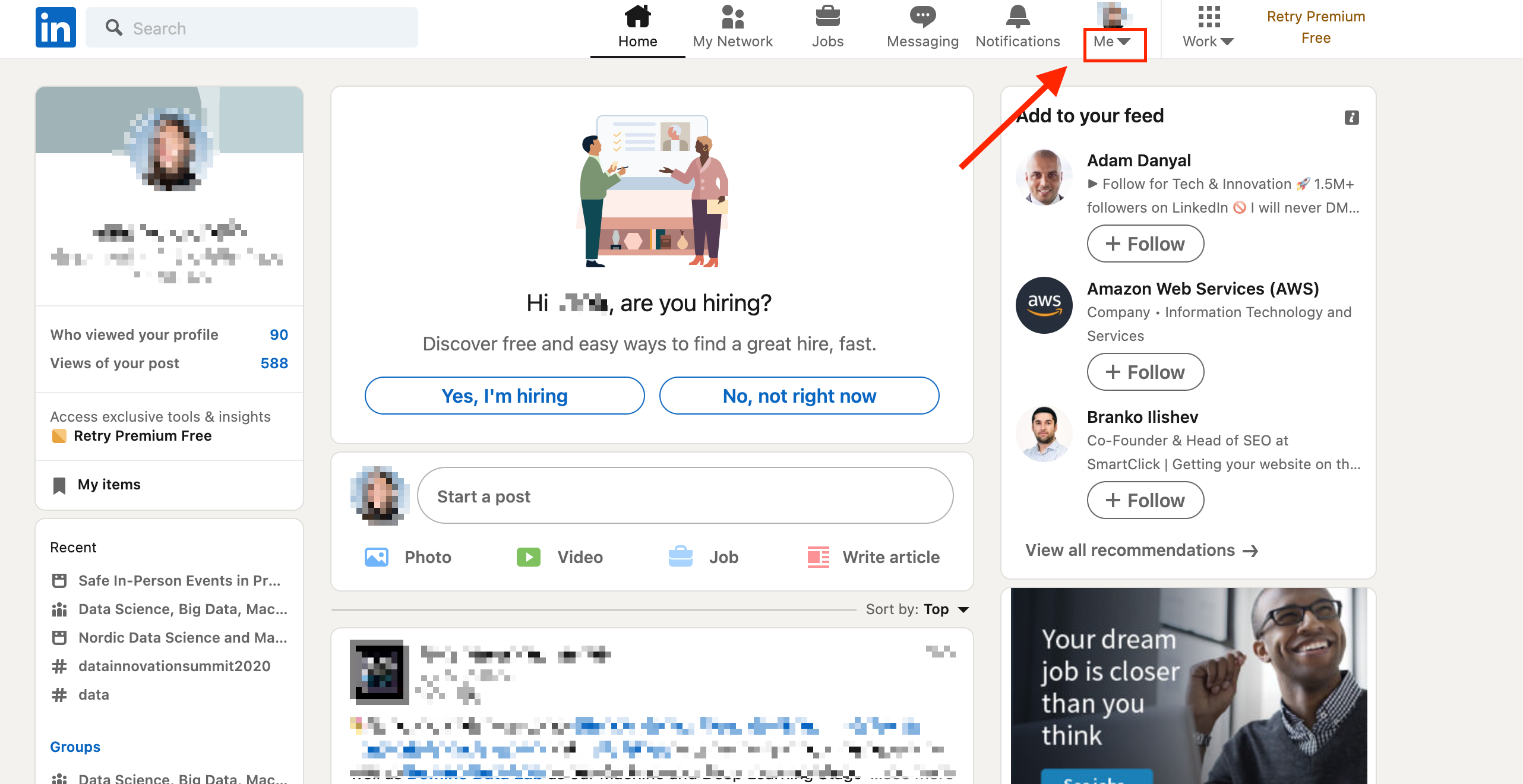 Click on 'View profile' to go to your profile.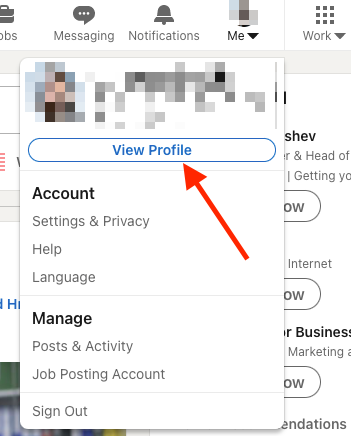 Once you are on your profile, click on the 'Edit public profile & URL' tab on the right rail.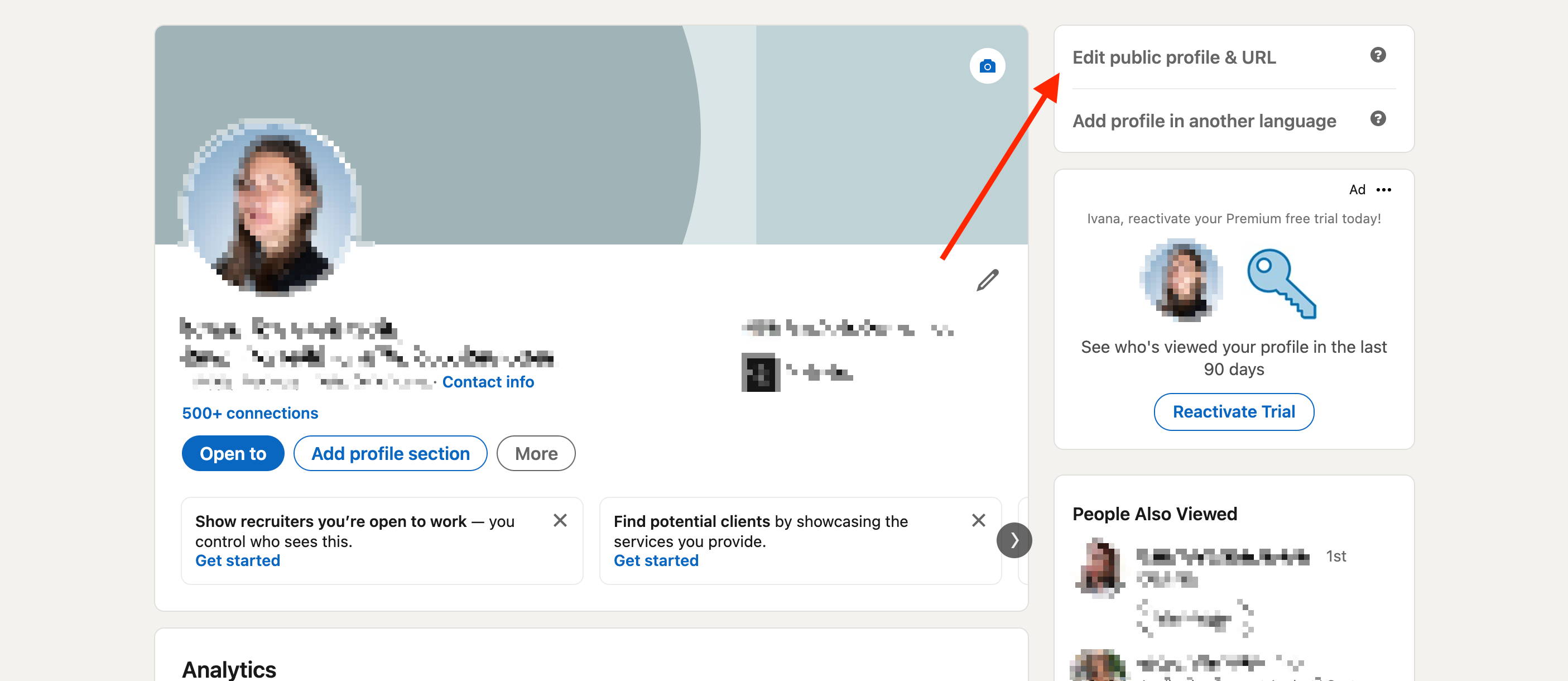 A new page will open title Public profile settings. Under the section 'Edit your custom URL' in the right rail, you'll see your public profile URL. It will be an address starting with www.linkedin.com/in/yourname.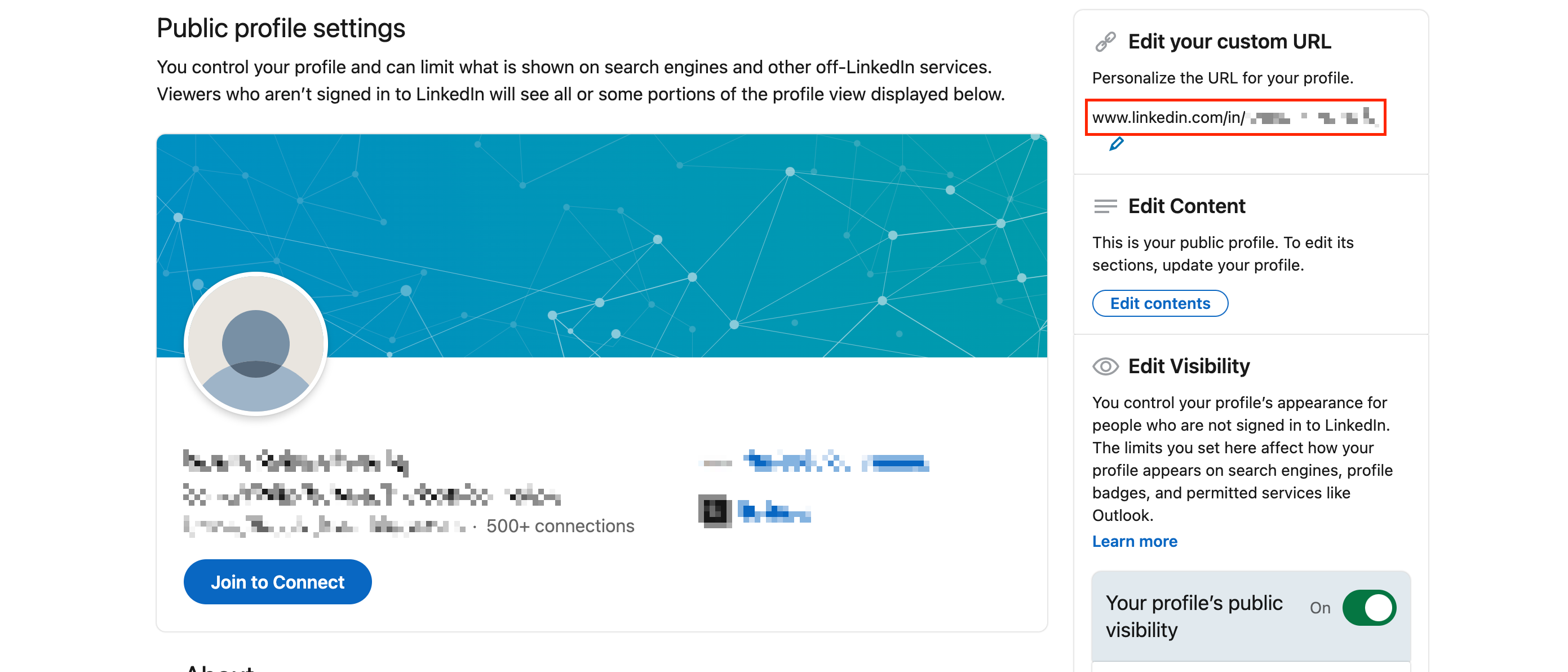 Copy this email and share it with people. It will take them directly to your LinkedIn profile.
Note: Your URL will appear only if you have a public profile.
People who live in certain countries might have a LinkedIn profile URL that begins with a 2-letter code based on the country listed on their profile. For example, if you live in Canada, your public profile URL could be http://ca.linkedin.com/in/linkedinyourname.
Also, if you change the country you've put on your LinkedIn profile, your LinkedIn profile URL will automatically change too. Your old URL will still work, and people who have your old URL will still be able to visit your profile.
Check out how to remove the 'Open to Work' frame and section on LinkedIn.
How to find your LinkedIn profile URL on a mobile
Finding your URL on a mobile phone (iPhone or Android differs slightly from the web version.
In the LinkedIn app, tap on your profile picture in the top-left corner of the screen.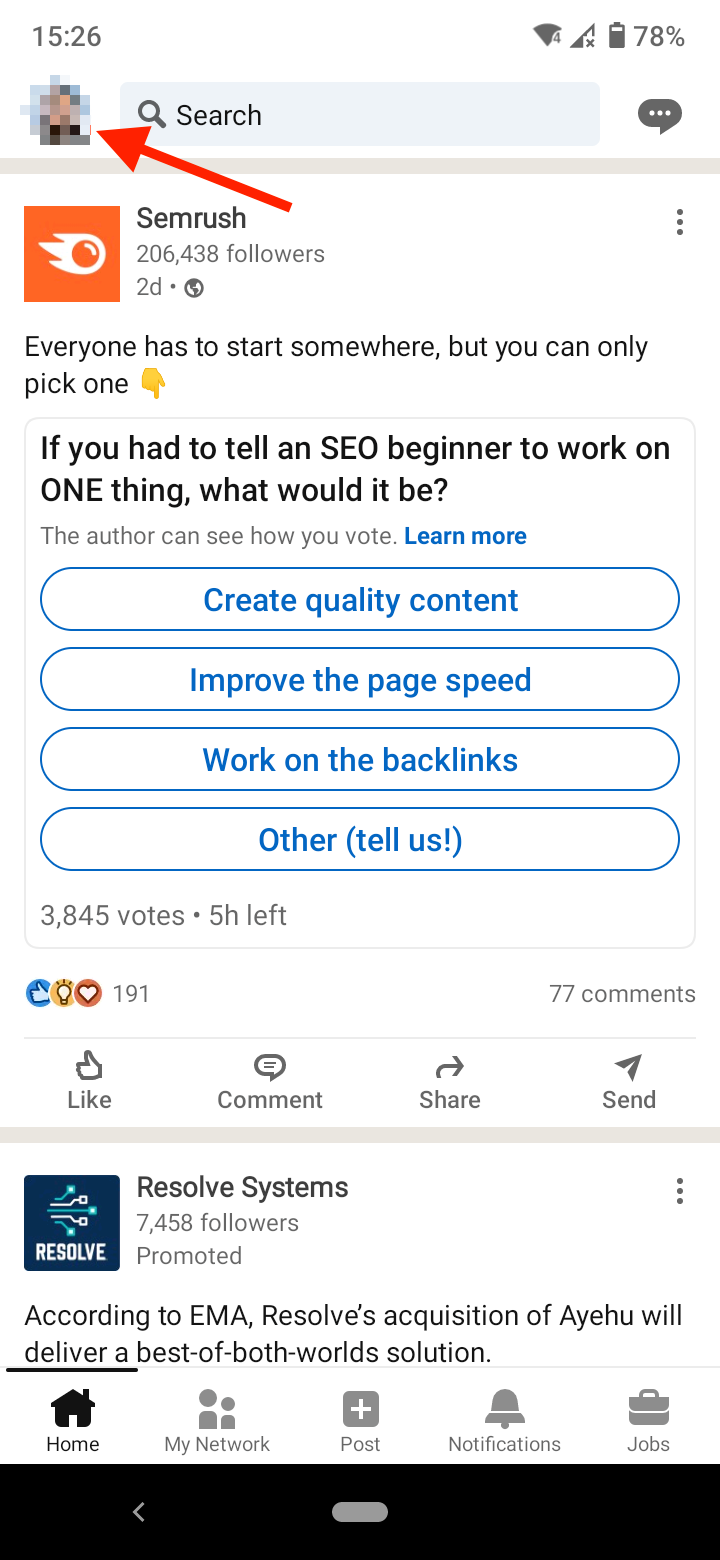 Tap on 'View profile'.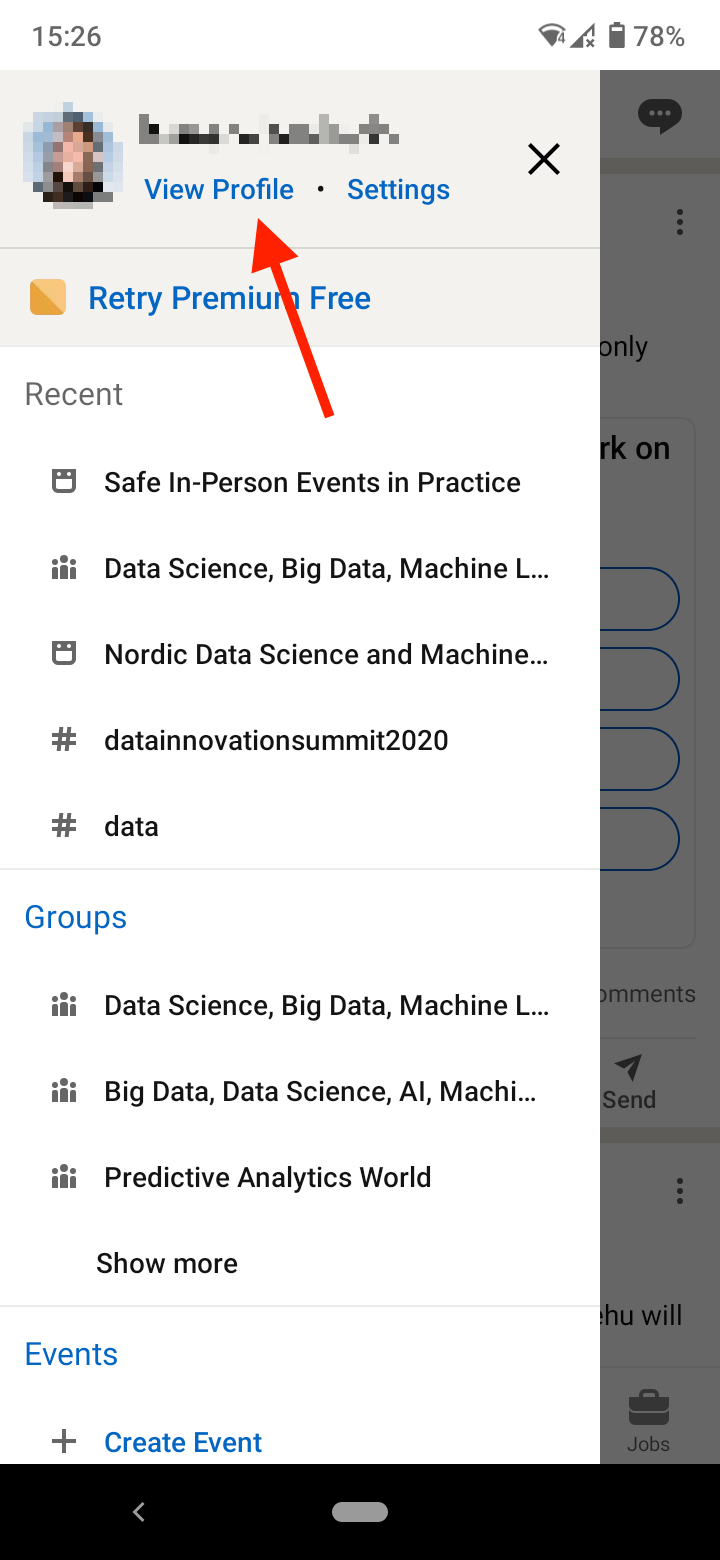 Tap on the three dots next to 'Add section'.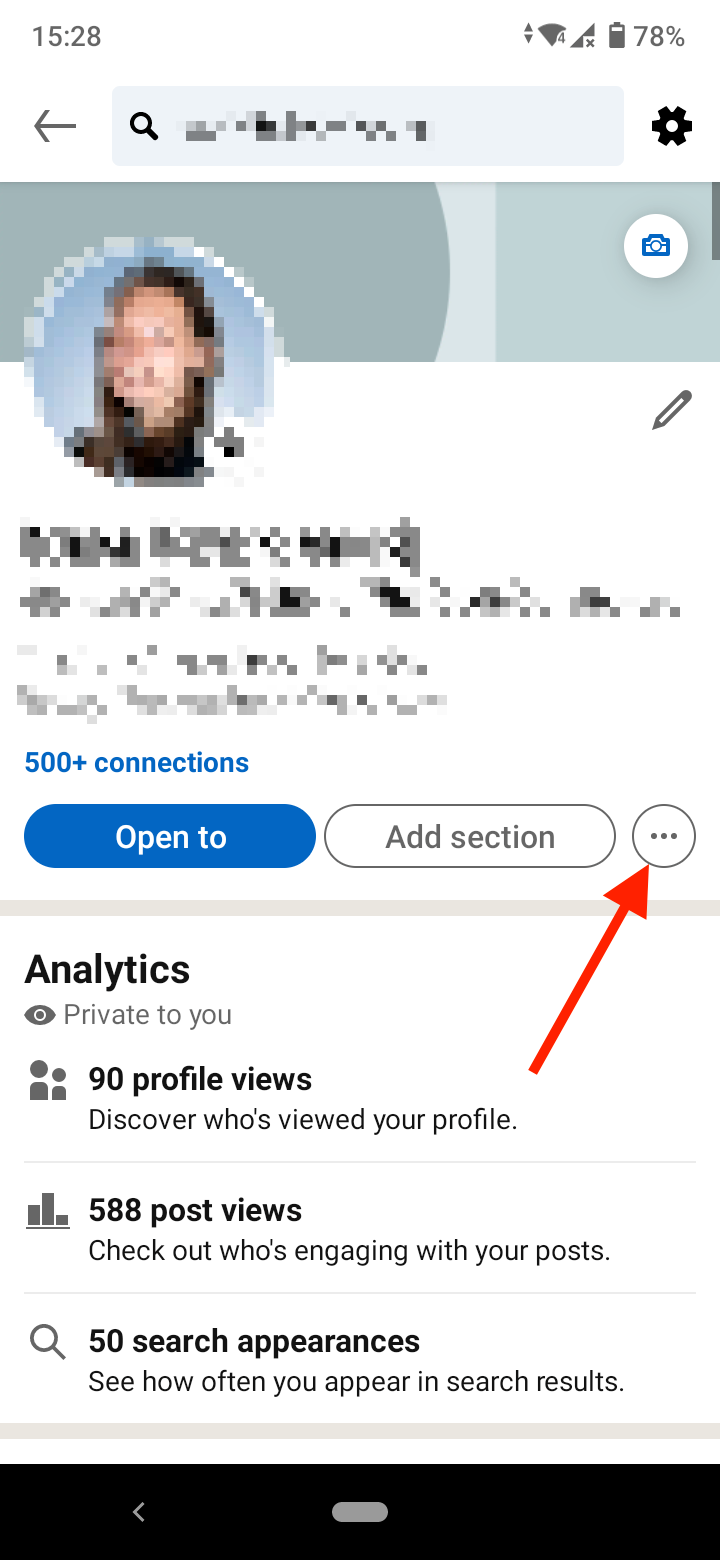 In the pop-up menu, tap on 'Contact info'.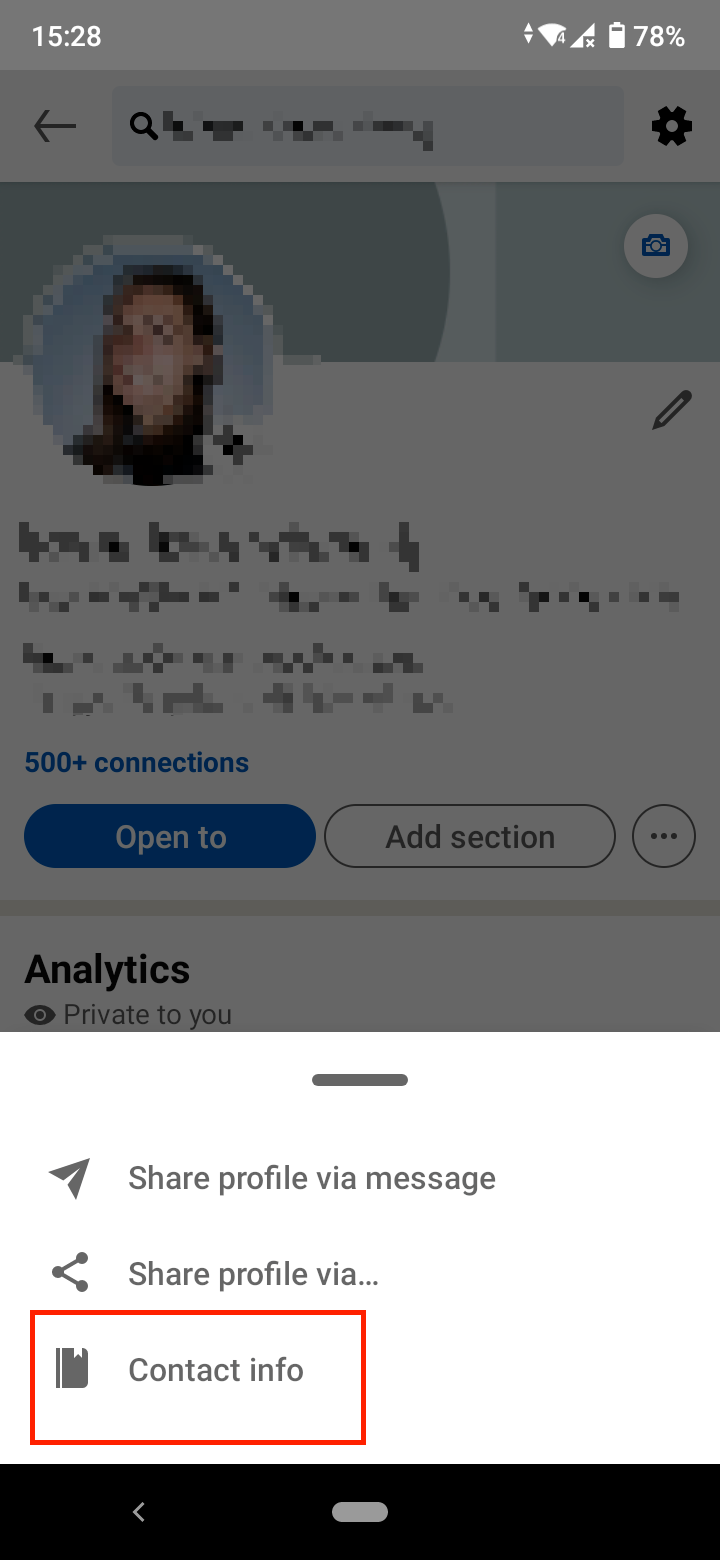 You'll find your LinkedIn URL under 'Your Profile'.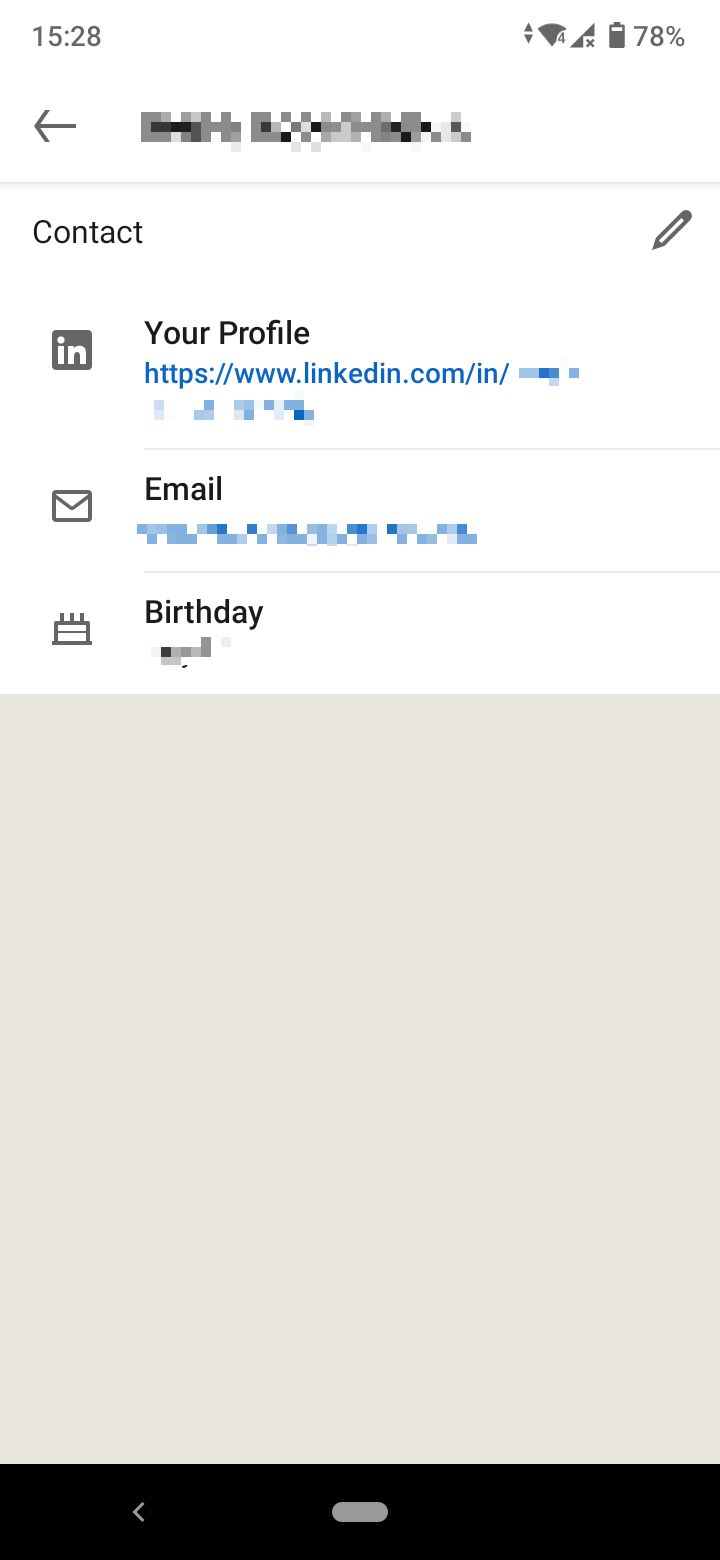 To get a shareable link, tap on the three dots and tap on 'Share profile via…'.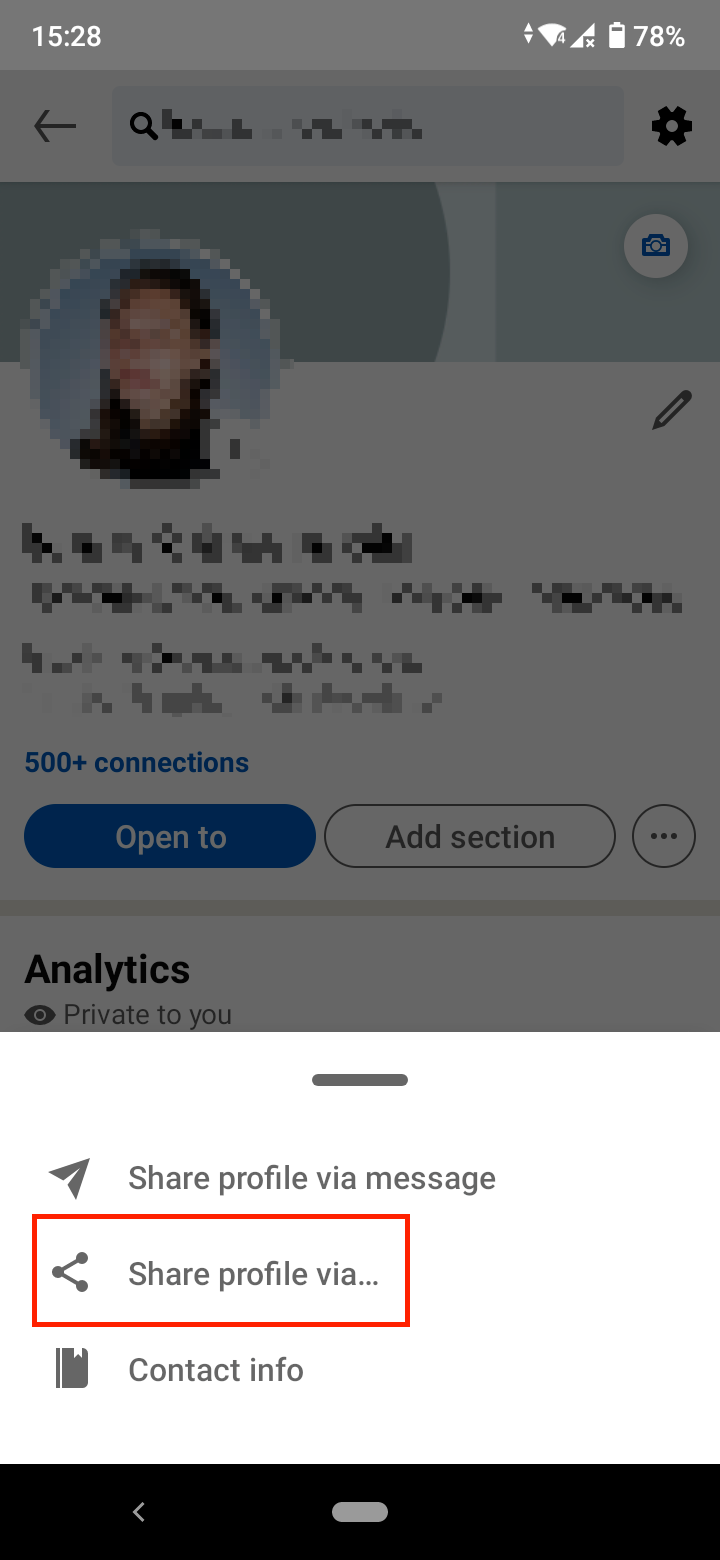 Choose one from the sharing options.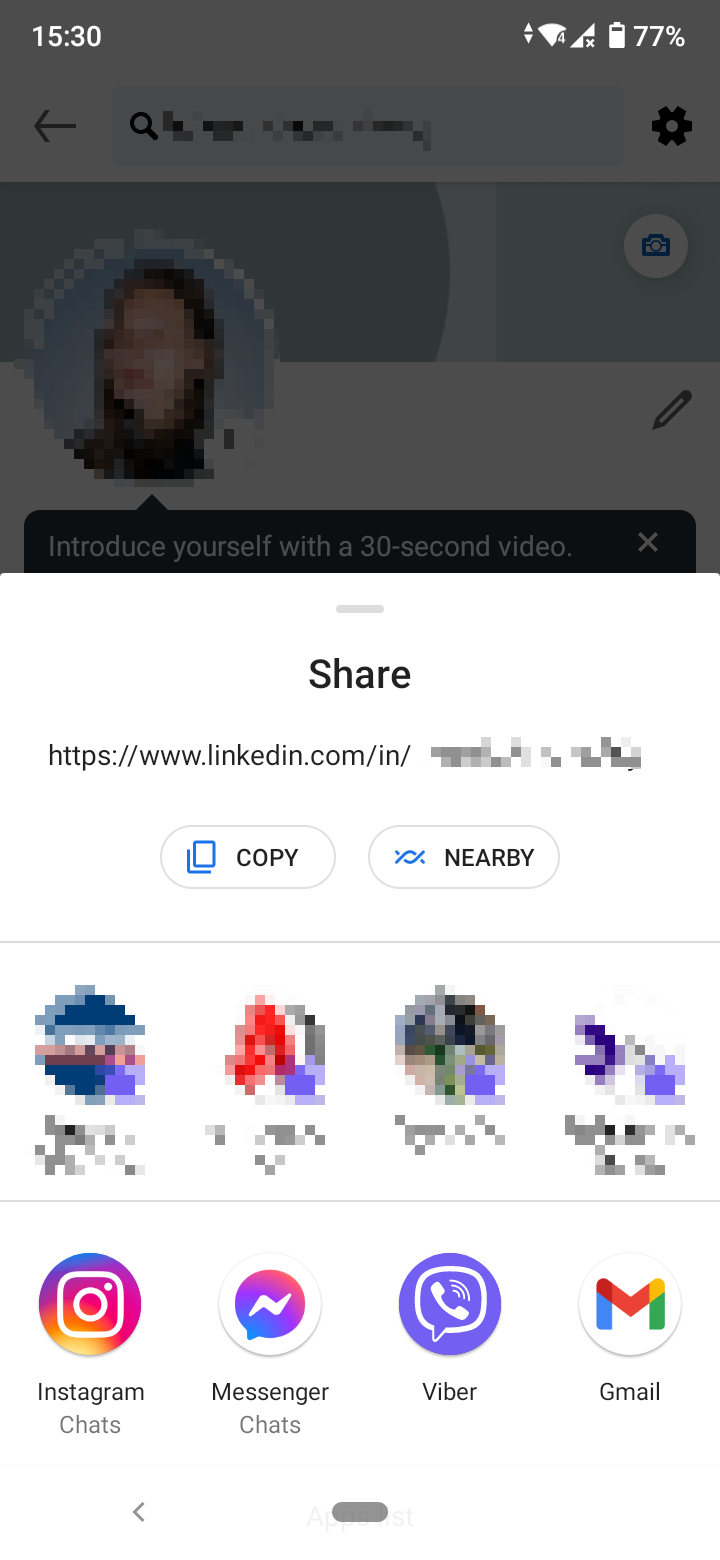 How to customize your LinkedIn profile URL
If you want to change or customize your public profile URL, you can do that.
Take the same steps as the ones above to find your profile URL to come to the Public profile settings page.
In the section that 'Edit your custom URL', click on the pencil icon under your profile URL.
A text box will open in the URL with your name.
Customize the last part of your LinkedIn profile URL.
When done, click 'Save'.
There are several things to bear in mind before you start customizing your LinkedIn URL:
Custom LinkedIn URLs are created on a first-come, first-serve basis.
You can only have one custom LinkedIn URL at a time.
Your custom URL must contain 3-100 letters or numbers.
You can't use spaces, symbols, or special characters.
The customizable part of the URL is case insensitive i.e if you write JaneDoe, janedoe or janeDoe, all of them will lead to the same profile.
You can change and customize your LinkedIn URL up to five times within six months.
You should be able to go back to your old URL immediately after changing it. If for some reason you can't, contact LinkedIn's Customer Service.
If you change your URL, the old URL will be unavailable to other users except you for six months.