Tijana Kargovska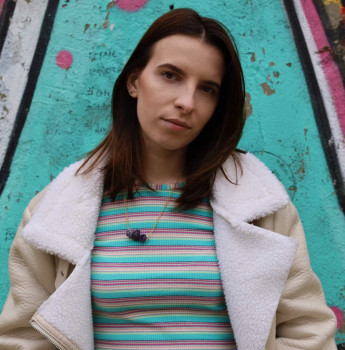 According to a LinkedIn survey that was created by New York Times, 41% of managers and recruiters were more drawn to candidates that had volunteering experiences listed on their resumes.
Hence, since modern job searches have officially switched to LinkedIn, people have started transferring their entire resumes to LinkedIn's services.
Additionally, since all employers want to see your work experience, interests and what you accomplished, adding your volunteering work to your profile will be only considered as a bonus, and it's an addition to all your personal values and initiatives.
Therefore, is adding your volunteering experience on LinkedIn important? Absolutely.
Since nearly all LinkedIn users are adding their accomplishments, certificates, diplomas and experiences to LinkedIn, adding a volunteering experience will only boost you and your character traits in the eyes of employers, CEOs and recruiters.
Therefore, if you decided to add your volunteering work to your LinkedIn profile, but you're unsure of the steps, you're in the right place.
In the article below, we will guide you step-by-step through the process.
How do I add my volunteering experience to LinkedIn?
As we mentioned, volunteering experience is extremely important in the eyes of hiring managers and potential employers, since it can be considered as showing leadership skills, and taking initiative.
Even though volunteering is not considered as legitimate work experience, employers are quite aware how difficult it is to find volunteering opportunities, and how demanding it is.
Therefore, follow these steps to add your volunteering experience to your LinkedIn account:
On your computer, open the LinkedIn website and log into your account.
Open your LinkedIn profile, and click on the 'Add Profile Section' button.
From the drop-down menu, find the 'Background' option and click on it.
From the list of options, scroll down until you see the 'Volunteer experience' section.
A new 'Add Volunteer Experience' window will pop-up, where you'll need to fill in the name of the organization, your role/position, cause of the event, and when the volunteering work took place.
Additionally, you can add a brief description of what your role was, and be specific about what your responsibilities were while you were attending. Also, add what you learned while you were in that position, and how this volunteering experience helped with your personal development.
Finding an appropriate place to apply to volunteer
For those users that are seeking additional volunteering experiences, LinkedIn has a non-profit side of its services. Here, you can find volunteering opportunities that can help you grow professionally.
However, bear in mind that LinkedIn for Nonprofits is mainly for B2B (business to business) organizations, but there are possibilities for all types of candidates. There are plenty of live events that are educational, and are led by experts of all areas. The best part of it all is the fact that all of these events are free.
Therefore, if you're looking for a volunteering experience, and you have something particular in mind, there are a big number of LinkedIn users that posted about needing a volunteering position, and their posts went viral, which ultimately landed them some of the best volunteering positions they could imagine.
If you had 'Open to Work' added to your profile, but now you are looking to remove it, check out our blog post with steps on how to do it.