Tanja Lepcheska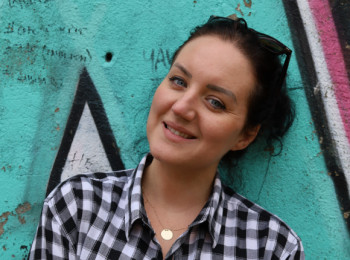 Regardless if you are using a basic or a premium Spotify account, when you are trying to log into your account there to stream your favorite music, you might not able to access Spotify due to a firewall blocking Spotify - also known to users as Spotify error code auth 73.
Of course, when that happens, you question what is going on and what you can do to make it go away.
In this guide, we'll show you how you can troubleshoot this issue and fix the problem.
Stay tuned to learn how to do it.
Also read: How to fix: Spotify autoplay not working?
What is the Spotify error code auth 73?
The Spotify error code auth 73 is a common error message that Spotify users get when using Spotify on Windows 10 or 11, indicating that they are not able to launch Spotify and play the music they want.
There are several reasons why this error occurs, most of them including incorrect country/region, unstable internet connection, an internal bug within the Spotify app itself, interference of VPN, a misconfigured proxy server, and so other conflicting software issues.
Related: How to Select Multiple Songs on Spotify?
Sadly, the advanced settings of Spotify automatically choose this misconfigured proxy server, but it can be changed.
The steps to do so are:
Launch the Spotify app and log in with your credentials.
Don't play any music yet, but first, click on your profile picture icon and choose the Settings option (right pane).
From the Settings menu, go to the middle pane and scroll down to Proxy Settings.
Click on the dropdown menu under Proxy type and select the option No proxy.
Save the change, close the Spotify app and relaunch it once again.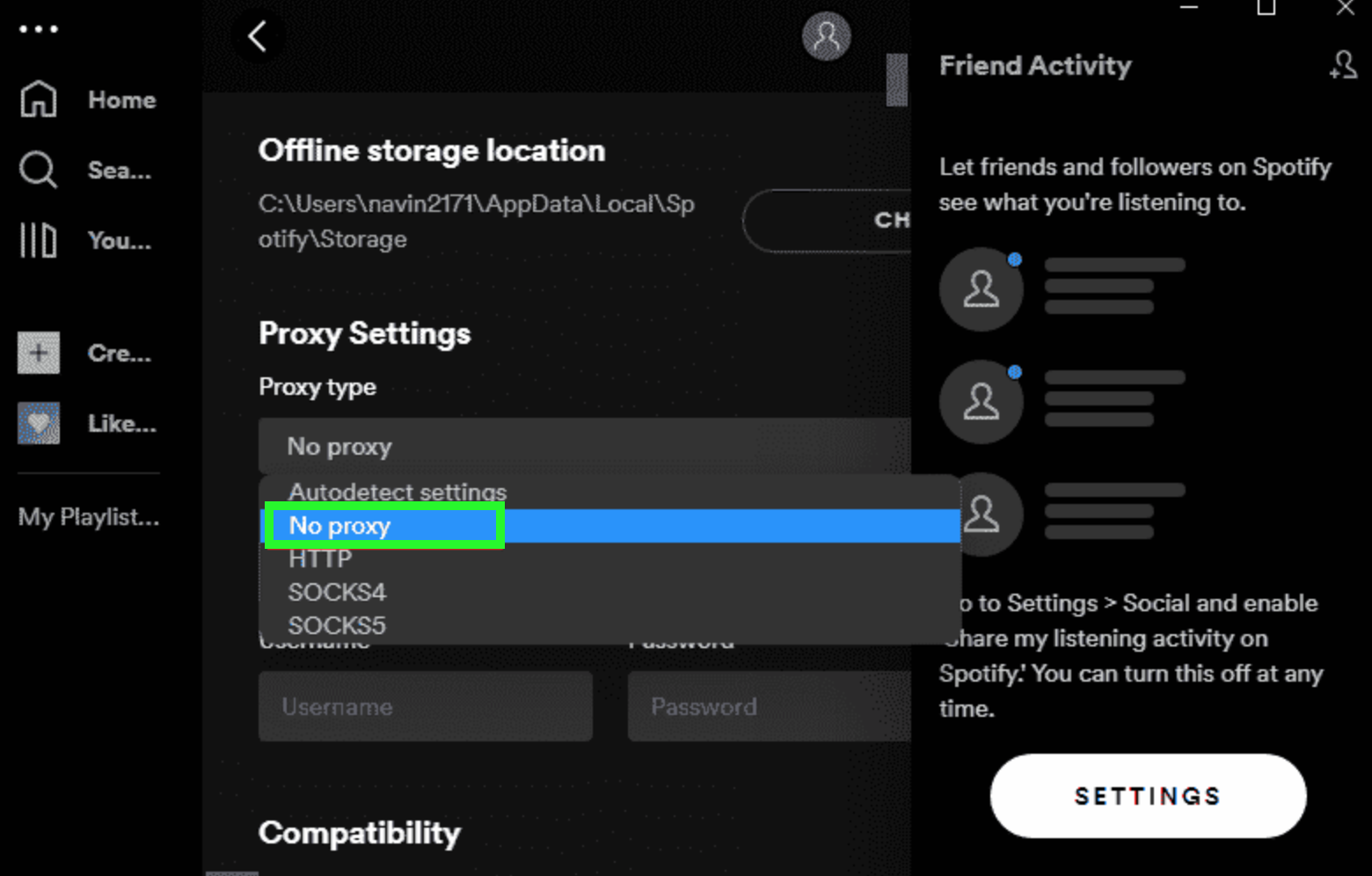 Fix No.2 Turn off third-party proxy
If changing your Spotify Advanced Settings to No proxy did not work out for you, and you are still seeing the error code auth 73, you might be using a third-party proxy application. Therefore, you need to turn off this proxy server on your system, and here are the steps to do it:
Open the Windows settings by pressing the Windows icon + I shortcut key.
Next, click on the option 'Network & Internet'.
From the options, select 'Proxy'.
To disable, toggle off the option - 'Use a proxy server'.
Click on Save.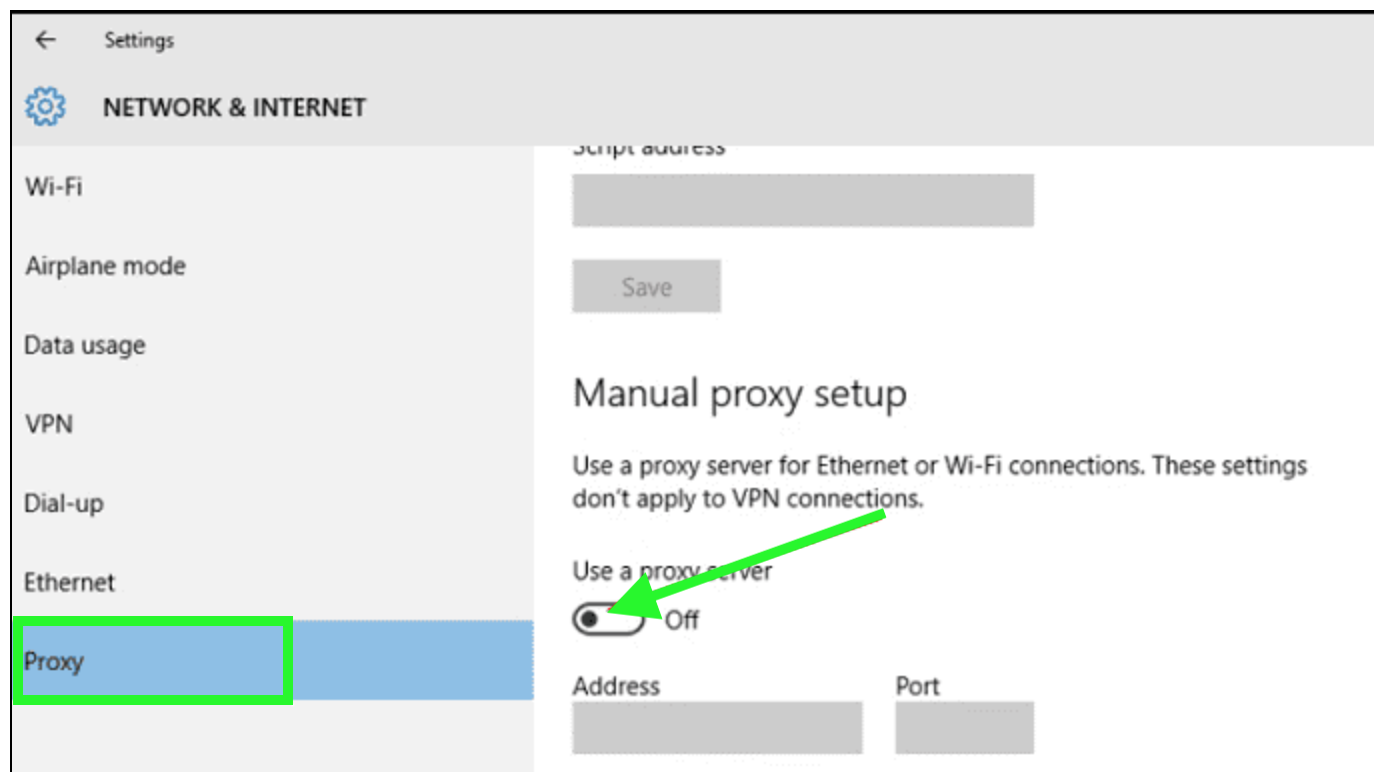 Fix No.3 Change the country
If you recently switched countries, you are also more likely to get the error code 73. So, you'll need to change the Spotify account country region to solve this issue.
Open your Spotify app.
Log in with your credentials.
Tap on your profile picture and choose 'Account'.
Tap on 'Edit Profile' (under Profile).
Tap on the dropdown icon under Country or region and choose your country region.
Tap on 'Save Profile'.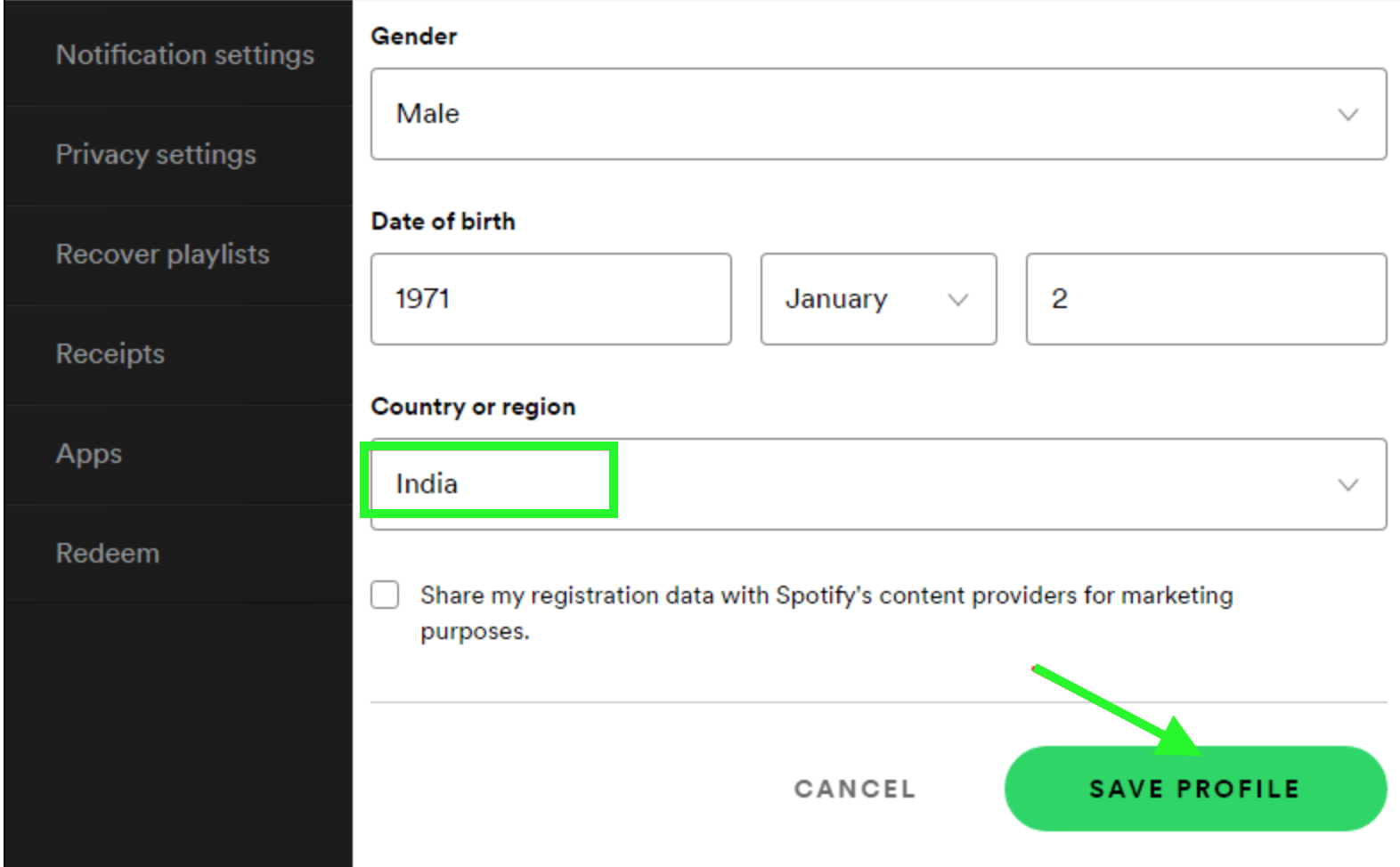 Fix No.4 Allow Spotify from Windows Firewall settings
Sometimes, custom Firewall settings can be the reason why Spotify is not functioning properly. Firewall settings are causing are blocking Spotify from communicating with the server, and you need to allow Spotify from the Windows Firewall so that it does not block any service.
First, press the Windows key to open the start menu.
In the search box, type in Windows Firewall and press Enter.
Click on 'Allow apps to communicate through the Windows Defender Firewall option'.
Click on 'Change settings' and search for the Spotify app.
Put a checkmark on both the Private and Public options.
In the last step, click on OK.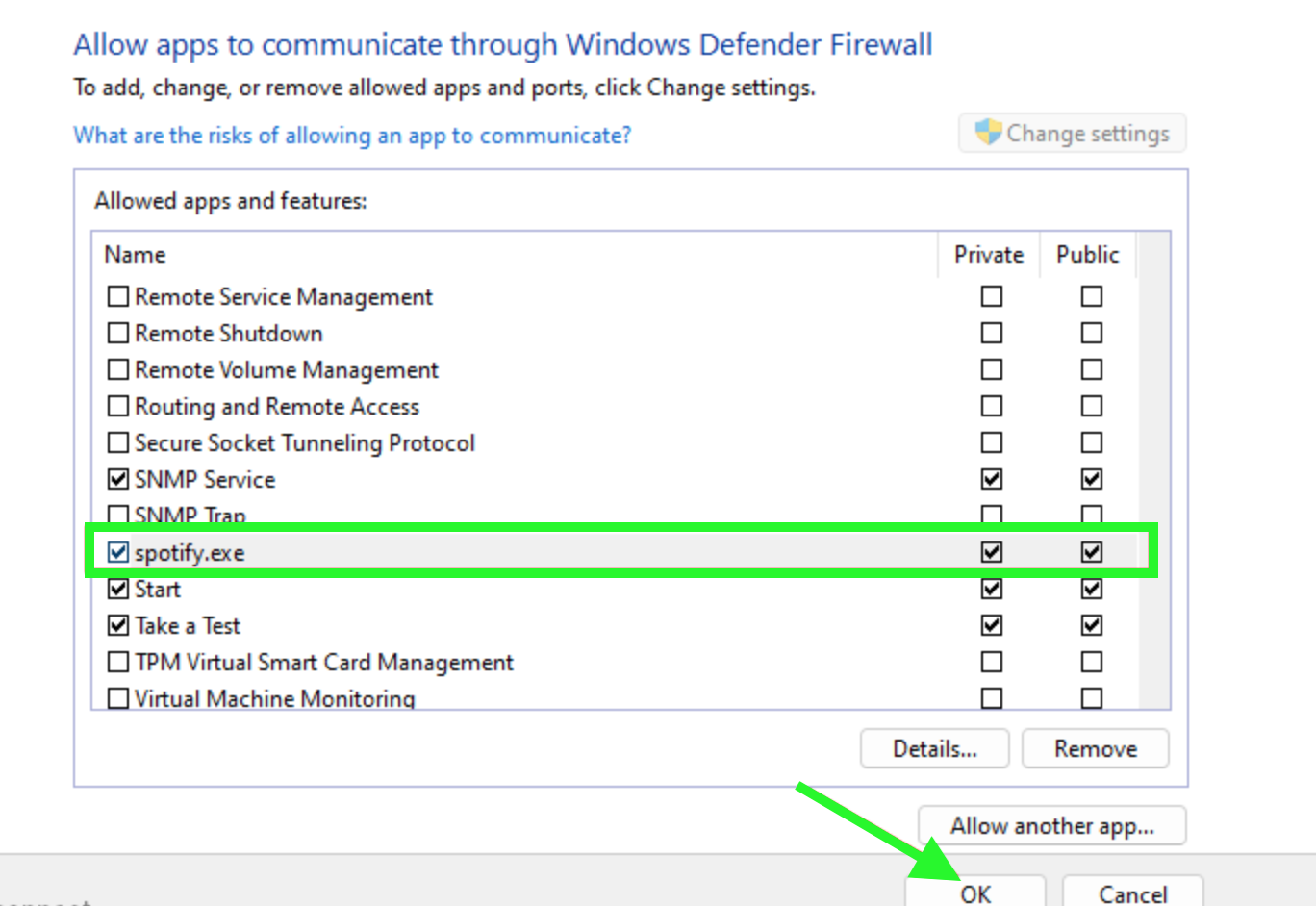 Fix No.5 Disable/Uninstall off third-party VPN
Another proven fix, as reported by users on Windows 10 and 11 who tried it, is to disable or uninstall a system-level VPN.
Navigate to your Windows Settings.
Click on 'Network & Internet'.
Click on 'VPN' (left pane).
Toggle off the option 'Allow VPN over metered networks'.
Also, you can uninstall any third-party VPN:
Navigate to Settings > Apps > Apps and features and find a list of all the apps that are installed on your system > click on the three dots next to the installed VPN application and select 'Uninstall'.
Fix No.6 Edit the Hosts file
If nothing works out for you from all the abovementioned solutions, editing the Hosts files of Spotify is also something you can try to fix the error code auth 73. Sometimes Spotify might be blocked by hosts file in Windows 10 or other versions, so you need to modify the file by following these couple of steps:
Open the Notepad on your system in administrator mode.
In the Notepad window, press Ctrl + O.
Navigate to the location C:\Windows\System32\drivers\etc.
From that location, you will be able to type on the dropdown icon and select 'All Files'.
Right-click on 'Hosts' to open the file.
Select the option 'Open with' and choose 'Notepad'.
When the file shows up, look for - 0.0.0.0 weblb-wg.gslb.spotify.com0.0.0.0.0.
Save the file and delete this address.
Relaunch the Spotify app and try to play music.
You might also be interested in: How to Follow Someone on Spotify.
Fix No.7 Try using a mobile hotspot
There is no harm in trying this fix, and it will take you only a few moments. Connect your smartphone to a mobile hotspot and then open Spotify as usual.
Fix No.8 Last resort, reinstall the Spotify app
Simply uninstall and reinstall the Spotify app to start from scratch. All in all, there might be a temporary bug that causes this error code. Also, another benefit of this is that when you reinstall it, your Spotify app will have no corrupted cache files.
Conclusion
Hopefully, these couple of fixes helped you solve the problem when Spotify is showing the error auth 73 in your Windows 10, or 11. If nothing has worked out for you yet, you can always contact Spotify's support team and explain the issue.
In case you are also dealing with other issues on Spotify, for example, if you see the error message "Spotify can't play this right now", or when Spotify is not playing downloaded songs - we can help you fix those issues.
Also, we have other guides on how to fix: Spotify not remembering where I left off on devices.
FAQs
How to fix Firewall blocking Spotify?



Disable Spotify proxy server


Disable Proxy server from Windows Settings.


Change the Spotify account contry


Allow Spotify through Firewall