Tijana Kargovska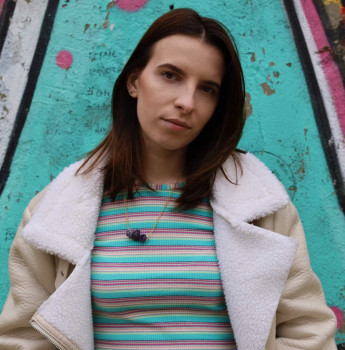 One of the leading music streaming services - Spotify, rolled out this year's "Spotify Wrapped" on December 1, 2021. This is a collection that gives you insights into which genre, artists, podcasts you have listened to. It even has the exact time you spent listening to music up until the 1st of December.
If you are an Apple Music user, you'll be happy to hear that Apple Music has a similar feature like Spotify Wrapped - Apple Music year-in-review 2021.
However, a lot of issues were reported from users, such as Spotify Wrapped Stories not showing up on their feed, or not being able to open the story-like videos of what your year has been like and the app crashing.
Luckily, we've got solutions to this problem.
How can I fix my Spotify Wrapped 2021?
Search the "Spotify Wrapped" if it's not showing up on the homepage - if the Spotify Wrapped banner is not showing up on your home page, try searching for it yourself. In the search bar, type in "Spotify Wrapped" or just "Wrapped". The feature should pop up first, along with the playlist of your most played songs in 2021.
Update app to stop app crashing/banner not showing up - if your app is crashing once you click to watch the cards/stories, or you can't see it at all, try updating your app. Plenty of users reported the issue being fixed after they updated their app to the newest version. Just go to the App Store or Google Play Store, and update your app.
Clearing cache memory - You can clear your Spotify cache data to try fixing your Wrapped feature. A number of users have also reported fixing the problem by taking this step. The "Clear Cache Data" feature is usually under Apps > Spotify > Memory.
Signing out and signing in again - signing out and signing in again might help if something's wrong with your account. From the home screen, go to the Settings icon, scroll down to Log out, and after that just log back in using your username and password.
Uninstalling and reinstalling again - you might want to try the oldest trick in the book to get your Wrapped at last - uninstalling and installing again. Regardless of how simple it sounds, it often helps fix the issue of the problem.
Disable Battery Saving mode - Having Battery saver activated sometimes causes the stories to crash, and you being unable to see them. Try listing through the 2021 Wrapped banner after disabling the saver mode.
Developer Mode Settings - having changes made in Developer mode might be the core of the issue. To check your settings, try checking Window Animation Scale, Transition animation scale and Animator duration scale. You'll need to make sure that they are all set to x1 (the default setting to every phone) or turn them on if they are turned on.
Hope this article helped you to get access to your Wrapped Playlist. So, look through your favorite artist, songs, and click on the "Share this story" button to share your top artists to social media apps!
Also, learn how to share the music you are listening to on Spotify on your Instagram story.