Are you struggling when having a call on your iPhone because the ear speaker just stopped working properly? If your answer is yes, you're in the right spot.
This issue is more common among iPhone users than you might think, and a lot of users have been complaining regarding the same issue - the ear speaker not working on their iPhones.
However, due to the fact that this appears to be a fault in the iPhone's hardware, Apple has listed several different methods on their website you can try when you're experiencing such issues.
Yet, some of Apple's methods and tactics about how you should fix this issue don't seem to work, so we did some research for you.
In the article below, we listed several additional and new methods about what you should do to fix the issue.
Hence, if you're having trouble with your iPhone's ear speaker, dive right in!
How do I fix my iPhone's ear speaker not working?
There are several different causes to why your iPhone's ear speaker seems to have stopped working properly. Below, we listed different methods on how you can fix it, before resorting to taking your device to a repair shop.
Method 1: Checking the volume
This might sound quite simple, but turning the volume all the way up should be the first thing you try. The Volume Up button on iPhones also works for the 'Ringer and Alerts' feature, so you might have accidentally turned the volume down for phone calls, instead of the volume for the ringer.
Method 2: Removing the case and plastic cover
Most iPhone users keep their phones and screens protected by using phone cases, and plastic or glass covers for their screens. However, some covers also cover the ear speaker, which might be why you're unable to hear the sound and think your ear speaker is broken.
Try removing the plastic/glass cover, and see if this helps you to resolve the issue. If not, move onto the next method.
Method 3: Cleaning the speaker
You would be surprised to learn how much dust and dirt accumulates in both speakers on a daily basis. Try cleaning the ear speaker carefully, since this might be causing your issues.
You can use a toothpick to lightly brush off any dirt that can be found in your speaker, and use a dry cloth to remove the dirt that comes out. Try making a call afterwards, and see if the ear speaker starts working.
Method 4: Turning off noise cancellation
iPhones have a built-in noise cancellation feature. As helpful as it might be, sometimes it may do more damage than good. Try turning it off to see if this is why your iPhone/iPad is not working properly.
Open 'Settings' on your phone, and go to 'Accessibility'.
Under 'Audio and Visual', click on 'Phone Noise Cancellation', and turn the feature off.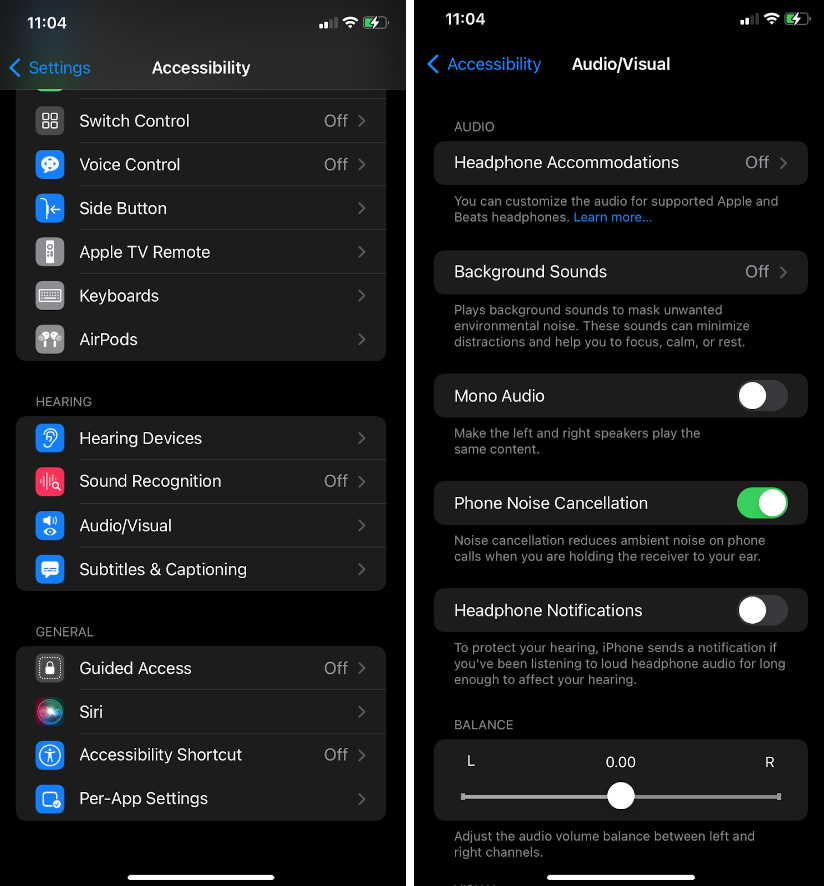 Method 5: Resetting all settings
If your iPhone is running on iOS 15, you should consider resetting all settings on your phone. Glitches and bugs were reported once the iOS 15 update was released, and reportedly doing a reset on your phone settings has helped users to get their phone to work properly again.
Open 'Settings' and under 'General' click on 'Transfer or Reset iPhone'.
Next, click on 'Reset', and click on 'Reset all Settings'.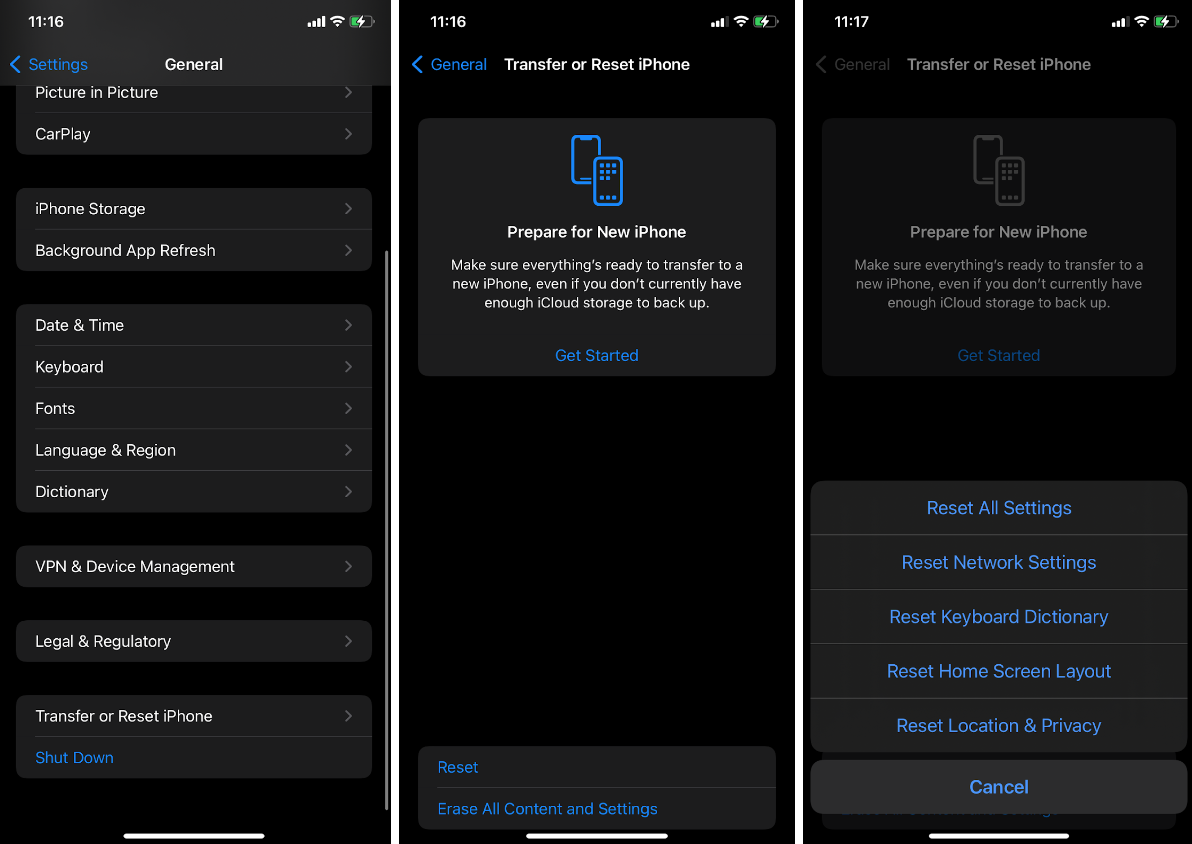 Method 6: Performing a force restart
Ultimately, if all else fails, try restarting your iPhone. This might sound like a simple trick, but it helps getting rid of temporary bugs and glitches, and might help you to resolve the issue. Hold the Volume Up/Down button, and the side button simultaneously, and slide on the 'Power Off' slider.
Wrapping up
These were some of the most common methods to fix your ear speaker not working on your iPhone. If none of the above-mentioned methods have helped, you should consider finding an authorized repair shop, and bringing your iPhone there.
If you liked this article, check out How to Fix: Unable to Load Video - iPhone and How to Turn Off Headphone Safety on iPhone.