Emilija Anchevska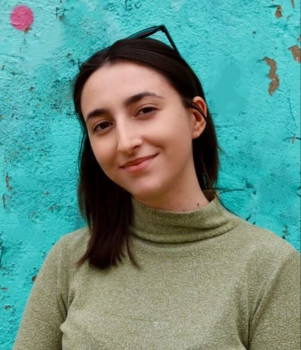 Pinterest is one of many users' top options for generating ideas and inspiration.
Besides being the 'creative online corner,' Pinterest is a social network where many users try to promote their work to gain influence within a specific industry. Due to these reasons, many users are trying to build a relevant follower list, which means that some existing followers might need to be removed.
The tricky part about Pinterest is that there isn't a native feature for deleting or removing followers from your Pinterest profile. To delete followers on Pinterest, users need to block them, which will completely restrict those users from engaging with the profile.
So, in this post, we will go through the steps of blocking a user on Pinterest.
You can also check out: How to unblock someone on Pinterest?
How to delete followers on Pinterest
As previously mentioned, users can only block other users on Pinterest if they want to delete them from their follower list.
Users can delete followers on Pinterest via desktop or mobile, and here are the steps for both devices.
Open the profile of the person you want to block.
Click the 'three dots' menu, or you might also see a flag icon.
Click 'Block.'

Click 'Block' to confirm.

Open the Pinterest app.
Tap on the three dots located next to the corner of the screen.
Tap the block button.
Tap block again.
Also, read: How to unblock someone on Pinterest
What happens when you block someone on Pinterest?
When you block someone on Pinterest, you prevent them from following you, messaging you, and interacting with your pins.
Users are not receiving any notifications when you block them. However, Pinterest will alert them if they try to engage with your profiles or pins.
The pins you have saved from the people you have blocked will remain visible on your profile, and those users will still appear in your search, feeds, and group boards. If you don't want their pins to remain on your board, you will need to delete them one by one manually.
Why should you delete followers on Pinterest?
Pinterest is a valuable social media site that can be used to promote your work, build links and increase traffic to your other networks.
However, to get the most out of one social media network, you need to promote your work to people who are genuinely interested in your product or service. Therefore, cleaning your follower list from Pinterest accounts that are spammers' accounts can help you build a list of relevant audiences.
That being said, it is always better to have a smaller but engaged and "loyal" audience than a huge amount of followers who are not interested in your work.
If you are interested in learning more about Pinterest, make sure to read: Can You See Who Viewed Your Profile on Pinterest? and How to Enable Dark Mode on Pinterest - MacBook.
Wrapping Up
There isn't a native feature within the Pinterest app that allows users to delete those who follow them.
As an alternative, users can block other users, which will prevent them from following, messaging, or engaging with their pins.
Additionally, blocked users will still pop on users' feeds.