Tijana Kargovska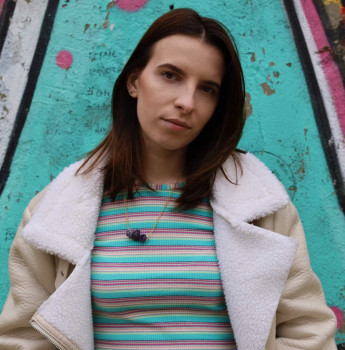 Taking into consideration how rapidly TikTok blew up and became a competitor to all other major social media platforms, the TikTok app is truly well-developed, and its algorithms are working really well.
However, as the gravity of the platform is expanding, and TikTok is currently counting 1 billion active users, some errors and glitches now and then will surely happen.
Fortunately, most of the issues that were reported by TikTok users are easily fixable, and the platform is still on top of the list of apps with the best UX/UI.
Reportedly, users lately have been experiencing a not-so-common issue, i.e. TikTok constantly resetting, and showing the 'welcome' home screen repeatedly for users that have been on the platform for some time now.
Luckily, there are things that can be done to get rid of this annoying issue and to get your TikTok back to normal again.
Hence, if your TikTok is repeatedly resetting as if you just joined the platform, check out what you can do to fix it in the article below!
Why is my TikTok constantly resetting?
Even though there is not a certain reason as to why you're experiencing this issue, according to user reports, these are the most common ones:
Updating the app might cause TikTok to reset as if it just got downloaded.
No storage on the device.
Issues with TikTok's servers.
How do I get my TikTok back to normal?
As we mentioned, since it can't be determined what is causing the TikTok app to keep resetting constantly, there are several things that can be done to try and get it up and running normally again:
Restarting the device
If you're experiencing any type of issues with the TikTok app, and it doesn't necessarily need to be the app resetting, restarting the device you're using can help resolve the issue.
It may sound extremely simple and easy, but this reboots the device's system, which makes all apps get a clean slate, and usually fixes all minor temporary glitches.
Regardless if you're an iOS or an Android user, restart your phone, let it rest for a couple of minutes, and relaunch the TikTok app to check whether the issue is still happening.
If it is, move on to the next solutions below.
Clearing phone storage
If your device has run out of storage, glitches and errors will happen with all apps, not only the TikTok app.
Hence, make sure to clear out some space, and try launching the app once again to see if the issue is still present.
Additionally, if you're an Android user, make sure to go through all your phone apps, and clear out the cache memory on each app you have installed (especially TikTok).
Clearing TikTok's cache data
Since iOS users do not have an option to clear out cache memory like Android users do, TikTok has a built-in option to delete unnecessary cache memory, which will optimize the app and help you get the best experience.
To delete cache memory from the built-in settings, follow these steps:
Open the TikTok app, and click on 'Me' in the bottom-right corner.
Next, from your profile page, click on the three dots in the upper-right corner, and open 'Settings & Privacy'.
Scroll down to the bottom of the page, and click on 'Clear Cache'.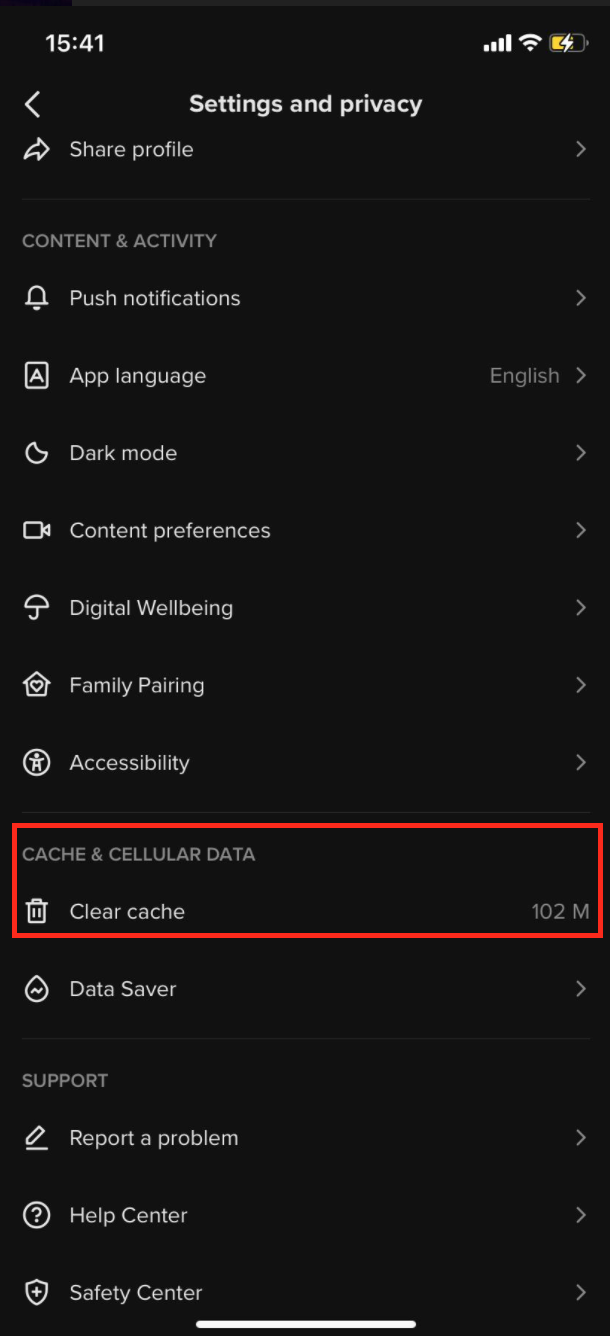 Updating the TikTok app
Another thing that might cause the TikTok app to display some odd behavior is if the app is running on an older version.
Since TikTok is currently among the biggest social media platforms, app updates are released constantly, and some of those updates that you missed may have a fix for the bug that is causing TikTok to keep resetting.
Hence, make sure to update your app by opening either the App Store if you're an iOS user, or Google Play Store if you're an Android user, and update the app to the latest released update.
System update on your phone
Similar to running on an older app version, if the device you're using is running on an older software, and hasn't been updated in a while, issues and glitches will happen across all apps, not only TikTok.
Hence, make sure to update your phone, and try relaunching the TikTok app to double-check if the app is back to normal.
Uninstalling and reinstalling TikTok
If nothing you tried so far seems to be fixing the issue on TikTok, try deleting the app and reinstalling it all over.
At times, some bugs are impossible to be removed without deleting the app entirely, so this should fix the problem you're experiencing.
Note: If none of the above-mentioned solutions seem to be fixing the TikTok app for you, consider contacting TikTok's support team, and going over the problem you have in order to resolve it as quickly as possible.
Further reading: How to Fix: "Too Many Attempts. Try Again Later" on TikTok