Tanja Lepcheska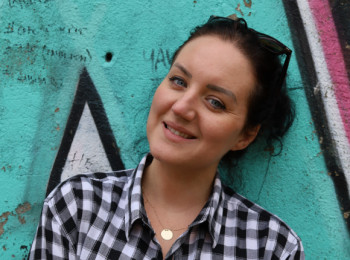 NYou have seen that "No Network Connection", or "No Internet Connection" error when you are on TikTok a couple of times now.
There can be more than one possibility of why you are experiencing the TikTok 'Network Error' on your mobile device, and here we'll tackle why it happens and how you can fix it.
Bonus: How to Fix: Why won't TikTok let me like videos?!
Why is TikTok showing the "no internet error"?
Predominantly this problem is caused when a smartphone is experiencing internet issues such as a weak connection, or it might be caused by TikTok's app software making the server go down.
If the cause is the internet, you need to switch to a better and more stable Wi-Fi connection and if TikTok's server is down, you just need to wait for a couple of minutes till it is back online.
But, there are also some other things you can do just to be on the sure side, so stay tuned to check them out and fix this problem.
Reset your internet connection
Regardless if you are using your mobile data or you are connected to a Wi-Fi network, resetting the internet network connection is probably the only thing you should do.
To reset from a mobile data:
Turn off the mobile data on your device.
Wait for a couple of minutes.
Turn it on again.
Launch TikTok as usual.
To reset it from the Wi-Fi:
On your smartphone, switch off the Wi-Fi connection.
Wait for a few minutes.
Turn on the Wi-Fi again.
Access TikTok as you would normally do.
Clear TikTok's cache data
Go to your phone's Settings.
Choose Apps.
Locate the TikTok app and tap on it.
Tap on Storage.
Choose Clear Cache.
Clearing the cache data off your TikTok app will erase the saved data from the videos you watched on TikTok.
Turn off the Data Saver
If the Data Saver is enabled and you are using the internet from your mobile data, it will decrease the quality of the videos on TikTok. Also, it might cause the loading time to last more up to not being able to load at all.
Open the TikTok app on your smartphone.
Navigate to your Profile (bottom of the screen).
Tap on the three lines (top right of the screen).
Locate the Data Saver.
Explore how to fix when you see the "Too Many Attempts Try Again Later" error message on TikTok.
Turn off the toggle
Or, you can restrict the data usage of TikTok from your phone's settings directly, Settings > Apps > TikTok > Mobile Data > switch off "Allow Background Usage Data".
Restart the app
Navigate to Settings.
Click on Apps and Notifications.
Choose Apps.
Find TikTok and click on it.
Click on Force Stop.
This will restart the working TikTok app.
Turn on TikTok permissions
Go to your phone's Settings.
Choose Apps and Notifications.
Find TikTok and tap on it.
Tap on Permissions.
Tap to turn on the permissions.
This will make your TikTok app load up again from scratch.
Update the TikTok app
You might be operating an outdated version of the TikTok app, which might cause the software to experience issues and bugs internally consequently leading to the network error showing.
The steps to update it are simple:
Go to the Google Play Store/App Store.
Search for TikTok.
Choose Update.
Another bonus: How to fix: Why does my TikTok keep resetting?!
Last resort: Uninstall and reinstall the app
This is definitely the final step you can do if none of the abovementioned ones work for you. Doing this will save you time clearing the cache and the app will be updated to its latest version.
You might be also interested in other fixes that you came across on TikTok, for example, how to fix "This Sound Isn't Licensed for Commercial Use on TikTok.