Bitmojis are personal emojis you can create and use to give a personal touch in communication online.
You can use the Bitmoji app to build your own emoji and integrate it with your phone keyboard. But you can also create your Bitmoji on Snapchat to present yourself on the app, instead of uploading a profile picture like other social media apps.
The options to customize your Bitmoji are extensive. You can choose between different 50+ skin colors, hairstyles and colors, facial features, outfits, accessories. There's even the option to take a selfie and recreate yourself in the app.
As one of the personalization options, the Bitmoji app and Snapchat also allow you to choose your Bitmoji gender when creating it.
People have been asking if they can change their Bitmoji gender to better express themselves, either because they chase the wrong gender or because they are transitioning in real-life and want their Bitmoji to reflect that.
If you are wondering how to change your Bitmoji, in this article, we'll talk you through the steps.
Another way you can personalize your Snapchat experience is with the Snapchat+ Friend Solar System.
How to change the Bitmoji Gender on Snapchat
Unfortunately, there's no option to make adjustments to the Bitmoji gender once it's created. You need to recreate your Bitmoji from scratch. To do it:
Open the Snapchat app and go to your profile.
Tap on the Settings icon at the top-right corner.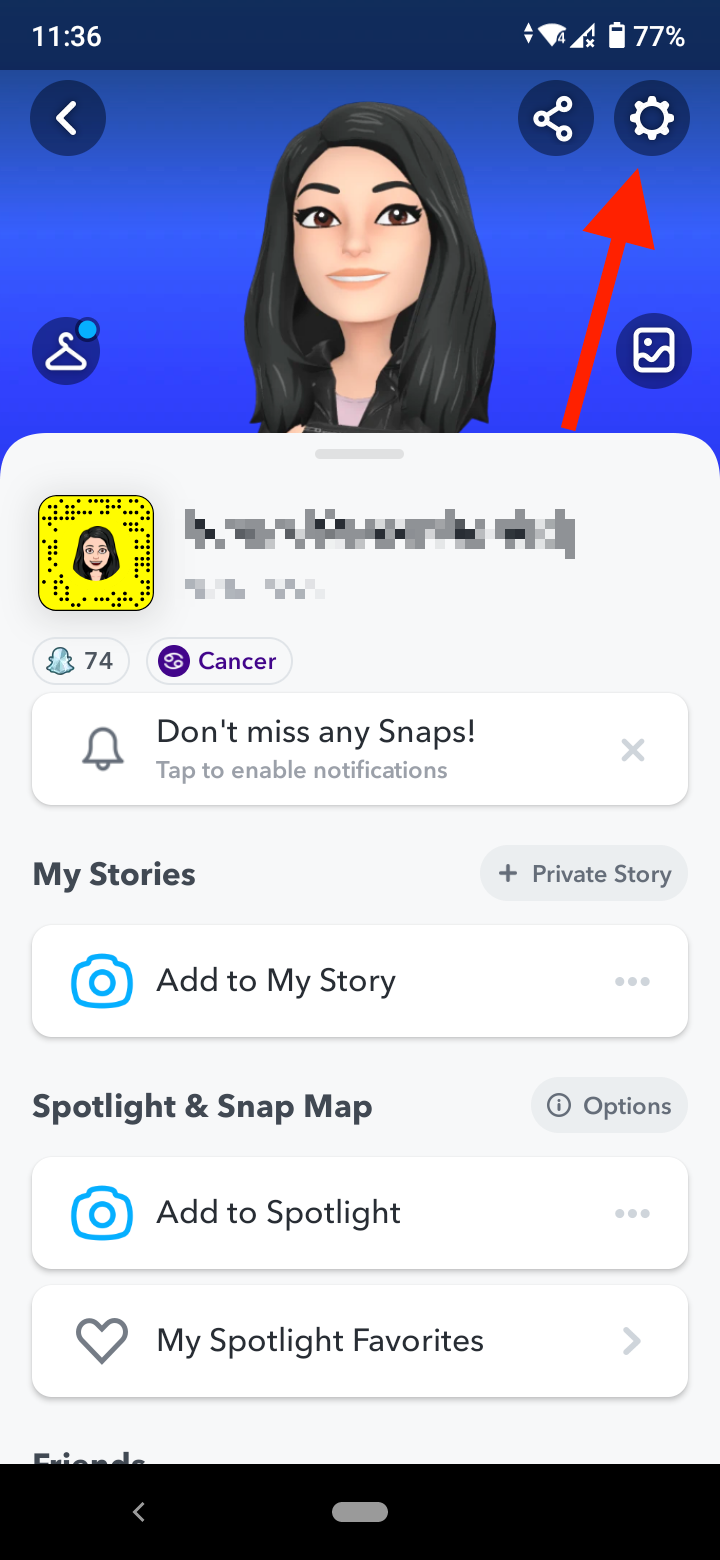 Select the 'Bitmoji' option under the My Account section.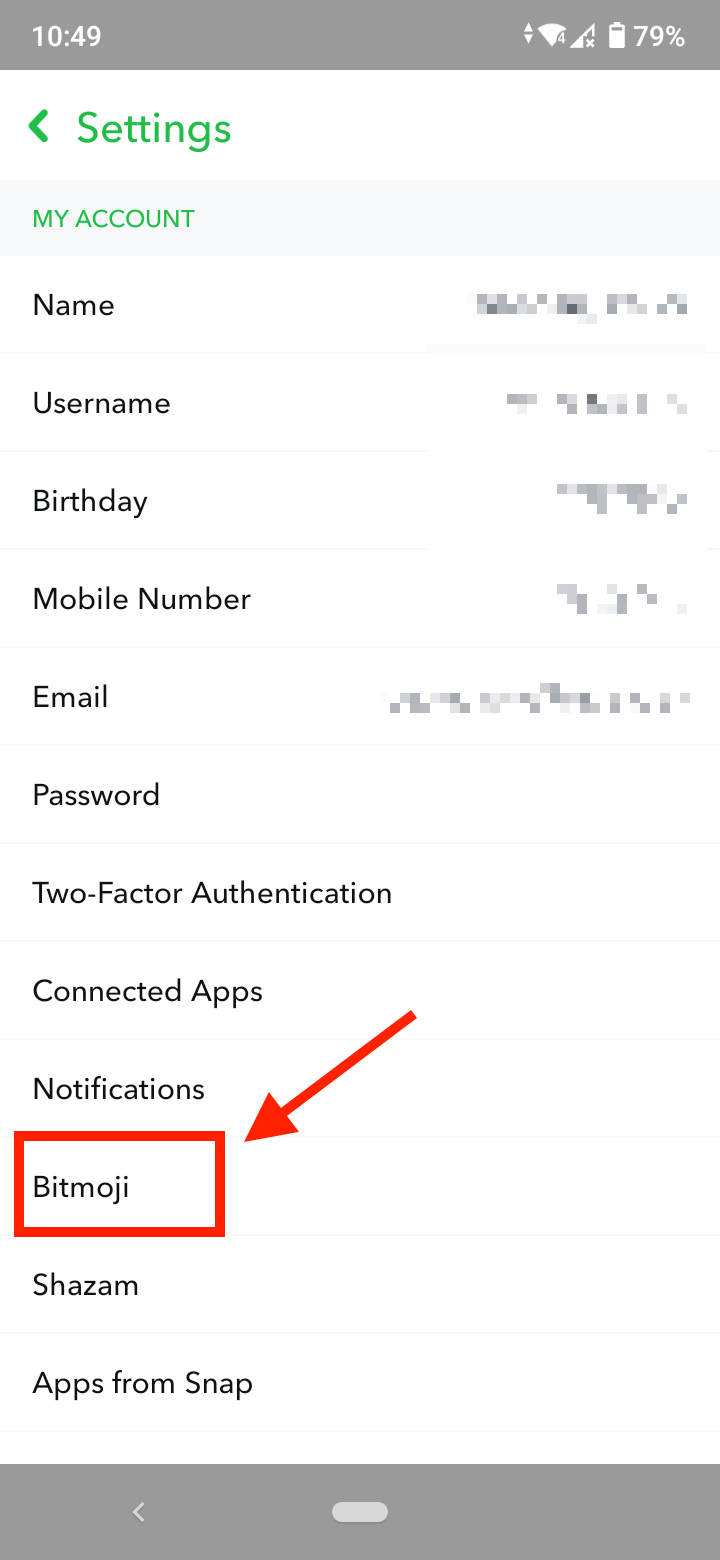 Although you see the 'Edit My Bitmoji' option, unfortunately, it doesn't allow you to change your gender, only your physical appearance or outfit.
The only option to change your Bitmoji gender is to tap on 'Unlink My Bitmoji' at the bottom of the screen.
In the pop-up window, tap on 'Unlink' to confirm.
Once you do this, you can go to your profile, tap on 'Create My Bitmoji' to start from scratch and choose a different gender.
If you want to change or delete your cameo on Snapchat, read how to do that in our post.
Read also: How to unpin someone on Snapchat.
How to change the Bitmoji gender on the Bitmoji app
If you want to change your Bitmoji gender on the Bitmoji app, you'll need to reset your avatar. Remember that you'll lose all of your custom details (facial features, hair, outfit, etc.). But you'll be able to select a new gender when creating your new Bitmoji.
To reset your Bitmoji:
Open the Bitmoji app.
Tap on the Settings (gear) icon in the top-right corner.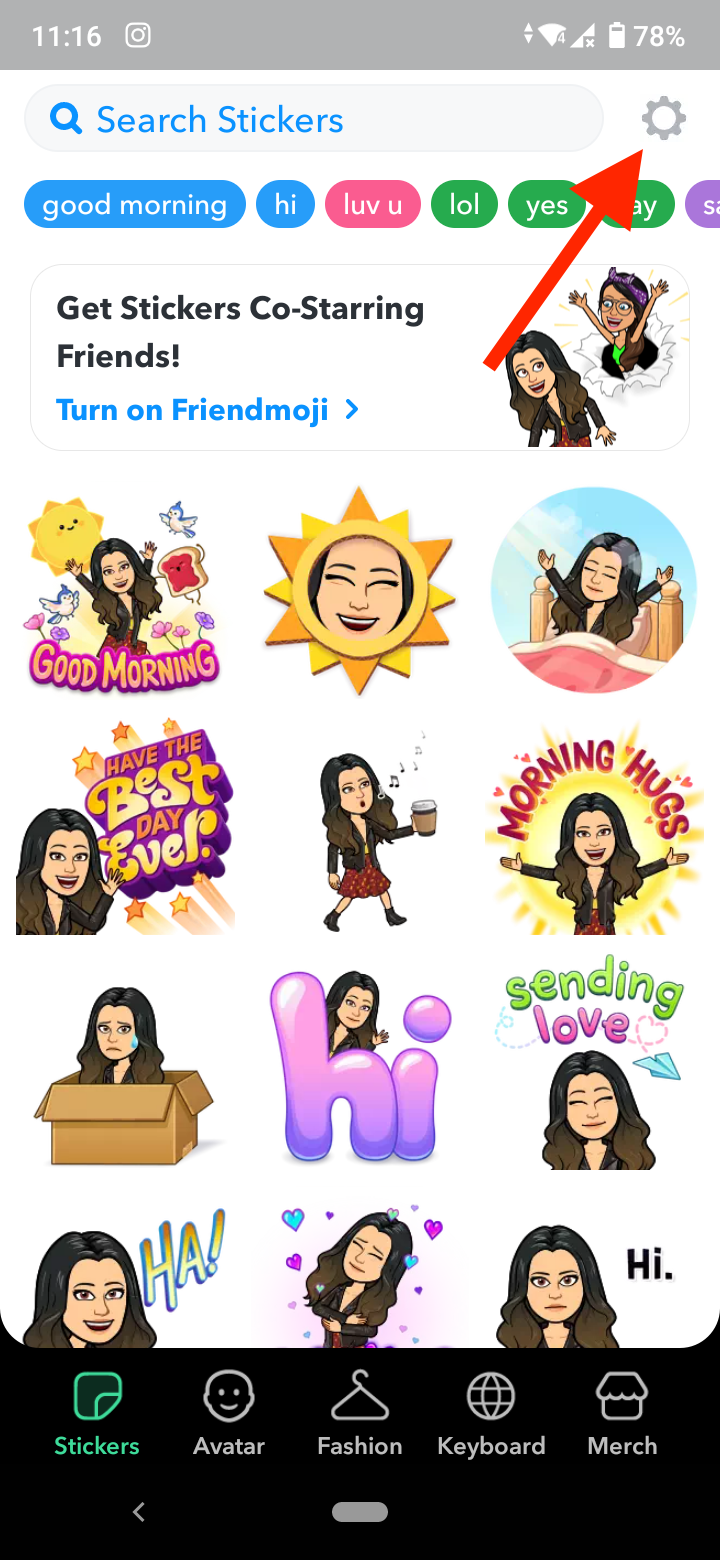 Tap on 'My Data'.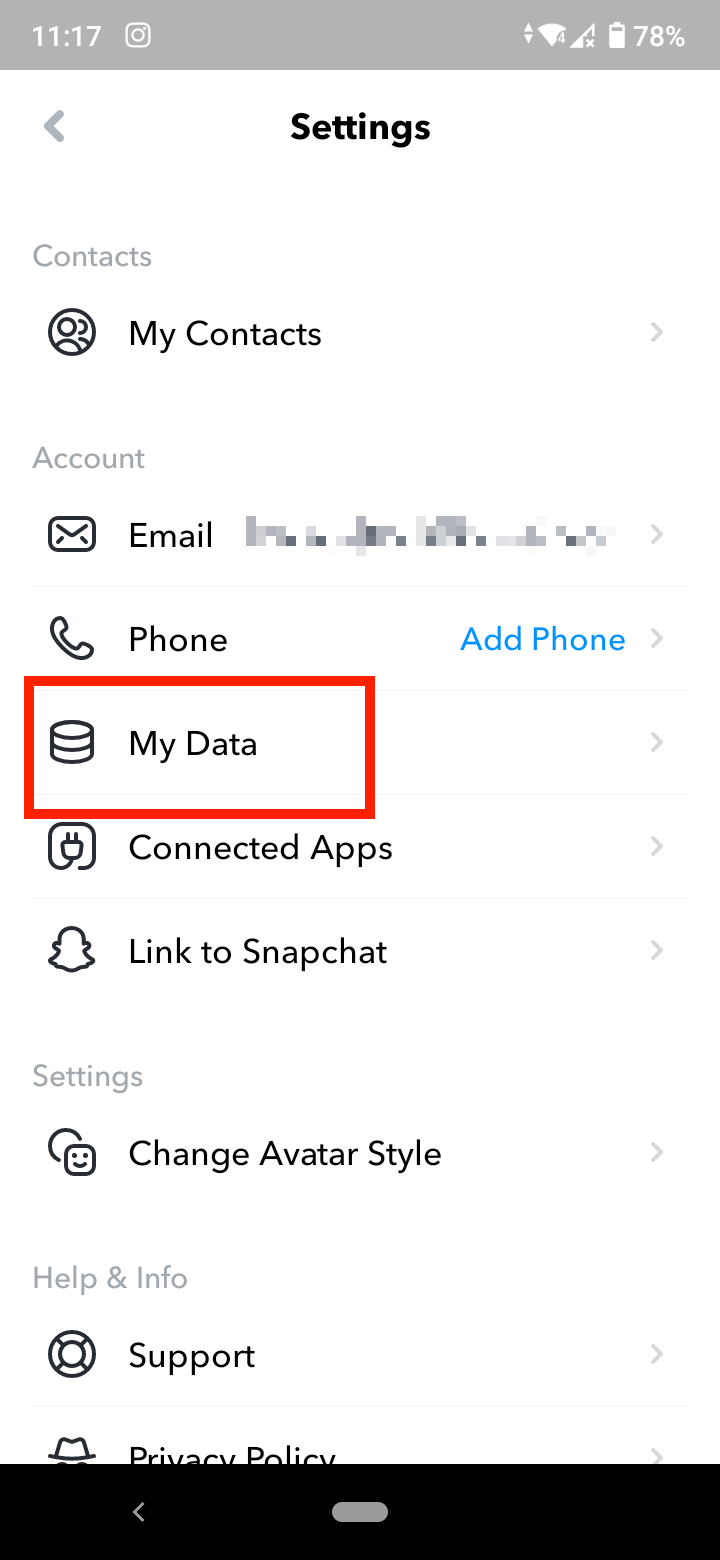 Select 'Reset Avatar'.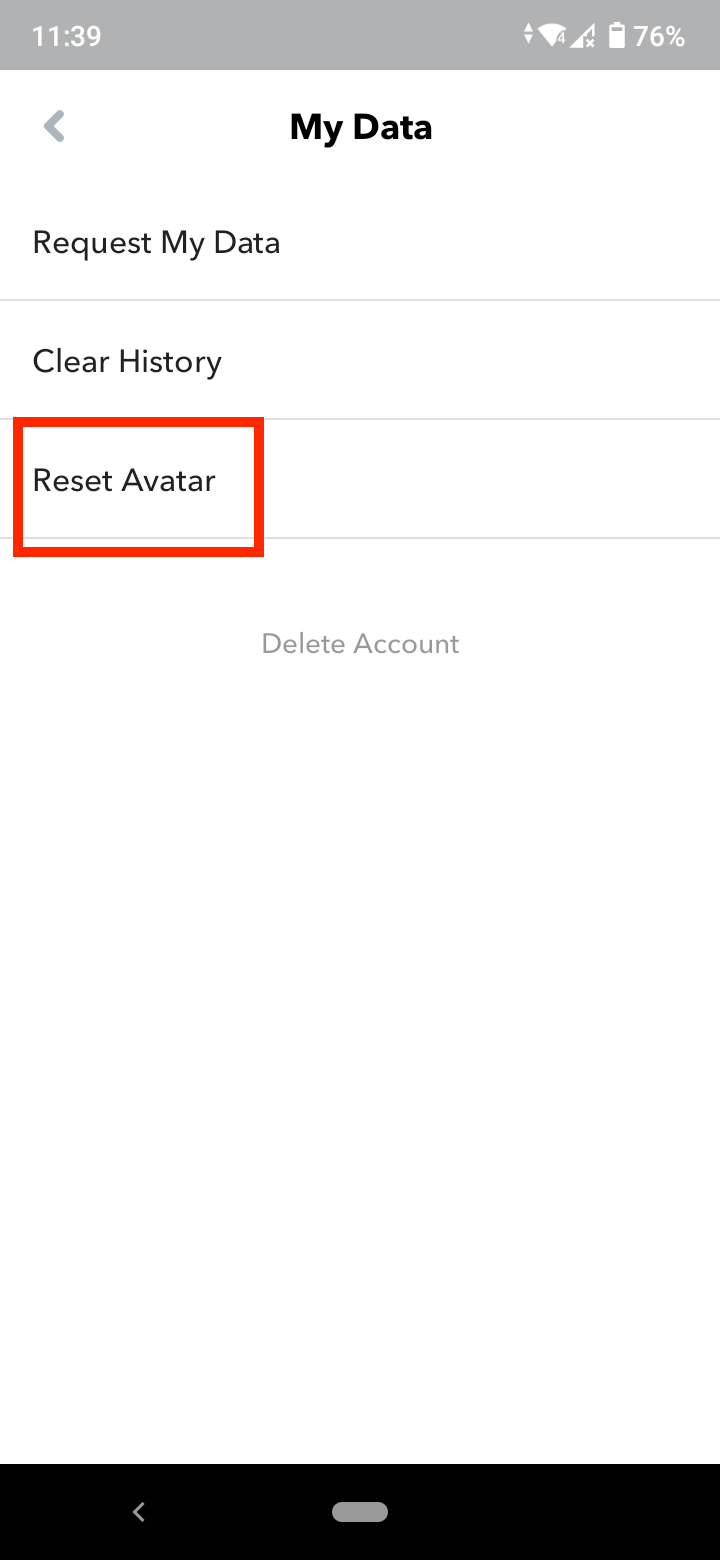 In the pop-up asking you to confirm, tap 'OK'.
Your Bitmoji will be reset and you'll be taken to the first screen where you can select your gender.
Recently, Instagram also rolled out their own customizable 3D avatars. Check out how you can create your own Instagram Avatar.
But did you know that you can create your Memoji on iPhone and Android as well?