Emilija Anchevska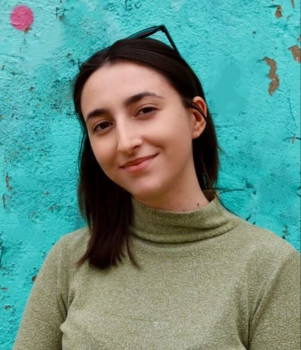 LinkedIn is one of the most popular platforms for finding jobs online, and its popularity is exploding every day.
In fact, there are more than 800 million users on the network who share their resumes, volunteer experiences, promotions, and everything else that has contributed to their career development.
Although regularly updating your public LinkedIn profile can increase public visibility, some users want to temporarily hide their profiles and become "unfindable" for at least some time.
It is possible for users to hide their public profiles in several ways, and this article explains all the options.
How to hide your profile on LinkedIn
Here's how to hide your public profile according to LinkedIn:
1. From the web app
Click on the 'Me' button at the top right corner of the homepage.
Click on 'Settings & Privacy'.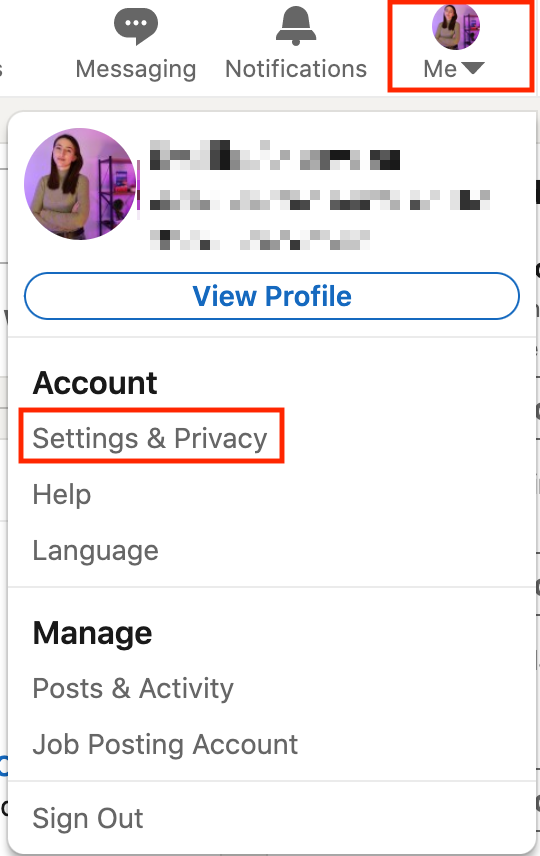 Click on 'Visibility', then click on 'Edit your public profile'.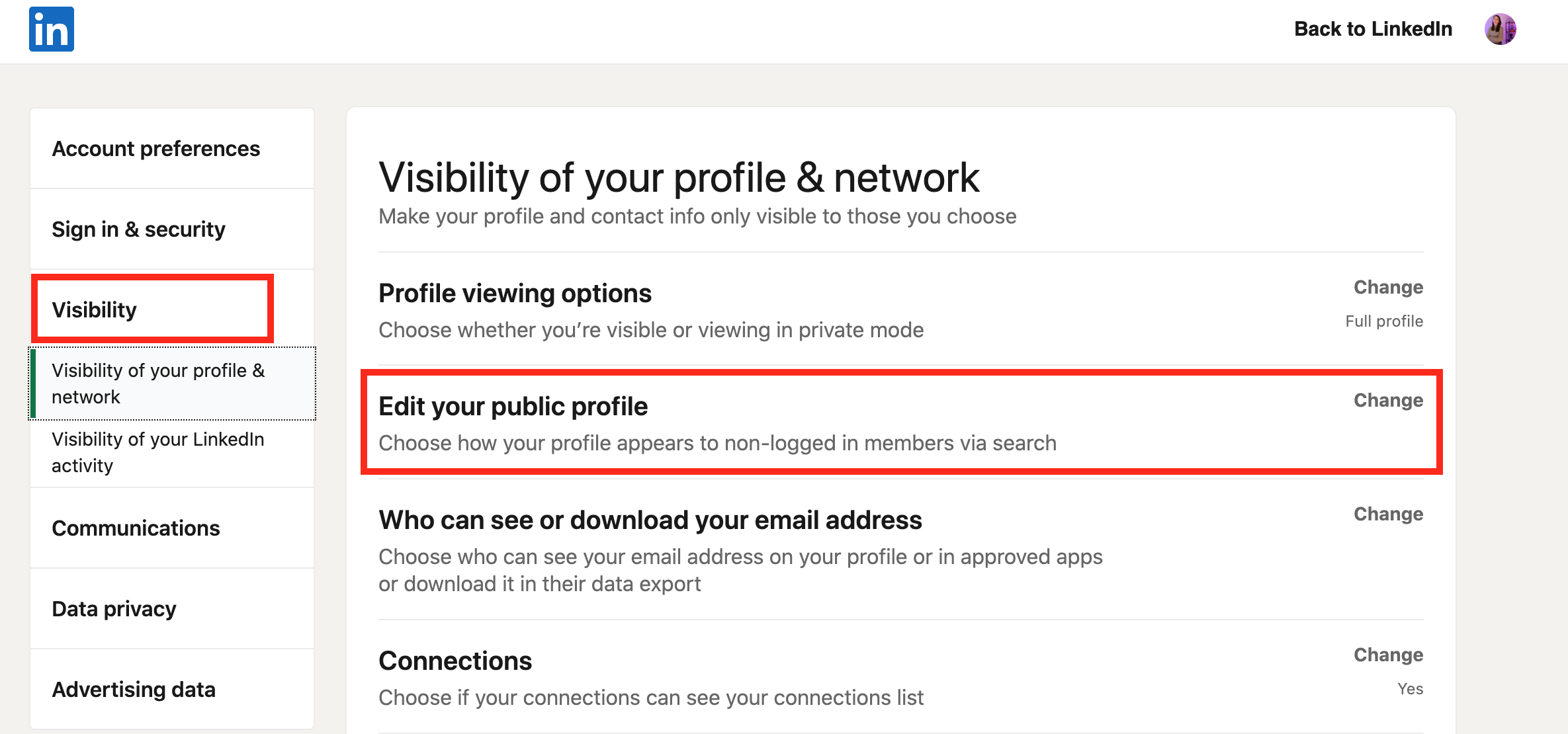 Then from the Visibility section, switch off your 'Profile's public visibility'.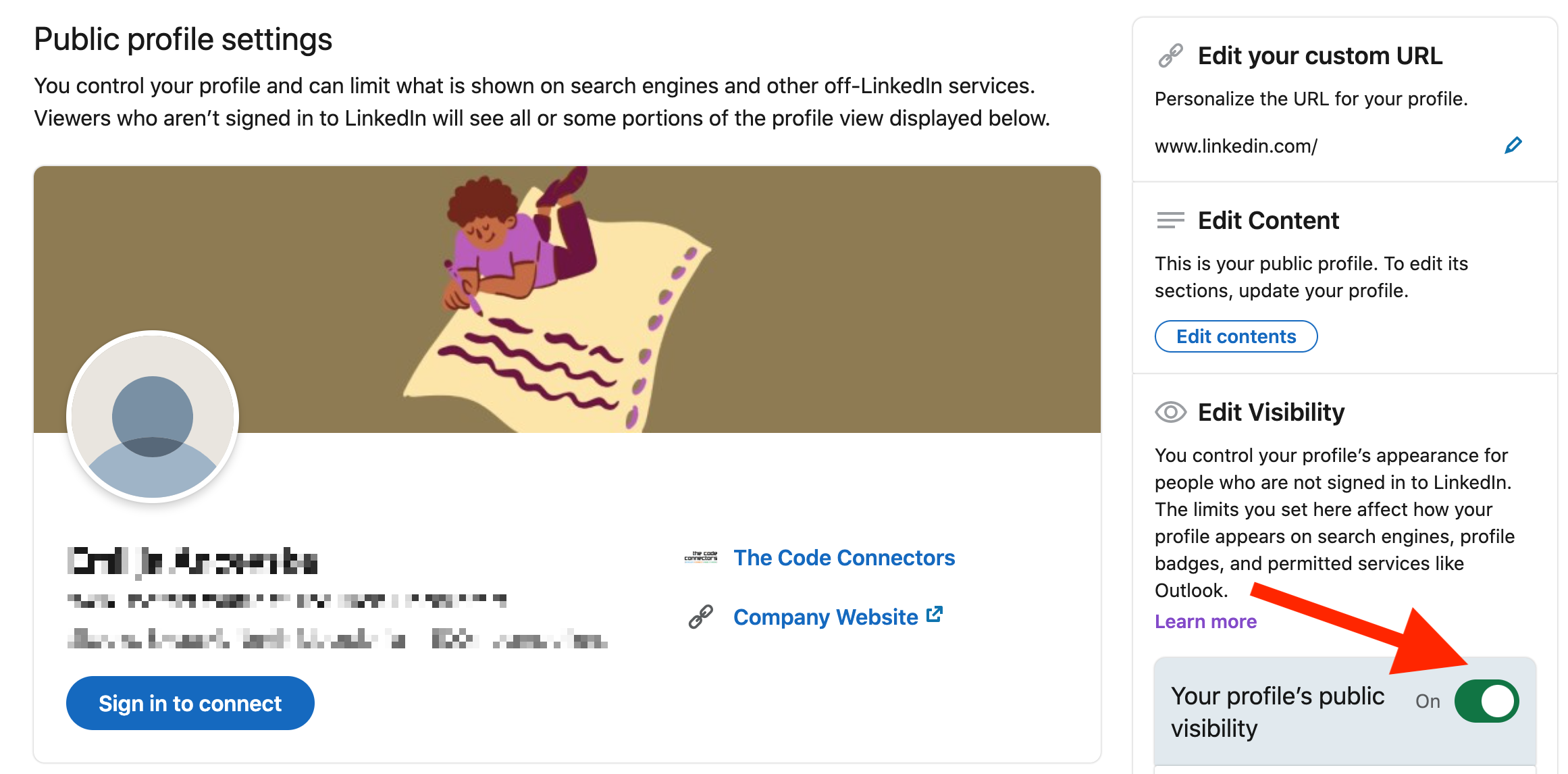 Keep in mind that this action will only make you invisible to users who are not signed in to LinkedIn and are trying to view your profile through search engines. Users who are signed in to LinkedIn will still be able to search and find your profile.
Here is how your public Linkedin profile will look: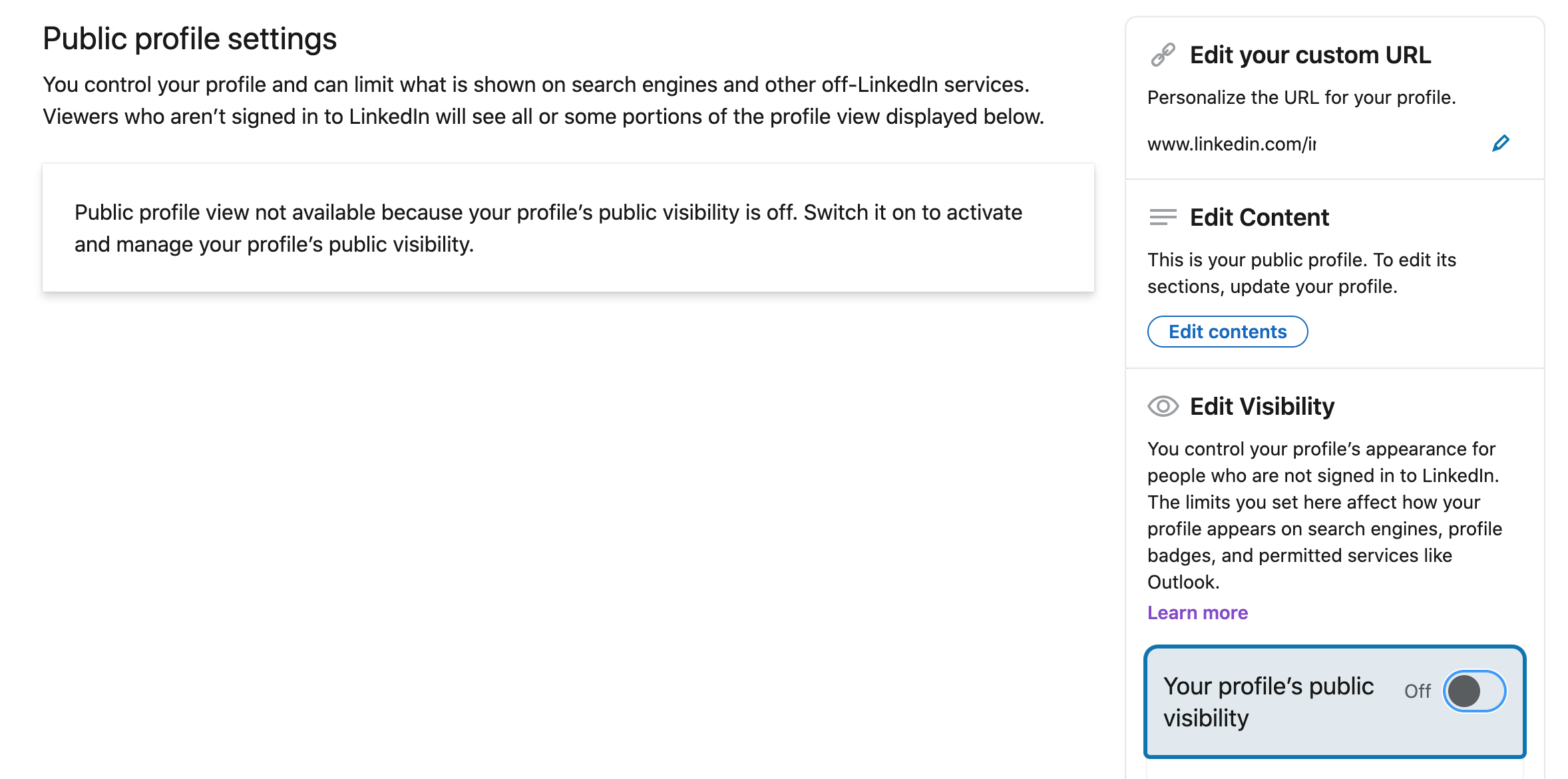 To completely "disappear" from the platform, you can temporarily deactivate your Linkedin profile. This way, users that search your LinkedIn account from both inside and out of Linkedin won't be able to find your profile.
2. From your mobile app
Tap on your 'Profile picture'.
Tap on 'Settings'.
Tap on 'Visibility', then tap on 'Edit your public profile'.
Under 'Edit visibility' switch off your Profile's public visibility.
In addition, you can also choose which information will be visible to whom. For example, you can choose whether your profile photo is visible to everyone who visits your profile or only to your first-degree connections.
This will add another layer of privacy and make your profile invisible to at least a certain degree.
You can hide:
Background photo.
Headline.
Cover photo.
Website.
Summary.
Articles and activity.
Education.
Groups.
And so on…
Wrapping up
Most Linkedin profiles are public and can be found even through search engines.
However, profile visibility can be controlled on this platform, so users can adjust the settings as they please. Note that search engines might take some time to detect your last profile adjustments, meaning that your profile might still be visible on Google despite your last action taken.
LinkedIn, however, has no control over this.
Follow the steps above to set limitations to what other LinkedIn members can see on your profile.