Tijana Kargovska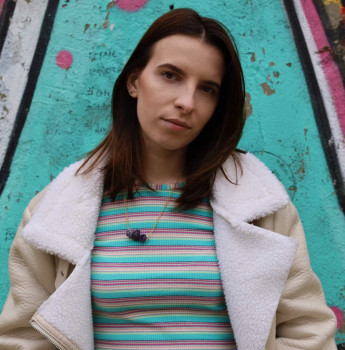 The Apple Watch is among the newer additions to the Apple products list, and it seems to be a big hit among users.
Nowadays, watches do much more than just tell the time, and the Apple Watch is no exception.
Apple's smartwatch has many features, and since it's a piece of technology, it might happen for some glitches in its software to appear.
Reportedly, one of the more common glitches with the watchOS is the gadget just flashing the Apple logo, and the watch being frozen.
If you're having trouble with this bug, you're in the right spot. In this article, we'll give you several resolving methods.
How do I fix my Apple Watch flashing the Apple logo?
There are several possible reasons that might have caused your smartwatch to get stuck on the Apple logo. Hence, we will list the several most common methods to fix it.
Method 1: Force restart your watch
If your Apple Watch is stuck on the Apple logo, the first thing you should do is perform a force restart.
This will help to resolve all minor software glitches.
Press and hold the side button and digital crown at the same time for about 15 seconds.
The Apple logo will disappear and show up again.
Wait for a minute or two until the watchOS resets, and check whether this resolves the issue.
If this doesn't help, move on to the next methods.
Method 2: Playing sound with 'Find my iPhone'
If your smartwatch is connected to 'Find my iPhone', you should try to play sound with this feature if your Apple Watch is blinking the Apple logo and won't turn on.
Open the 'Watch' app on your iPhone, and click on the Apple Watch that doesn't seem to be working.
Next, click on the 'i' icon, and tap on 'Find my Apple Watch'.
Tap on 'Play Sound', and after about 20 seconds, your Apple Watch should start ringing, which should cause the Apple logo to disappear. If the Apple Watch doesn't start ringing, tap on 'Play Sound' once again.
Method 3: Updating the watchOS
If the other methods didn't help fix the smartwatch, you should check for a software update.
Follow these steps:
Make sure your Apple Watch is connected to a charger, and the battery shouldn't be below 50%.
On your iPhone, open the 'Watch' app. Tap on 'My Watch', and go to 'General'.
Tap on 'Software Update', and download the latest update release. You'll need to enter your Apple ID or iPhone passcode to initiate the process.
The download will start, and the update will be complete in about an hour.
After the update has been downloaded and installed, the Apple logo should get removed from the screen.
Note: Make sure you have a stable Wi-Fi connection before initiating the process.
Method 4: Disabling Screen Curtain
Apple's smartwatch has a feature named 'Screen Curtain', which according to user reports, might help get rid of the issue you're having with the Apple logo being stuck.
Open the 'Watch' app on your iPhone, and under 'My Watch', tap on 'General'.
Tap on 'Accessibility', and tap on 'VoiceOver'.
Tap on 'Screen Curtain', and toggle the button next to it to turn it off.
Method 5: Erasing all content and Settings, or contacting Apple Support
If you're not too keen on resetting your device to factory settings, consider contacting Apple Support with a detailed description of your issue, or bringing your device to an Apple Store, in order to fix it, and check whether there are any hardware problems.
Wrapping up
Even though it might feel frustrating to have your smartwatch frozen on the Apple logo, there are things that can help get rid of the bug.
If you liked this article, check out our other articles about Apple Watch: How to Get Snapchat on Apple Watch, How to Ping Apple Watch (2022).