Tijana Kargovska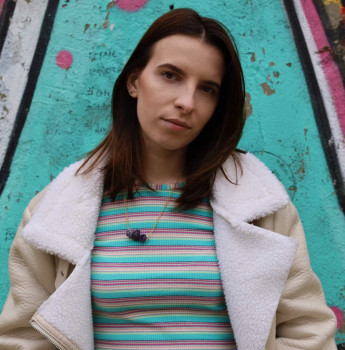 There are more than several user complaints coming from Apple Watch users about their Apple product, which costs a bit more than $200 - not turning on.
Having a non-functional Apple Watch is more or less the same as not having anything on your wrist at all.
However, there is a way for you to try and fix it yourself, before assuming that your Apple Watch is officially broken.
Bear in mind, however, if the tips and tricks we discovered were working, are not working for you, do not open the inside of the product to fix it yourself, it is really probable that you'll cause damage, and lose your warranty.
How do I fix my Apple Watch?
As we mentioned, there are several things we found that work to give your Apple Watch a restart. Read through the list below, to find a solution to the issue with your Apple Watch.
Make sure the battery is working properly
Having a smart watch does not mean you're done with changing batteries or worrying about them forever. Smart Watch batteries need care as well. The first thing you need to check when experiencing an issue such as this is checking if the battery is still working properly on your Apple Watch. Put your watch on the charger, and check for any signs of turning on. If your watch reacts to the charger, the battery is probably okay.
If your Apple Watch is not reacting in any way, try with another charger, since that one might be broken.
Resetting your Apple Watch
The second best thing to do is give your Apple Watch a hard reset. To give your watch a hard reset, click and hold the digital crown button and the side button at the same time.
Bear in mind, however, you might need to hold both buttons for up to 20 seconds before the Apple logo finally shows up.
Turning off Power Reserve
Having Power Reserve turned on, might be what's causing the issue. Your watch is still active, only when it's in Power Reserve, all icons and widgets disappear, except for the time.
Plenty of users is confusing the Power Reserve Mode with their watch not turning on, so make sure this is not the issue with you!
To turn the feature off, click and hold the side button for about 10 seconds, and once the Apple logo shows up, your Apple Watch will be going back to its default setting.
Turning off Screen Curtain
Apple have always been innovative with modes implemented in their products - Screen Curtain being one of them.
Having this feature turned on, darkens the whole screen of your Apple Watch, and will only function when using voice control!
For those users who are not familiar with what this feature does, having it on might have confused you.
To turn it off, open the Apple Watch app on your phone.
Go to General, click on 'Accessibility' and open 'VoiceOver'. Toggle the button next to it to turn it off.
Hardware problems
If none of the above-mentioned tips worked for you, there might be an issue with the hardware of your Apple Watch.
You might have hit it a bit too hard, or some water might have gotten into it.
Please note that a common misconception is that Apple Watches are waterproof. Apple Watches are water-resistant products, and draining them in water will cause them to break.
Luckily, AppleCare+ offers covering accidental damages up to two times. It is unsure whether water damage is a part of what is covered, but try checking to make sure.
Bringing your Watch to a repair shop
If nothing you did seems to be turning on your Apple Watch, the damage is probably in the hardware - which requires an Authorized repair shop.
Depending on how old your watch is, you might be able to get the damage cost covered if you're an AppleCare+ user, please contact them to learn if this type of damage is covered by them or not, so you know how to continue with fixing.