Tanja Lepcheska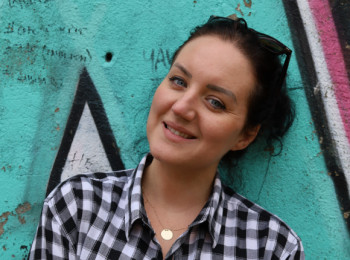 Are you one of those Apple Watch users who cannot access the Control Center with the 'swipe up' gesture?
Keep on reading ...
Apple Watches are one of the most popular watches in the modern-day era of smartwatches.
They are smart because they offer the commodity to users to be able to accomplish different tasks, such as making phone calls, sending texts messages and emails, keeping track of how many calories they burn daily, and more.
Another addition to the Apple Watch features is the 'swipe-up' gesture, allowing users to access the Apple Watch Control Center or notification section.
But with all the recent updates to the Apple Watch series, mainly after the watchOS 8.5.1 update, many customers have reported that they can not use the swipe-up gesture. This problem in question prevents them to access their notifications, quick toggles from the Control Center, changing settings, and other features of the Apple Watch. Also, there were reports that not only the swipe-up gesture was affected, but the swipe-down too.
You can also check out: Fix: Why does my Apple Watch keep pausing during workout?!
If your Apple Watch won't swipe up or down, here are the potential workarounds - solutions
Fix No.1 Force-reboot your Apple watch
Press and hold the side button.
When the Power Off slider appears on your watch screen, slide it to power off.
Wait for a minute and press the side button again to reboot the watch.
Bonus read: How to fix: My Apple Watch won't turn on?!
Fix No.2 Force-restart your Apple Watch
Many users have reported that only by restarting the watch, the issue with the swipe-up/down not working was solved.
Press and hold the Digital Crown and the side power button simultaneously.
Do this till the Apple logo appears on the screen.
Then release the buttons.
Wait till the Apple Watch boots up.
Test to see if the swipe-up or swipe-down gesture works out this time.
Fix No.3 Unpair and re-pair your Apple Watch to set it up as a new device
If resetting your Apple watch did not work out for you, this is another fix you can try. Also, when you re-pair the watch, do not restore the backup but just set up the watch as a new device.
Reminder: This process will not erase the data already stored on the paired iOS device and on the watch itself.
Fix No. 4 Try changing the watch faces
This hack might seem irrelevant to many, but there are some users who reported that it was a working fix for them. So, we suggest that you should also give it a try.
To do the switch between Apple Watch faces:
Swipe left or right on your present watch face.
Cycle through the watch faces that you already have.
Stop swiping when you get your desired watch face.
Fix No. 5 Install the latest version of the Apple Watch app
Since Apple has released the watchOS 8.6 updates for eligible Apple Watches, you should also try installing the latest version to see if this problem gets resolved.
Fix No.6 Clean and dry Apple Watch
Always maintain a clean and dry environment for your Apple Watch because soaps, cleaning chemicals, abrasive chemicals as well as outside heat sources might cause harm to your watch. So make sure there is no dirt and clean off your Apple Watch if you notice that the Digital Crown becomes stuck or won't work - before you clean the watch detach the band.
Fix No.7 Last resort, factory - reset your Apple Watch
If none of these workaround solutions fixed the issue with your Apple Watch not swiping up or down, then it is time you do a factory reset on it.
To do a factory reset: Open the Settings app on your Apple Watch > go to 'General' > 'Reset' > tap on 'Erase All Content and Settings', and then enter your passcode.
If you have an Apple Watch with a cellular plan, you'll have two options to choose from, either Erase All or Erase All & Keep Plan. To fully erase your Apple Watch, choose the option 'Erase All'.
Conclusion
So far, there is no official acknowledgment from Apple regarding this issue, based on the user-submitted content comments. Also, based on the content comments and opinions, the Apple support community terms still don't give us hope of an official fix to this problem. However, you can always check out the electronic forum and Apple community Q&A with regard to issues like this one.
So, you are left to conduct any of these potential fixes, and who knows, some of them might be the right one for you.
Apart from this fix, we also have tutorials on other fixes for potential issues you might be dealing with on your Apple Watch - how to fix: Apple Watch weather not update, solutions when the Apple logo on your watch keeps flashing, or, perhaps when your Apple Watch is stuck on preparing.
FAQs
How to use the Control Center on my Apple Watch?

The Control Center gives access to users to check their watch's battery, to silence their watch, choose a Focus, turn their Apple Watch into a flashlight, put their Apple Watch in airplane mode, and more. You can use the Control Center on your Apple Watch by following these steps:




To open the Control Center > from the watch face, swipe up. Also, from other screens, touch and hold the bottom of the screen, and swipe up.




Quick Note: You won't be able to access the Control Center from the Home Screen on your Apple Watch. Instead, press the Digital Crown to go to the watch face or open an app, then open Control Center.




To close the Control Center: Swipe down from the top of the screen, or press the Digital Crown.




How to fix an irresponsive Apple Watch screen?

Check to see if your watch is in water lock > look at the top of your watch's screen and if you see a water droplet icon, that means it won't respond to any taps and touches. Turn it off by rotating the Digital Crown on the side of your Apple Watch and keep turning till the screen says Unlocked.




Also, check your accessibility settings > open the Settings on your Apple Watch > choose Accessibility and scroll down to Touch Accommodations (tap on it even if it shows that it's off) > scroll down and turn off all the toggles that are on (plus Touch Accommodations, Hold Duration, Ignore Repeat) and turn off the Tap Assistance option.