Tijana Kargovska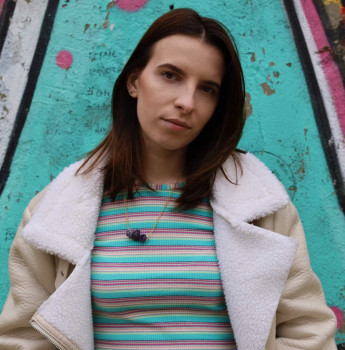 As with all other Apple products, the Apple Watch has a feature allowing you to make changes in what the system will look like.
Since changing the wallpaper is one of them, this allows you to make a single permanent change, or even change your watch to match your outfit each time you leave the house.
Whichever you decide to go for, here's a step-by-step guide on how to change your Apple Watch wallpaper, and it's easier than you thought!
Most users only use Apple's pre-made designs, but making a change for a photo you found yourself on the Internet, a photo to match your iPhone background, or even a photo to match your outfit for the day might actually be what you're looking for. This type of customization of what your Apple Watch will look like works on all Apple Watch series - starting from the first one that rolled out, all to the series 7 that rolled out this year.
How do I change my Apple Watch wallpaper?
Since you're looking for a change for your watch, you can choose between your own photos, a photo you've taken off the Internet, or you can choose from Apple's designs which were tailored for the product.
To add a photo from the photo gallery of your phone, you'll need to have your photo set in the 'Favorites' album.
Open your iPhone, and find the photo you want to use.
At the bottom of the screen, tap on the heart icon to mark it as favorite.
Apple Watch faces
To set up Apple Watch faces, follow these steps:
Open the Watch app on your iPhone, and scroll down to the bottom of the page.
Tap on Face Gallery.
Scroll down again, and click on Photos, Watch Face will give you a list of selected photos.
If you scroll through them, you will see multiple photos each time you raise your watch.
From the photos screen, scroll down to make sure that the photos are from your Favorites album.
Scroll down again, and select where you want the time to show up - on the bottom or the top of the watch.
When you're done, tap 'Add' to set up your Apple Watch.
How to change the background on an Apple Watch
After setting everything else up, you'll have a variety of backgrounds to choose from. Follow these steps to set up different backgrounds for your Apple Watch:
Pick up your Apple Watch to see the face.
Tap and hold the face to open Watch Face Gallery
Scroll through the gallery of photos, and choose the one you would like to use.
Just tap on it, and it will be changed. You can repeat this same process each time you need to change your background.
If you ever wish to remove some of the faces you have on your watch, just open the Watch app on your phone, click on the 'Edit' icon from the 'My Faces' section. If you click on the '-' icon, you will remove it from the album.
Are you having issues with your Apple Watch not turning on? Check out how to fix it.