Tijana Kargovska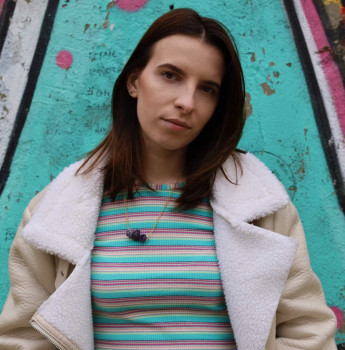 Snapchat is one of the biggest social media platforms, which means the whole point of the app is to expand your network by adding friends.
Unfortunately, many users seem to be having issues with the 'Add Friend' feature, and they're unable to resolve it.
Adding friends on Snapchat can be done by searching for someone with their Snap username, their whole name, or by scanning their Snapcode.
Since Snapchat was the platform that initially introduced the disappearing photos, the 'My Story' feature, and the notifications being sent out once a user screenshots the chat/shared media, it's no wonder the platform grew as big as it did.
However, since the Snapchat app is a social network, being unable to add someone on Snapchat and expand your network can surely be annoying.
Luckily, you're not the only user-facing this issue, so keep reading below to learn how to fix the 'Add Friends' not working issue, and get back to expanding your friends list!
Check out: How to Unlock the Butterflies Lens on Snapchat.
Why is 'Add Friends' not working?
It's quite difficult to pinpoint a single cause of issues such as this one, but the most common ones are:
Running on an older Snapchat version.
Cache memory not being cleared (Android devices).
Snapchat app running in the background for a long time (iOS).
Snapchat's limit of 5000 friends for a single account.
How do I fix the problem with adding Snapchat friends?
Follow the solutions below to get back to adding people on Snapchat:
Solution 1: Update the Snapchat app
Taking into consideration how big the Snapchat app is, regular updates are a crucial segment to keep the app up and running with a minimal amount of bugs and errors.
However, since apps take up a lot of storage space in our smartphones, not everyone downloads every single update that is being released. If your Snapchat app is a relatively older version, it might cause all sorts of bugs and glitches.
Make sure to check for pending updates, and open the app afterward to check if the issue has been resolved.
Solution 2: Clear cache memory (Android phones and tablets)
The cache memory on Android devices is considered trash - nothing important you might need will ever be stored in this storage.
However, it can happen for the cache memory to cause problems with the app's functionality, such as the 'Add Friends' feature not working on Snapchat.
Open the 'Settings' app > Apps > Snapchat > Memory / Storage > Cache > Clear Cache.
Solution 3: Stop Snapchat from running in the background (iOS)
iOS devices don't have a 'Force Quit' option, nor 'Clear Cache', as Android devices do. Instead, iOS devices have 'Background Running', which can easily be turned off by swiping up from the bottom of the screen and removing all active apps.
However, this doesn't always resolve the issue. To go the extra mile to resolve the 'Quick Add' problem, follow these steps:
Open the 'Settings' app > iPhone Storage > Snapchat > Offload App > Restart Snapchat.
Solution 4: Removing Snapchat friends
Snapchat has a limit on how many Snapchatters can be your friends on a single account, and the exact number is 5000.
If you own a big Snapchat platform, and you have already reached the maximum number of friends, this might be the reason why you're unable to add more friends to your network.
As opposed to Instagram or Facebook, Snapchat doesn't tell users the exact number of friends they have. Instead, Snapchatters have to follow a workaround:
Open your Snapchat profile > Scroll down to Snap Map > Below the map, see 'Sharing location with ___ friends'.
Bonus solutions:
Checking your Internet connection: If you're using your Mobile Data, switch to Wi-Fi, and vice versa. Even the slightest interference with the connection can cause this issue.
Check if Snapchat's servers are down: You can check Snapchat's server status on Downdetector. If none of the above-mentioned solutions fixes the problem, the issue might not be on your end.
✅ Learn how to know how someone has added you on Snapchat.
Conclusion
Long-term Snapchat users know that issues like this happen every once in a while, but they usually get resolved quickly.
In this article, we covered updating the app, using the cache option, stopping Snapchat from running in the background, and deleting Snapchat friends to make room for new ones.
If you liked this article, you can also check out what are the Best Lenses on Snapchat 2022.