Ivana Kotorchevikj
TikTok offers two types of accounts - personal account and business account. If you're a regular user, you'll probably want to stick with a personal account. On the other hand, if you're looking to build a following or promote your brand, you'll need to switch to a TikTok business account.
The business account offers many benefits to businesses, such as access to Analytics in the Business Suite, where you can see how your content performs, keep track of your followers, as well as see engagement reports on views, likes and shares.
However, if you accidentally switched to a business account, you might be wondering how to switch back to a personal account on TikTok.
How to switch to a personal account on TikTok
This is how to change your TikTok from business to personal:
Open the TikTok app.
Tap on the Profile icon in the bottom-right corner.
Tap on the three dots icon (on iPhone) or three lines icon (on Android) in the top-right corner of your profile.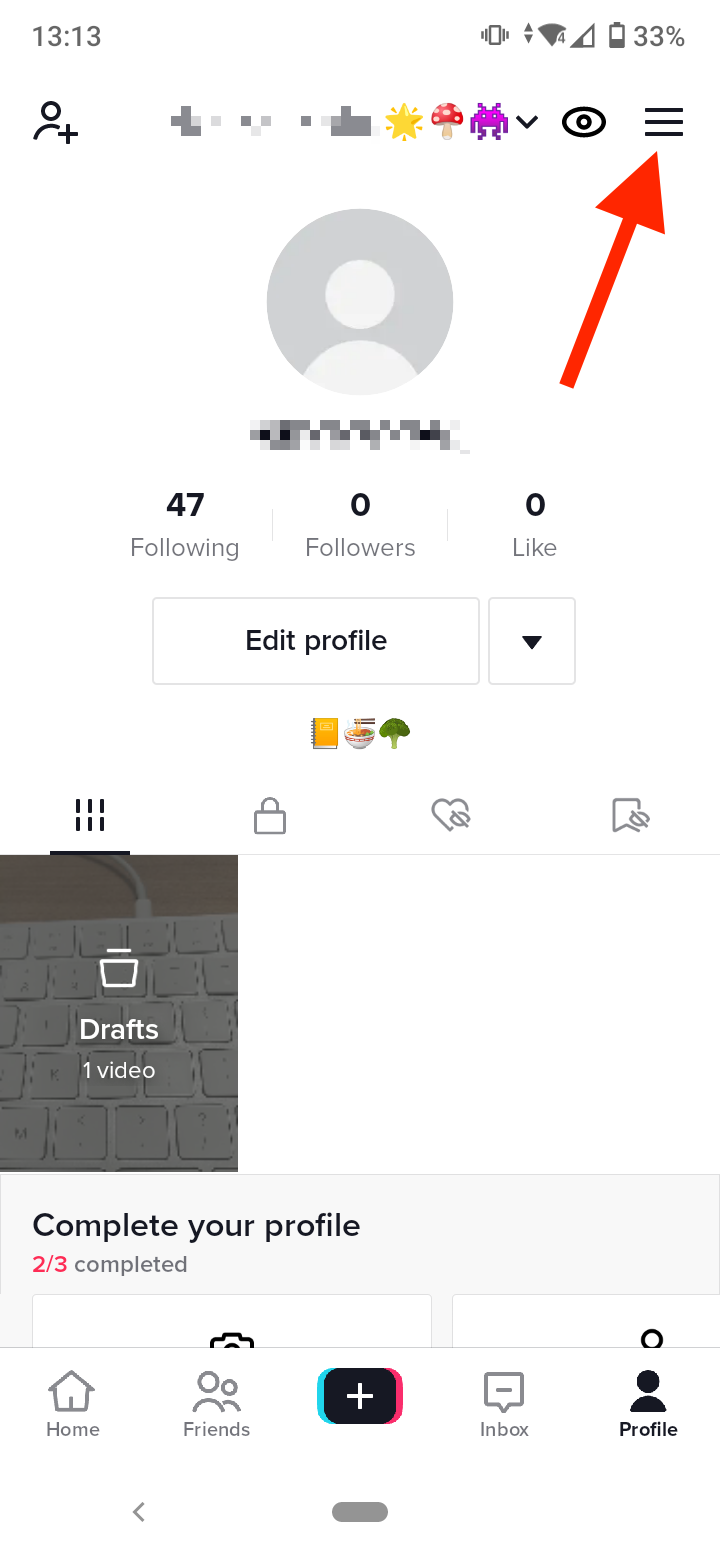 Select 'Settings and privacy'.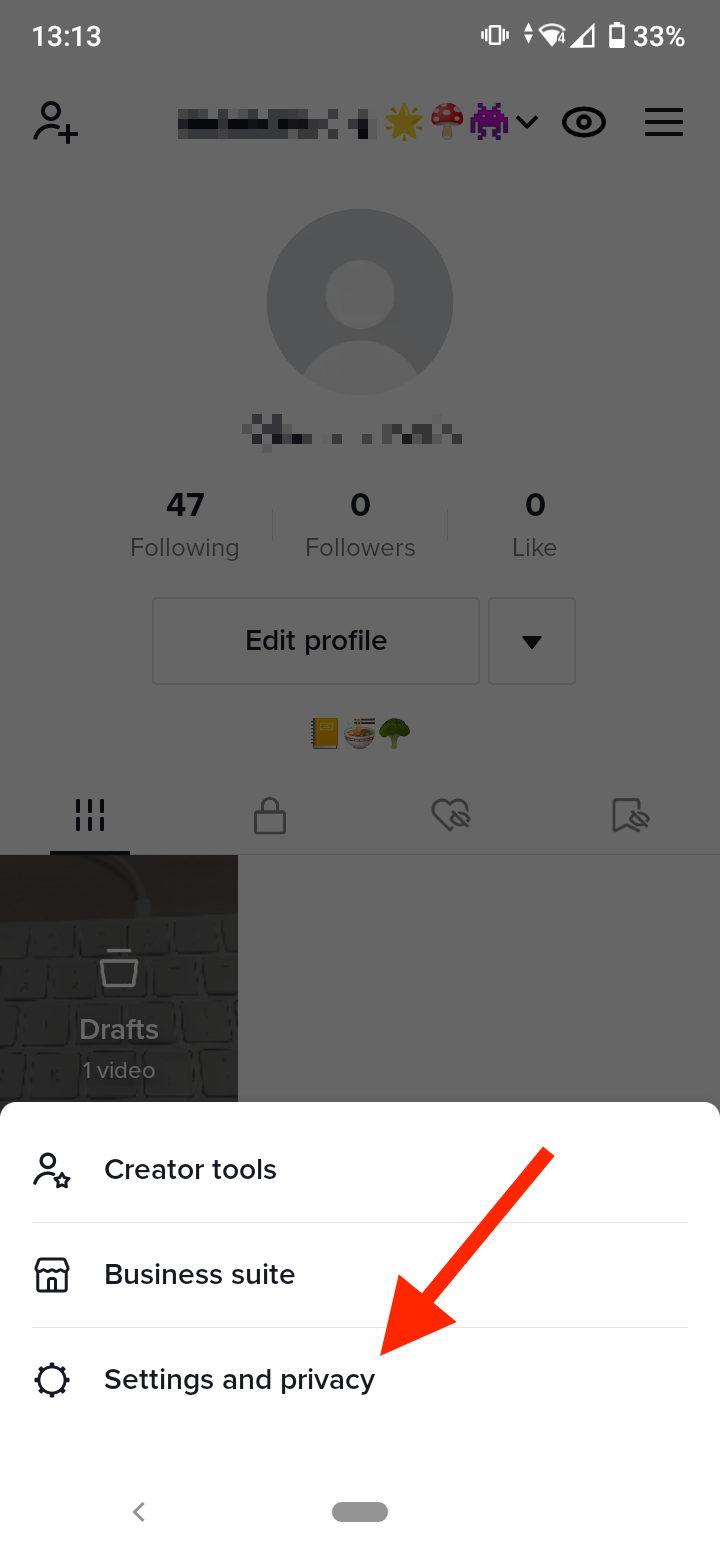 Tap on 'Manage account'.
Scroll to the bottom of the page and tap on 'Switch back to Personal Account'.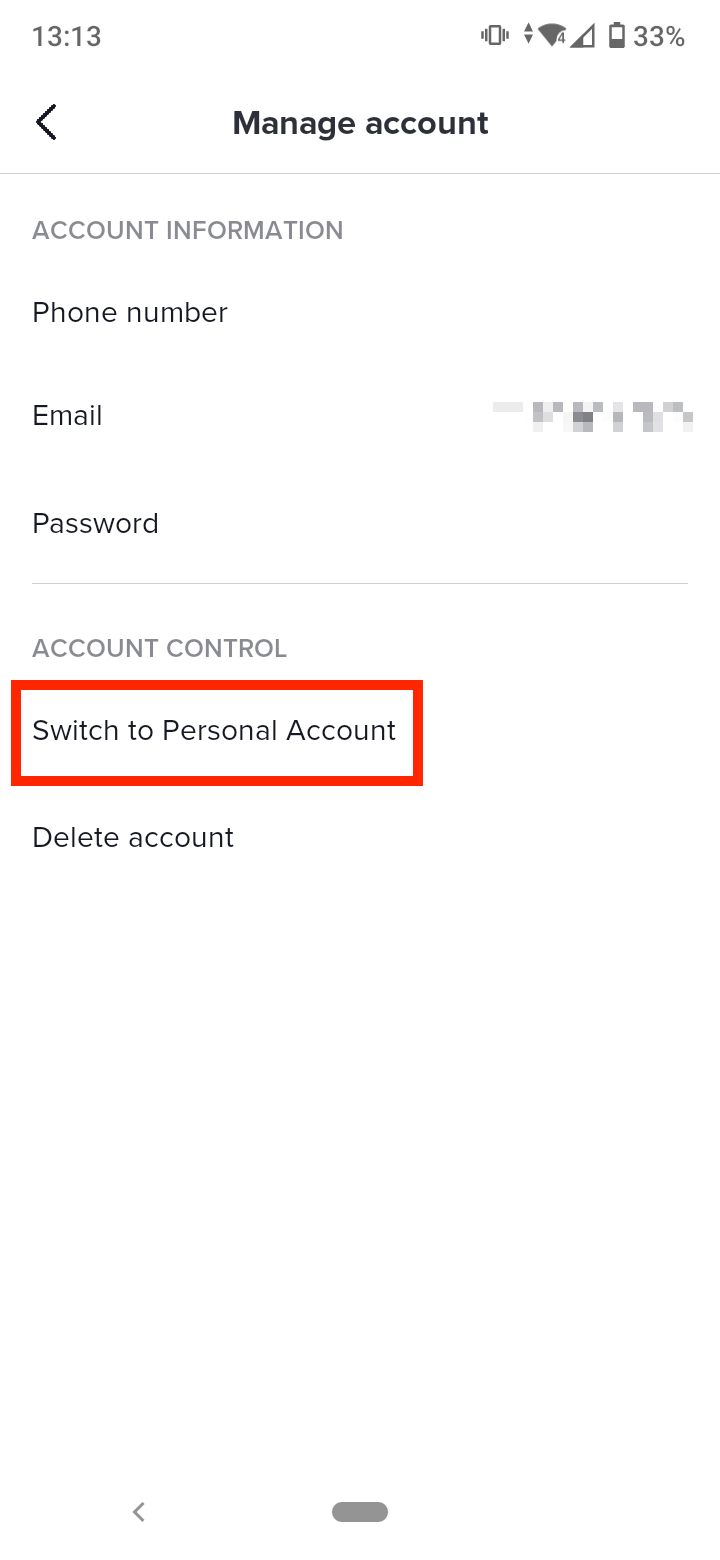 In the pop-up window, tap on 'Switch anyway' to confirm that you want to turn off the TikTok business account.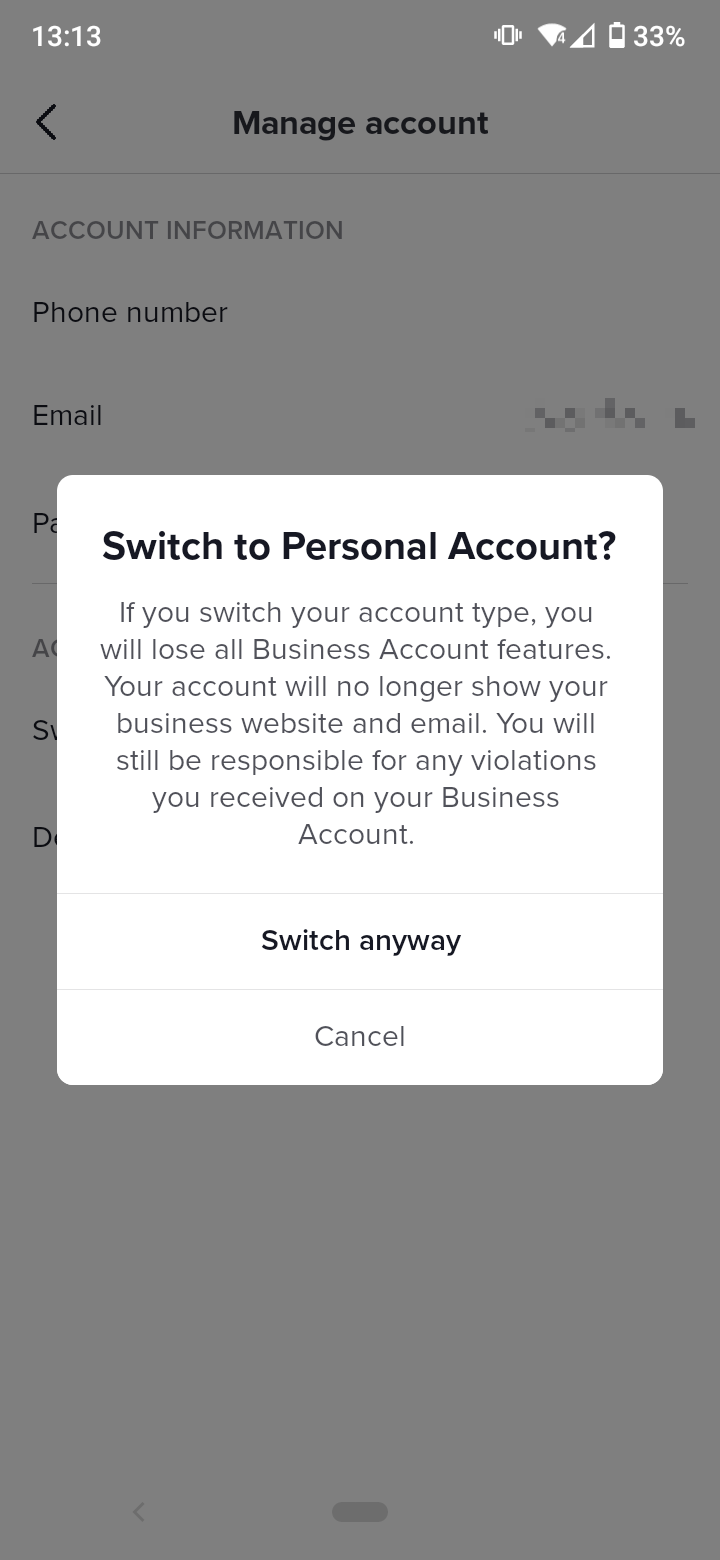 Personal vs. Business TikTok account
As we mentioned briefly, a personal TikTok account doesn't offer any analytics or advanced tools. However, a personal account is suitable for regular TikTok users who want to create fun videos, use popular effects and filters and watch the latest trends on TikTok.
On the other hand, a business account is used by businesses that want to connect with their customers on TikTok, build good customer relationships, and establish a brand name. The TikTok business account offers advanced analytics tools for measuring the performance and engagement of content. Business accounts can also add a clickable link in their bios.
Apart from the two account types, TikTok also provides Creator Tools, which are available both for personal and business accounts. They are advanced features that help regular users, businesses and creators understand how their content connects to other TikTok users, create a content strategy and engage with their viewers. These features include Analytics, Creator Portal, Promote, Q&A, and TikTok Creator Next (a monetization tool available only to personal accounts.)
Further reading: How to Access TikTok Creative Features With GIFs in Green Screen Mode.
What happens when you switch back your account from a business account to a personal account on TikTok?
If you decide to switch your TikTok account from business to personal, you will lose access to all the business features available in the Business Suite.
More importantly, you no longer be able to add a clickable link to your bio. So if you had a link to your website or other social media channels added to your profile, they would be removed once you switched to a personal account.
Also, if you committed any violation with your business account, it will remain even if you switch to a personal account.
If you are interested in diving deep into TikTok, check out our article on how TikTok reads your mind with the help of its algorithm.