Tijana Kargovska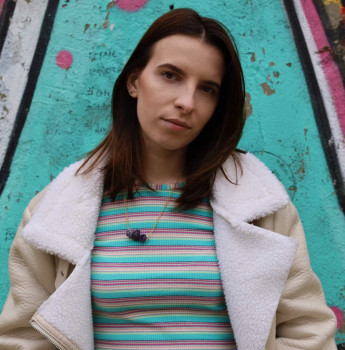 The TikTok app is a social media platform that almost everyone has downloaded in the past two years, so of course, with the popularity of the app, the risk of getting your account hacked rises as well.
There have been a lot of users complaining that their accounts were hacked, especially Creator Accounts, which were verified.
In this article, we'll help you keep your TikTok account safe, and we'll break down how you can recover your hacked account.
Bonus read: How to switch to a personal account on TikTok?
How can I remove other people logged into my account?
If your TikTok account has been hacked the first thing you could do is log out any unwanted devices from your account.
You can do that by following these steps:
Click on your profile by tapping on 'Me'
From there you go to the settings manual by clicking on the hamburger menu.
Click on manage account, then click on manage devices.
From there you can log any other devices out of your account that you didn't log in from.
Any potential threatening account that might have logged into your account will be logged out. In case this isn't solving your problem, there are other ways to recover your TikTok account.
How can I get back my hacked TikTok account?
In case of you being logged out of your TikTok account because someone changed your password, there is a way to get it back, since TikTok, as all major platforms, makes sure to protect its users from any potential threats.
You can recover it using your email address or your phone number if you had linked them before you were logged out of your account.
Follow these steps:
Click on login, from there click on 'Use email address or phone number'
After typing in your email address or phone number, click on the 'Forgot password' button.
You will be sent either a code on your phone if you logged in using your phone, or you'll be sent a link on your email if you decide to go through with that step.
Follow the guidelines, think of a new password, and confirm the password. This will give you access to your account once again so you can get back to scrolling on TikTok carefree.
In case your phone number or your email were not linked to your TikTok account, try contacting TikTok Support by explaining your problem, so you can recover your account after you've confirmed your identity. Unfortunately, it happens for some users to not be able to prove the account was theirs, so make sure to use all methods of protection to prevent this from happening!
Also, check out how to log in to multiple accounts on TikTok or how to delete your TikTok account permanently.