Tijana Kargovska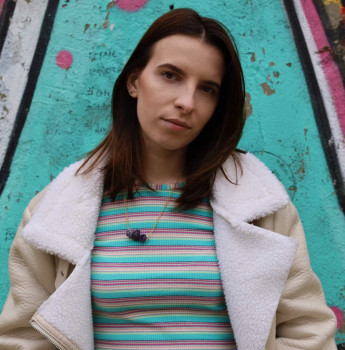 TikTok is currently making its way towards being in the top 5 social media platforms worldwide. The app offers its users endless videos on their feed, so it's extremely difficult to gain followers and views because there are too many videos circulating the app. So, creating an additional account would make your chances of your videos going viral much bigger.
First of all, besides your existing account, you'll need another one. Let's go through the process of creating a TikTok account together:
How to make a TikTok account
Download the app on your phone if you haven't already. Open it.
In the bottom right corner, click on the 'Me' icon. A 'Sign Up' window will show up.
Fill in the fields, enter an email and/or a phone number, but make sure not to use the same phone number or email as you have for your first TikTok account. Fill in your birthday, users need to at least be 13 years old to use the platform.
You'll receive a confirmation email to finish setting up your new account (or an SMS).
Set up your new password and solve the captcha. The account will be all set after this.
How to add two or more TikTok accounts to one device
After you've successfully created your second account, you'll need to make sure that the app on your phone has the latest updates. After finishing with the updates, follow these steps:
Open the TikTok app on your phone.
At the bottom of the home screen click on 'Me'.
Right above your profile photo, your username will be displayed.
Click on your username, and in the drop-down menu, you'll see the account you're already logged into, and an option to 'Add account'.
You will be taken to a different page, asking you to 'Select account'.
Here, you can either 'Add existing account', or if you don't have one, at the bottom you'll see a 'Sign Up' button.
Follow the guidelines to finish setting up multiple TikTok accounts.
After setting up your accounts, you'll be able to easily switch between the two accounts by simply clicking the username, and choosing the account you want to log into from the drop-down menu.
Bear in mind that after adding an additional account, your accounts will be considered as business TikTok profiles. If you want to keep using both your profiles, not as business accounts, unfortunately, you'll need to log in from two different devices. Having your account labeled as a business account will make your profile deprioritized, meaning it will be harder for your accounts to go viral and reach more users.