Has it ever happened to you to unplug your headphones from your iPhone and switch to iPhone speakers, but when you play music on, you hear no sound coming out of the speakers? And you see a message on your screen showing your headphone volume even though no headphones are connected.
If this has ever happened to you, then most probably your iPhone is stuck in headphone mode and thinks the headphones are plugged in, but they are actually not.
So you tried a hard reset, putting your headphones in, and taking them out again, but the issue is still not fixed.
This isn't a rare issue and usually happens with newer iPhones after using headphones that connect to the Lightning port or via Bluetooth. But whatever model of iPhone you have, no worries, the issue is easily fixed.
Also, your iPhone being stuck in headphone mode may be one of the reasons why Siri is not working on your iPhone.
How can my iPhone think headphones are plugged in when my iPhone doesn't have a headphone jack?
Apple discarded the headphone jack when they released the iPhone 7. Many people have moved on to using Bluetooth headphones like AirPods.
However, Apple didn't completely remove the option to use wired headphones on newer iPhones. iPhone 7 or newer models come with a pair of wired headphones that connect to the iPhone's Lightning (charging) port.
Also, a new iPhone 7, 8, or X have a dongle with which you connect your old headphones to your iPhone's Lightning port. Later generations such as iPhone XS, XS Max, and XR don't include the dongle anymore.
So although iPhone 7 and later models don't have the traditional headphone jack, they can still get stuck in headphone mode and think that there are headphones plugged in.
Follow the steps below to fix your iPhone stuck in headphone mode.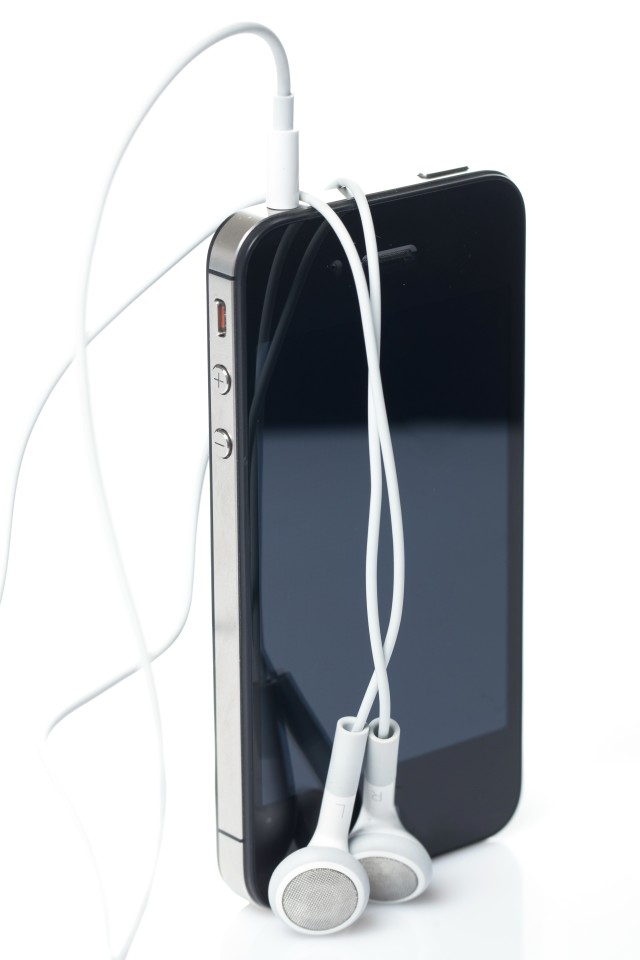 How to fix if your iPhone is stuck in headphone mode
Restart your phone
One of the reasons why your iPhone is stuck in headphone mode may be because of a hardware or software problem. If it's a software problem, the issue should be fixed after you restart your phone.
Hold the Side button with the Volume button, or just hold the Side button if your iPhone has a Home button.
Slide to power off and wait 30 seconds for your iPhone to fully power off.
Then press the Side button again to restart it.
After restarting your iPhone, open the Control Center to check if your iPhone is still stuck in headphone mode or not. If it still is, check if there's a physical problem with your phone.
Update your iOS
If your iPhone got stuck into headphone mode it may be because it's not running with the latest iOS version. Apple frequently pushes new features and bug fixes with updates to iOS.
Go to Settings > General > Software Update to check for new updates.
If there are any updates available, download and install, and again check if the issue is still there.
Check audio output settings
In the latest version of iOS, you can control the audio output on your iPhone: headphones, the iPhone's speakers, HomePod, other external speakers, etc.
So the issue with your iPhone being stuck in headphone mode may have to do with the audio output settings.
To check the audio output settings:
Open "Control Center". On most iPhones, swipe up from the bottom of the screen. If you have iPhone X, XS, XS Max, and XR, swipe down from the top right corner.
If you have iOS 10, swipe right to left to reveal the music controls. For iOS 11 and up, tap the music controls in the top right corner.
On iOS 10, tap the "Audio Controls" at the bottom of the panel. On iOS 11 and later, tap the AirPlay icon shown as three rings with a triangle in it.
In the menu, tap on "iPhone" to choose your phone's built-in speakers as the audio output.

Plug out and plug in your headphones
It's possible that your iPhone didn't recognize when you unplugged your headphones, or perhaps there is dirt buildup in the headphone port, which tricks the sensors into thinking that they are still plugged in.
Try unplugging and plugging your headphones three or four times to clean up any dirt stuck in the headphones. And then shake your iPhone to let loose the dirt out of the port.
Turn off and then on Airplane Mode
Your iPhone may think it's connected to an external audio source like Bluetooth headphones. To fix this, turn on and off the Airplane Mode.
Turning on Airplane Mode temporarily disconnects all networking on the phone, including Wi-Fi networks and, more importantly, from Bluetooth devices. So, if Bluetooth is causing the issue, disconnecting it with turning Airplane Mode on should solve the problem.
Open Control Center.
Tap the Airplane Mode (the airplane icon) to turn it on.
Wait a few seconds, then tap the Airplane Mode icon again to turn it off.

Clean out your headphone jack
Another reason why your iPhone thinks your headphones are plugged in is that there may be lint or other gunk built up in the headphone jack.
Turn off your iPhone before inserting anything into the headphone or Lightning port, so you don't cause a short circuit or introduce a static charge to the electronics.
Warning: Don't insert any sharp objects like a straightened paper clip into your jack so you don't damage your phone.
Instead, use the following tools to clean dirt and debris:
Compressed air
Cotton swabs
Interdental brush
If the above tools don't work you might try using the inner tube of a pen, if you have an iPhone 6S or earlier model.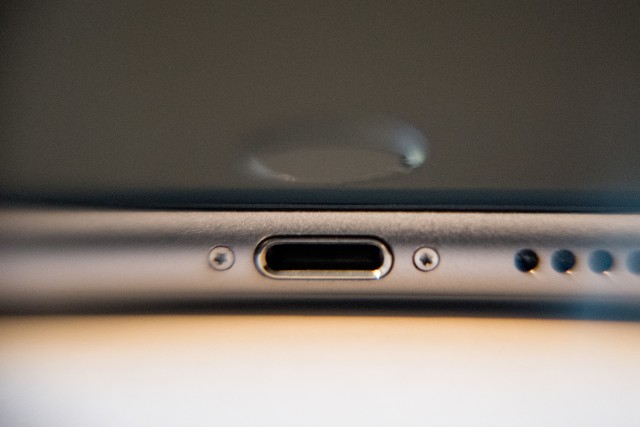 Check for water damage
If cleaning out the headphone jack didn't fix the problem, your phone might have been damaged by water or other moisture getting inside. Many models have a water-damage indicator in the SIM Card slot.
Open the SIM card slot and look for a small white tab inside.
If the tab is red, pink, or orange, that's an indication that your phone has water damage.
If you have an iPhone 4S and an earlier model, you'll find the liquid indicator tab inside the headphone port itself.
Unfortunately, if your iPhone is water damaged, there's nothing you can do to repair it except replace the device.