Tijana Kargovska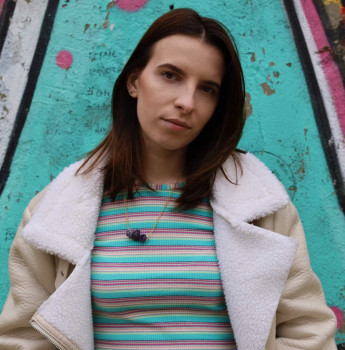 Older iPhone models, especially iPhone 8 and iPhone 8 Plus and lower, used to have a home button, which made iPhones easily distinguishable from other smartphones.
Since the home button on iPhones was the trademark of Apple, it came across a bit ironic that exactly what was considered to be their most distinguishable feature, turned out to be one of their biggest weaknesses.
Reportedly, users of iPhone 8 Plus and lower have been experiencing the exact same issue - the home button either stopped working, or it gets stuck and is causing issues for them to keep using the phone as they normally do.
However, there are a few possible fixes to this issue, both coming from Apple's software and some physical fixes, and we will guide you through the detailed step-by-step process.
How do I get my home button to work?
Depending on what works for you, we will guide you through a few solutions on how you can fix your home button.
Adding Assistive Touch to your screen
Assistive Touch is a feature developed by Apple to help users who are experiencing struggles using physical buttons.
You can consider the AssistiveTouch button as a replacement for the physical home button, only it's been moved on your screen.
However, activating this feature will not make your home button work - it will only be a replacement inside of your phone software.
To activate this, go to Settings > Accessibility > Touch > Assistive Touch.
Toggle on the button next to Assistive Touch, and the pop-up on your screen will show up.
For those not being able to exit their current screen to go to Settings, restart your device and go to Settings to activate it.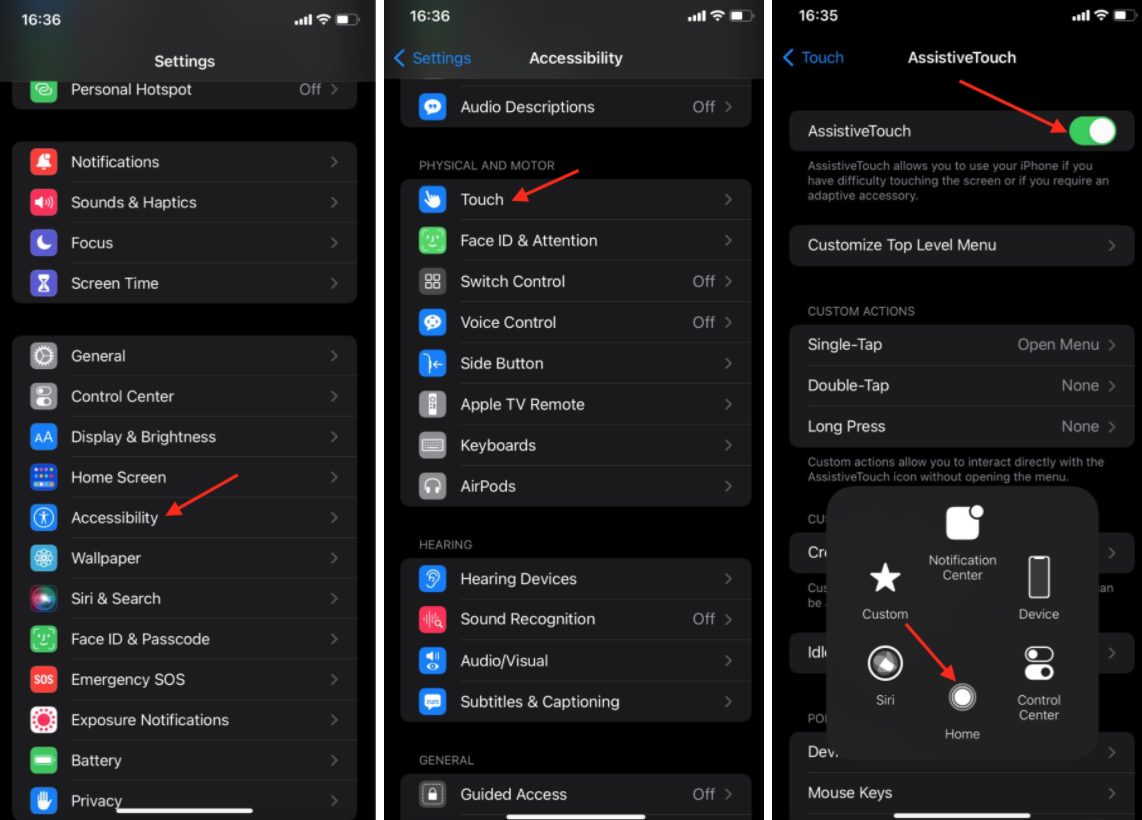 Recalibrating the home button
Recalibrating the home button was "invented" by a user, and there is no official guide as to who came up with this fix, nor when - but users are reporting it's working!
This fix can be used to fix a home button on all similar devices.
Open an app that was pre-installed on your phone, Camera Roll, Notes app, Calendar.
Press and hold either the side or top button on your phone until 'Slide to Power Off' shows up on your screen. If nothing happens, try holding either the Volume Up or Volume down button at the same time.
Don't slide to turn off your phone. Instead, press and hold the Home button for about 10 seconds until the 'Slide to power off' button is gone and the app closes.
If this doesn't work instantly, try repeating the process a couple of times since plenty of user reports said that this fix started working after their third or fourth attempt.
Cleaning the home button using isopropyl alcohol
None of us have any idea how much dirt accumulates inside of our phones on a daily basis, let alone throughout months or years of using it.
Isopropyl alcohol has antibacterial properties and is a part of most products we use every day, which might clean the dirt that is making your home button get stuck or stop working.
To do this, get some isopropyl alcohol and a microfiber cloth.
Put some alcohol on the cloth, and try to gently clean the excess dirt from the phone.
This type of alcohol evaporates really easily, so the chances of this causing physical issues to your phone are slim to none.
Try pressing the button after cleaning it to see if it works.
Pressing the Home button from the inside using your charger
You can try to press your stuck home button from the inside using your charger.
Put your charger in, and softly press on the end of the charger to make the front (that's already inside) go up.
This might cause your button to get unstuck finally, but be very cautious, the charging ports are very sensitive and you might cause physical damage if you do this too roughly.
Another tip if you're trying this trick, be extra cautious because if the tip of the charger breaks and gets stuck inside of the charging port it will be nearly impossible to have it removed, even if you take your phone to a repair shop.
In case none of our tips worked for you, unfortunately, you will need to bring your phone to an authorized repair shop.
If your home button can be fixed, it's good news!
However, if your home button needs to be replaced, the Touch ID will not work after the button is replaced.