Tijana Kargovska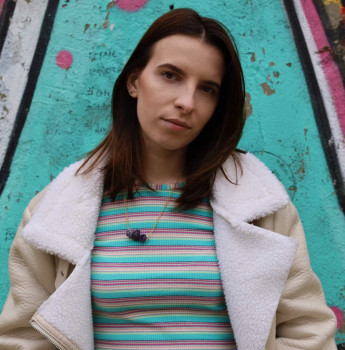 Snapchat was the first social media platform that created the disappearing messages feature. Users were quite satisfied with what Snapchat had to offer when it was created, and thus the platform blew up immediately.
However, since chats are often kept by a big number of users for whatever reason - sentimental value, or important information in the chat, Snapchat allows its users to select which messages, if not all, they'll keep in their chat history.
Additionally, Snapchat was also among the first major platforms that allowed messages to be unsent, meaning the message getting deleted on both ends.
This too was a revolutionary moment for all major instant messaging platforms, and the feature got implemented in nearly all other platforms, such as Instagram or Messenger really soon after.
Hence, there is an evident confusion whether there's a possibility to delete Snapchat messages, even if they were saved by the other party.
If you ever wondered whether this is possible, and if so, how to delete them - you're in the right place.
We created a detailed step-by-step guide to help you understand the process of deleting old Snapchat messages.
Deleting messages the other user saved
Fortunately, even when the other party has saved the messages you sent, Snapchat still allows you to unsend them, which will consequently remove the message from both your and their accounts.
The process of removing the messages is not complicated at all, however, bear in mind that the person may have screenshotted the message, and may have it saved in their photo gallery.
Additionally, you need to know that unsending a message that's already been received, read, and saved, will notify the other user that the certain message has been removed.
To delete a message that was saved by another user on Snapchat, follow these steps:
Open the Snapchat app on your phone.
From Snapchat's home page, click on 'Chats' right next to the shutter button.
Navigate to the chat where you want to delete messages from.
Find the message you want to delete, tap and hold on the message until the available options appear.
From the options, click on 'Delete Message'.
For those users that are unsending a message on Snapchat for the first time, a message will pop up labeled as 'Learn More', click on 'Ok'.
Finally, click on 'Delete' to finish the process.
Note: Bear in mind that removing the message may be interrupted if the internet connection is bad, or if airplane mode is activated.
Additionally, to unsave a message you previously sent, press and hold on the message, and ultimately click on 'unsave'.
Blocking a user to delete all saved messages
There is another method to delete all saved messages on Snapchats platform.
This can be considered as a workaround, but the results are the same as the ones previously mentioned.
The one major difference between using the first method and this one, is the fact that when you block a user on Snapchat, all saved messages are automatically deleted, meaning you won't need to delete each individual message manually.
To block a Snapchat user, follow these steps:
Open the Snapchat app, navigate to the user you need to block.
Open the profile of the user, and click on the three dots.
From the drop-down menu, click on 'block', and confirm you're sure you want to finish the process.
Automatically deleting all Snapchat messages
Snapchat allows users to set up all messages they send to be deleted automatically after a while. To do so, follow these steps:
Open the 'Chats' section of Snapchat.
On the chat that you want to make changes to, tap and hold, and click on 'Chat Options'.
Click on 'Delete Chats' from the following menu, and select one of the possibilities Snapchat offers.
Note: If none of the above-mentioned solutions seem to be working out for you, you should know that deleting your Snapchat account will consequently delete all messages you ever sent permanently. However, after submitting the form to get your Snapchat account deleted, you'll need to wait for 30 days before it's finally truly deleted. Before those 30 days expire, your Snapchat account will be labeled as 'Deactivated'.
You might be also interested in reading how to clear Recents in Snapchat by deleting all conversations, clearing the search history, scan history, cache, etc.