Tanja Lepcheska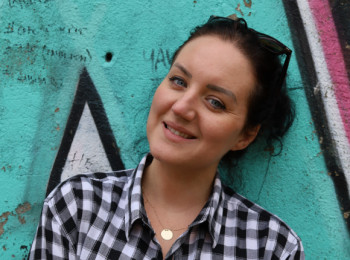 Key Takeaways
Some funny Discord bio examples from our special selection that you can use or get inspired from:
I am so good at Discord; I can do it with my eyes closed.
I haven't seen a sunrise in so long since I joined Discord.
Life is too short not to update your Discord's bio.
God never believed that he would create such a Discord genius as I am.
Discord is all about having fun, right?! Also, some of that fun starts with having a cool, funny bio there, which is definitely something that others will remember you by.
Discord is a free voice, video, and text chat app and one of the most loved instant messaging social platforms by people of all ages (starting from 13+) where they can talk and hang out with their communities and friends.
Regardless if you are new there or you are pretty familiar with every aspect of it, having a cool and funny Discord bio is always welcomed. After all, Discord is the go-to platform to play to express your sense of humor and everything else about yourself.
If you are interested in spicing things up and being remembered by your uniquely funny bio status on Discord, read this blog post for some inspiration.
Down below, we've gathered a special selection of 50 funny Discord bios 😂
Also, check out: 60 cool Discord bio ideas.
Quick reminder on how to add or change your Discord bio: go to User Settings > select the Edit Profile option > scroll down > About > enter your bio > when finished, tap/click on Save Changes.
50 funny bios for Discord (Special Selection)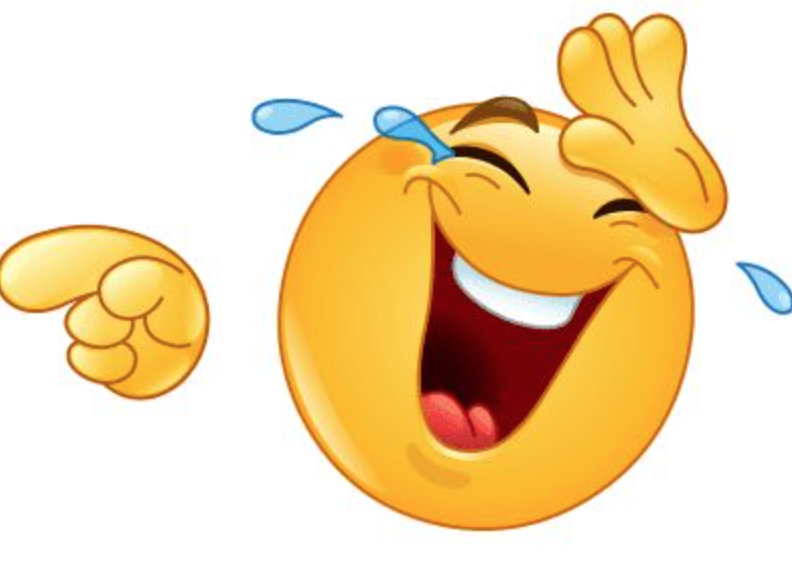 I'm not lazy; I'm in energy-saving mode.
The stronger you press the buttons, the stronger the attack is.
99 problems in life, but a Discord bio ain't one.
My hobbies are breakfast, lunch, and Discord.
I love having dreams about Discord so much that it is the first thing I think about when I wake up.
A long time ago, I used to have a life till someone told me to join Discord.
In filling out an application where it says, "In case of emergency, notify …" I answered, "a Discord."
I am so good at Discord; I can do it with my eyes closed.
I haven't seen a sunrise in so long since I joined Discord.
Life is too short not to update your Discord's bio.
God never believed that he would create such a Discord genius as I am.
If I am not on Discord, it means I'm either sleeping or dead. Please respect my decision.
I live for awkwardness, and that is why I love Discord so much.
I'm generally a difficult person; however, it's worth the effort.
Just a meme machine.
The most you can expect from me is unconditional gaming.
I still don't understand Discord, but here I am.
Just here to procrastinate.
I've never been able to figure out this damn Discord thing.
Game, what's that? It's not in my gamebulary, but let me check in discordekypedia.
This game is completely aiming to guac my world.
Pretty optimistic for a pessimist.
Discord is proof that God loves us and wants us to be happy.
Today's forecast: one hundred pc likelihood of winning.
I'm not really here; I'm just a figment of your imagination.
I am that person who is always happy to listen to your problems, even if I don't care about them.
I love Discord because all my friends live inside it.
Just a gamer who is good at everything.
Discord bio is loading…
Elon Musk is trying to send me to Mars, but I'm not sure if I want to go because here I have Discord.
Don't run away from Discord challenges. Just throw them inside.
I'm pretty much living in a fantasy world at this point
I'm cool; however, an Earth-wide temperature boost made me HOT.
Too lazy to change this bio.
I am a Gemini, so I have two personalities, and they are both equally annoying; one is the Discord me, and the other one is the real me.
Try this game, one snack at a time.
I am on Discord gaming rehab.
I am the person you call when you need someone to complain to about your Discord issues.
I'm a caffeine-dependent life-form because of Discord.
On a scale of 1 to 10 on Discord, I am 11.
To game, or not to game, that is the question now.
My coworkers took a vacation to go on a holiday. I took a week off for Discord.
I'm 100% absolutely may be in love with Discord.
Keep rolling your eyes. Maybe one day you'll find a brain back there.
That cool moment when I feel proud… when a girl asks, "Are you on Discord"?
My life started when I met Discord.
Busy making history on Discord.
I'm currently in search of a life outside of work and Discord.
My Discord mood changes like 70 times a day.
Quick check your face, because I just found a nose in my business.
Nothing brightens up a room like you losing on Discord.
Stranger: Nice to meet you. Me: Give it time.
My whole life consists of wondering whether or not to make a the bitchy comment.
I see what the problem is here... I am talking in English, and you're listening in dumbass.
If karma doesn't hit you, I will.
If you see me talking to myself, I am having a staff meeting.
Shit's about to go down.
Here's to another day of outward smiles and inward screams.
Eat the spaghetti to forgetti your Discord regretti.
Life is just a series of obstacles, preventing you from taking a nap.
I got mood poisoning - it must have been something I saw on your Discord profile.
If I was famous on Discord, I would just knock on people's doors and be like hello, yes, it's me.
The only thing worse than seeing something done wrong on Discord, is seeing it done slowly.
What do you call a fat psychic - A four-chin teller.
If I don't respond to you, it means I am ignoring you; please don't take it personally.
Just one more game.
Eat-Sleep-Discord.
The huddle is real.
Ulala Discord.
Home is where the field is.
I'm in a serious relation-chip.
My team's so gouda.
I am on Discord gaming REHAB.
Last name 'Gamer', first name 'Always'.
I am going to reveal the two secrets of my success: (1) Only play game. (2) Repeat the Rule No.1.
I say no to Games daily; it just doesn't listen.
Life is too short. Don't waste it on copying my Discord bio.
I love my bed, but I'd rather be on Discord.
I tried being awesome today, but I was just so tired from being awesome yesterday.
Wife: I am pregnant; what do you want it to be? Husband: Discord.
Everyone is normal till you add them as your Discord friends.
Trust me, when I woke up today, I didn't plan on being this irresistible.
I don't need a boyfriend/girlfriend; I just need Discord.
Time flies when you are awesome on Discord.
Imagine if you do Discord for work?!
Tired of Discord? - Take a nap.
You don't have to like me; I am not a Discord status.
If I am not on Facebook for more than 1 day, call the police!
Discord is not a social media where you'll be nominated for a Discord status emmy.
Sorry, I've got my Discord pants on, so I'm in for the night.
The first 15 minutes after you're done playing on Discord are always hard.
I make Discord contact before eye contact.
My hobbies include sleeping and being awesome on Discord.
I need a Discord crown or something. I was like, I know, right?
Some people don't sleep because they have insomnia. I can't sleep because I'm on Discord.
Put a smile on your Discord friend's face.
Sometimes, I stare at my Discord profile, completely in awe of what I've done with it.
Discord stalking is all fun and games, till you accidentally press the follow button.
There is always a third person involved in a relationship. In mine, it's Discord.
I've been on a Discord diet (I only played 1 hour per day). I am proud to say I lost 7 days of happiness.
I am not superstitious, but I am a little stitious.
👉 Check out also: How to Hide What Game You're Playing on Discord
A great way to think of some funny Discord bios is to brainstorm ideas with your friends. Often, people get inspired by jokes and memes.
Also, you can get creative and come up with a funny Discord bio by using wordplay or puns.
Check out: How to Make a Permanent Discord Link.
What factors go into a Discord bio?
Discord bios should include things like a person's age, gender, location, and interests. Users can also add games they play, the music they like to listen to, a thought that represents them, etc.
So, it is ultimately up to the user what they want to include, whatever is comfortable to them.
If interested, you can also explore other things on Discord, such as what is automatic gain control in Discord.
Or, you can also learn if Discord notifies you when you leave a group chat, how to turn off DMs on Discord, or how to post pictures on Discord.