Tijana Kargovska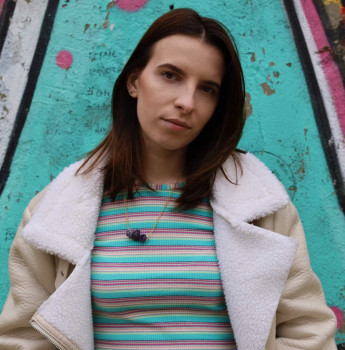 Discord is currently considered the go-to platform among gamers, and online community members, since it offers many ways to stay connected to people with interests appropriate to theirs.
On Discord, users can create channels and chat rooms, all while sending text messages, voice messages, and voice or video calls.
The platform is available for Android users, iOS users, macOS, Windows, you name it.
Through the course of the past couple of years, Discord has grown immensely, and is counting 150 million monthly active users.
However, lately, users are reporting issues while being on Discord - notifications not working, upload failing on the platform, users being unable to accept invites, and not being able to access their chat history.
The newest issue that seems to be happening to a big number of Discord users is the 'Unknown Network Error', and it's more common than you think.
Fortunately, all the above-mentioned issues are easily fixable, and so is this one.

Why am I getting the 'Unknown Network Error'?
According to user reports, the 'Unknown Network Error' seems to be happening mostly when Discord users are attempting to upload files on the platform, and the error pops up just when the file is nearly done uploading.
How do I fix the issue?
Even though most users had similar experiences when the issue was happening, it's difficult to determine what is causing it.
Therefore, we will guide you through several most common causes for the 'Unknown Network Error', and how to fix it:
Checking Discord's status
If Discord's servers are down, you might experience issues such as this one.
Issues with servers happen often, especially during server maintenance or cyber attacks. If this is the case, you don't need to worry about the issue being on your end, but unfortunately, you'll have to wait until the problem is resolved.
You can make sure if everything is functioning properly with Discord on discordstatus.com, or one of many websites that offer insights into server statuses, such as Downdetector.
Stable Internet connection
If there's nothing wrong with Discord's servers, there's a high possibility that the 'Unknown Network Error' is happening due to an unstable Internet connection.
The download and upload speed on your device should be at least 10mbps, and you can check to make sure on speedtest.net.
In case your Internet upload and download speed is lower than 10mbps, it is recommended for you to turn off the router, and wait for at least 30 seconds before turning it back on.
Updating the Discord app
If you're using an older version of the platform, it's only a matter of time before you start experiencing problems on Discord.
Since Discord has grown drastically, updates are being released regularly, and if your device hasn't updated the Discord app for some time now, it may be the cause of your problem.
Make sure to update the app, and check if Discord gets back to normal afterwards.
Updating the device you're using
As we already mentioned, regular updates, regardless if it's an app update, or a software update is necessary.
If your phone/tablet/laptop is running on an older software, any app, including Discord, may misbehave.
Go to the System Settings of whichever device you're using, and check for updates.
Restarting the device you're using
The oldest trick in the book, but restarting a device when you're experiencing some minor temporary glitches may solve the problem.
Since it's quite difficult to determine what is causing the issue, restarting the device you're using at the moment will help reboot its system, and ultimately, will get rid of technical problems.
Turning VPN Off or On
If you're using a VPN (Virtual Private Network) regularly, try turning it off to make sure this is not causing glitches. VPNs can often intercept connections, so turning it off may solve the problem.
If you're not using a VPN, try connecting to one, and see if the issue resolves.
Note: In case none of the above-mentioned fixes seem to be solving the problem, consider contacting Discord's Support Team for further instructions.