Emilija Anchevska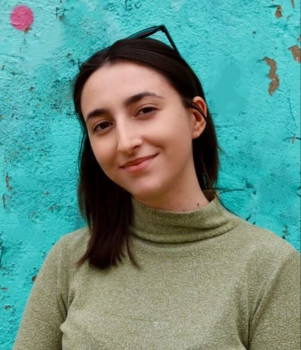 Discord is a chat app that many people use to communicate with friends and co-workers.
It can be a great way to stay in touch, but the invite link to your Discord server expires after seven days.
Wouldn't it be great if there was a way to create a permanent link for your Discord server, so you wouldn't have to send new invite links to new server members all the time?
Well, there is!
In this blog post, we will show you how to make a permanent Discord link.
How to get a permanent Discord link
Users can choose from several time duration options on Discord to determine how long the invite link to their servers will last.
Server owners can set the Discord duration of the links to be:
30 minutes.
1 hour.
6 hours.
12 hours.
1 day.
7 days.
Never.
If users choose any of these options besides never, their link will last until the time they have set. When a link is set to expire in 30 minutes, it will only last 30 minutes, and users clicking on it after that time will not be able to join the server.
That's why a permanent link is a good solution for everyone who doesn't want to bother creating invite links repeatedly.
Bonus: How to Make Someone a Mod on Discord
Steps to create a permanent invite link
Step 1: Locate the server to which you want to invite people.
Step 2: Click on the drop-down menu in the top left corner, and click on Invite people.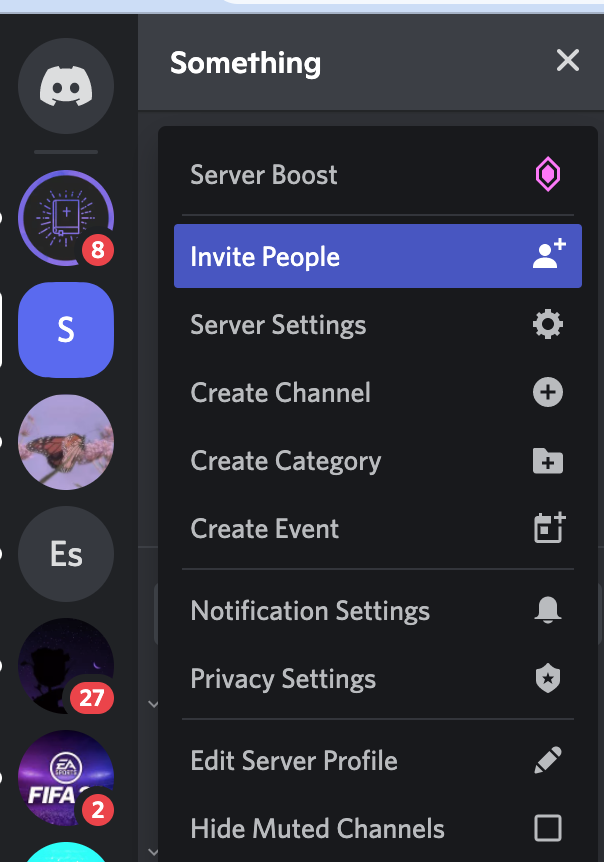 Step 3: You will see the invite link in the 'send an invite link to a friend' section.
Step 4: Click on 'Edit invite link' right below the invite link.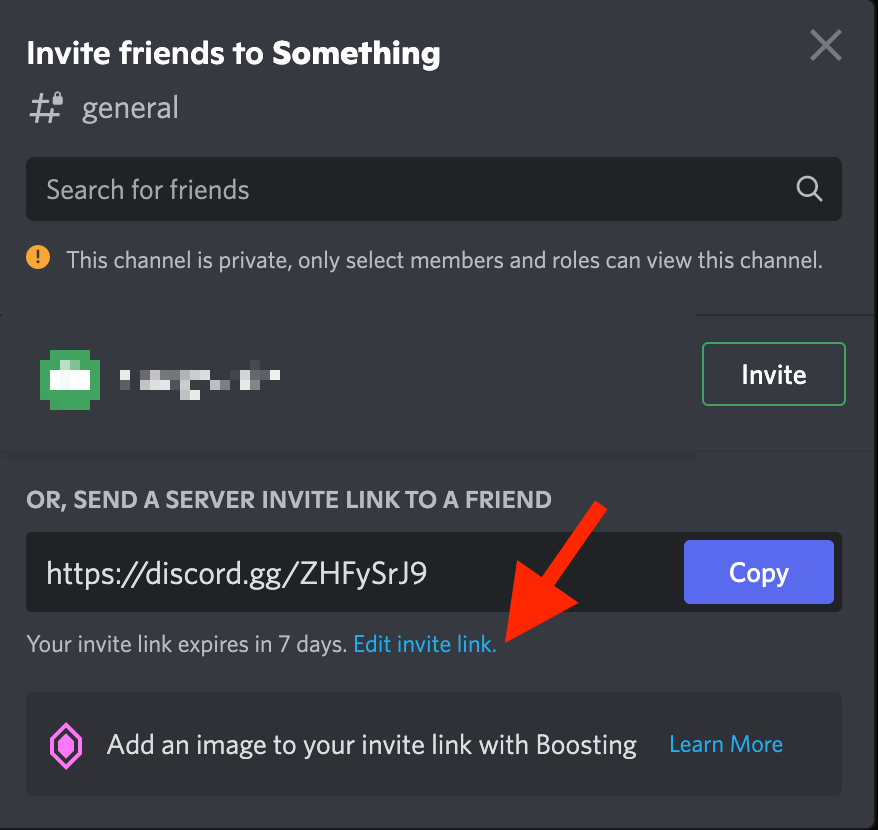 Step 5: From the 'Expire after' drop-down menu, select 'Never'.
Step 6: Click on 'Generate a new link'.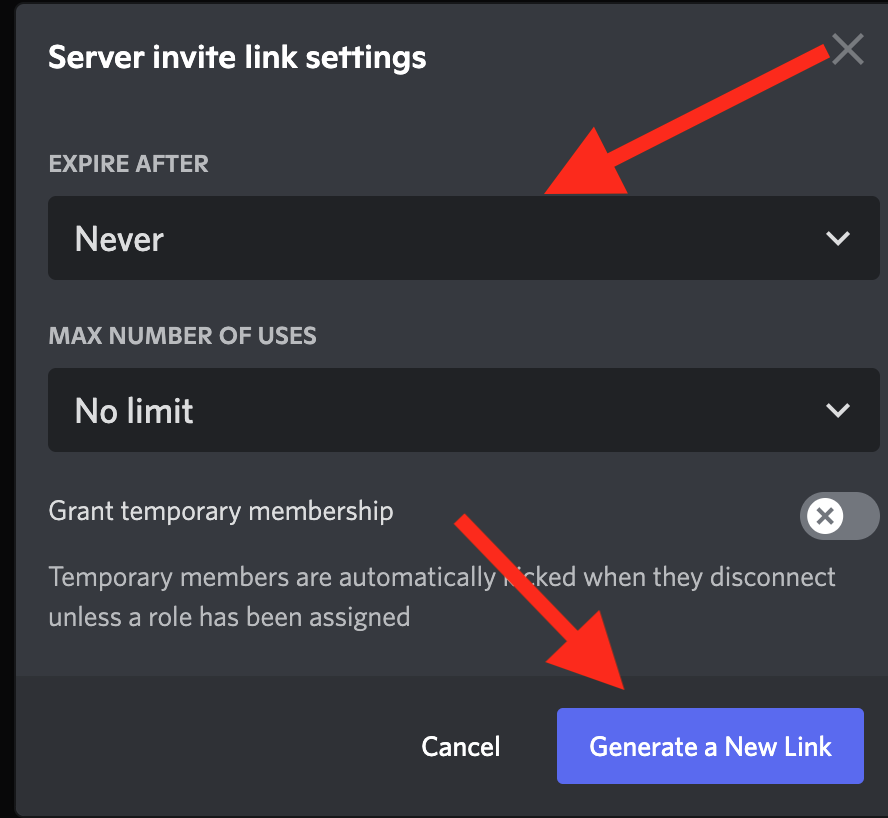 Step 7: Copy the link and start sending it to your friends.
That's it!
You successfully set the expiration date to never, meaning that a permanent discord invite link has been created.
How to create a Discord invite link from a phone
Users can also create invite links from their phones, and here are the steps:
Step 1: From the Discord app, locate the server you want to invite people to.
Step 2: Tap on the 'Invite people' button.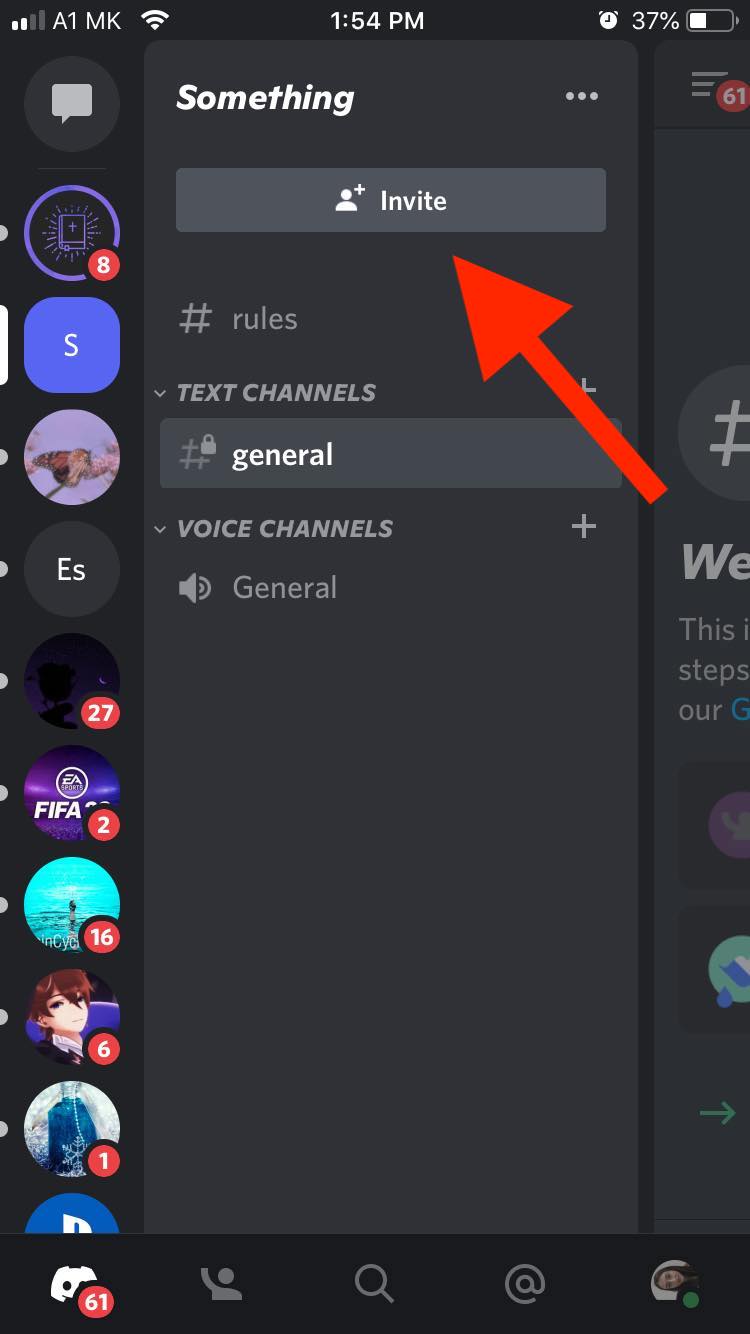 Step 4: Tap on 'Edit invite link' right below the invite link.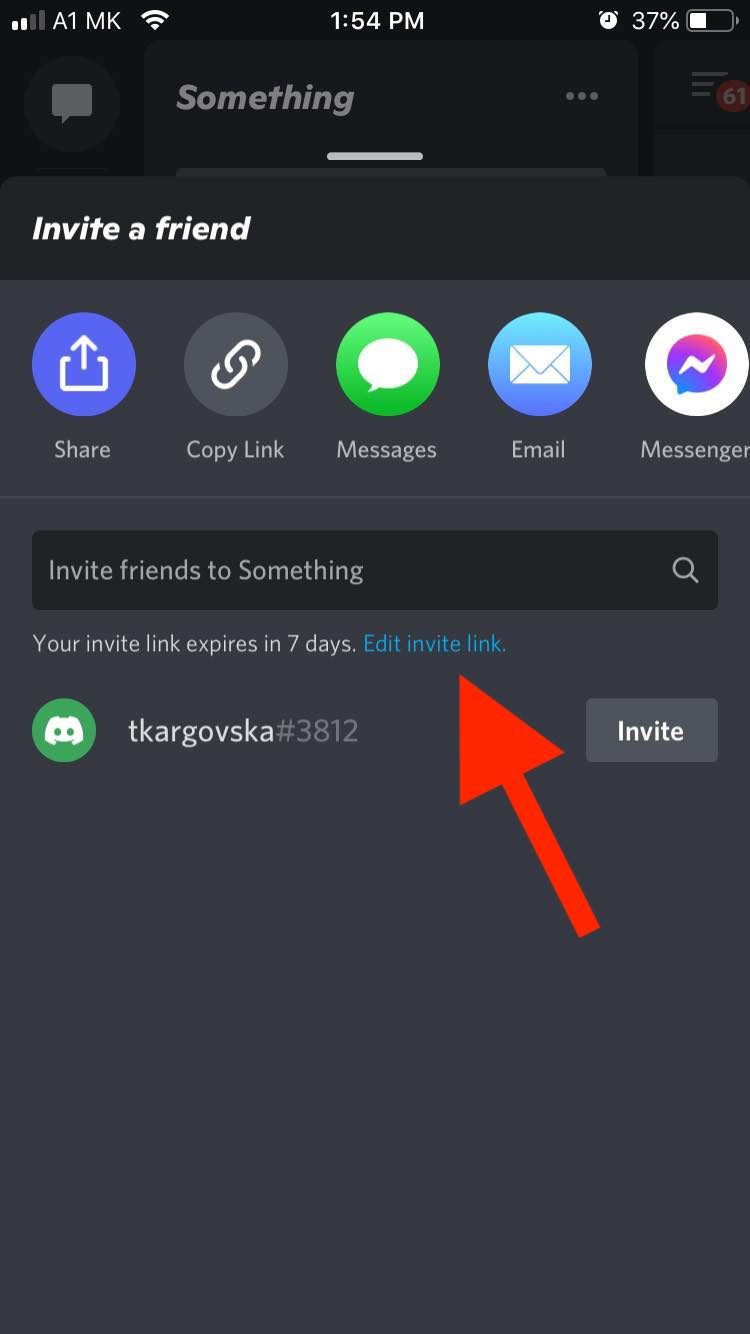 Step 5: From the 'Expire after' section, tap on 'Never'.
Step 6: Click on 'Save'.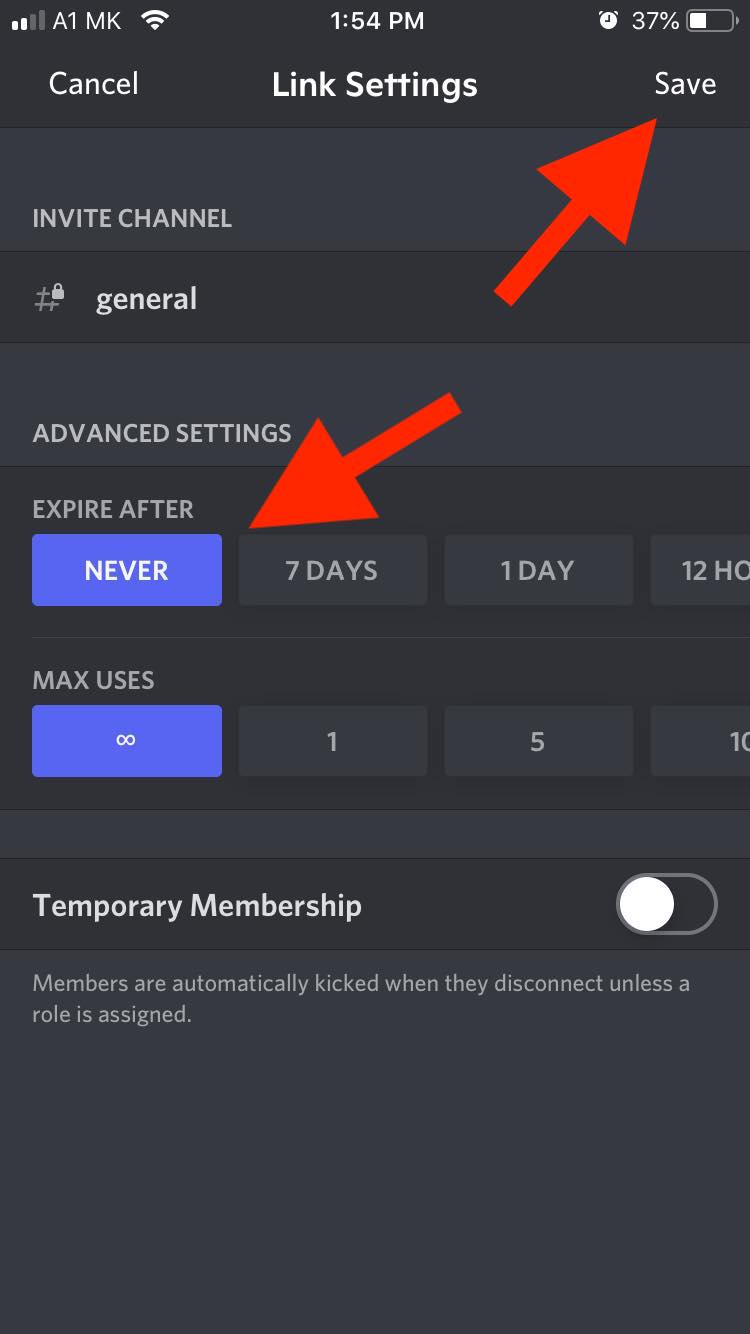 Step 7: Click on the link and invite users to join your server.
If you like this guide, make sure to check out our step-by-step tutorial on How to Make A Rules Channel in Discord.
Wrapping Up
Discord is one of the most famous communication/gaming platforms that offer multiple features.
Users globally love using the platform because it offers a smooth and enjoyable experience.
If you are new to Discord and want to invite multiple people to join your server, follow our guide to create permanent discord links.
FAQ
How do I change my permanent Discord link?

To change your permanent Discord link, navigate to your server, and from the drop-down menu, select invite people, click on the edit link and set the expiration date and the number of users who can join.

How do I make a custom Discord link?

To create a custom invite URL to your server, go to Server Settings> Custom Invite link.

How long does the Discord link last?

A Discord invite link can last between 30 minutes to infinity.