Emilija Anchevska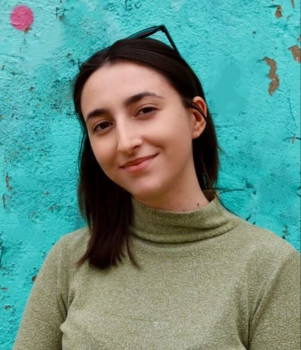 Do you want to stand out from the crowd with a funny Discord bio?
If yes, you won't have to search further.
In this article, we've gathered the most interesting Discord bios you can copy and paste into the About Me section.
The Discord bio ('About Me') option is an excellent way to tell people a bit about yourself and learn more about others.
Users typically write a few personality traits, describe their current emotional state, or add a quote that best describes them.
There are almost no limitations to what you can put in your Discord bio, so you can let your imagination run wild.
Now, without further ado, let's look at some interesting quotes you might want to include in the About Me section.
30 Funny Discord Bios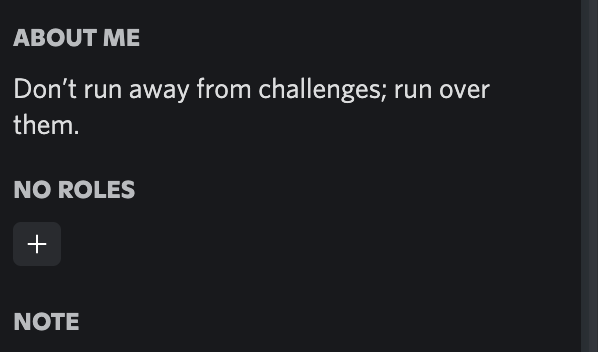 I don't have birthdays. I level up.
I don't need to get a life, I am a gamer, and I have lots of lives.
Games don't make us aggressive; lag does.
Be nice to me; I may be hot one day.
Keep calm, and let the games begin.
I almost dropped my phone on the carpet, but luckily, I could use my fast reflexes and smack it into the wall instead.
Tasted a good life once…needed salt. – League of Legends.
Don't worry, beer happy.
Don't run away from challenges; run over them.
Do you think you can beat us? Now that's fantasy football
Winners never quit, and quitters never win.
I'm in a serious relation-chip.
I got less, but I got the best!
Excellence is not a skill. It is an attitude.
This game is totally going to guac my world.
Tackling this game, one snack at a time.
My team's so gouda.
Super Bowl Sunday always steals a pizza of my heart.
The only thing getting tackled today are these nachos.
My team really needs to ketchup.
Chill bill, relax max.
Roll the windows down.
My interests include breakfast, lunch, and dinner, followed by a chocolate dessert.
Make it rain; I'll make it burn.
Discord light mode is literally brighter than my entire future.
They call me 007; 0 skills in video games; 0 good qualities about my face; 7 dollars in my wallet
Where are the kids in my basement? Who let them out?
NO!
Likes Kanye.
Netflix and ice cream are in a relationship. Funny on the outside, Sad on the inside.
💯 To be among the friends with the most impressive funny Discord bio, we recommend checking our additional article as well.
💡 Learn about: "101 Funny Bios For Discord(Special Selection)" and how to fix a blurry Discord camera.
30 Best about me Discord bios
I dream of a better world where I can play video games all day long without having my sanity questioned.
Just one more game.
Gaming is not a crime.
I am a card-carrying nerd, a gamer sci-fi geek.
Keep calm and game on.
If I cannot outsmart them, I will outfight them – 'Dota 2'.
Yes! I am a gamer, but surely I don't play until you start gaming.
My brain is 90% gaming, tactics, and 10% random stuff.
I could lie and tell you I am a hardcore gamer; I'm not.
Failure doesn't mean game over; It means trying again with experience.
The game has its ups and downs, but you can never lose focus of your individual goals, and you can let yourself be beaten because of a lack of effort.
Play every game as if it is your last one.
Life is more fun If you play games.
Stand in the ashes of a trillion dead souls and ask the ghosts if honor still matters. The silence is your answer – 'Mass Effect Series'.
Wanting something does not give you the right to have it – Assassin's Creed 2.
Don't wish it were easier, wish you were better – Animal Crossing.
Progress, Demands, Sacrifice – Uncharted Lost Legacy.
I am a man of unfortunate, and I must seek my fortune – Uncharted 4.
Hesitation is defeat – 'Shadows die twice'.
When life gives you curdled milk, be patient, you get very good cheese – 'Braum, League of Legends'.
100% energy.
Unbothered. Happy. Always eating.
"We Still Slaves..They Took The Chain Off Our Wrists, And Put It On Our Brains." - Prodigy
Run away just like the rest of them.
Show respect, and you will be respected.
I like to sleep.
Heroes are immortal.
Be the warrior in a world full of worrisome people.
I'd rather be someone's shot of vodka than everyone's cup of tea.
Late-night snacker.
30 Cute Discord Bios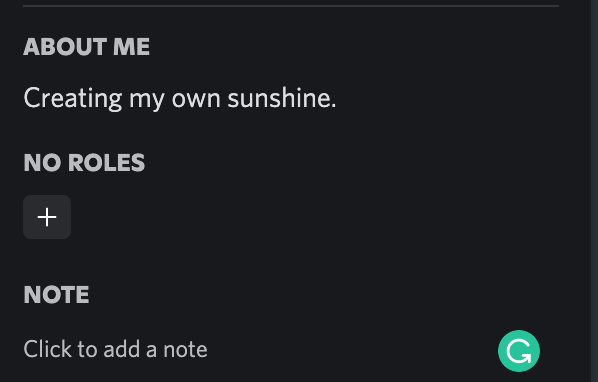 When I play fighting games, I press random buttons and hope for the rest.
BAE means bacon and eggs.
I have friends in spite of myself.
I don't know what to put in my bio.
To the moon and never back.
Say hello to my middle finger.
Be a fruit loop in a world of cheerios.
If you're reading this, it's too late.
Ice cream is cheaper than therapy.
Creating a life I love.
Simplicity is the key to happiness.
In a world of warriors, be a warrior.
Captivated from life, showing it here.
We have tomorrow for a reason.
I practice what I post.
She turned her can't into can and her dreams into plans.
Creating my own sunshine.
Don't try to be what you're not. …
People see me as cute, but I'm so much more than that. …
Beauty ain't always a little, cute colored flower.
Only crazy 4 U.
Sunny soul.
Sleepy hours.
All smiles here.
Thrivin and vibin!
She/Her, 27f, cat enthusiast!
Sorry. Not sorry.
Since forever isn't forever, let's vibe till whenever.
Pretty with no boyfriend.
No time for temporary people.
How to add 'About Me' on Discord
For everyone wondering how to set my Discord status, here are the steps:
Open your Discord profile.
Go to 'User Settings'.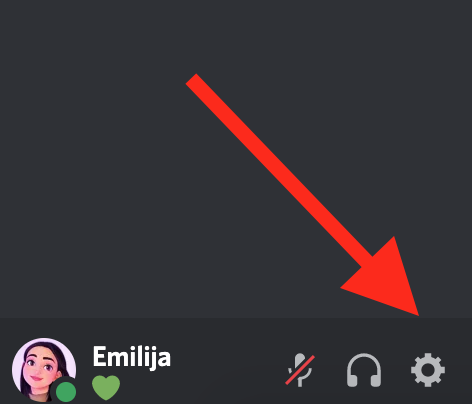 Click on 'Profiles'.
Type in your bio in the 'About me' section.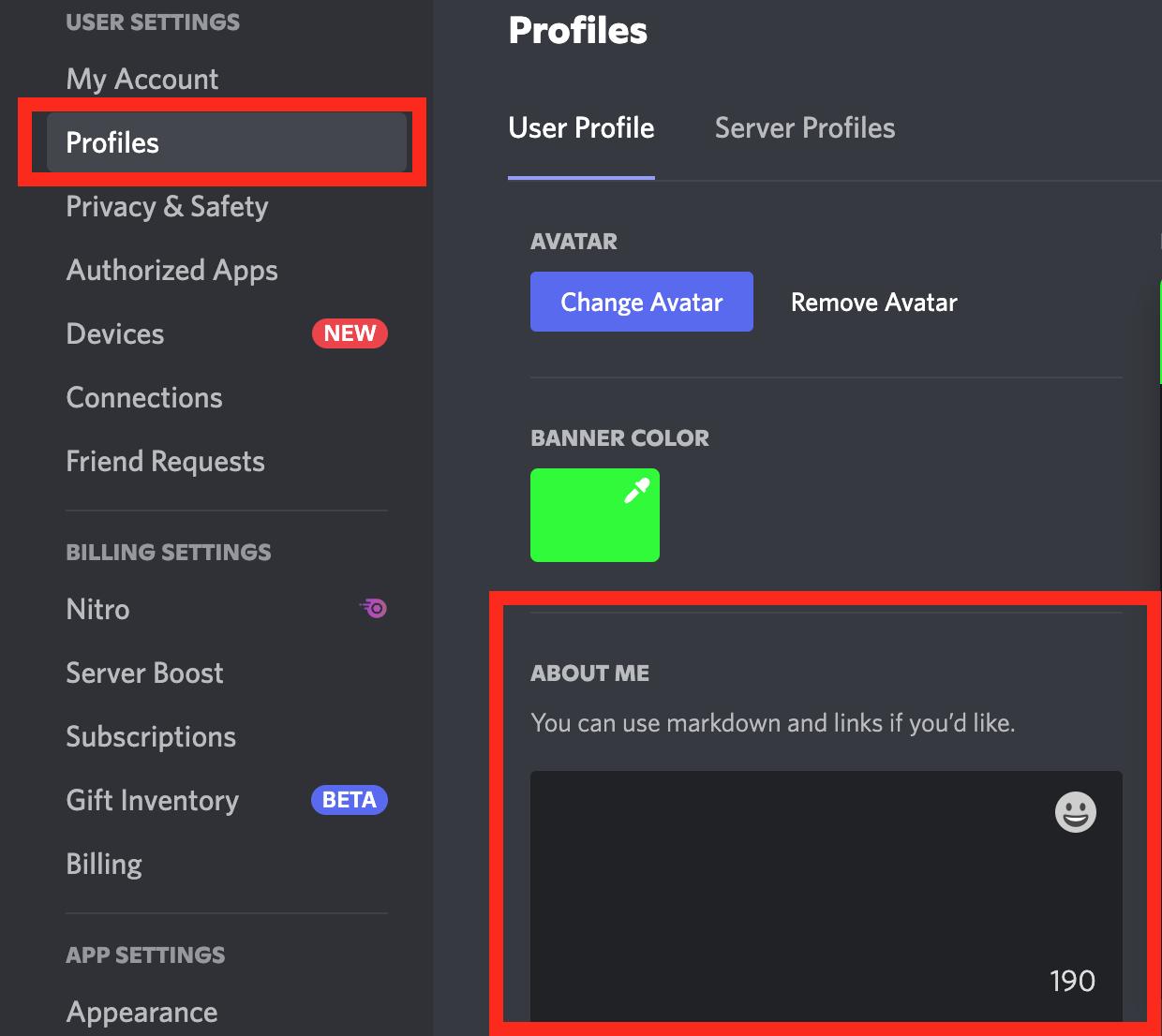 Discord allows up to 190 characters for your bio, so use them wisely.
How to Come Up With a Discord Bio
You can always create your own Discord bio if you're not looking for a motivational or funny quote.
However, coming up with the best bio for Discord is not an easy task.
Usually, the best Discord bios are the ones that are most honest and can describe you in a couple of sentences.
Think about what is most authentic about you and what you would like people to associate you with
Additionally, you can find inspiration in other users' About me sections.
Jump on a server and check what others have put as their Discord bios.
Here are a few examples of Discord About Me sections that can inspire you to write your own.
Users' About Me section on Discord
Personality trait Discord bio
Community advocate.
Extrovert.
Future politician.
Entrepreneur.
College student.
Always looking to meet new people.
One sentence Discord bio
Life is a struggle and a half.
Looking for the adventurous side of life
My IQ is 160, so how intelligent are you?
I am bored again.
Lyrics from a song Discord bio
"And the people bowed and prayed. To the neon god they made" - The Sound of Silence.
"Rows of houses, all bearing down on me. I can feel their blue hands touching me" - Street Spirit
In addition, users often use this section to link to social media platforms such as YouTube or TikTok, which is a good way to attract more followers.
If you can't think of an impressive and effective Discord bio, you can ask your friends for help, or get inspired by other people's bios.
Things to include in your Discord bio
In addition to the interesting quote about yourself, Discord users can also add emojis, gender, age, or other information that they are comfortable sharing.

Users can add a bunch of facts about themselves as long as they are not over the character limit. If you are a gamer enthusiast, you can also share your favorite games in the About Me section and engage with other users who share the same interest.
What Is a Discord Bio For?
Discord introduced this feature in order to help users to personalize their profiles more.
By using the About Me section, you can introduce yourself and help others learn something about you. Furthermore, paid users can also add a banner and personalize their profiles even more.
Whenever someone clicks on your name on a server you're on, they will see your "About Me" bio and banner image.
What is a good Discord bio?
This is quite subjective. Some users would like funny and cool Discord 'About Me' ideas, and others would prefer publishing basic facts about themselves.
Ideas that are funny would set you apart from other users, but if it takes you a long time to come up with one on your own, just copy and paste our suggestions.
However, since Discord is primarily used by gamer enthusiasts, it would be great to list your favorite game and the servers you are in.
What is the Discord character limit in the About Me section?
There is a hard limit of 190 characters on the about me tab. Letters, spaces, and punctuation, all count as characters.
Discord About Me vs. Custom Status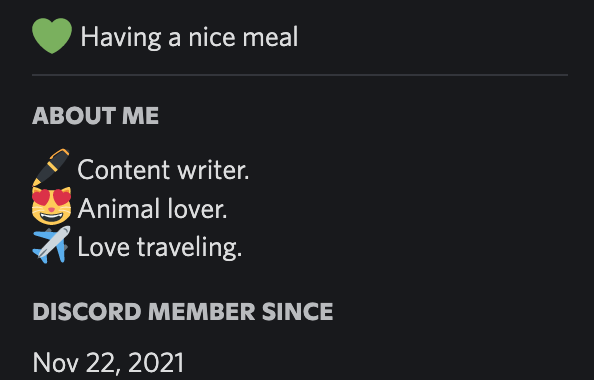 Discord About Me and Custom Status might be confusing to a Discord newbie since some users use Custom Status as a substitute for the About Me section.
The Custom Status option is a feature that enables users to set their status, i.e., let others know what they are doing at the moment.
"You just poured yourself a nice bowl of cereal, and your friends are hounding you to log in to play a ranked match with them. You ask yourself, "How can I tell my friends that I'm busy eating cereal, without talking to them?" Worry no more, introducing... Custom Statuses!"
Custom statuses are meant to be temporary, hence the feature for setting the duration for the custom statuses.
The About Me was created to allow users to share a bit about themselves, such as a cool quote, their interests, age, and so on.
Wrapping Up Discord bio Ideas
Discord offers many interesting features that promise a good time on the platform, and the 'About Me' section is one of them.
We hope that the list we gathered will inspire you to create your own original Discord bio.
Also, follow the steps above to find out how to use this feature.
FAQ about Discord bios
What should I put in my bio on Discord?

Discord allows creative freedom to a certain extent, therefore users can include:






Kaomoji.


Emoji.


Aesthetic Discord Statuses.


Share what you're doing.


Try Using a Hashtag.


Create a particular aesthetic.


You can set it to one emoji.


Include a Throwback.



What are some cool bios?



Life is more fun If you play games.


My bio is 99% loaded.


I pause my anime just to post here.