Tijana Kargovska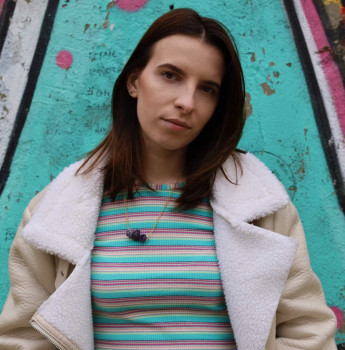 If you're trying to ping your iPhone using your Apple Watch, but it doesn't seem to be working, you're in the right place.
In this article, we'll explain why your Apple Watch is not playing sounds when you're trying to locate it.
The Apple Watch has the 'Find My iPhone' feature as well since it's an Apple product. However, it happens for the Watch to be unable to ping the iPhone, and this might be happening for multiple reasons.
Hence, check out the fixing methods we listed below, and learn how to get your Apple Watch to work normally.
How do I ping my iPhone with my Apple Watch?
The process of connecting or - 'pinging' your iPhone to your Apple Watch is quite simple.
Open 'Control Center' by swiping up from the bottom of the Watch.
Tap the 'Ping iPhone' icon - looks like an iPhone playing sounds from both sides.
The 'Pinging iPhone' notification will show up afterward.
This should trigger your iPhone to play sounds, which is supposed to help you find it. However, if the entire process is not going as smoothly, check out what you should do below.
How do I fix 'My Watch not pinging my iPhone'?
Method 1: Check the Bluetooth and Wi-Fi connections on both devices
Both devices need stable Wi-Fi and Bluetooth connections in order to stay connected when they're paired. Hence, if either one of these connections is not working properly, this might be what's causing the Apple Watch to not ping your iPhone.
Follow these steps to make sure your Apple Watch is connected to your iPhone:
For the iPhone:
Open 'Settings' on your iPhone, and open 'Bluetooth'.
Check whether your Bluetooth is on, and make sure it's connected to your Apple Watch.
Open 'Settings' again, and tap on Wi-Fi.
Check whether your Wi-Fi is on and whether you have a stable connection.
For the Apple Watch:
Open 'Settings' on the Watch by pressing the Digital Crown, and then tap on the 'Settings' icon.
Tap on 'Bluetooth', and check whether the connection to your iPhone is OK.
From the 'Settings'
Method 2: Turning off Airplane Mode
Check whether your devices have 'Airplane Mode' turned on. This will block both the Bluetooth connection and the Wi-Fi connection.
On your iPhone, swipe down from the upper-right corner, and check whether the Airplane Mode feature is turned on.
On your Apple Watch, open 'Control Center', and make sure that the 'Airplane Mode' icon is black and grey.
Method 3: Restarting your Apple Watch and your iPhone
This can help to fix any minor software glitches and bugs in both devices.
To turn off the Apple Watch, press and hold the side button until you see the 'Power Off' slider. Swipe the icon from left to right to shut the device down. Wait for a minute or two before turning it on again.
To turn off your iPhone, press and hold the power button until the 'Power Off' screen shows up. Turn your iPhone off, and wait for a minute before turning it on again.
Note: If your iPhone is iPhone X or earlier, press either of the volume buttons and the side button until the 'Power Off' screen shows up.
Method 4: Updating your Apple Watch and your iPhone
Ultimately, you should check for software updates on both devices. This will help you to get rid of any faulty updates that might have been installed previously, especially if a bug was released with the update.
Wrapping up
These are the most common methods to fix the issue of the Apple Watch not pinging your iPhone. If none of these solutions helped you, consider contacting Apple Support.