Emilija Anchevska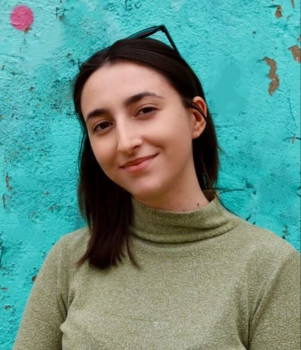 Key Takeaways
By tapping the green heart icon on the screen, users will send a "like" to the other profile
Those new to Tinder online dating might be confused by all the stars, check marks, swipe notes, and left and right-swiping.
As one of the best online dating apps, Tinder strives to improve the user experience by adding new features; however, not all new users find them intuitive at first.
Though the platform is known for its 'swiping left and right' system, and many users use it with ease, a small green heart at the bottom of each user's profile made users wonder what this option is all about.
If you are not familiar with Tinder's green heart option, don't worry we will explain everything in this blog post.
What is the green heart on Tinder?
The green heart on Tinder means swipe-right. When you click on the green heart you will send a like to someone else's profile.
So, instead of swiping right to match with someone, users can just tap on the green heart at the bottom of the screen.
As opposed to the green heart, the red 'x' button means 'pass' or simply explained, it means that you don't like someone and you wouldn't like to match with that person. People don't get notified when someone presses 'x' on their profiles.
Since the swiping system seems to work fine, many users have wondered why Tinder even integrated this feature.
It is not clear why Tinder has this feature, but it comes in handy when deciding whether or not to like someone, especially when you can easily get carried away with the swiping.
Accordingly, some believe users will spend a little bit more time checking out the profiles with the green heart integrated instead of just swiping.
What does the green heart Icon in messages mean on Tinder?
The green heart icon can also be found in Tinder messages.
A while back, Tinder allowed users to like each other's messages when texting back and forth.
As soon as you open the chat in the app, a green heart appears next to the message you've received. Tap on the heart to simply like the message.
Also read: What Does the Blue Star Mean on Tinder 2022
Empty green heart on Tinder

It has been reported that the green heart on Tinder profiles gets empty and then refills after a while.
While there is no official explanation for this, many users speculate that it means - out of likes.
Namely, some users have reported that after the green heart goes empty, the profiles that show up are repeating, leading them to believe that they are out of likes.
👉 Make sure to read: Can You Send Pictures on Tinder?
Wrapping Up
Tinder, the matched-based dating platform, has more than 7 million active users.
Users with Tinder profiles have a chance to find their perfect love match by swiping right on someone else's Tinder account.
Furthermore, users can also tap on the green heart, which has the same meaning as the swipe right function, and that is that you are fond of a person.