Tijana Kargovska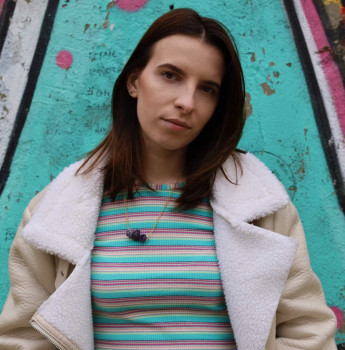 Whether you're an already existing Tinder user wishing to make some updates to your profile, or you're getting back to dating and you're considering Tinder - we have a brief guide for you.
Tinder, along with other platforms such as Hinge, Match.com, Ship, Meetic, which are all part of the same mother company, are offering more or less the same service, online dating.
With the rise of the Internet, online dating has progressively become "a thing" in modern-day society. We can only imagine how much all these platforms got bigger since COVID. So, what is Tinder, and how to use it?
What is Tinder?
Tinder is currently the leading platform in online dating. The concept of Tinder is for users to swipe left or right, depending on if they're interested or not in the person that's being suggested. Tinder's algorithm usually displays the users who have been swiped right on more often, and they rank higher by showing up in other user's feed more. The matching section functions pretty simply - you like a user, they like you back, it's a match! If you do not like the user, or vice versa, you nor them will ever be notified.
How do I get, set up, and start using Tinder?
For you to start using Tinder, you'll need to download it. The app is available for both iOS and Android users, so all you need to do is search for it on Google Play or the App Store. One of Tinder's newest updates is their web version of the platform, so all you'll need to do is open Tinder.com, sign up from your laptop or computer, and start swiping.
The setting up part is quick and not complicated at all.
After downloading the app, once you've opened it, you will be given an option to log in using your Facebook account or log in using your phone number. Logging in using Facebook, Tinder will generate your profile based on the information you have on your Facebook profile, such as where you went to school, where you work, or your profile photos. Editing your profile is an option however, if you're not satisfied with how your profile looks after logging in with Facebook.
You will have a number of fields to fill in, with information such as gender, age, sexual orientation, and so on. After you've filled in all these required fields, click on 'Continue'.
You will also be asked to write down your phone number and verify it's yours to keep using Tinder's services. A code will be sent to your phone, write down the code in the required field.
If you're logging in through Facebook, another pop-up will show up, asking your permission for Tinder to link Facebook, in order to create your account.
Another permission Tinder needs is your location. This is done so you can find matches close to your area, and not across the world.
You can choose whether you want to receive notifications or not when you're not on the platform. That's it!
Which features does Tinder have?
As all other dating apps, Tinder has its own specific features which are there to make online dating a bit easier.
Tinder prompts: this is one of their newest features, although Hinge has had it for some time now. There are a variety of prompts for you to answer, and you can pick a few which will show up on your profile. Most of these are quite interesting - "Dating me is like…", "I'm talking to my pet about…", and they seem to be quite useful as a conversation starter. (To find prompts on Tinder: tap on the profile icon in the upper right corner > add media > text prompts)
Super likes and Boost: The 'Super Like' (the blue star icon) feature is given only once per day, and this is the only way a user gets a notification when someone likes you, making this the most 'aggressive' method of matching on the platform. Another feature the Tinder app has to offer is the Boost. It is a feature which is not free, it costs $7.99, and once it's been activated, your profile will be on top of the list in your area for 30 minutes, and makes your Tinder account on top of the list for nearly all users near you, so the number of your matches on Tinder will increase significantly.
Videos: Tinder implemented short loop videos a long time ago, but their duration was of only two seconds. However, in 2021, Tinder allows users to upload videos up to 15 seconds. You are allowed to add a maximum of nine videos on your Tinder profile.
Explore: The 'Explore' section is one of the newest features the dating site has implemented. In this section, you get the chance to find users in a different way than just swiping left and right. Tinder creates short-term events, such as Hot Takes or Vibes, where you can meet other users in a more interesting way. Another amazing option is swiping only through users who have gone through the photo verification process, so you can feel safer while searching for your match on the platform!
Vibes - a new feature, which is more or less like answering quiz questions about your interests and yourself. The answers will be up on your profile for the next 3 days before they expire.
Hot Takes - this feature is similar to Vibes, the main difference being that Hot Takes actually connects you to a user who opened the same prompt to answer as you! This too has proven to be an amazing conversation starter, minus the cringy parts when trying to get to know someone!
Video chats: Since COVID happened, going out on real dates became harder. So, in 2020 during the pandemic, Tinder created a video chatting feature for users who have matched. This doesn't mean that any of your potential matches can video call you, you will have to allow this feature for each individual match you've had.
Read also: What Does the Green Heart Mean On Tinder