Emilija Anchevska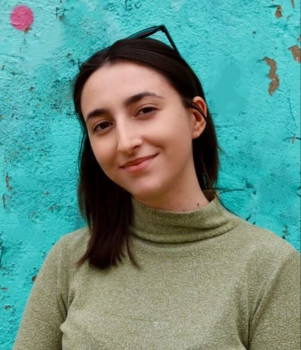 Bookmarks are useful whenever we need to save something on our internet browsers. They are a handy feature that allows users to quickly and easily revisit web pages without wasting too much time going through their search history.
This useful feature is also integrated into the world's most famous microblogging platform - Twitter.
The social media network implemented the bookmark feature back in 2018 because users were not able to keep up with all the news articles that were circulating on the platform due to lack of time. The feature was designed to enable users to save tweets and come back to them when they have the time to read them.
Also, many people use Twitter to speak on a range of topics, so if you are short on time but you want to respond to someone's opinion, you can use the bookmarking feature to save the tweet and write your response later.
In case you weren't familiar with Twitter's bookmarking feature, this blog post will outline how to save Tweets you see in your News Feed with a few simple taps.
Open the Twitter app and tap on the 'Share icon'.
Select 'Add tweet to bookmarks'.
To find the tweet you have saved just tap on 'Bookmarks' from the profile icon menu. To remove a tweet from bookmarks, go to the Bookmarks menu, tap on the Share button and select 'Remove tweet from bookmarks'. To remove all your bookmarks at once tap on the three dots from your bookmarks tab and tap 'Clear all bookmarks'.
Open Twitter on your PC and look for the tweet you want to share.
Next, click the Share button at the bottom right of the tweet.
A pop up menu will come out. You should click on 'Add Tweet to Bookmarks'.
To look for your bookmark, tap on the bookmarks icon in the left side of the pane - resembling a flag.
Where are bookmarks saved?
You can access your bookmarks via the main slide-out menu on mobile. Just tap Bookmark from your profile icon menu on desktop.
How can I remove a bookmark?
In order to remove a saved bookmark, the first thing you need to do is to go to your Bookmark list. Then, you need to look for the tweet, tap on the share icon, and select 'Remove tweet from bookmarks'.
Another case scenario is that you can tap on the (three dots) icon that is at the top of your Bookmark timeline to clear all of your bookmarks at once.
Check out how to join Twitter Spaces - the Clubhouse-like audio rooms are public and everyone can join to listen to them.
Many users wonder if saving someone's tweet will result in Twitter sending the tweet owner notification for this action. The answer to this dilemma is NO. Twitter won't notify anyone about saved Tweets, meaning that your bookmark list is completely private unless you decide to share it with someone else.
Another question that is confusing users is whether Twitter Bookmarks are the same as Twitter Lists. And again the answer is NO. The main difference between Twitter Lists and Twitter Bookmarks is that lists are discoverable, and bookmarks are not, as we explained earlier.
Additionally, Twitter Bookmarks can be used in Twitter Spaces, so users can line up the Tweets they want to share.
The platform is currently being used by more than 200 million users and on average 500 million tweets are shared every day.
Among the sea of tweets, surely you can find something that's worth saving and sharing with people outside of Twitter.
The good news is that there is no limit or exclusive types of tweets you can save/bookmark. Users are free to save different tweets beginning from the ones that are shared by the major news outlets to funny threads created by the Twitter users themselves.
If you want to learn more about other Twitter features, learn what the abbreviation DN means on Twitter.