Emilija Anchevska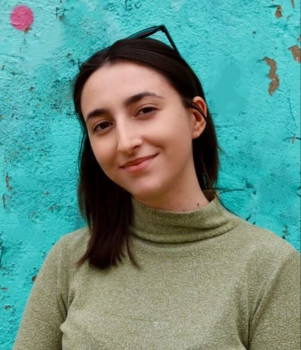 Songs for travel Instagram Reels
David Guetta & Bebe Rexha - I'm Good (Blue)
Family of the Year - Hero
Passenger | Anywhere
Anna Kendrick - Cups
Avicii - The Nights
Robin Schulz - Sun Goes Down feat. Jasmine Thompson
Mr. Probz - Waves (Robin Schulz Remix Radio Edit)
BUNT. feat. Clarence Coffee Jr. - Unbreakable
I Wanna Dance With Somebody - Whitney Huston
Willie Nelson - On The Road Again
Music is a powerful tool that can significantly enhance the overall impact of a video. It sets the tone, creates a mood, and evokes emotions in the audience, which helps to connect them to the video's message more deeply.
Today, video content, especially short-form videos like Instagram Reels and TikToks, are all around us. We film every moment of our lives and publish it as a video on social media.
So, for many users, creating aesthetically pleasing videos (especially when traveling) combined with the right songs is truly important.
This blog post will share one of the best travel songs you can put in your travel Instagram reels or TikToks.
How to select a song for a traveling video?
Decide the role of the music. To create a traveling video that is cohesive with the music and conveys the right message, the creator must decide what role music will play in the video. When choosing music for a video, it is essential to select a song that aligns with the theme and message of the video. Once you figure out your end goal, you can start searching for pieces that will match the energy of your travel video.
Select a song that fits the energy. Ask yourself, do you want to make the video energetic? Would you like to show people that you are having a great time? Would you prefer a laid-back and relaxed video? The song's tempo, lyrics, and overall feel should complement the visuals and catch the emotions the video is trying to evoke.
Keep in mind the lyrics. It's also important to consider the song's lyrics and how they align with the video's message. For example, a song with lyrics about adventure would be an excellent choice for a travel video.
But to make things easier, we have compiled a list of popular songs that will fit your traveling reels and convey the emotion you want.
✅ Must read: How to Enable 60-Second Reels on Instagram
Travel songs for Instagram reels
This list includes energetic, nostalgic, and relaxing songs that fit any Instagram traveling reel, whether fun and exciting or dreamy and relaxing.
David Guetta & Bebe Rexha - I'm Good (Blue)
'I am Good' by David Guetta & Bebe Rexha is a perfect choice for Instagram reels where fun and pleasure are the main focus. This song has an upbeat tempo that is great for videos about exploring new places and having a good time.
Family of the Year - Hero'
'Hero' by Family of the Year is an indie rock song. The song has a catchy melody and lyrics that inspire to overcome difficult situations and help others.
It's a great choice when you want to give a nostalgic vibe to your Instagram reels.
If you're looking to create a travel reel that features your loved one and showcases the adventures you're having together, 'Anywhere'; by Passenger is a great love song choice. Its upbeat tempo and lyrics about going anywhere and making memories together will perfectly complement your Instagram Reels and effectively convey their message.
At first glance, 'Cups' by Anna Kendrick might be a song for saying goodbye and not looking back, but at the same time, the upbeat and lively tempo can be an excellent fit for Instagram reels that show traveling and adventure.
'The Nights' by Avicii is a song about living in the moment and making adventurous memories that will always prompt a smile on your face. If you're looking to create a travel reel that showcases the highlights of your journey and captures the excitement and memories you've made, 'The Nights' by Avicii is a great song choice.
Robin Schulz - Sun Goes Down feat. Jasmine Thompson
When creating a travel reel that captures a beach vacation's laid-back and carefree vibe, 'Sun Goes Down' by Robin Schulz and Jasmine Thompson is an ideal song choice. All the cocktails, sunrises, and watery adventures can be perfectly supported by this song.
Mr. Probz - Waves (Robin Schulz Remix Radio Edit)
Chill vibes, relaxing, and laid-back energy is what 'Waves' by Mr. Probz is giving, which makes it perfect for traveling Instagram Reels where showcasing relaxation is the primary goal. The song's rhythm evokes carefree feelings and greatly resonates with the audience.
BUNT. feat. Clarence Coffee Jr. - Unbreakable
Another upbeat and lively song, amazing for showcasing adventure and living in the moment, is 'Unbreakable' by BUNT and Clarence Coffee Jr. V. Reels of camping, hitting the road, and moments spent with friends will surely be more memorable and more enjoyable to watch with 'Unbreakable' as a background song.
I Wanna Dance With Somebody - Whitney Huston
Fun-filled nights, positive energy, and a lot of dancing is the first thought that comes to mind when 'I Wanna Dance with Somebody' by Whitney Huston starts playing. So, if your camera roll is full of pictures and videos of you having fun in a different country, combine them with this song and create a fun and entertaining Instagram reel.
Willie Nelson - On The Road Again
For all the travel enthusiasts who are always looking for new opportunities to share their adventures on Instagram, 'On The Road Again' by Willie Nelson is the perfect song choice for your next reel. The song's lyrics and upbeat tempo evoke feelings of wanderlust and the desire to hit the road once more, making it an ideal fit for a travel reel.
✅ Must read: How to Change Suggested Reels on Instagram
To Sum Up
Instagram reels are a great way to show everyone where you've been and what adventures you've been up to.
However, without a song to capture the energy and provoke a reaction, Reels can be dull and lifeless.
Therefore, make sure to put the right song in your Instagram Reel and create fun and engaging short videos.
Next, explore 21 Cute Instagram Stickers you can use in your story.