Emilija Anchevska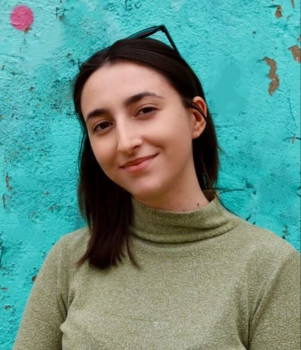 Once upon a time, three clever students from Stanford University - Evan Spiegel, Bobby Murphy, and Reggie Brown - created something special in the digital world. In 2011, they gave us Snapchat, a different kind of app for sharing pictures and videos.
Snapchat started with a cool idea: your pictures and videos would only stick around for a short time, like 1 to 10 seconds. But it didn't stop there.
They added something called "Stories" in 2013. It's like a 24-hour scrapbook where you can show off your day. Even Facebook's Instagram copied this idea because it was so cool.
Then, in 2016, they added "Memories." It's like a time machine for your pictures. It reminds you of what happened a year ago.
Snapchat had some tough times, too. It didn't make much money in the beginning and lost a lot. So, in 2015, they tried something new - letting you send money to friends with the app.
Snapchat has had its ups and downs, but is still one of the most used social media platforms. So, stick with us as we explore Snapchat's numbers and facts.
The Birth of Snapchat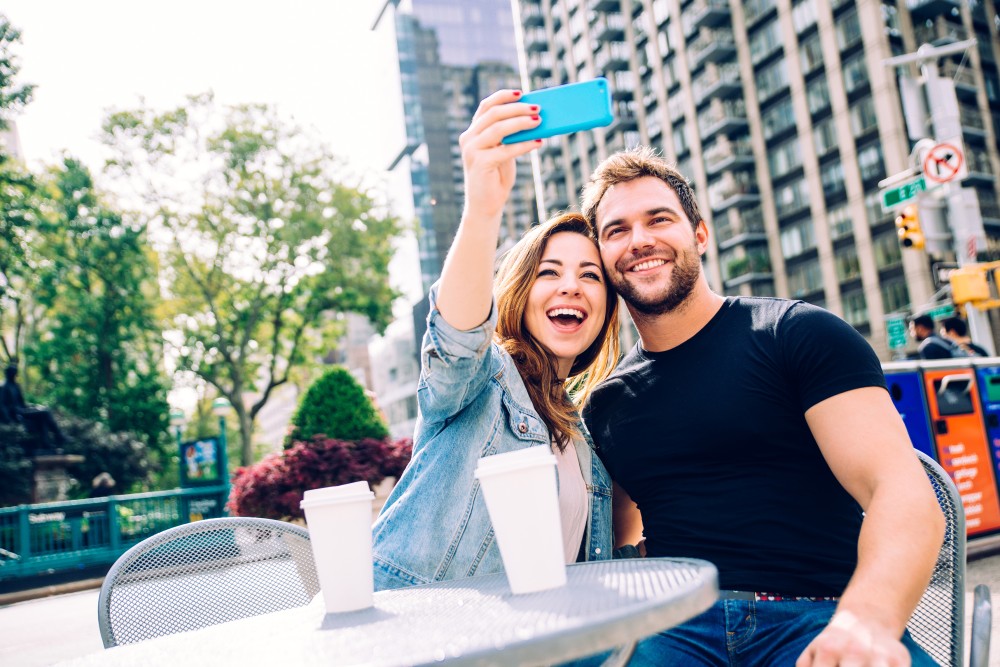 In the year 2011, at Stanford University, a trio of bright students - Evan Spiegel, Reggie Brown, and Bobby Murphy - hatched an idea that would change how we share moments online.
It all began when Reggie had this clever thought: "What if we made an app where photos and videos disappeared after a short time?" He shared his idea with Evan, and they both thought it was brilliant. They decided to create a social media platform based on this unique concept.
With their vision in place, they needed someone to bring it to life. That's when they approached Bobby Murphy, the coding wizard, to build the app.
In July 2011, they released the app called "Picaboo." But the story took a twist when Evan and Bobby decided to push Reggie out of the company and relaunched the app as Snapchat in September 2011.
Despite the drama, all three played a crucial role in Snapchat's birth, and Reggie settled with them for $157 million in September 2014, cementing his place as a co-founder.
With a fresh start and a unique idea, Evan (now the CEO) and Bobby started building Snapchat from the ground up.
Their idea was simple: make an app to share moments that didn't have to last forever. People loved it because it meant no more worrying about embarrassing photos haunting them online.
In 2012, they added a new twist - video sharing, which quickly became a hit, with 50 million "snaps" sent daily.
The following year, Snapchat introduced "Stories" and "Chat." Stories allowed users to share a series of snaps that stayed around for 24 hours, while Chat let people have live video conversations.
2014 was another big year, with the introduction of Geofilters, Snapcash (for sending money), and Community Geofilters (for customizing content). By 2015, Snapchat had 75 million monthly users, and ads became a big part of the platform's revenue.
Evolution of Features
Snapchat is about creating and sharing multimedia messages, known as "snaps." These snaps can be photos or short videos; you can jazz them up with filters, text captions, and drawings.
You have a choice with your snaps – they can be sent privately to specific contacts, added to your personal "Story," or even featured in a public "Our Story."
Back in 2012, Snapchat decided to add video snaps to the mix. Users could hold down the photo button to capture up to ten seconds of video. This unique approach allowed the video data to be compressed into the size of a photo. Later, they extended the video length to 60 seconds, divided into 10-second segments. After one viewing, the video snap would vanish.
In 2014, Snapchat introduced video chat and direct messaging, making it easy to have private conversations while saving important information.
Snapchat's charm lies in its real-time marketing and the ephemeral nature of its content. It counters the trend of crafting perfect online identities, offering a place for genuine, unfiltered moments.
In 2014, they added "Snapcash," enabling users to send money to friends privately, thanks to a partnership with Square.
2016 "Memories" debuted as a digital scrapbook for snaps and stories. Users could revisit, edit, and share their moments whenever they wished, even locking some away in a "My Eyes Only" area.
In 2017, Snapchat allowed snaps to stay as long as you wanted, only disappearing when you decided.
The features kept coming: In 2017, links within snaps allowed viewers to visit specific websites. "Backdrops" and "Voice Filters" added more fun to snaps.
Then, in 2020, "Minis" brought tiny apps to Snapchat.
In 2022, Snapchat introduced the "Family Center" for parents to monitor their kids' activities within the app.
In 2023, they launched "My AI," a customizable chatbot accessible within the app, making it a useful digital companion.
Snapchat continually evolves, offering new ways to create and share moments with a touch of fun and creativity.
Conclusion
Snapchat has a unique history filled with creative ideas. It started with vanishing photos and videos and included things like video chats and a memory feature.
Snapchat is different because it's all about sharing moments that don't last forever in a world where everything stays online.
With new features, Snapchat keeps changing how we connect and share on social media.